Bordeaux, the beautiful port city in south western France known for its delicious wines and impressive architecture. As you might expect from a city famed for its wine, food is also high on the priority list too.  Bordeaux has a wide variety of restaurants to tickle all taste buds. From traditional taverns to restaurants with sky high views, there is something for everyone.
The best for traditional food – La Tupina
Situated on Rue Porte de la Monnaie, which has quickly become known as the Gourmet Street, La Tupina hits the spot if you're looking for traditional southwestern French cooking.
The restaurant has been a local institution since 1968 and prides itself on using local produce to prepare their dishes. Local markets and producers are scoured by the chef to source the best ingredients to serve up to guests.
Food is prepared over an open fire and in the winter, soups are prepared in a cauldron, or La Tupina, over the fire.
Where is it: 6, rue Porte de la Monnaie – 33800 Bordeaux
Steak Sensation – La Brasserie Bordelaise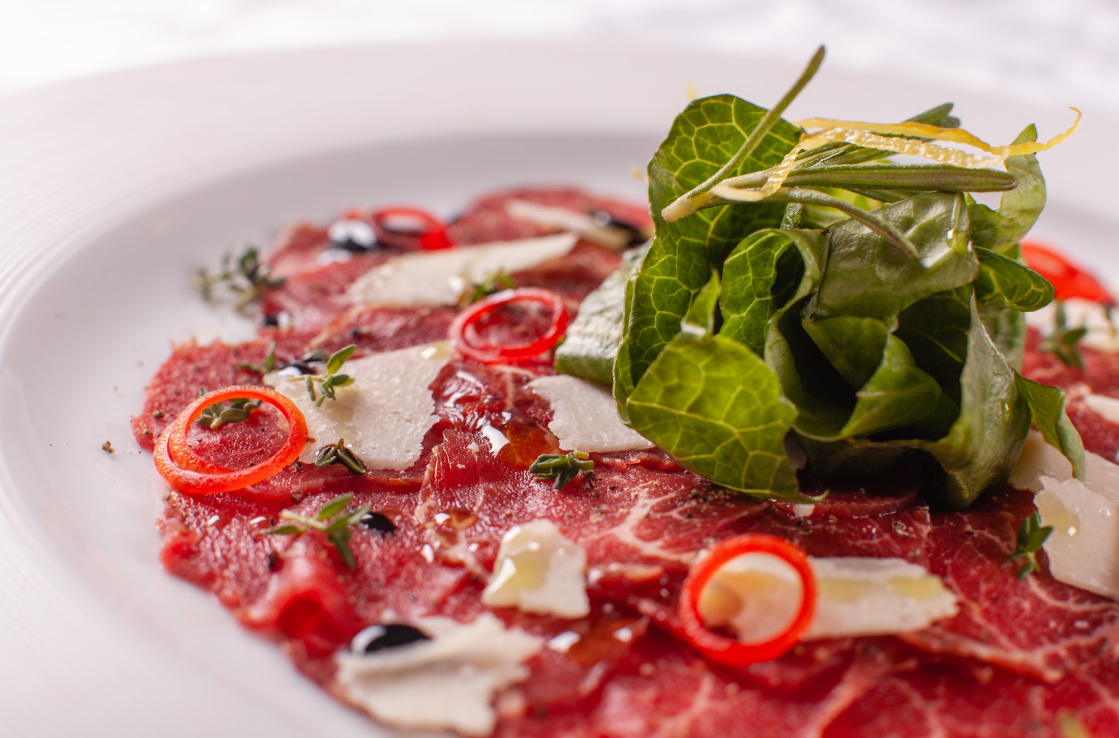 Located in the heart of historic Bordeaux lies La Brasserie Bordelaise where true meat lovers come to indulge. The location ensures that the atmosphere in the restaurant is always alive and buzzing. The restaurant prides itself on the serving the best ingredients and their menus work on a seasonal basis. Highlights from the menu include foie gras, beef carpaccio and slow cooked beef brisket. As well as serving these delectable delights, the restaurant stocks over 700 bottles of wine, which can be enjoyed downstairs in the cellar.
Where is it: 50 rue Saint-Rémi 33000 Bordeaux, France
Speakeasy Secrets - Symbiose
Created by four friends, Symbiose is a dinner destination with a twist- by night it's a (legal) speakeasy. Open during the week for lunch, and Tuesday and Wednesday evenings for dinner, its underground bar's entrance is hidden behind a grandfather clock. Step inside and you'll discover talented barmen, delicious cocktails and walls of charcoal paintings.
Where is it: 4 quai des Chartrons Bordeaux, France
Sky high views – Le 7
If you're going to Bordeaux, you'll certainly have heard of La Cité du Vin de Bordeaux, an impressive feat of architecture which plays host to a museum and exhibitions dedicated to wine. Once you have explored the museum head to the seventh floor and dine at the museum's restaurant, Restaurant Le 7 and enjoy the panoramic views of Bordeaux. Peruse the seasonal menu, packed full of local produce, whilst enjoying the views overlooking the crescent moon harbour.  
Where is it: LE 7 RESTAURANT - LA CITÉ DU VIN Esplanade de Pontac 33300 Bordeaux - FR
Around the world - Restaurant Miles
Four corners of the world collide at Restaurant Miles. The restaurant was developed by four chefs from four different backgrounds, Israel, Vietnam, Japan and New Caledonia, who all met at Grégoire Ferrandi school in Paris. The restaurant has no printed menu meaning visitors are continually surprised by what is on offer. Come and eat at restaurant Miles if you're looking for high quality food in a warm and relaxed environment.
Where is it: 33 Rue du Cancera 33000 Bordeaux 
From traditional French cuisine to international flavours, Bordeaux has something for everyone.  To explore more of what France has to offer explore Hertz's Bordeaux car hire options.