Florida has a lot going for it. The glamour and art deco of Miami, the golden beaches of both the Atlantic and Gulf coasts, the unforgettable drive down to the Florida Keys. However, if there's one thing above all others that draws visitors to the Sunshine State, it's the theme parks and their white-knuckle rollercoasters.
Some may come for the Disney experience, to introduce their children to Mickey Mouse or to wander the ersatz world of Harry Potter over at Universal. These are all fine reasons, of course – but real adrenalin-junkies come to experience some of the best thrill rides on the planet. With car hire in Florida, you can tick them all off your bucket list.
Whether you feel the need for speed, want to scale new heights or get the fright of your life, these are the most superlative Floridian coasters to strap yourself into.
Fastest
SeaWorld Orlando may be best known for its aquatic life, but it actually hosts one of the most chart-topping rides in the state. Named after the fastest known species of shark, Mako is the fastest rollercoaster in Florida, reaching a top speed of 73mph. As a result, it's been drawing serious adventure fiends ever since it opened in 2016.
They take the aquatic theme seriously, with shark exhibits as you queue up, and input from conservationist and artist Guy Harvey. Despite the speed, it's still family-friendly. This isn't a ride that will have you staggering away from it, traumatised. It's fast, but most importantly it's fun.
Tallest
Mako can lay claim to this title too, soaring 200 feet (61 metres) up at one particularly hair-raising point. You'll make the climb right at the start of the ride, before plunging back down and hitting the top speed of 73mph. Beware though, records are made to be broken, and a couple of rides are in the works to strip the SeaWorld coaster of its crown.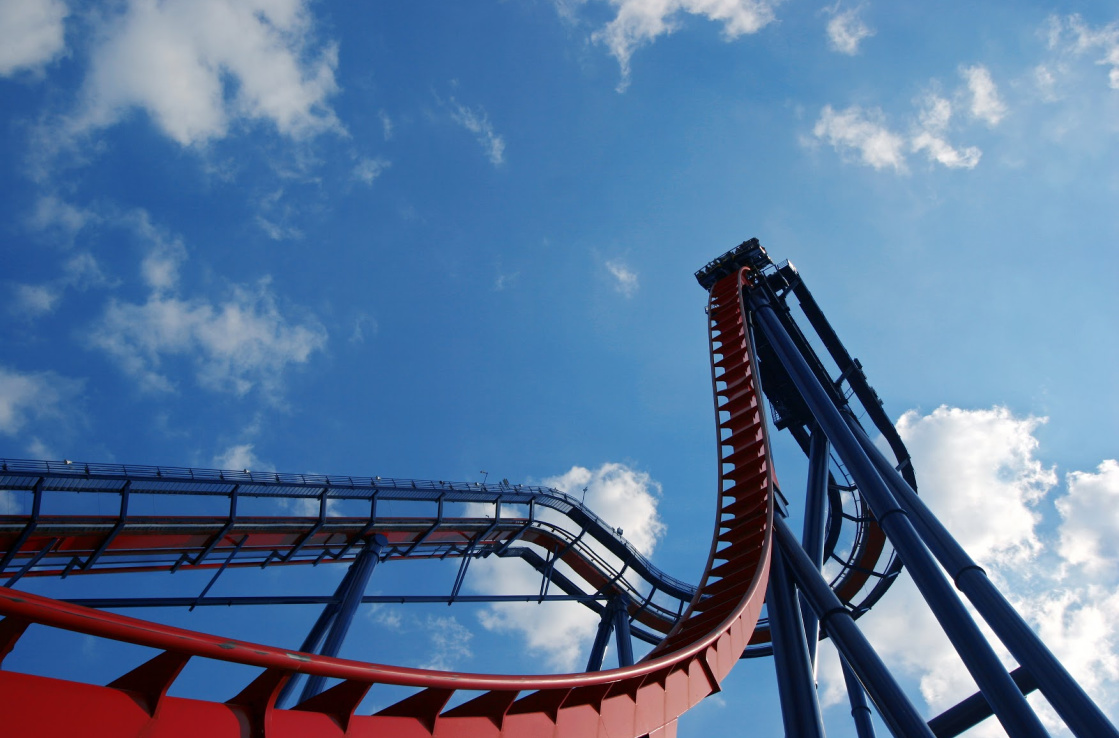 Rumours are strong that several new rides are coming to the popular International Drive area in 2020 at a complex with Skyplex 360. Until it's finished, we won't know the exact dimensions, but the Skyscraper Coaster is reputed to be not just the tallest rollercoaster in Florida, but the tallest in the world - towering at some 500 feet. Add to that the SkyFall drop measuring a reported 450 feet, and this promises to be a seriously thrilling day out.
Shortest
The Incredible Hulk Coaster at Universal's Islands of Adventure is one of the state's best – and has vastly improved since its recent makeover. It's always had a thrilling start, where you move from zero to 'ridiculously fast' in a matter of seconds, launched straight into the twists and turns. The full-throttle experience explains why the ride is so short and sweet, lasting for just more than a minute, maxing out at 67mph.
Scariest
At Disney's Hollywood Studios, The Twilight Zone Tower of Terror may be over 20 years old, but it's still scaring visitors all year round. This is a drop ride, plunging guests down a lift shaft, but is made special by the park's commitment to the Twilight Zone theming. Rod Serling's legendary TV show may mean little to the modern generation, but everyone gets spooked out by the eerie pre-ride experience and menacing lift operators.
Wettest
You can get wet at every theme park in Florida, but Splash Mountain at Magic Kingdom really lives up to its name. Open since 1992 in the Frontierland section, this is a charming log flume ride where you'll meet Brer Rabbit and Brer Bear. Water fountains playfully splash you as you wind round the track to classic Disney tunes, but it's the five-storey drop that really soaks you. Don't worry, it's Florida – you'll dry out in minutes.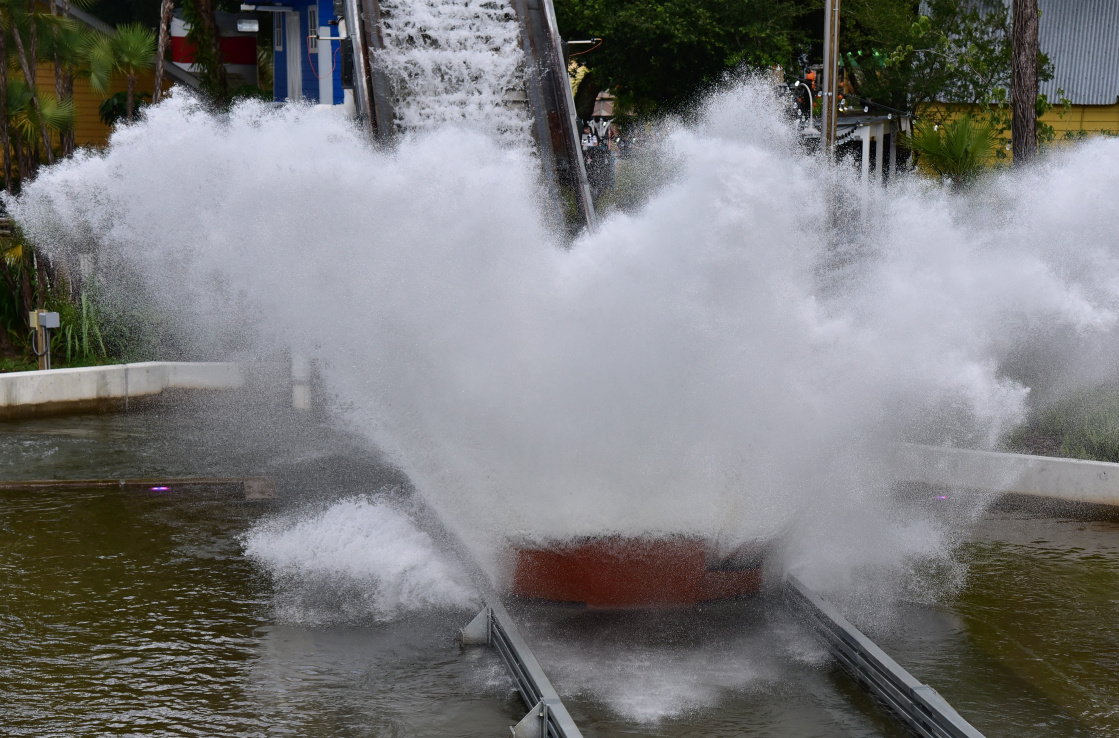 Darkest
Another Magic Kingdom classic, Space Mountain is a famous indoor rollercoaster that electrifies generation after generation. Wherever a Magic Kingdom opens in the world, Space Mountain is part of the DNA. The space theme necessitates darkness, separating it from the many sun-kissed coasters that populate the state.
Oldest
That same Space Mountain is the oldest rollercoaster in Florida. First built in Tomorrowland in 1975, it was the park's first thrill ride, inspired by the success of the Matterhorn Bobsleds at Disneyland in California. While it might not have the fearsome thrills of rides elsewhere, it retains all its charm and remains one of the best family-friendly rides in the US.
Loopiest
When it comes to the most loops, the competition is intense – and it's a dead heat between four Floridian coasters. SeaWorld's Kraken and The Incredible Hulk Coaster fly the flag for Orlando, while Kumba and Montu at Tampa's premier theme park Busch Gardens match them with seven inversions apiece. Our advice? Eat afterwards…
Florida packs in the most electrifying coasters and much more besides, with beaches, restaurants and luxury hotels to enjoy during your stay. Whether you're heading to Tampa or opting for car hire in Orlando, you're in for a thrill a minute.