The gorgeous coastlines and beautiful weather in Florida keep it up there as one of the world's favourite holiday destinations. With more than 660 miles of pure-white sandy beaches, brilliant aqua waters and a constant blessing of sunshine, it's no wonder it's a watersport haven.
Watersports are a big part of life in Florida. Many beaches accommodate swimmers, surfers and snorkelers, but for the best experience, head to the one that suits what you're looking for. From snorkelling to surfing, here are the best watersports beaches in Florida.
Best beaches for kayaking
Turtle Beach, on the South Siesta Key in Sarasota, is best known for the jaw-dropping number of sea turtles that come to nest on its shoreline. Kayakers also love Turtle Beach – partly because of the sea life, but also due to atmospheric sheltered waterways.
Drive half an hour up the coast to South Lido Country Park for more kayaking adventures. Paddle through the leafy mangrove tunnels, perhaps catching sight of a bottlenose dolphin.
Night-time kayaking is especially popular on the Space Coast – a 72-mile stretch of beaches and rocket launch pads on the east coast of the peninsula. More than a watersport, kayaking here enables you to witness a natural phenomenon. Under the cover of darkness, tiny glowing organisms light up the waters with fluorescent beams. It's a truly magical sight.
Best beaches for surfing
One of Florida's most popular surfing locales is found in a city that lays claims to being America's oldest, St Augustine. Surfers flock to these shores of drawn by the huge variety of waves and swells on offer. Blowhole and The Middles are two favourite haunts. Rent boards and book lessons at one of the many local schools, and head out into the water to join the local surfers.
The pristine Pensacola Beach offers up crystal-clear waters, pure white sand and top surfing, especially in the winter months when the waves are at their most reliable. The waters here can be cooler, but when the barrels start curling it all becomes worth it.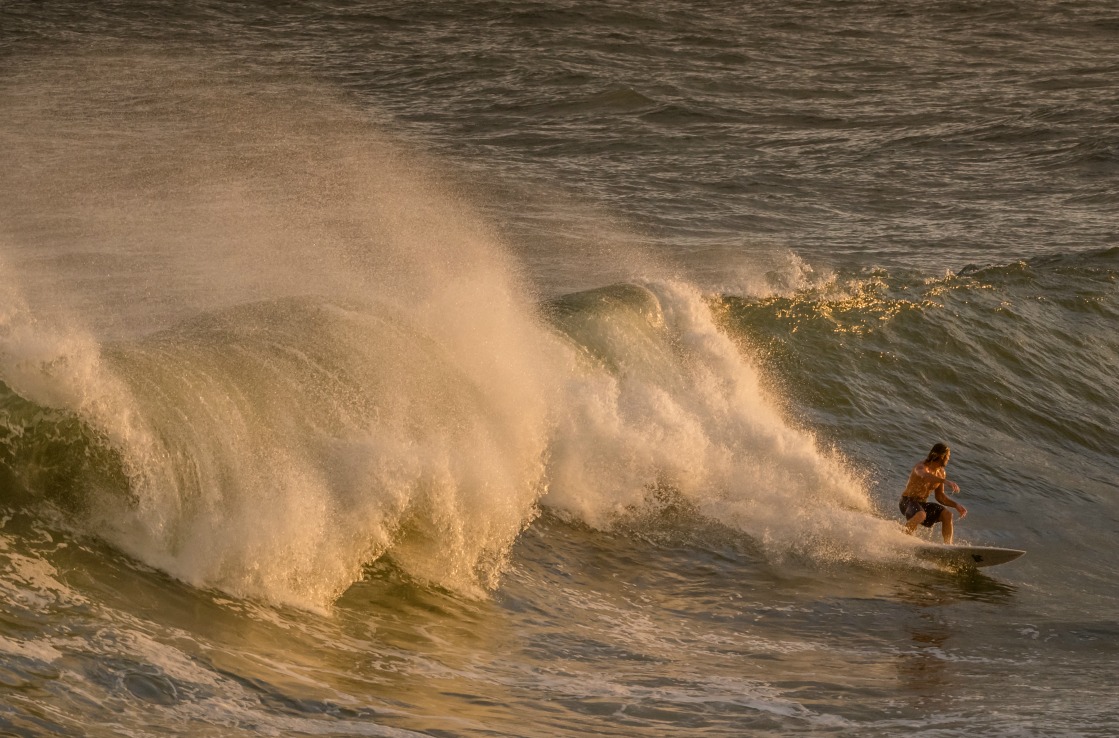 Best beaches for snorkelling
Vero Beach, approximately two hours' drive from Orlando, boasts some of the clearest waters in Florida. Go snorkelling on the Atlantic coast to see lobsters, stingrays, loggerhead turtles, rays, manatees and nearly 250 species of fish swimming by.
On the opposite side of the peninsula, perched on the Gulf coast, Navarre Beach and its artificial reefs make for perfect conditions for snorkelling. Santa Rosa Sound, a stretch of water between the mainland and Santa Rosa Island, is home to some of these reefs, and offers beautiful underwater adventures.
Best beaches for scuba diving
With Atlantic and Gulf waters gently lapping at its shores, Florida is a mecca for scuba divers. What you find lying on the ocean floor off the coast of Panama City is mind-blowing. There are hovercrafts, tanks, towers, bridges, and a 465-foot British WWII steam tanker to discover.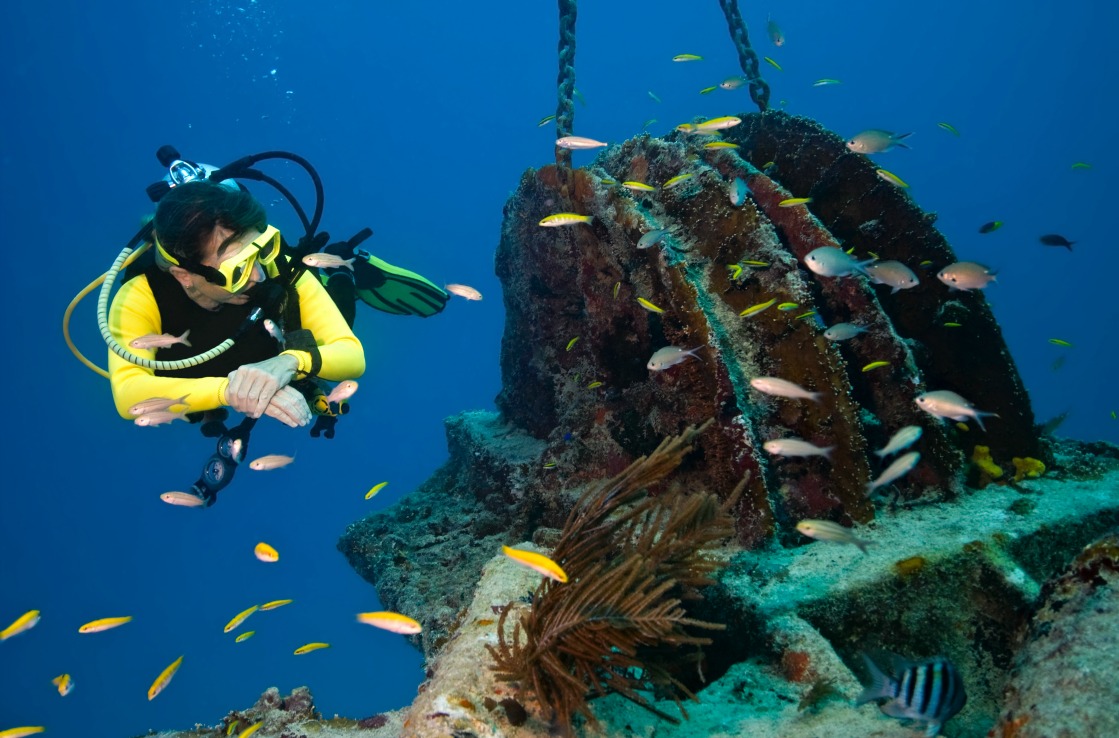 No discussion about snorkelling in Florida would really be complete without a mention of Fort Lauderdale. Off its coast are dozens of shipwrecks, and even a series of old oil platforms called the Tenneco Towers to investigate. Now covered in coral, the sea life you can observe swimming around these old towers really is quite awe inspiring.
Best beaches for paddle boarding
It's sociable, scenic and very relaxing – if you haven't discovered the joys of paddle boarding, this is your chance. There are bucket-loads of beaches to accommodate you in the Sunshine State.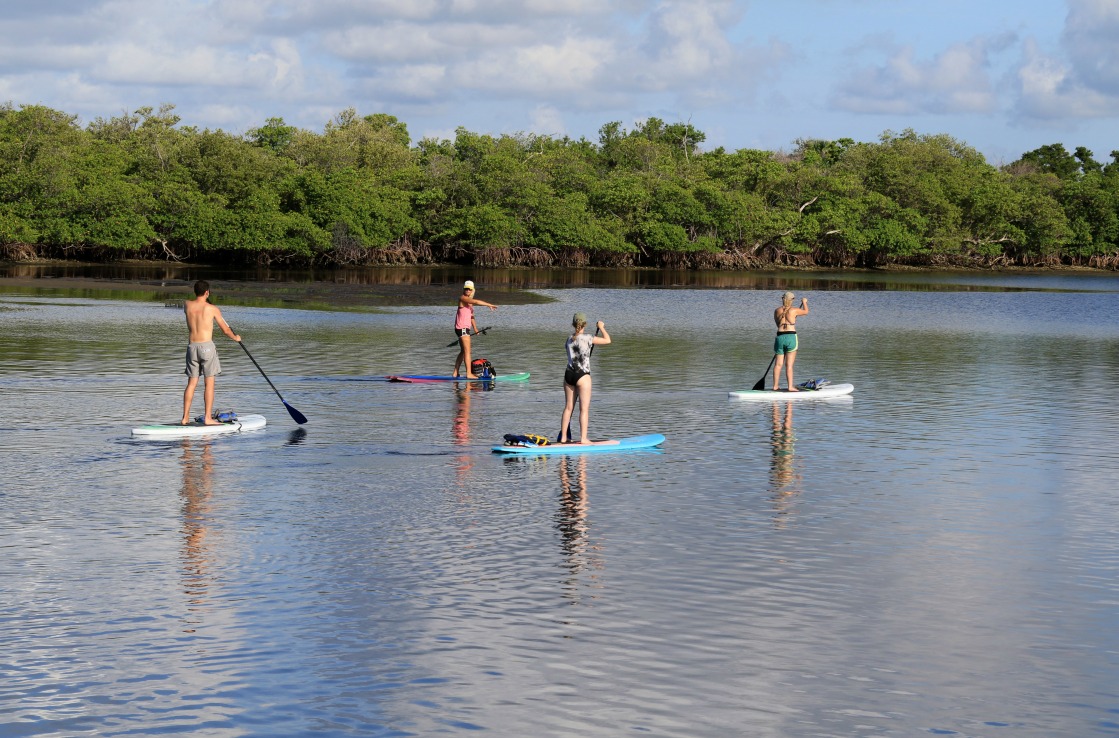 South of Daytona Beach you'll find the city of New Smyrna Beach. Anyone with a fondness for paddle boarding will quickly see the potential of the place. Home to a large surfing community, this could be the place to take your paddle-boarding to the next level.
Perhaps the ultimate spot for paddle boarding in Florida, though? Naples Beach. This upmarket community-by-the-sea offers smooth routes in the ocean and calm waterways, and even the luxury of enigmatic mangroves to explore.
This is just the start of the story of watersports in Florida. The list of beach activities just keeps going. There's beach volleyball, jet skiing, water skiing, wakeboarding, windsurfing, kitesurfing … you could even ride a horse on the sand at Cape San Blas.
Hiring a car in Florida allows you to easily explore the fun-filled beaches that the state has to offer. Pack up the car, throw in your towel and go in search of the best water sport destinations on the peninsula.