By Francisca Kellett

America is made for road trips, and nowhere is easier than Florida. It is flat as a pancake for starters, which makes driving absolute child's play. And the Americans are really, really good at roads. Long, wide, straight - no humps or bumps or angry people beeping at you for slowing down and taking in a view (locals are nothing if not polite). 
So it was that we hit the road in Florida, starting in the razzle-dazzle city of Miami, a shiny metropolis of beautiful beaches, beautiful hotels and beautiful people. Be sure to spend a few days here – it's easy as anything (is there a theme emerging here?), because you land in the evening, and it's a quick airport train ride to the Hertz desk and your car.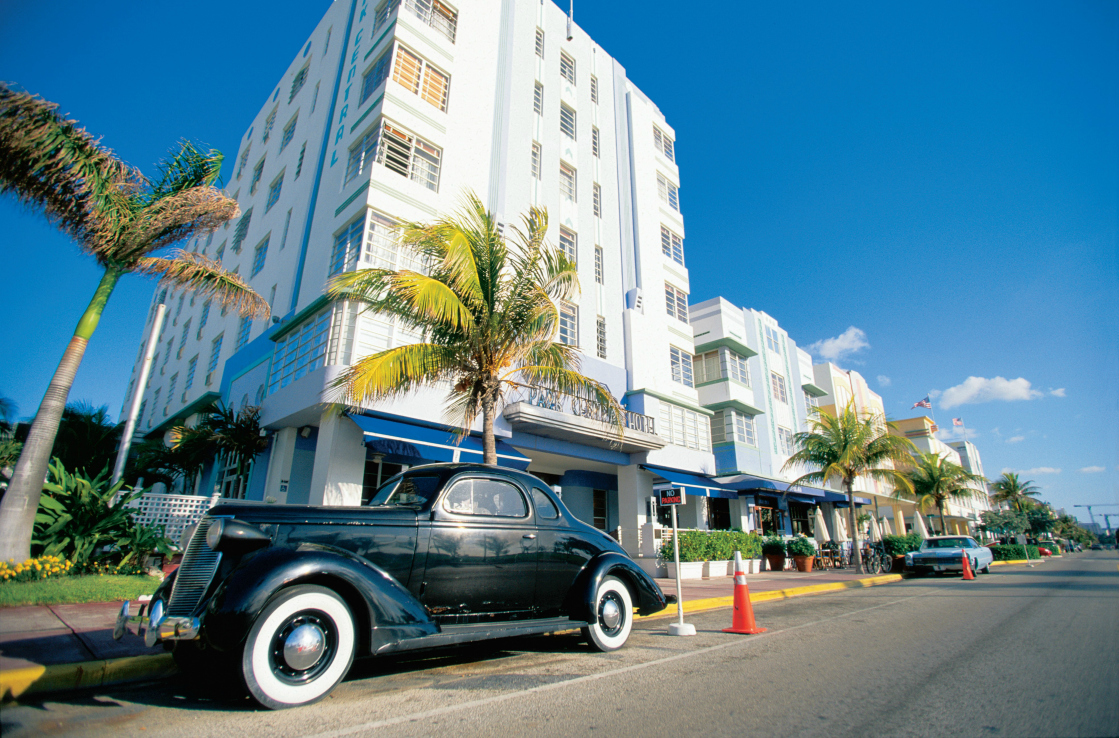 Top tip: sign up first with Hertz Gold Plus Rewards. You'll be thankful, because it means no paperwork, no wait, just a wave through to the carpark and your gleaming car ready to spirit you away from Miami International Airport. Then it's an easy 20-minute drive to Miami Beach. I highly recommend a stay in the Faena - the city's newest, most ravishing hotel. It was designed by film director Baz Luhrmann, so feels very much like wondering through the set of a Golden Age Hollywood movie. A few days by the pool and on the beach here, eating gorgeous food, watching gorgeous people and catching some rays will set you up nicely for the trip ahead.
'Glades and gators
Then it's time to hit the road proper – first west, along Highway 41, also known as the Tamiami Trail, which passes from Miami's Brickell area through the traditional Cuban neighbourhoods and on into the Everglades. It's a vast area, the Everglades National Park, a steamy, flat tangle of green stretching to all horizons. Stop off at Everglades City, which isn't a city at all (population: 400) - more of a tiny, ramshackle town - and head into the waterways on an airboat adventure. These clever boats skim over the water (do you remember the 1980s TV series, Gentle Ben? It's just like that). It's an easy way of exploring - the sheer density of the foliage is astounding, but there are also alligators to spot and a profusion of birdlife.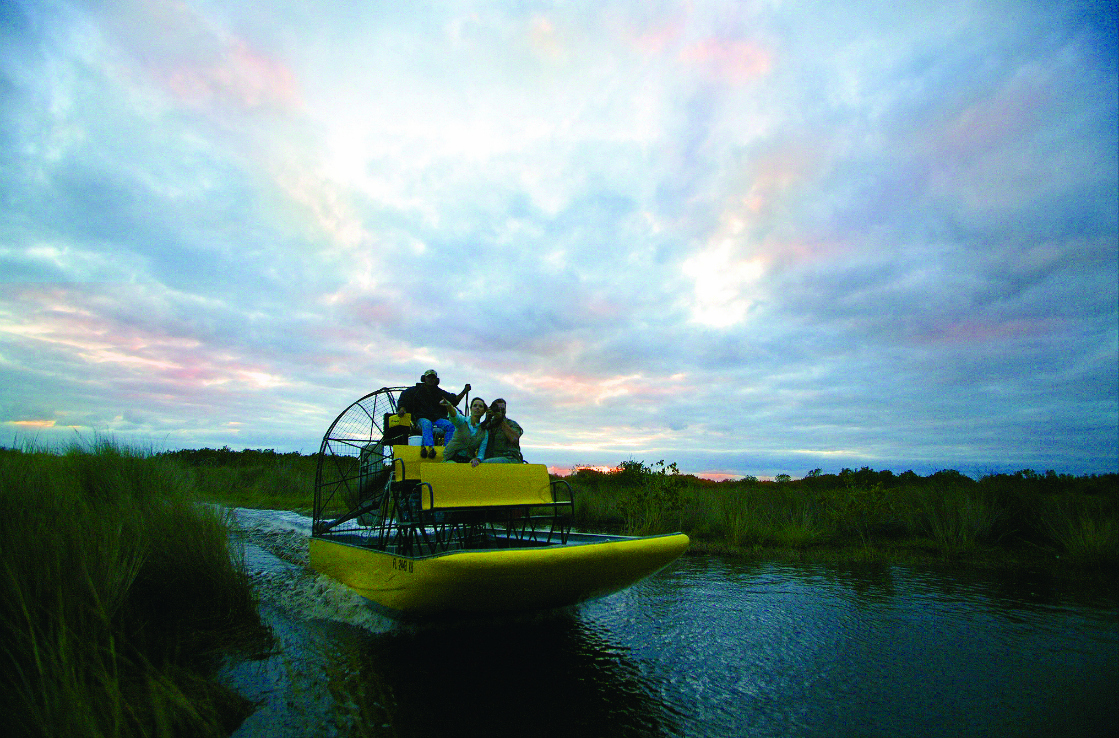 The Keys to relaxation
But it's time to hit the road again, now heading south towards the famous Florida Keys. You're now on Highway 1, a gloriously long (and yes, easy) road that stretches right along the Keys, linking the islands like a pearl necklace, and ending up at the very tippy-toes of the state, Key West. It's a varied drive, starting off with the more touristy Key Largo (holiday homes, chain restaurants), but soon you're in the tropical Keys proper, and they are everything you'd hope for: swaying palm trees; luxurious tropical leaves waving overhead; flowers the size of trumpets. And all around you, the glorious turquoise sea.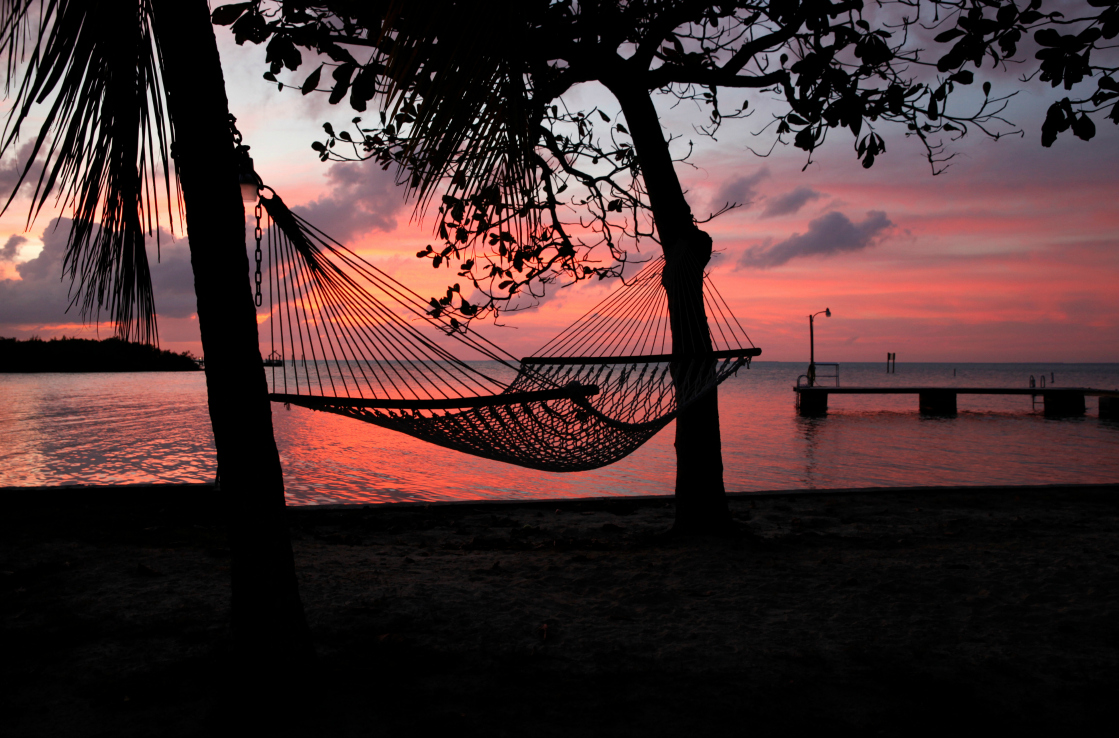 It takes two or three hours to drive the length of the Keys, with long bridges (most famously Seven Mile Bridge which, yes, stretches for seven miles) joining the string of islands. Overnight at Little Palm Island, a luxury lodge set on a private island a quick speed boat ride away, before continuing on to historical Key West. Avoid the thronged main drag of Duval Street (cruise ships unload their hordes here several times a day) and head instead for the wooden district of East Town, and the atmospheric Ernest Hemingway Home and Museum, the author's residence in the 1930s – and today famous for its gang of six-toed cats. 
Heading back north, Casa Morada is another lovely overnight stop, a boutique hotel on tropical Isla Morada. But then it's on the headline act: Orlando. It's an easy drive – straight up Florida's Turnpike (be sure to have your satnav switched on, as there are a few confusing turns around Miami).
Orlando Magic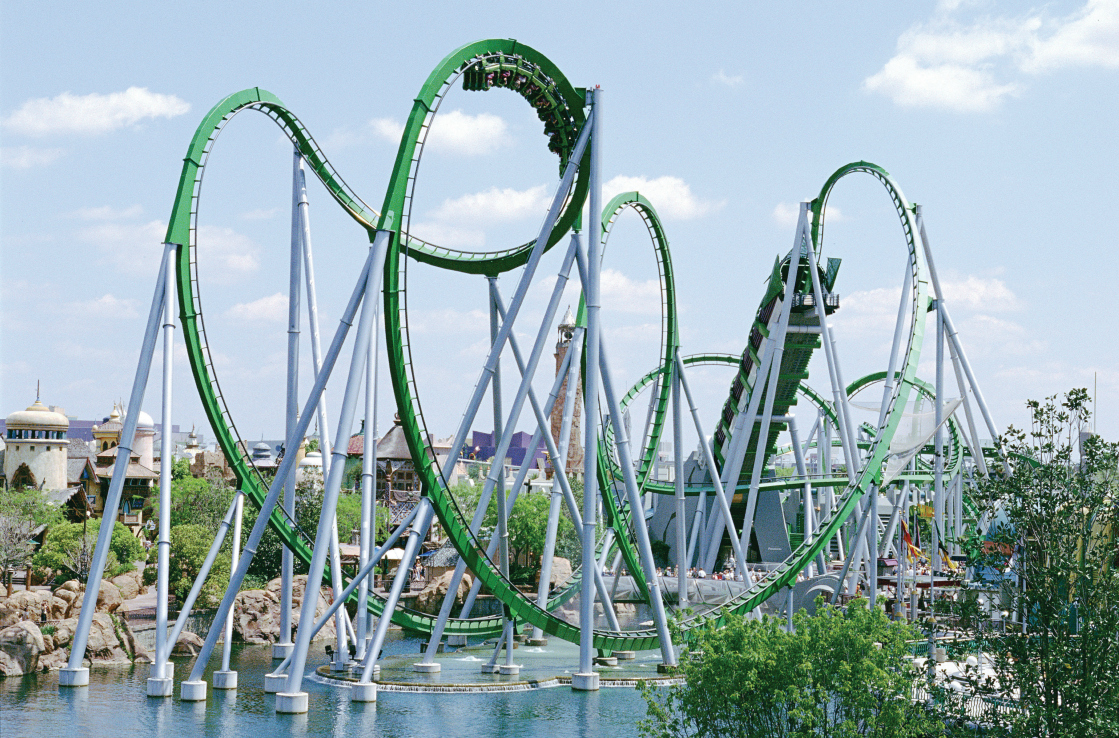 The drive through scrubby, green flatlands isn't the highlight here, but the arrival is, because this is the land of Disney, and Universal, and Harry Potter. Head for the Four Seasons, the newest, nicest hotel, with green views stretching all the way to Disney World and Epcot, which means you get a full-frontal view of the nightly fireworks direct from your balcony. They make it all easy as anything, as there are shuttle buses between all the highlights. You'll probably want to spend about a week here – a few in the Magic Kingdom and Animal Kingdom, and a couple in Universal Studios and the Wizarding World of Harry Potter. Any less and you'll barely scratch the surface; any more and you may go slightly mad. But suffice to say: your kids will love you forever. It's a blast. And did I mention that it's all very, very easy?