Portland is an essential destination for foodies looking to experience the very best in local cooking - and eating - at Feast Portland. Running from September 15th until the 18th, the event is now in its fifth year - and this one promises to be the best ever. Plus, not only will you be enjoying numerous culinary delights, you'll also be helping to support charities committed to ending childhood hunger across Oregon.
There are too many events to mention them all here, but here are five of the best.
Sandwich Invitational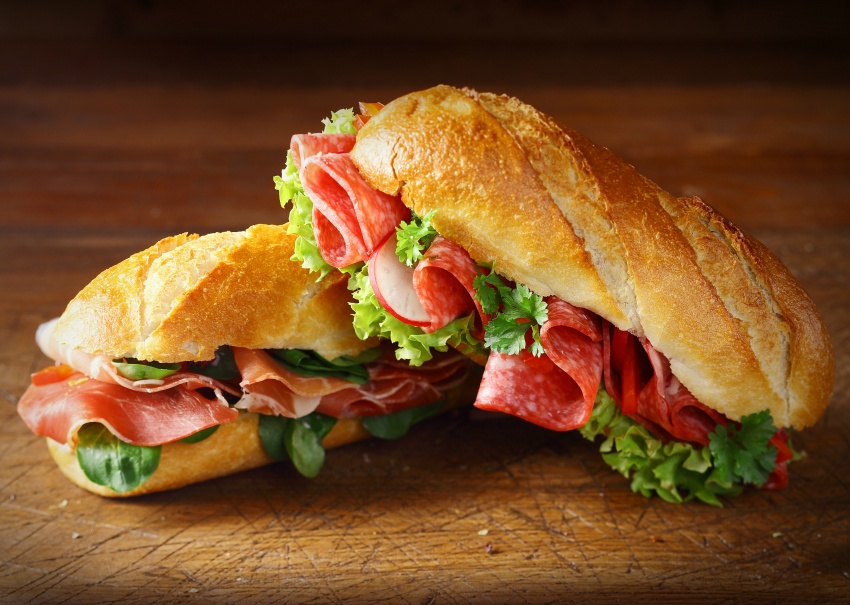 Head for the Rosewater Commons for the Sandwich Invitational. If you thought that cheese and pickle or tuna mayo were as exciting as sandwiches get then you're in for a big surprise. An expert panel of local chefs and sandwich experts has been lined up to create their most exotic and enticing sandwiches and to see just how far they can push the boundaries. Best of all, you get to taste and vote on their efforts.
Eat your feelings - The Noodle Edition
The Han Oak Korean restaurant on NE 24th Avenue plays host to this event, focused on fusing Asian and Italian cuisine to create bowls of the ultimate comfort food. Chefs taking part include Peter Cho from the Michelin-starred Breslin restaurant, and pasta experts Joshua McFadden and Josh Eden, who will delight in bringing you the very best in Italian-American fusion.
Saturday Grand Tasting
Where better than the city centre's Pioneer Courthouse Square to come and taste the wares of over 80 artisan food growers and makers, who are helping to define 21st century American food? There's everything here from breads to cheeses, and mouth-watering pies certain to be at least as good as your mother used to make - not to mention locally-grown produce to enjoy.
Masterclass on buying and cooking salmon
Few fish are as versatile, or as good for you, as salmon - so knowing exactly how to deal with one is a very good skill to have. Held at Tournant on NE Glison Street, at this event food writer and salmon expert Diane Morgan will give you a comprehensive lesson in everything from filleting to curing plus much more besides. You'll also be sent home with your own fresh fillet that's been fully prepped for you.
Paul Kahan and Jason French
With their expertise in the field and tendency to rebel against foodie tradition, it's not often that you get to be in the presence of two such iconoclastic chefs. Make sure you head down to Elder Hall to share the company of the owners of Dove's Luncheonette and Ned Hall - who will bring you a feast that promises to be a quite unforgettable experience.
Of course these are just highlights of Feast Portland and there are literally dozens of events taking place from tastings to cookery lessons. Because they're spread all over the city, hiring a car in Portland is the ideal way to ensure that you can get round to see as many as you possibly can.