Five Best Day Trips From Amsterdam
Trips to Amsterdam are fun, vibrant, exciting, cultural and unique. As well as having an amazing experience here in the Venice of northern Europe, it's also a great hub for exploring further afield. We're going to take a look at some of the best Amsterdam day trips, ranging from just under an hour within the Netherlands to a trip across borders to Brussels and Germany. Rent a car from Hertz for the ultimate way to experience trips from Amsterdam.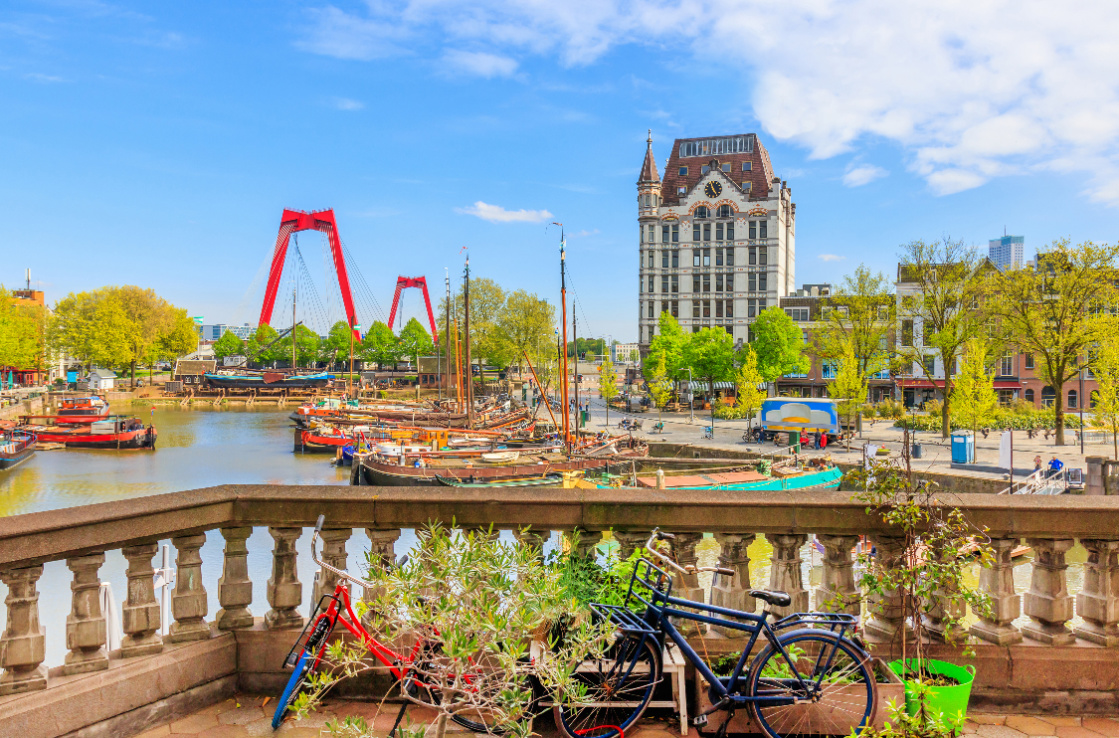 Rotterdam, Netherlands
Rotterdam Centrum, Rotterdam, Netherlands
Directions:
It takes just over an hour to drive to Rotterdam from Amsterdam. Get on A10, use the A4/E19 following signs for DenHaag/LuchthavenSchiphol/Haarlem. Take the exit E19/A13 exit and continue on A13. Follow signs for E25/A20/Ring Rotterdam (west)/Centrum/Europoort/Hoek van Holland. Continue ontoStadhoudersweg/S113.
What to see:
With amazing attractions, museums, shops and so much more, Rotterdam is a must visit if you're looking for a city trip from Amsterdam. See the Cube Houses, one of the city's most iconic attractions. They form part of a residential development and are uniquely tilted 45-degree cubes. One has been converted to welcome guests, so you can stay the night in a Cube House for a truly unique experience.
The Netherlands is a world-leader when it comes to museums, and Rotterdam has its fair share. The Natural History Museum is an interesting experience. As well as prehistoric animals and artifacts being on display, there is McFlurry Hedgehog. The Netherlands' first documented McFlurry victim among hedgehogs forms part of the exhibition 'Dead animals with a story' – showing the consequences of human life on animals.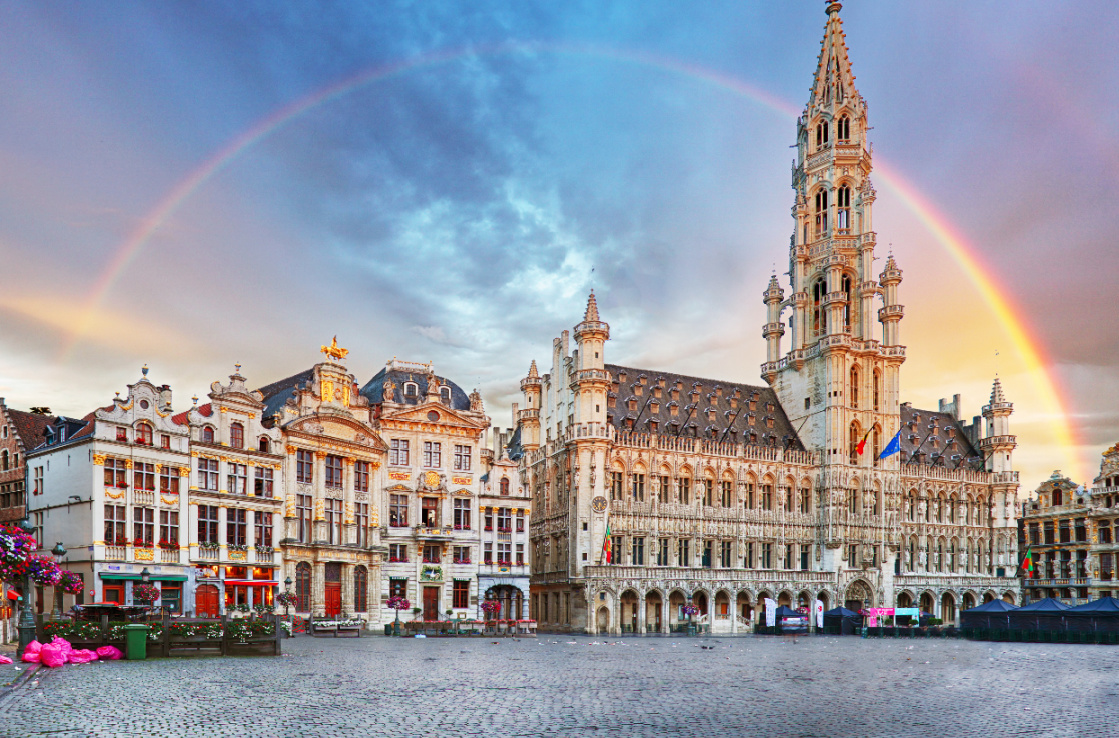 Brussels, Belgium
La Meuse et l'Escaut, Grand Place 1, 1000 Bruxelles, Belgium
Directions:
It takes just under three hours to get from Amsterdam to Brussels, Belgium. Get on A10. Merge onto A2. Follow signs for A27/E311. Take exit to merge onto A58. Follow signs for E19/A16 towards Antwerp. Continue on A12/E19. Take N277 and N201 to Bisschopsstraat/Rue de l'Evêque.
What to see:
As the capital of Brussels there is plenty to explore. From its striking architecture to simply walking its quaint cobbled streets. A must-see is its Grand Place. In the centre of the city is one of most beautiful medieval squares. Towering over it are some stunning, awe-inspiring buildings – visit at night to see it all lit up.
One of Brussels' oldest crafts is lace, so a visit to the Fashion & Lace Museum is a great idea. The museum focuses on four areas: Lace, Belgian fashion, the international history of outfits, haute couture and contemporary fashion, and the outfits of known or unknown Brussels personalities.
Belgium has a monarchy, and the Royal Palace of Brussels is not to be missed. While it is the official palace of the King and Queen of the Belgians, it is not used as a royal residence. You can tour the palace at select times of the year free of charge, except on Mondays.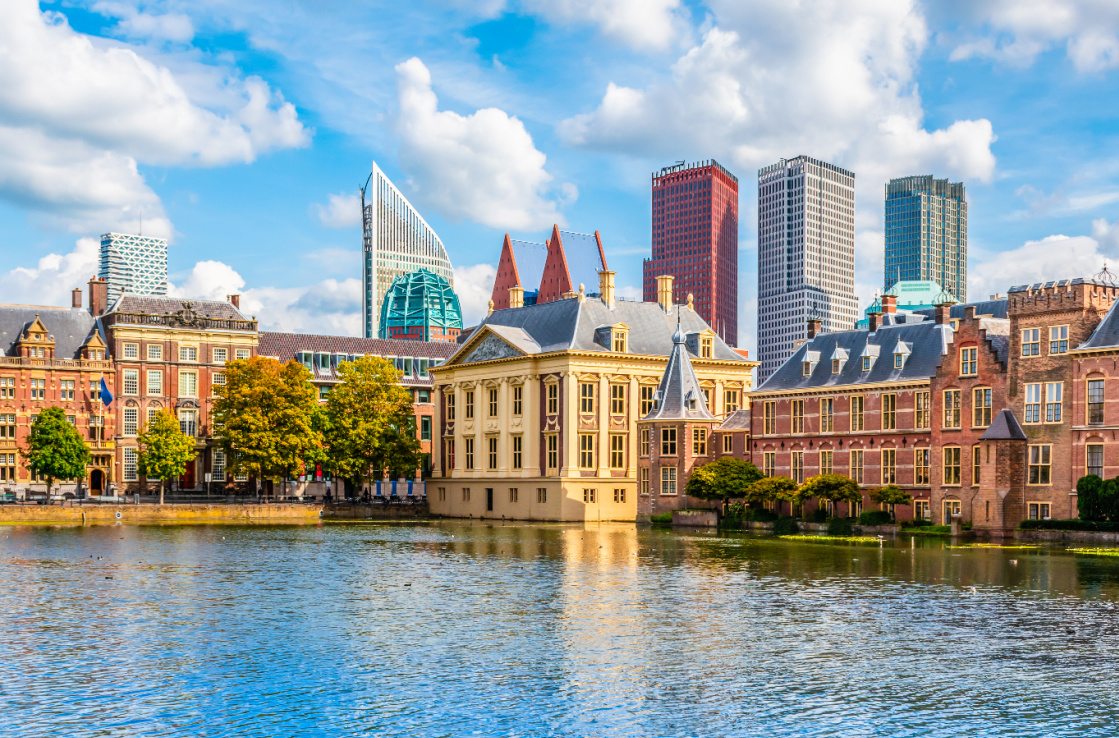 The Hague, Netherlands
Spui 68, 2595 AA Den Haag, Netherlands
Directions:
It takes 1 hour and 20 minutes to get from Amsterdam to The Hague, the Netherlands. Get on A10 via the slip road to s108/Rotterdam/Zaanstad. Take A4/E19 and exit 3-3a from A4/E19. Follow signs for Hoofddorp-Zuid. Get on A4 and continue to Voorburg. Take exit 4-Voorburg from A12. Follow S108 and S100 to your destination in Centrum, Den Haag
What to see:
While the Netherlands is home to some amazing and very popular cities including Amsterdam andRotterdam, The Hague is not to be missed. The third largest city in the country, it is the seat for the country's government, as well as being home to the royal family. Filled with great museums and being full of history, there's plenty to explore in a day trip from Amsterdam.
The Mauritshuis is one of the city's most important museums and home to famous Dutch paintings including Anatomy Lesson of Dr Nicolaes Tulp by Rembrandt and Girl with a Pearl Earring by Vermeer.
Another unique attraction is Madurodam. Filled with miniatures that highlight life in the Netherlands and showcase the country's most iconic attractions in miniature form. See Amsterdam's Rijksmuseum and spot the tiny artwork replicated inside.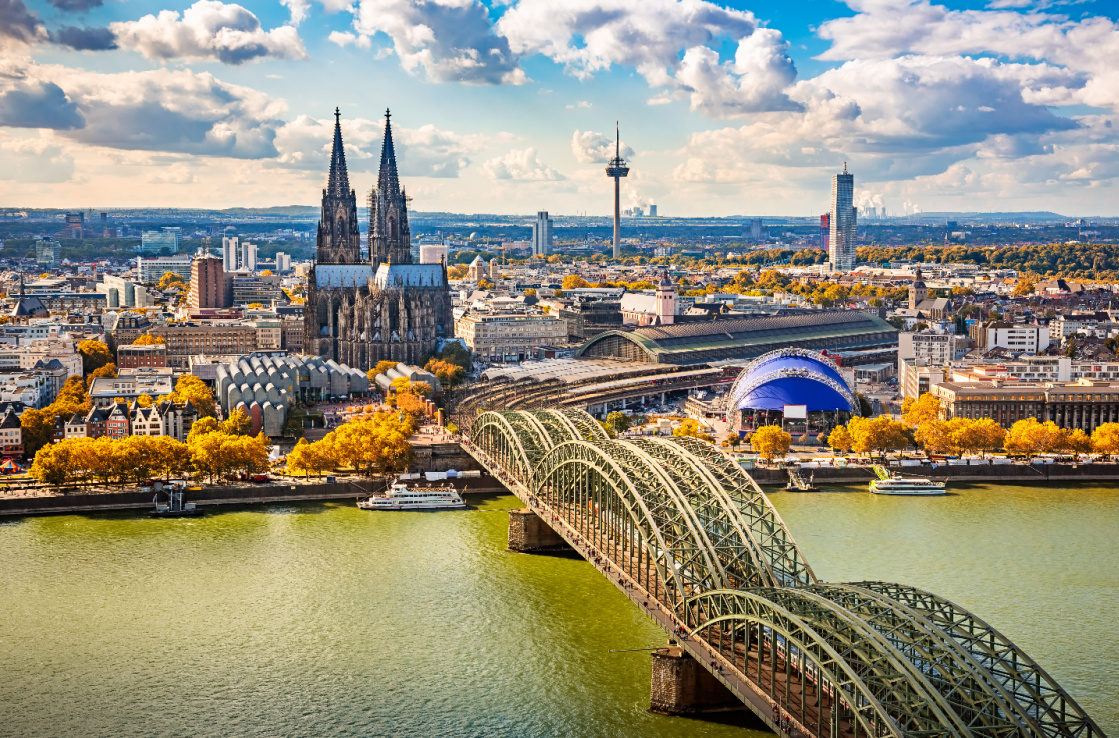 Cologne, Germany
Domkloster 4, 50667 Köln, Germany
Directions:
It takes just under 3 hours to travel to Cologne from Amsterdam. Get on A10 from S112. Take A1, A30, A12 and A3 to Pfälzischer Ring in Köln. Take the exit towards Deutz/Tanzbrunnen/Koelnmesse/Besucher Visitors/Alle Tore/All Gates/Messehochhaus from B55a. Continue on Pfälzischer Ring. Take Deutz-Mülheimer Str., Opladener Str., Mindener Str. and Deutzer Brücke to Heumarkt.
What to see:
Cologne is 2,000 years old, so for a historic and cultural day trip, you won't find a more perfect destination. One of the must-sees while here is Cologne Cathedral. This UNESCO site towers over the city and is Germany's single most-visited landmark.
Don't leave without a visit to the Old Town. Cologne suffered major damage during the Second World War, with over half of the city being hit. After wandering the cobbled streets and exploring Cologne's history, enjoy a visit to the city's Lindt Schokoladenmuseum. As well as a museum showcasing the history of chocolate, you can visit the chocolate factory and see how it's made.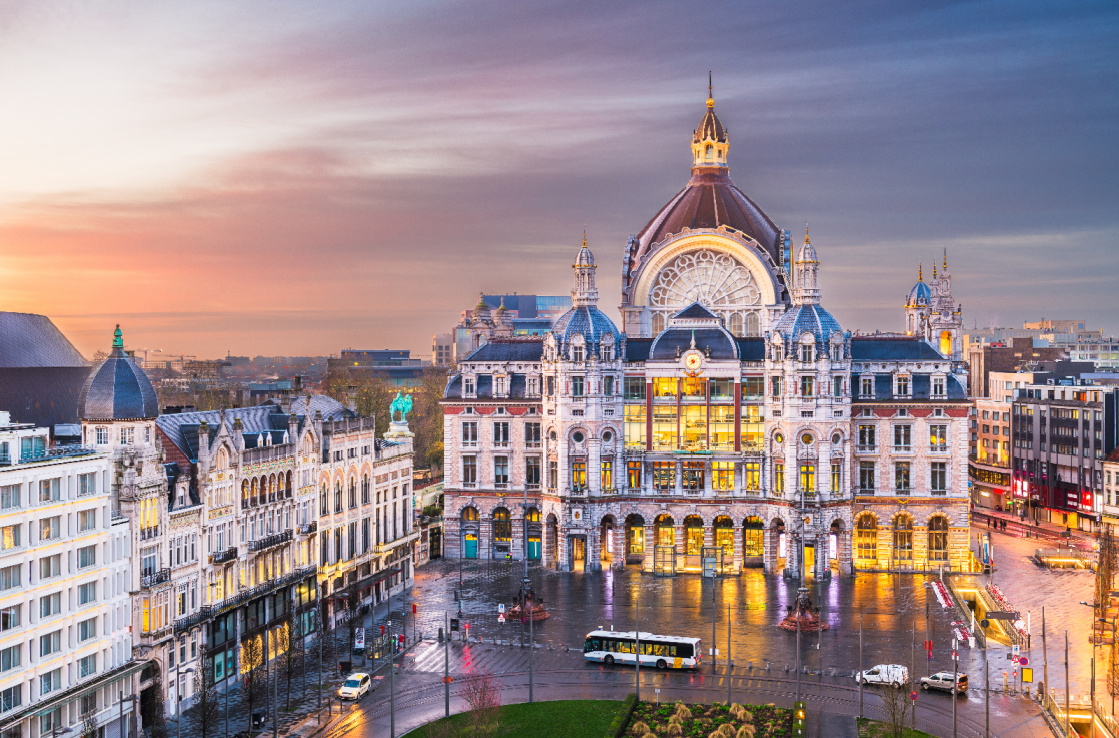 Antwerp, Belgium
Koningin Astridplein 27, 2018 Antwerpen, Belgium
Directions:
It takes 2 hours and 30 minutes to get from Amsterdam to Antwerp, Belgium. Get on A10. Merge onto A2. Follow signs for A27/E311. Take the exit to merge onto A58. Follow signs for E19/A16 towards Antwerp. Continue on E19.
What to see:
This port city perched on the River Scheldt is steeped in history dating back to the Middle Ages.Medieval charm is around every corner here and the city is home to some stunning gothic architecture, including Antwerp Central Station.
Did you really visit Belgium if you didn't visit a chocolate attraction? Head to Chocolate Nation and explore the world's largest Belgian Chocolate museum and embark on a 60-to 90-minute chocolate adventure. You can also escape the city life with a visit to Rivierenhof, an area filled with greenery and wildlife – a perfect place for a quiet walk.
When it comes to planning the best day trips from Amsterdam, check out the range of cars available for hire with Hertz.