Have you set up a car rental in Scotland to explore the breathtaking landscapes of Scotland? With tons of iconic spots to visit, our film guide will help create a new vison board for your next Scottish journey.
Luckily you aren't the only person who has come to the Scottish Isles for inspiration. Its beauty offers a cinematic playground for the film industry. From the misty highlands to the cobblestoned castles, the country's diverse settings have served as the backdrop for numerous iconic films.
So why not follow in their tracks? Take your Scotland car rental through a media-inspired trip to check out some of the top filming locations in the country. Whether it's the narrow streets of Edinburgh where Harry Potter's wizarding world came to life or iconic castles in classic medieval films such as Outlander, there's an option for everyone.
Cockburn Street, Edinburgh – Trainspotting, Avengers: Infinity War and more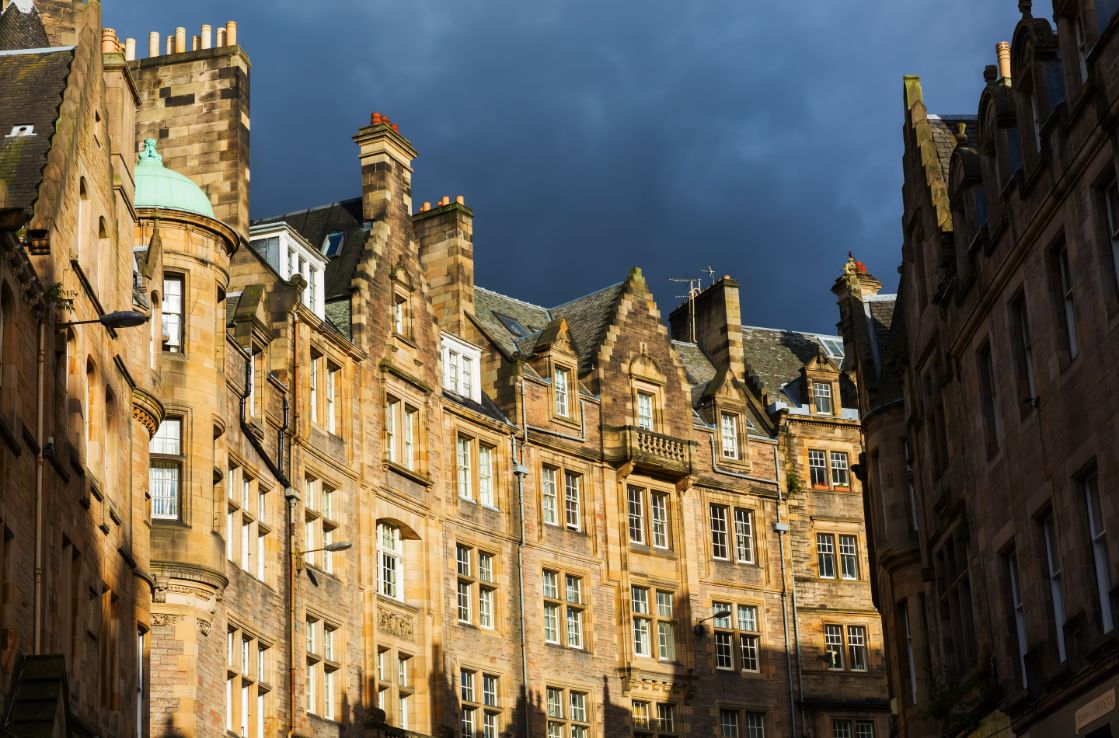 Edinburgh has always been a favourite for directors looking for an impressive location to shoot movies. It's a mix of antique architecture, winding alleys and city design blended together to form a highly versatile backdrop. Places such as Cockburn Street has been featured in major blockbusters such as Avengers: Infinity War. On the other hand, more rustic locations such as Arthur's Seat have their own charm in classic British movies like Trainspotting.
With great EV charging infrastructure and a variety of places to eat and visit, Edinburgh should always be on your list when planning a car rental for a Scotland trip.
Glasgow – The Flash, Batman, Fast & Furious
Head west from Edinburgh to the second major city in Scotland, Glasgow. This is also a classic superhero flick location, favoured mainly by DC. The new Flash and Batman films drew inspiration from the city that balances exquisite architecture and city structure with the rustic vibes, for a more serious spin on the caped crusaders latest appearance
The city also has some great streets such as those in the Merchant District which have been the center of iconic car sequences from the Fast & Furious movies (cannily disguised as London!). But clean lines and sophistication is not all that Glasgow brings to the table Its Roman cathedrals do have a beauty of their own and have been fully utilised in classic retellings such as the 14th century tale of the Outlaw King.
Glen Nevis – Braveheart
The glens of Scotland have an ancient mystical atmosphere surrounding them which has pulled in directors to shoot in these highlands for decades. From the background to the quidditch matches in Harry Potter and the Goblet of Fire to a variety of scenes such as the funeral and opening sequence of Braveheart, there's a wealth of cinematic history here. Travelling to Glen Nevis and Fort William can be a bit tiring when you're sticking to public transport schedules, so we recommend that you travel at your own pace with a car rental in Scotland.
Plockton – The Wicker Man
If you find thrill in comfort, why not visit the setting of a cult classic horror movie? Plockton is a small village on the coast of Loch Carron that was the setting for the cult classic, The Wicker Man. Called the Jewel of the Highlands, this quiet village has tons to offer. Stop to relax and enjoy the local culture or go for something a bit more exciting such as mountain biking, treks and sea kayaking.
Glencoe – Multiple Harry Potter movies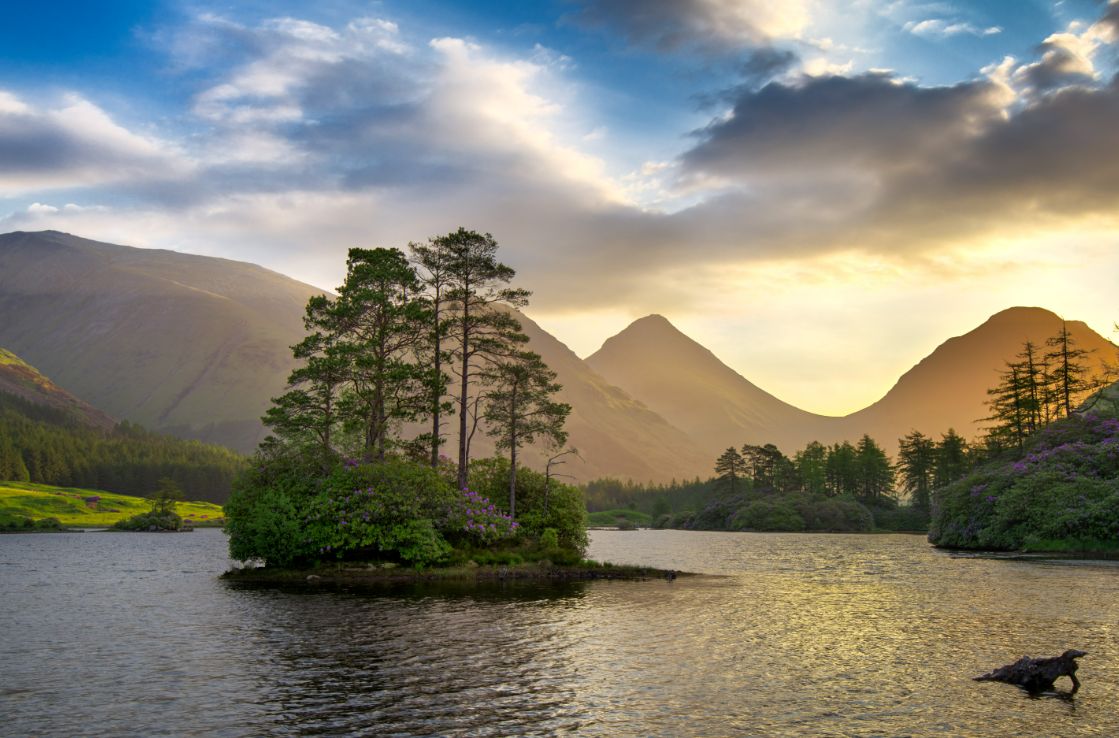 As the highlight of the Lochaber Geopark in the Scottish Highlands, Glencoe offers some of the most beautiful valleys with streams flowing across them. Shaped by volcanoes and glaciers, Glencoe Village and its surroundings have had a major Hollywood influence in the Harry Potter films, where you'd see the Hogwarts Express chugging through the valley and some of the landscapes for the Prisoner of Azkaban and the Deathly Hallows. Other classics such as Monty Python and Skyfall in the Bond series also have been filmed here.
With a ton of stuff to do including adventure activities, cultural work and embracing the ancestry of the area, this place should definitely be on your to-go list for Scotland. Take a Scotland EV hire with Hertz and enjoy a quiet ride through the glen.
Highland Folk Museum

, Newtonmore - Outlander


Take a jump back into the olden days as you pay a visit to the Highland Folk Museum. Built to give you the experience of life in the 1700s, the traditional stone and straw villages served as a backdrop for the adventure in the critically acclaimed Outlander. Newtonmore has a variety of other places to visit as well such as the ruins of Castle Urquhart and the picturesque Pattack falls.
Culzean Castle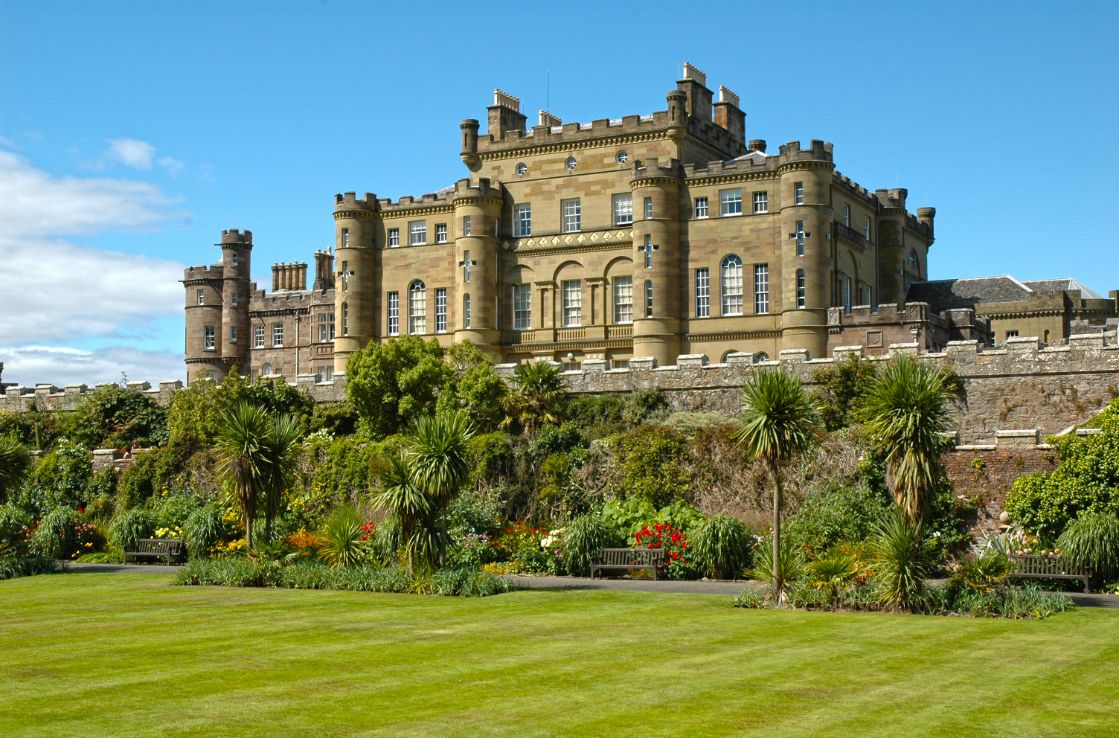 One of the best regal castles in Scotland, the Culzean Castle has been a setting for a variety of films over the years. Whether it's adventure, medieval fantasy or romance; the castle can handle it all with its signature battlements and multi-layered structure on the cliffside. Culzean's versatility helped it become a landmark location for filming movies such as The Wicker Man and The Last Musketeer to even Bollywood flicks such as Pyaar Ishq Aur Mohabbat.
The Quiraing, Isle of Skye – Macbeth and Stardust

Heading up into even more gorgeous territory, you'll end up at the top of Scotland – the Isle of Skye. This Island definitely is the best way to put a smile on your face as you start to finish your trip with jaw-dropping views. Locations like Quiraing and the Old Man of Storr give off a fantastical energy that makes you feel like you're in a place from the story books. And this is reflected in the films that have been shot in this area. From expectation-topping masterpieces such as Prometheus and Transformers: The Last Knight to time-tested classics such as Macbeth and Stardust, this place has cemented itself in Cinema as a standard for fantasy.
The trip up to the Inner Hebrides can be quite long, so it's best to take a comfortable car rental to areas like Inverness. An SUV can be a great option here as it's versatile enough to offroad a bit and can also carry a lot of luggage for a long trip.
Ready to explore Cinematic Scotland through the Cinematic lens?
Now that you know there's the influence of film and TV all across Scotland, you can start exploring while you nerd out on the backdrops for some of the best movies sets in scotland. With so many different routes and paths to take, we recommend you get a Scotland car hire to explore every place at your own leisure.
Start your own movie adventure and hire a car in Scotland with Hertz. Find out more