As the days get hotter, so does our passion for packing in as much sightseeing and adventure as we can. With plenty of history to dig up and a jam-packed events calendar, Oxfordshire has some of the UK's best scenic sights and amazing ideas for family days out.
So whether you're looking for a cosy Cotswolds drive or a day out around Oxford, we've got you covered with our guide on the best things to do in Oxfordshire.
Truck Festival
Truck Festival quickly outgrew its modest beginnings on a Steventon farm to become what The Guardian calls 'the godfather of small music festivals'. Previous headliners include 'before they were massive' acts like Biffy Clyro, as well as elder statesmen of the indie scene like the Manic Street Preachers and Supergrass.
Initially focused on new and emerging guitar rock talent, Truck has expanded to five stages featuring everything from mosh pit-tastic metal to groove-inducing dance. A firm favourite among first timers and Truck regulars alike is The Barn stage, where a long list of cult comedy and cabaret talents have trodden the boards.
A typical night at The Barn takes in everything from hip hop karaoke to mariachi bands. Prepare for an eclectic and exciting weekend.

Didcot Railway Centre
Celebrate two centuries on the rails of the Great Western Railway at Didcot's dedicated railway museum. Built around the original 1930s Engine Shed, the Railway Centre runs special services through the Oxfordshire countryside, alongside Discovery Days where visitors can climb aboard a fleet of fine vintage transports.
On special event days, young trainspotters get the chance to ride along Thomas the Tank Engine. There's also the chance to visit the Signalling Centre to discover how workers kept the railways safe for passengers throughout history.
On special Steam and Heritage Diesel Days, ride through 200 years of railway heritage on special demonstration tracks and visit the museum to see artefacts throughout the ages, including signal boxes and ticket booths.
Battle Proms in Blenheim Palace
Set in the stunning Oxfordshire countryside, Blenheim Palace is a World Heritage Site and a jewel in the crown of the magnificent Oxfordshire scenery. The palace hosts regular outdoor events, none more striking than the Battle Proms.
This annual celebration of military pageantry includes a collection of spectacular events. Highlights include flyovers from the Grace Spitfire and breathtaking parachute displays by the famous Red Devils.
That's just the prelude to an evening's music from the New English Concert Orchestra, featuring battle songs and the best of British music. We strongly advise ear plugs as Beethoven's Battle Symphony gets an airing that's faithful to the composer's original arrangement – complete with nearly 200 firing cannons.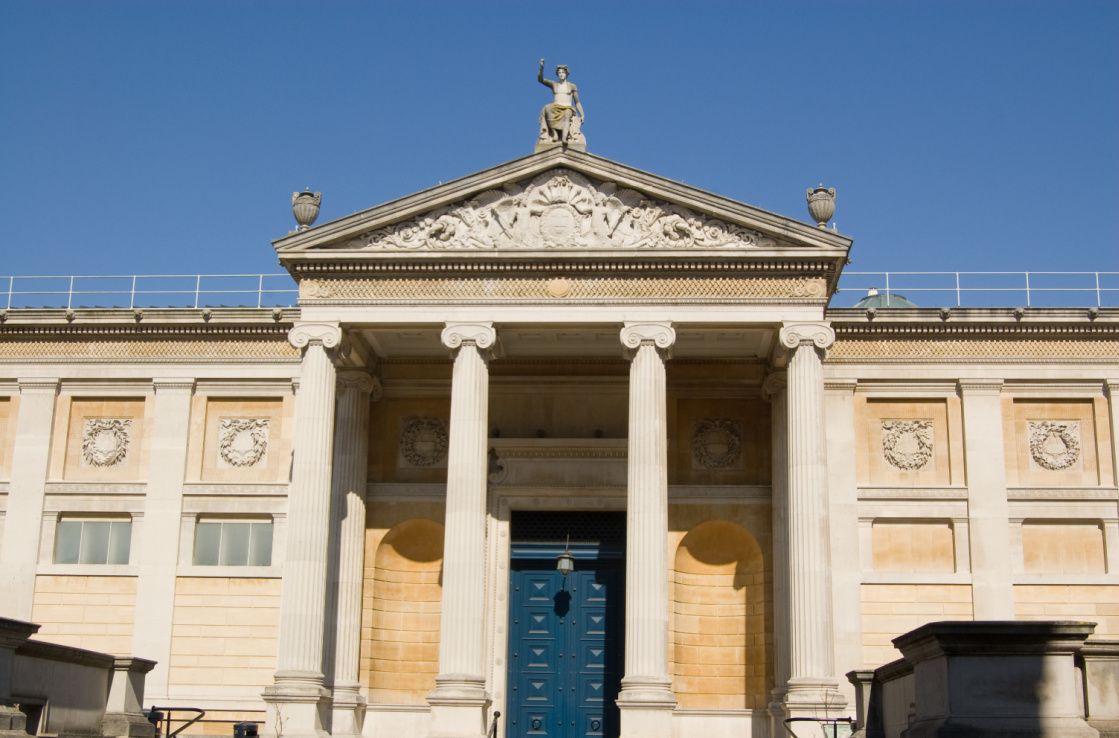 Ashmolean Museum, Oxford
Britain's first public museum opened its doors in May 1683 to display the collection of oddities sourced by one Elias Ashmole. You may recognise its façade from episodes of Inspector Morse, but if the weather doesn't hold up, you'll find it's a wonderful place to spend a day inside exploring.
The Ashmolean collections take in a wide range of mediums and origins across time and space. The Heberden coin room stores currency, coins and tokens from Ancient Greece, Celtic curiosities and Ming-dynasty medals.
The cast gallery contains Greek and Roman sculptures made by the masters. You'll also find the finest pieces ever committed to canvas in the Eastern and Western Art collections.
Eynsham Carnival
On the first Saturday in July, head to Eynsham – around seven miles north-west of Oxford – for its annual village carnival. This fun-filled family day combines Great British tradition with some amazing village scenery.
As well as live performances and a funfair, you'll find some locally made trinkets at the craft fair, and a great selection of food. Find a good spot to watch the parade, and cheer on the participants in the annual Shirt Race.
This unique spectacle involves teams of two taking turns to push each other in a cart. Each leg of the race ends with the pusher downing half a pint before they swap places and continue. And the racers are in fancy dress – truly a sight to see before you believe it.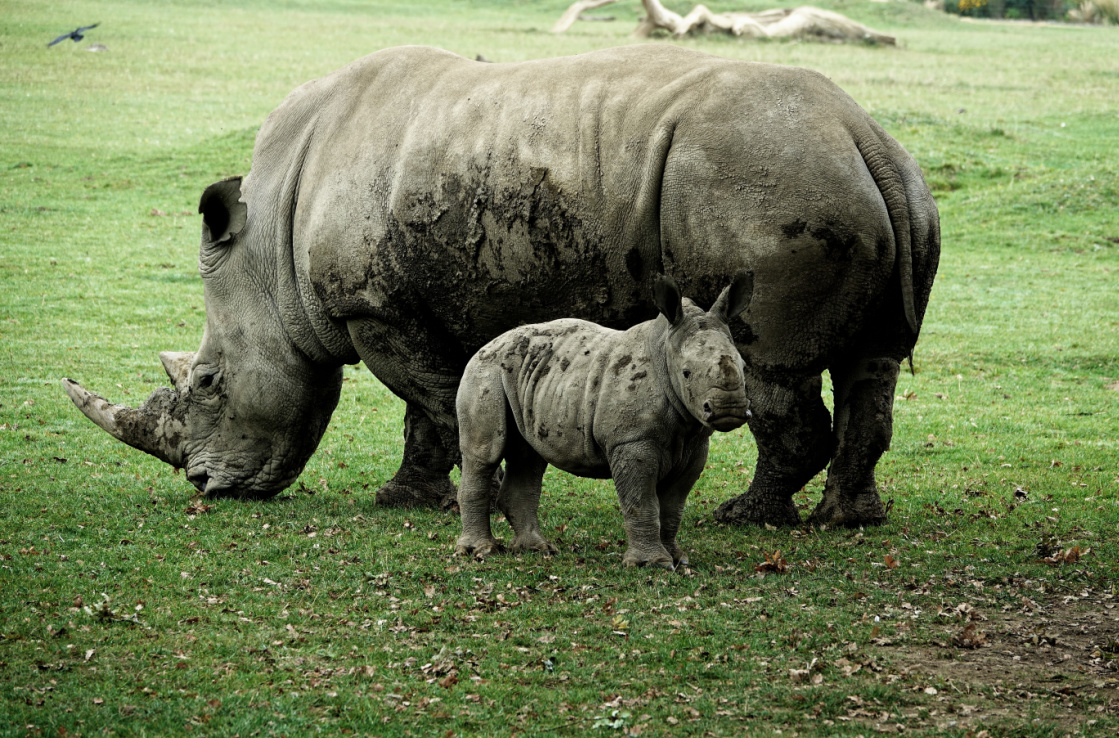 Cotswold Wildlife Park and Gardens
Halfway between Cheltenham and Oxford, you'll come across a vast kingdom of furry and feathered friends at Cotswold Wildlife Park. More than 130 species of birds call the park home, as well as endangered species like the greater bamboo lemur and the crowned sifaka.
Visit the penguins at feeding time and you might even be asked up to serve their lunch yourself. At the heart of the park there's a beautiful old manor house and walled garden to explore, while the narrow-gauge railway takes you on a tour around the whole park.
Hop on and off when you've spotted some wildlife you want a closer look at. Or why not stay on board and enjoy the views around the glorious gardens?
Alice's Day
Celebrate another Oxfordshire icon in July with a tribute to Lewis Carroll's most famous literary creation. This frabjous celebration is happening all over Oxford, so follow the white rabbit into the city and discover a wide range of family activities, fact-filled trails and film screenings.
Take up a chess challenge at Oxford Castle and Prison or visit Alice's Shop to pick up some souvenirs and enjoy short talks about the stories of Wonderland. The Red Queen Trail starts and ends at the Story Museum, where there's a whole day of activities planned, including crafting, party games, story-time sessions and much more.
Wilderness Festival
Cap off your summertime adventures with the hottest ticket in town, hosted at one of the Cotswolds' most beautiful destinations. Cornbury Park nature reserve provides the backdrop for a weekend of live music, dining experiences and some seriously stunning scenery to explore.
With previous headliners including Underworld, Jamie xx and Rudimental, festivalgoers are guaranteed a great weekend of entertainment. There's also a packed programme of arts and performances, talks and debates, as well as a wellness area in the luxe lakeside spa.
And where better to chill out between acts than spending time in the family field, going horse riding or getting lost amid the sights and sounds of the forest?
Find more great things to do in Oxford and the surrounding areas when you hire a car with Hertz online today.