Whether the sun is shining, or the sky is pouring, there are some incredible road trips in Europe to be had. From the romance of Italy, the rolling hills of England or the fairy-tale whimsicalness of Germany, it's time to rent an electric vehicle and embark on road trip.
We're going to reveal some of the best road trips you can embark on in an electric vehicle (EV) and cover everything you need to know from the best sights, where to charge and so much more.
It's time to start your batteries.
Road trips in the UK
Jurassic Coast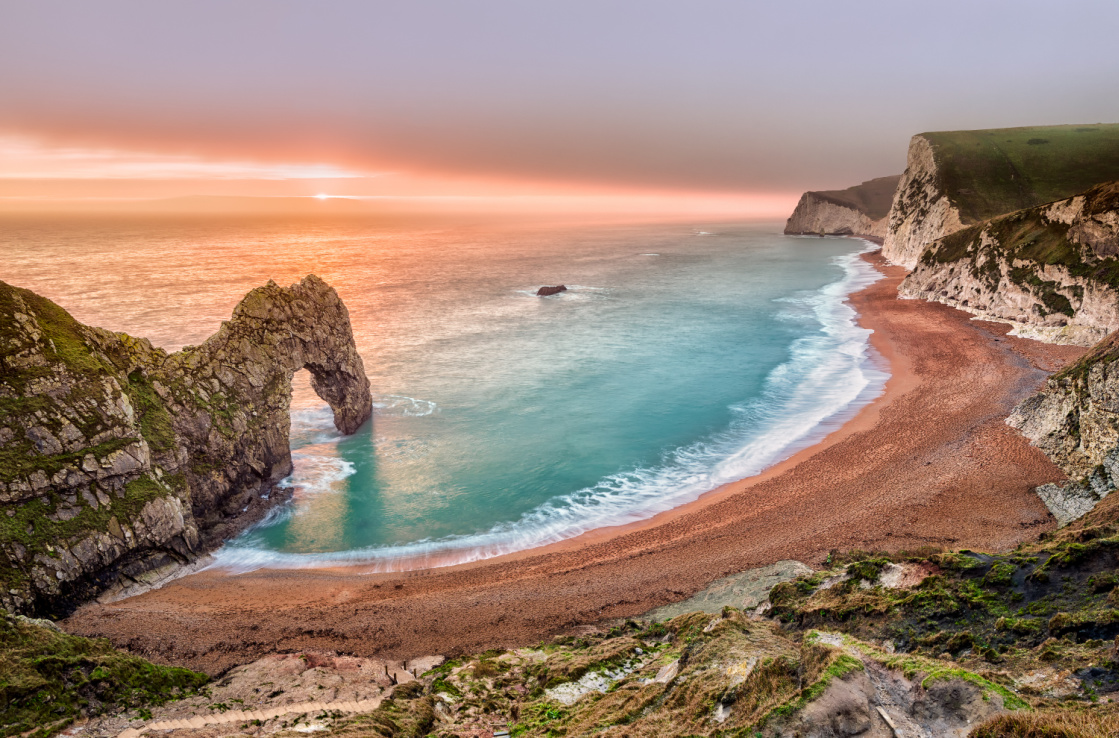 Love the smell of fresh sea air? Embark on the Jurassic Coast road trip. Covering 95 miles, the route starts in East Devon and ends in Dorset. Famous for its fossils, many locations contain rocks from the Triassic, Jurassic and Cretaceous periods. It's England's only natural World Heritage Site, inscribed by UNESCO in 2001. You'll discover lots of beaches to relax on, coves to explore, landmarks to visit and views to admire.
This trip features golden sandy beaches, water sport activities, the South West Coast path hiking route (the UK's longest National Trail stretching an astounding 630 miles), and so much more.
The most famous stop on the Jurassic Coast is Durdle Door. One of the most photographed landmarks in Dorset, the famous arch was formed 10,000 years ago when the sea cut through the Portland limestone. Other highlights include the southernmost tip of Dorset, known as Portland Bill. For a more modern attraction, visit West Bay, the location of popular ITV crime drama Broadchurch.
Where can I charge? There are 21 EV chargers on this route, including at Old Harry Rocks, West Bay and Dorchester.
What can I see? Durdle Door, Portland Bill, West Bay
Where can I stop? Exmouth -Old Harry Rocks - West Bay – Durdle Door - Swanage
English Heritage Tour – Yorkshire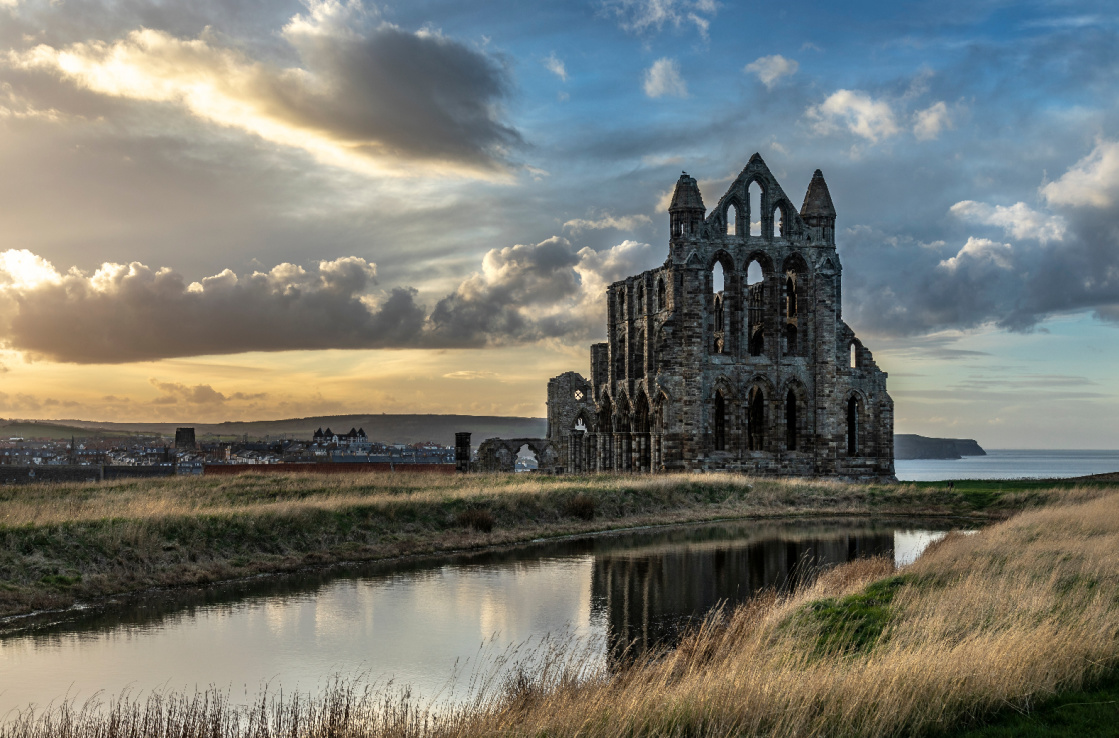 Fancy exploring England's largest county? Spanning 3,669,510 acres, Yorkshire is filled with rolling hills, areas of natural beauty, charming towns and villages, and so much more. Visit eight English Heritage sites across Yorkshire on this astounding road trip that is steeped in history.
Whether you love sightseeing, shopping or hiking, Yorkshire offers it all. Visit the historic walled city of York, where your electric vehicle will fit right in thanks to the local council's clean air initiative which covers public transport and EV charging points in an attempt to reduce air pollution. As you head east, marvel at gothic ruins by the sea at Whitby Abbey and explore one of the UK's most beautiful and scenic national parks – the Yorkshire Moors. Marvel at English Heritage's many priories and castles and discover why Yorkshire is known as 'God's own country'.
Where can I charge? There are 19 EV chargers on this route, including near York Cold War Bunker, Mount Grace Priory and Pickering Castle.
What can I see? York, North Yorkshire Moors, Whitby Abbey
Where can I stop? Byland Abbey –Mount Grace Priory, House and Gardens – Scarborough Castle – Pickering Castle
Road trips in Germany
Romantic Road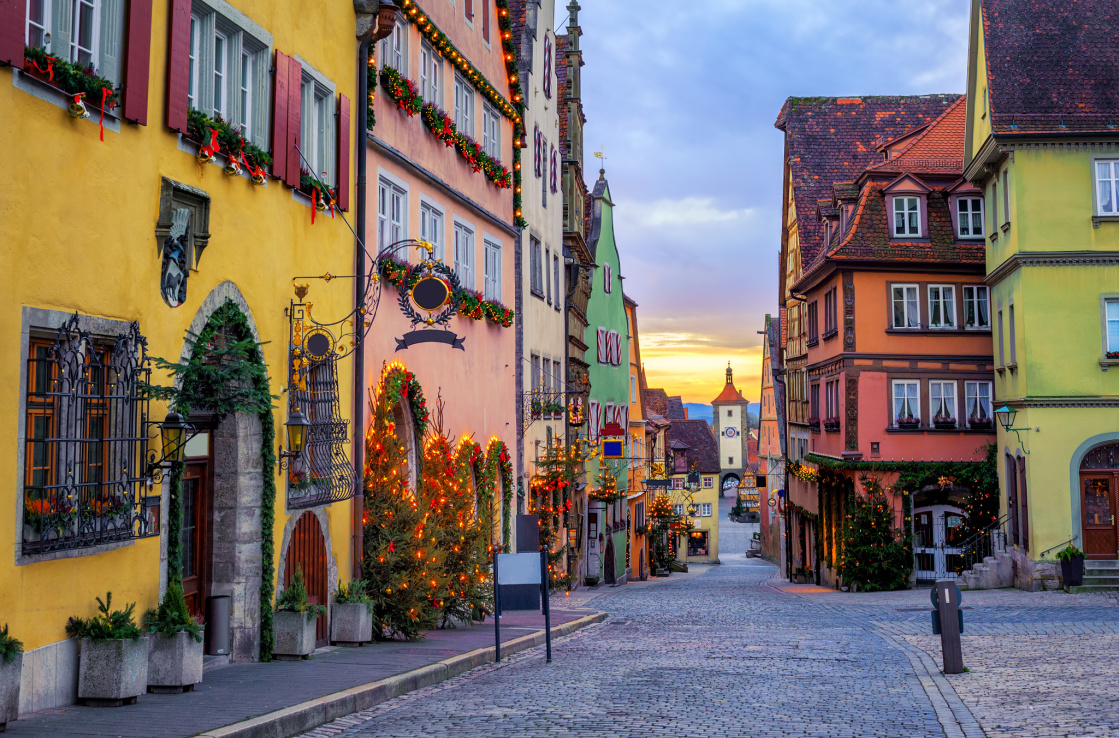 Spanning southern provinces of Bavaria and Baden-Wurttemberg, travel from Würzburg to Füssen on this incredible route. On the way you'll visit historic cities with awe-inspiring medieval walled towns like Rothenburg ob der Tauber, castles including at Harburg and the incredible Alps that dominate the skyline. Start at the magnificent Würzburg Residence palace to set the scene for Germany at its best.
There are also lots of walking trails for you to tackle and vineyards to enjoy and passengers on your journey can sample some of Germany's famous red wine along the way.
Where can I charge? There are more than 60 EV chargers on this route, including Würzburg, Creglingen and Füssen.
What can I see? Würzburg Residence, Rothenburg ob der Tauber, Harburg Castle
Where can I stop? Würzburg –Bad Mergentheim–Rothenburg ob der Tauber – Harburg
Black Forest High Road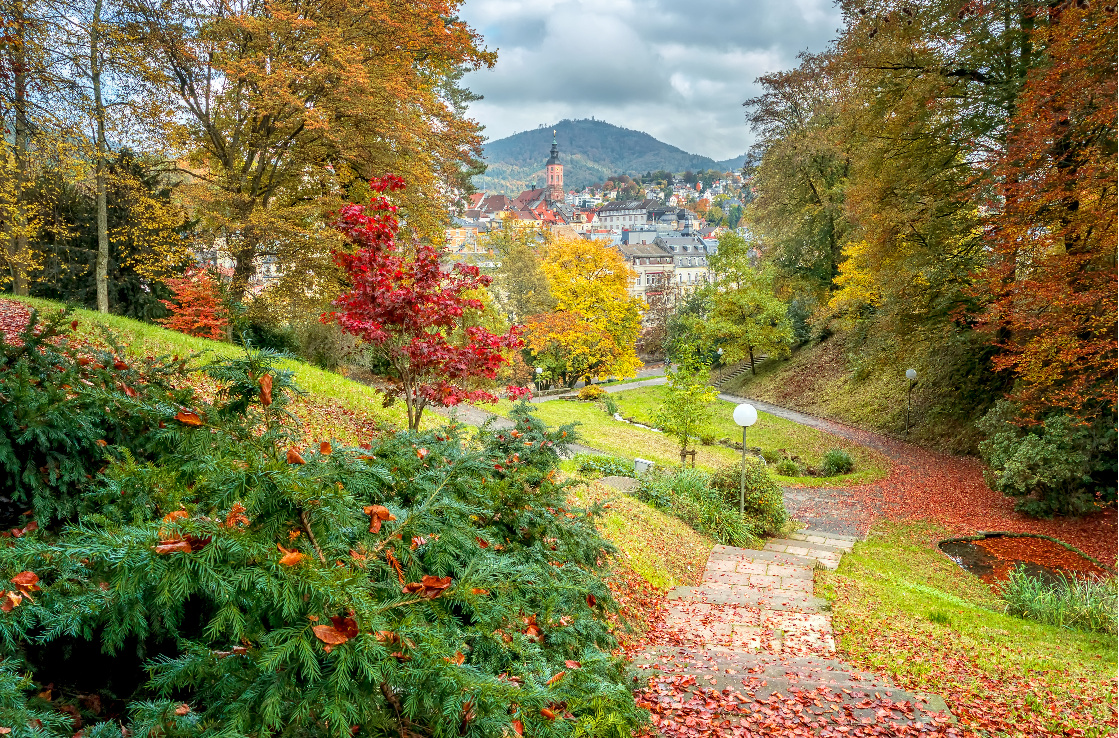 When in Germany, don't miss taking on the Black Forest High Road (Schwarzwaldhochstraße). The 60km route is over 80-years old and boasts the most stunning views, including glacial lakes, toytown-like villages, valleys and forests.
While you'll see incredible sights all-year round, it's especially picturesque in autumn when the Black Forest's canopy turns an amazing shade of orange.
Enjoy a relaxing retreat in one of the world's best-known spa towns Baden-Baden (Baden in English translates to bathe!). The route runs along the B500, from Baden-Baden to Freudenstadt, and there is plenty of parking along the way if you fancy having a mid-journey walk.
The Black Forest was the inspiration for many Brothers' Grimm fairy tales, and there are many local myths and legends encompassing the area (you can explore more of this on the fairy-tale tour), including the mystical water sprites of Mummelsee. Try and stop off at Harburg Castle too, it's one of the oldest in southern Germany.
Where can I charge? There are 13 EV chargers on this route between Baden-Baden and Freudenstadt.
What can I see? Baden-Baden, Mummelsee, Harburg Castle
Where can I stop? Baden-Baden –Bühlerhöhe Castle –Ottenhöfen – Freudenstadt
Fairy Tale Road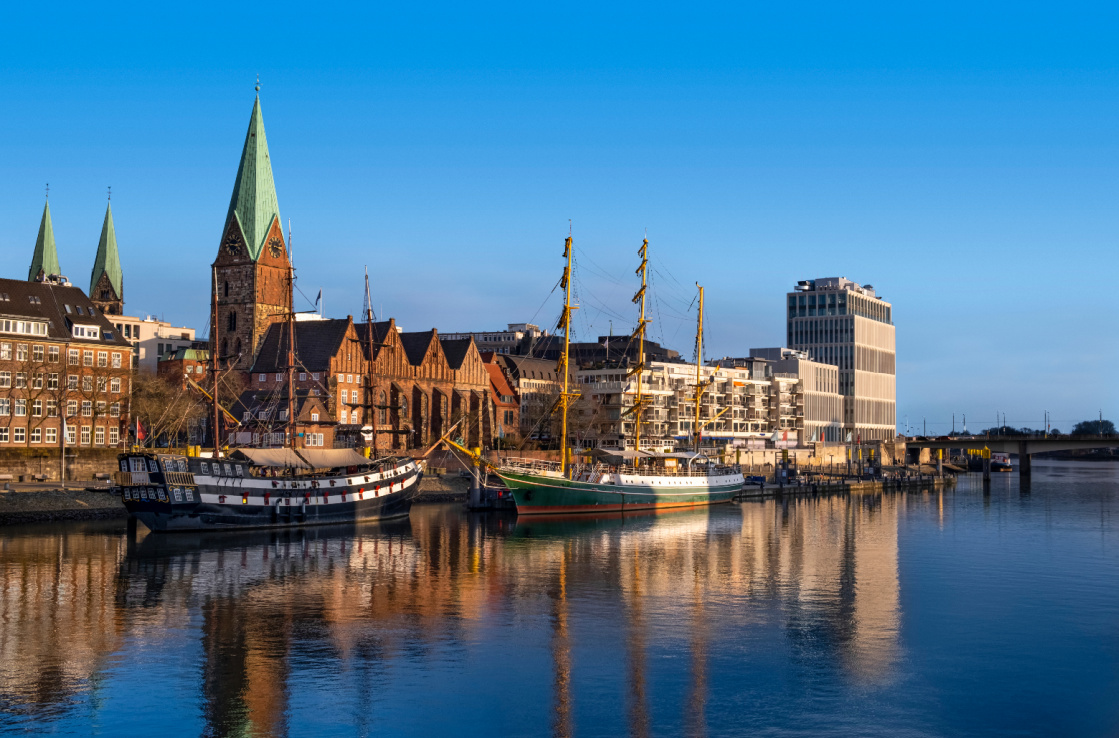 Follow the 600km (372 miles) route from Hanau to Bremen, and soak up the part of the world where fairy-tale magic is still celebrated. Follow in the footsteps of the Brothers Grimm, whose fairy-tale stories have been told around the globe for decades (albeit not exactly in the same way).
With stunning scenery through each passing town, you can expect to see dramatic castles, areas of natural beauty, UNESCO heritage sites (Kellerwald-Edersee Nature Park is stunning), medieval towns plucked straight from a story book, museums and so much more.
Start in the Grimm Brothers' birthplace of Hanau and travel to Kassel. Be sure to visit Grimm World Kassel to see the original Children's and Household Tales – now known as Grimm's Fairy Tales. And for more fairy tale adventures, the 14th-century Sababurg Castle is said to be the home of Sleeping Beauty.
Where can I charge? There are more than 90 EV chargers along the Fairy Tale Road, including points at Hanau, Kassel and Bremen.
What can I see? Grimm World Kassel, Sababurg Castle, Kellerwald-Edersee Nature Park
Where can I stop? Hanau –Kassel –Furstenberg – Bremen
Road trips in Switzerland
The Grand Tour of Switzerland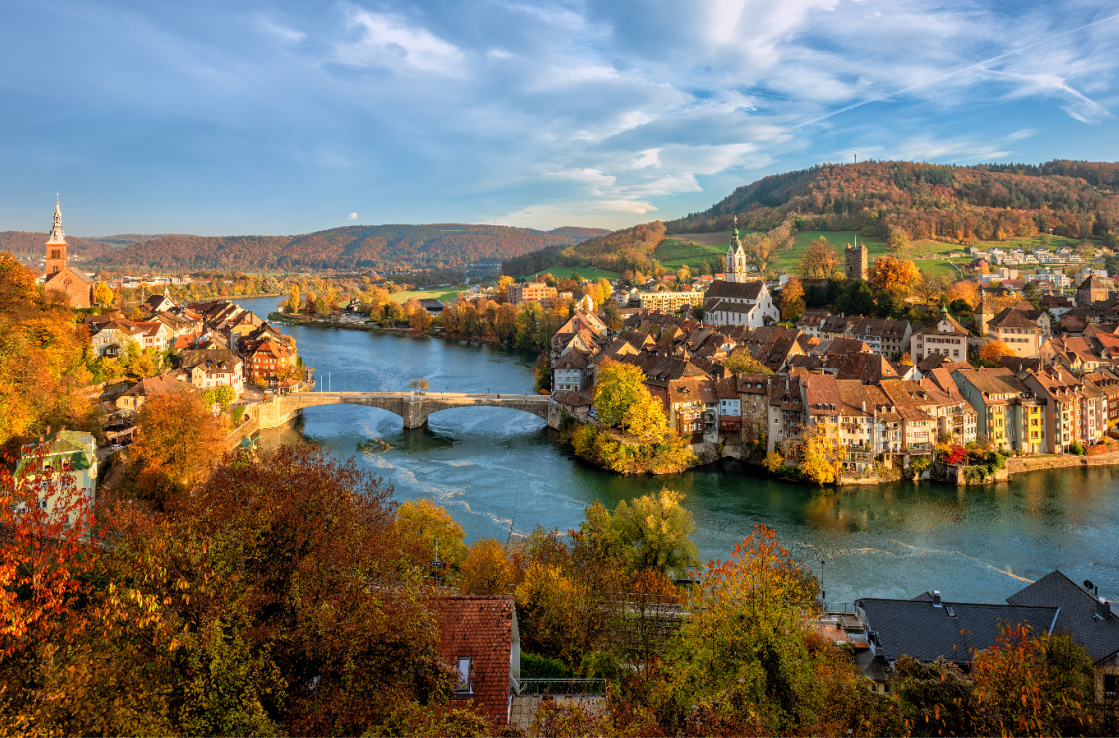 A sight around every corner is awaiting on this road trip. Europe is packed with EV charging points and this journey in Switzerland is hailed as the "world's first road trip for electric vehicles".
Travel 1,600km (994 miles),see 22 glistening lakes, buzzing cities, five impressive alpine passes, amazing cities like Geneva, 12 UNESCO World Heritage Sites and so much more including the Matterhorn in Zermatt (the peak on the Toblerone package!) and the sixth-century Abbey of Saint Maurice.
You can complete the whole route, or take shorter routes: Basel to Neuchatel, Neuchatel to Bern, Bern to Zurich, Zurich to Appenzell. There is a dense network of charging stations which ensures easy driving.
Where can I charge? There are more than 300 EV chargers on the Grand Tour, including plenty of points at Basel, Zurich and Zermatt.
What can I see? The Matterhorn, Geneva, Abbey of Saint Maurice
Where can I stop? Basel –Baden – Zurich - Appenzell
Bern To Lucerne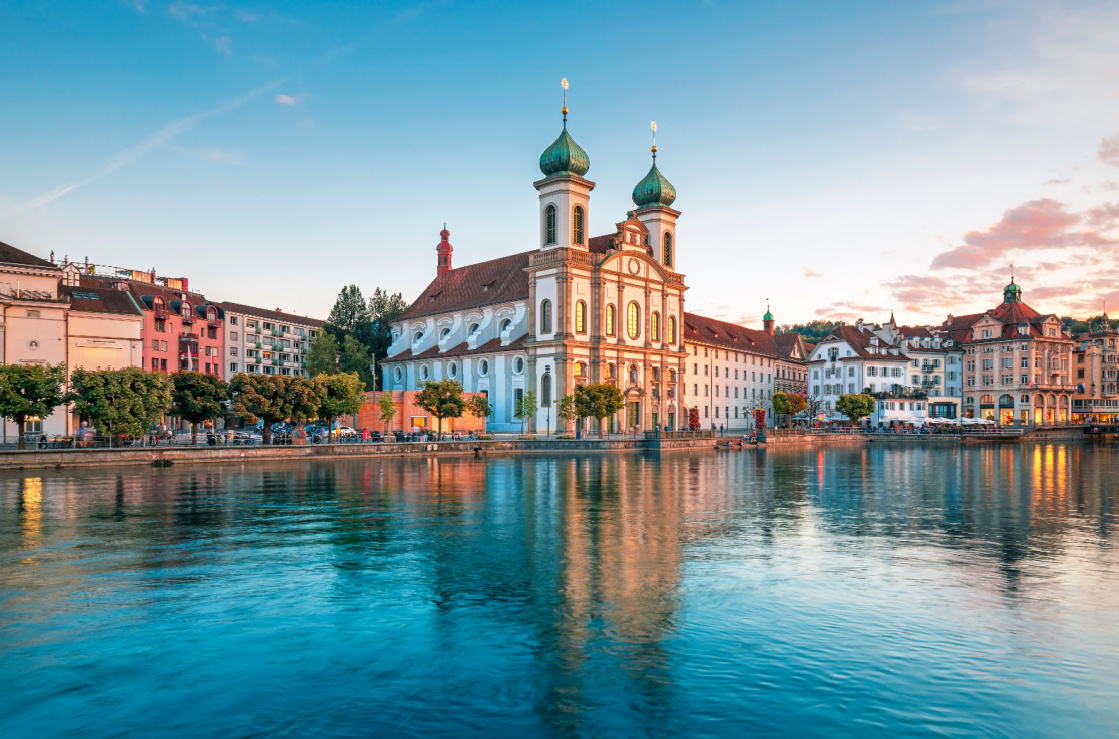 You can't visit Switzerland and not pay a visit to the capital. Bern is a traditional European old town with beautiful architecture. In fact, recognised as a UNESCO World Heritage Site. Bern is known as the city of fountains, so it should come as no surprise that there are dozens scattered about.
On the other side, a must-see is Lucerne, famous for its Chapel Bridge, a 14th century bridge connecting the city. Combining both Bern and Lucerne in this 110km (68 mile) road trip means that you also benefit from seeing some beautiful scenery – from mountains including Bern's Gurten to lakes.
If you travel via the toll road, Route 10 (85km/53 miles), you can see some incredible sights along the way including the protected mountain area, UNESCO Biosphäre Entlebuch.
Where can I charge? There are more than 100 EV chargers between Bern and Lucerne.
What can I see? Bern's Old Town, the Gurten, Chapel Bridge
Where can I stop? Bern –Route 10–Lucerne
Road trips in Spain
Catalonia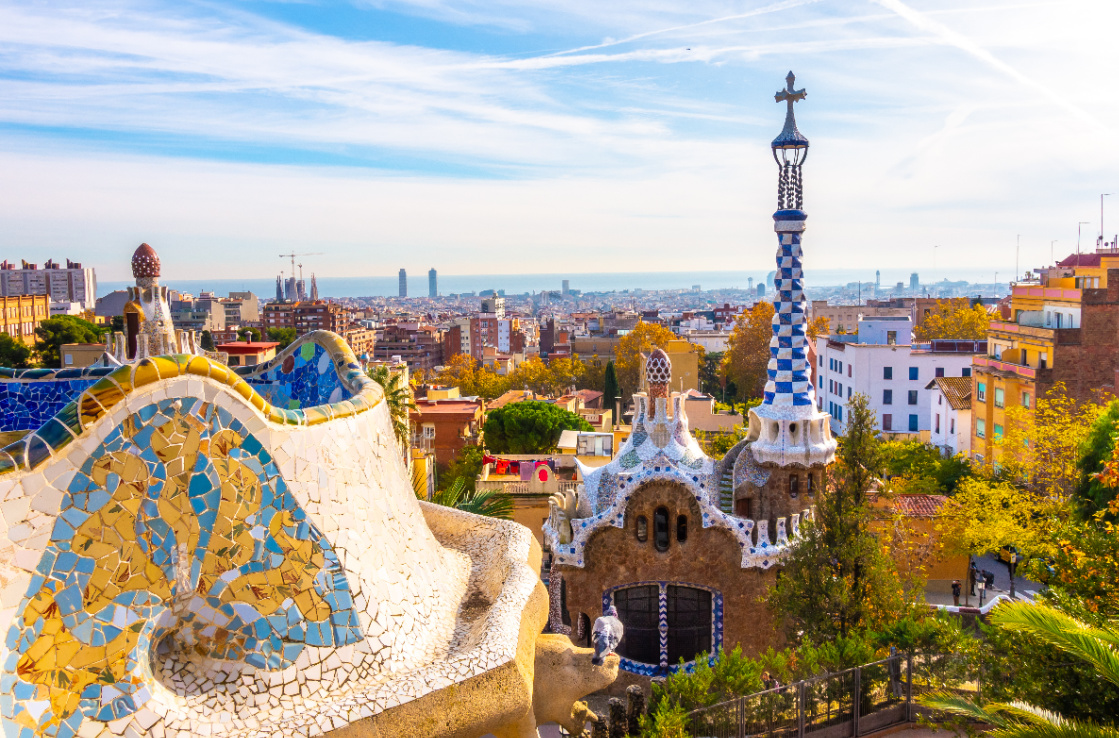 Starting/ending in Barcelona, see the awe-inspiring La Sagrada Família church and admire the incredible views from Park Güell before hitting the road. This route takes you from one of the world's most recognisable cities to some incredible sights and attractions for you to enjoy – you're sure to experience some hidden gems.
Girona is the ideal stop for any Game of Thrones fans, the Costa Brava offers the ideal alternative to Barcelona's busy centre, explore Figueres – the birthplace of Salvador Dali and Cadaqués is a quaint fishing town which allows you escape the city life.
Where can I charge? There are 64 EV chargers on this route.
What can I see? La Sagrada Família, the Costa Brava, Figueres
Where can I stop? Barcelona –Girona–Figueres - Cadaques
Andalucia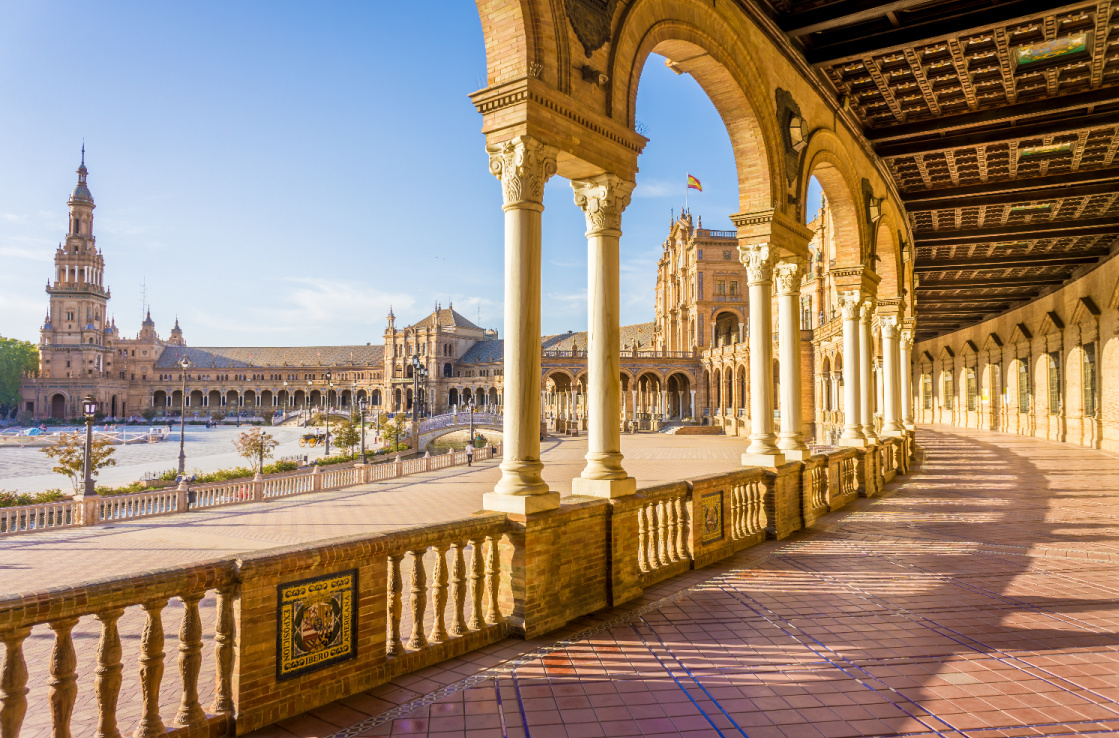 With its golden sandy beaches, fortresses and palaces, there's no better place to start/end a road trip than Málaga. This road trip takes you through Spain's southernmost autonomous region, experiencing Spain at its most authentic while seeing the mix of cultures that resulted from the Moorish occupation.
Stop in the largest city in southern Spain, Sevilla – said to have been built by Hercules himself, explore the charming city of Córdoba with its cultural and historic sights and pay a visit one of Spain's most popular tourist destinations of Granada, located at the foot of the Sierra Nevada.
Where can I charge? There are 109 EV chargers on the Andalucian route.
What can I see? Málaga, Sevilla, Sierra Nevada
Where can I stop? Málaga –Sevilla–Córdoba - Granada
Valencia and the Costa Blanca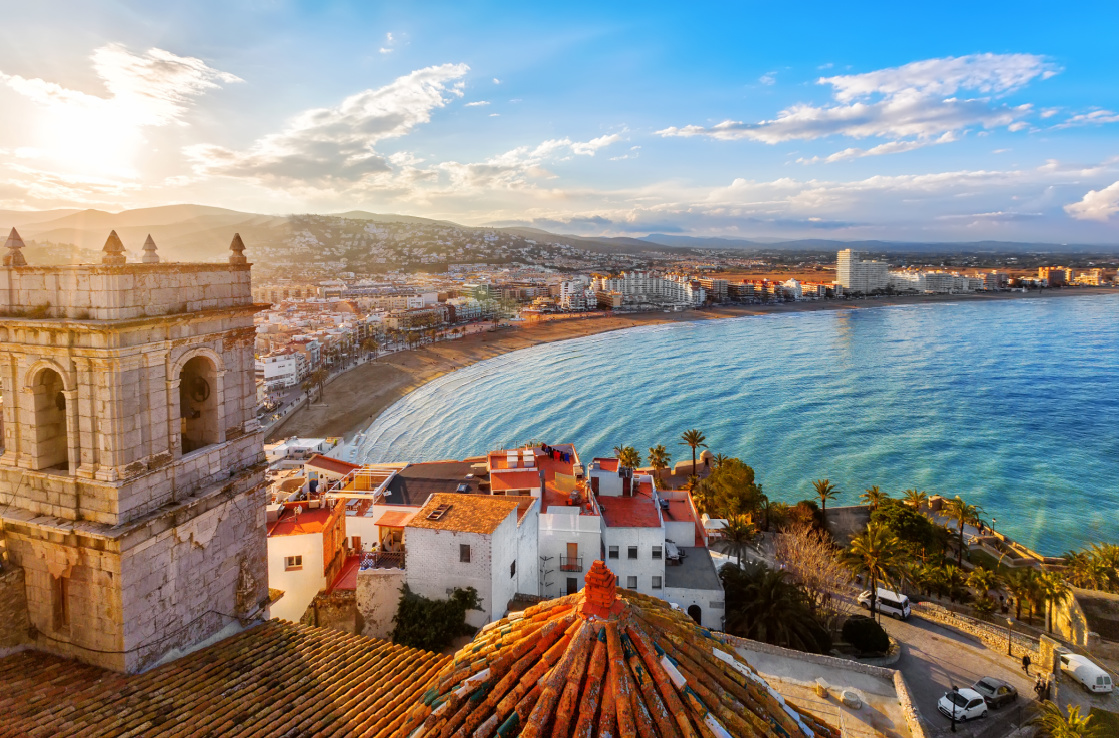 Starting/ending in Valencia is a bright and bustling city that shouldn't be overlooked. With a rich history spanning 2,000-years, see the UNESCO-listed Lonja de la Seda and Mercado Central you'll enjoy seeing the incredible sights of the city before embarking on this road trip which takes you through some of the best places to visit on Spain's east coast.
Explore Alicante's old town Barrio de la Santa Cruz, the sandy beaches of Dénia – a town perfectly placed at the foot of a hill crowned with a castle. While Elche is beautiful to visit all year round, time it perfectly to see the annual sacred musical drama Mystery Play of Elche.
Where can I charge? There are 103 EV chargers on this route.
What can I see? Lonja de la Seda, Barrio de la Santa Cruz, Dénia
Where can I stop? Valenica –Dénia –Alicante - Elche
Road trips in France
Côte d'Azur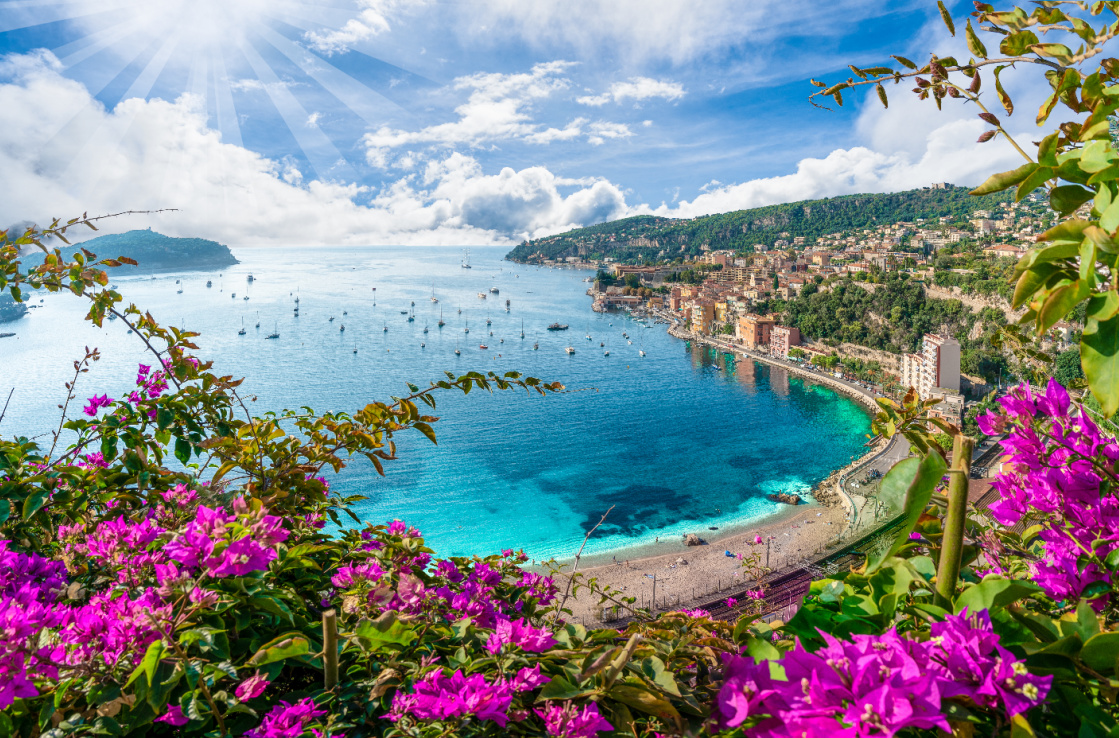 A road trip allowing you to live the high life on the French Riviera as you travel from Cannes to Monaco, enjoying the most glamourous section of France's coastline. Opulence is in abundance along the Côte d'Azur. Shop till you drop along La Croisette in Cannes and then have a very different adventure following Picasso's Trail in Antibes.
Culture vultures will enjoy perusing Nice's Musée Marc Chagall, dedicated to the modernist artist, and then it's on to Monaco, where you can wind up on a memorable road trip with a tour of the Palais du Prince – if the owner isn't in.
Where can I charge? There are 138 EV chargers on this route.
What can I see? La Croisette, Musée Marc Chagall, Palais du Prince
Where can I stop? Cannes –Antibes –Nice –Monaco
French Alps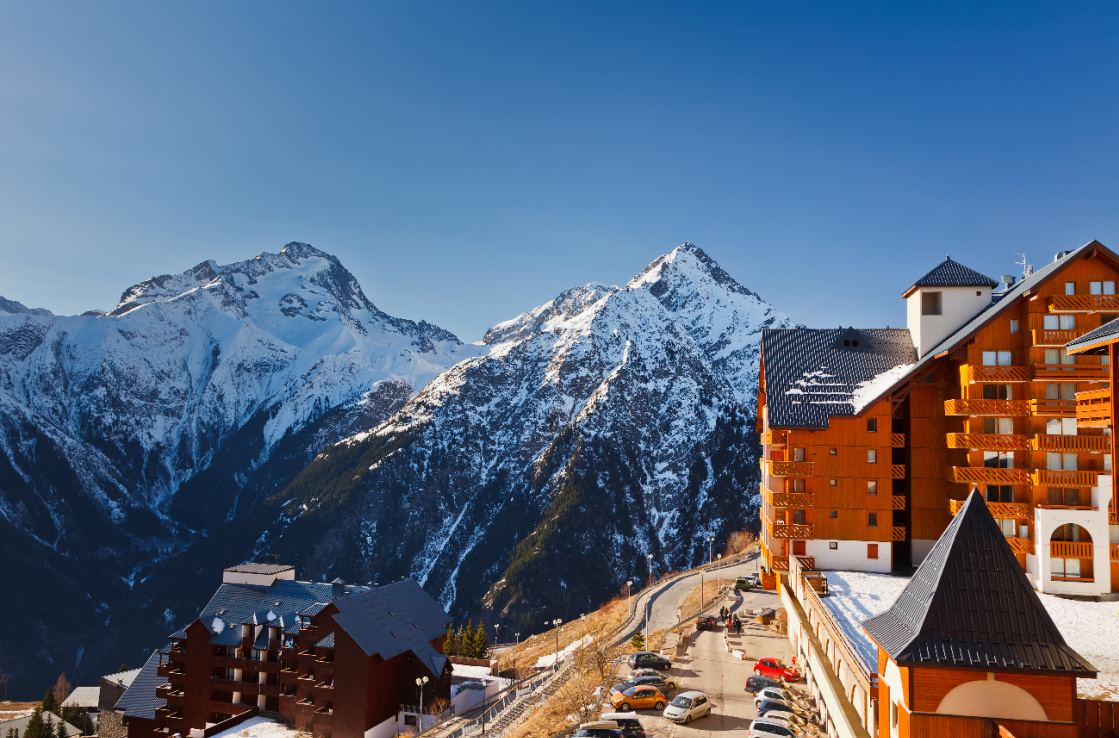 Starting/finishing in Lyon, visitors can enjoy the history and gastronomy that the city is renowned for before driving through the Alps to enjoy France's spectacular mountains. Witness history at Lyon's Musée des Beaux Arts, with a stunning array of paintings and sculptures, and then set off for a spectacular snowy adventure.
Explore the picture-perfect delights of Annecy, particularly the clear waters of its river. Then, make sure you join the throng of tourists at the fortress of La Bastille at Grenoble. Enjoy a break and a bite to eat at Place Jean-Marcellin before returning to Lyon. Unmissable.
Where can I charge? There are 122 EV chargers along the Alps.
What can I see? Musée des Beaux Arts, Lake Annecy, La Bastille
Where can I stop? Lyon –Annecy –Grenoble –Gap
Italy
Emilia Romagna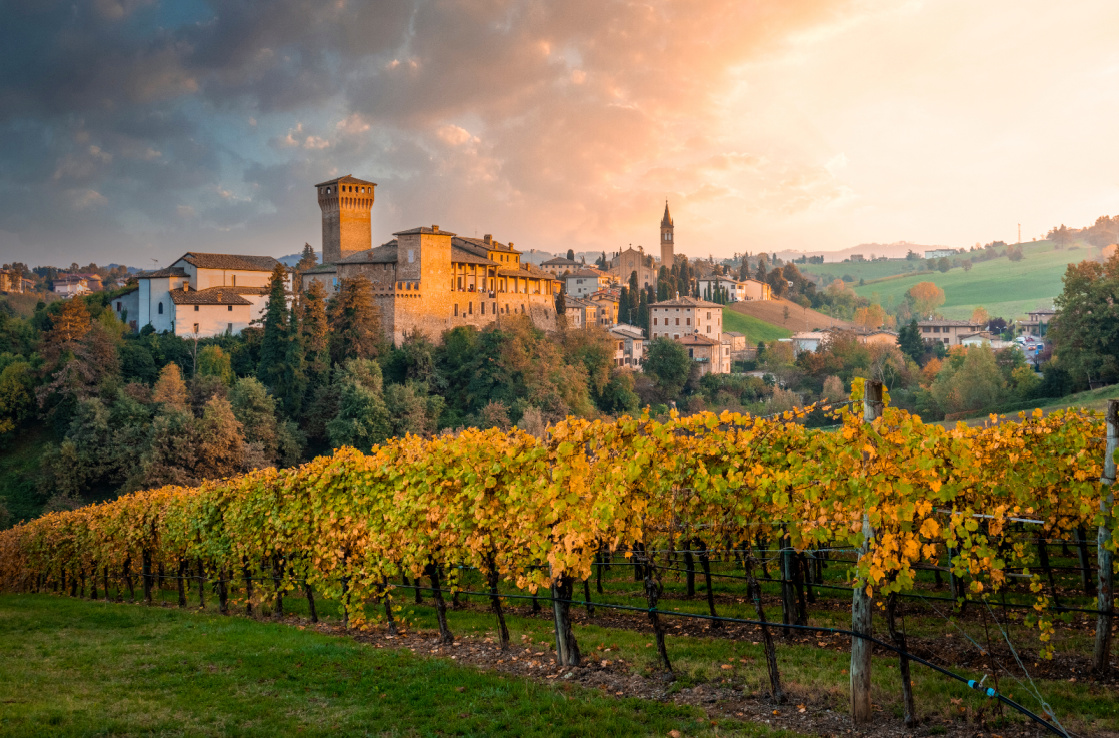 Essentially a pilgrimage for any foodie, this trip starts and ends in Bologna, and explores the region that is home to many of Italy's most famous and recognisable gastronomic exports. The markets and food shops of Bologna are a feast for the senses, and when you're full, work it off by climbing Asinelli Tower and admire the terracotta-tiled roofs of the city.
Parma is an essential stop to sample parmesan cheese and ham. It's not all about food, though. Be sure to stop off at Carpi and enjoy the historic Piazza dei Martiri, or the 14th-century Cathedral of Modena, before heading back to Bologna.
Where can I charge? There are 334 EV chargers along this route.
What can I see? Asinelli Tower, Piazza dei Martiri, Modena Cathedral
Where can I stop? Bologna –Carpi –Parma–Reggio Emilia –Modena
Northern Italy and the Lakes
Starting off by visiting two of Italy's most famous cities, this road trip then takes you to some of northern Italy's stunning lakes, offering the perfect balance of culture and relaxation.
There's a whole host of fascinating monuments to discover around Turin's Piazza Castello square, making it very Insta-worthy indeed. Similarly, admire the 14th-century Milan Cathedral, once beloved of Napoleon.
Once you've been through Monza, home of F1 racing, it's time to take a pause and take in the magic of Lake Como in the Lombardy region, and the lesser-known Lake Iseo near Bergamo.
Where can I charge? There are 596 EV chargers around northern Italy and the lakes.
What can I see? Piazza Castello, Milan Cathedral, Lake Como
Where can I stop? Turin –Milan –Monza–Como
Rome and the Amalfi Coast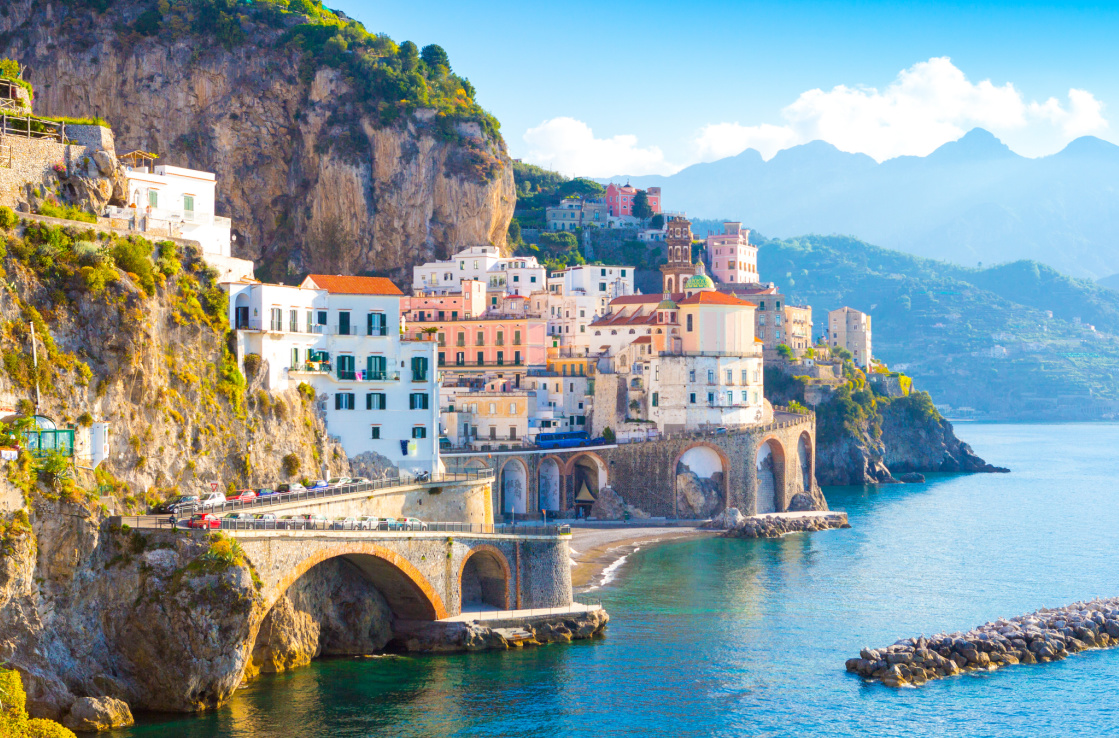 Beginning with exploring Rome with all of the history and culture that it has to offer, this road trip then travels southbound on along the Amalfi coast, with stops for pizza in Naples and history in Pompei.
Where do you start in Rome? The Colosseum is still inspiring to this day. It's a fair drive then to Naples and Pompei, with tons of history to enjoy. Salerno is a great place to reflect on an unforgettable journey, particularly if you visit Castello di Arechi.
Where can I charge? There are 469 EV chargers around Rome and the Amalfi Coast.
What can I see? Colosseum, Mount Vesuvius, Castello di Arechi
Where can I stop? Rome –Naples –Pompei–Salerno
Road trips in Belgium, Luxembourg and the Netherlands
Tour of the Netherlands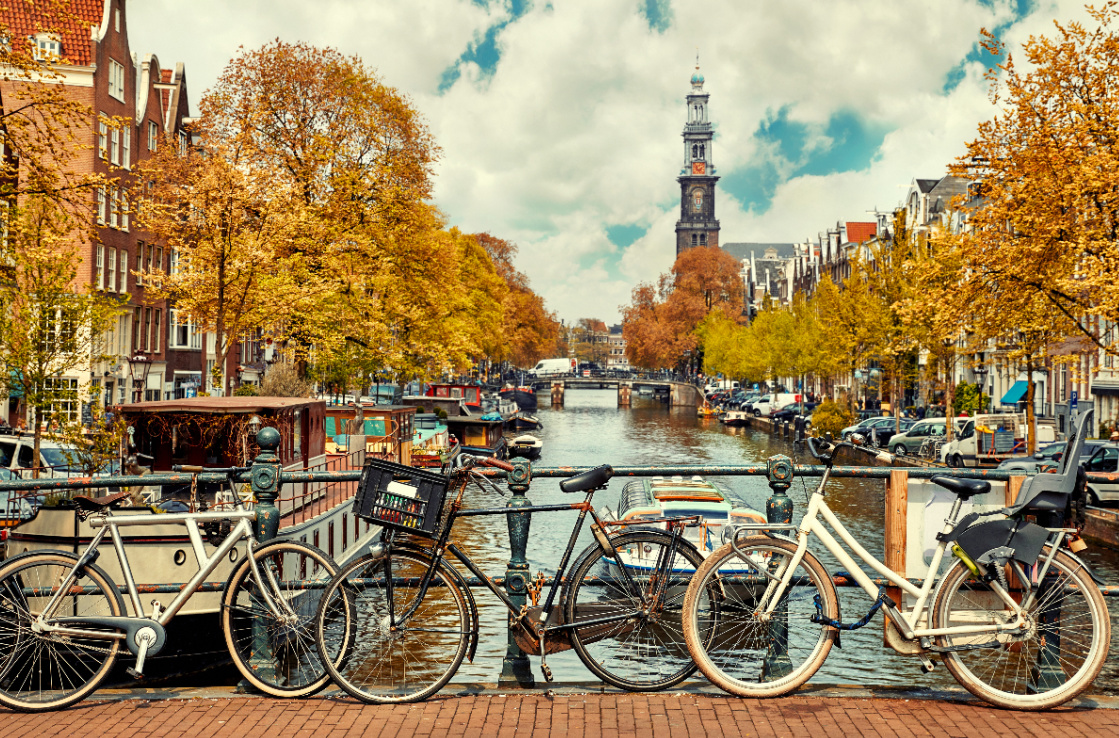 Starting and finishing in the capital of Amsterdam, after you have explored the canals and cafes of the Netherland's most populous city, head south towards the port city of Rotterdam via The Hague. Highlights of this stint are Ridderzaal, the Hall of Knights in The Hague, as well as the Kinderdijk Windmills and the Oude Haven (Old Harbour) in Rotterdam.
The road trip then continues southwards to admire Zeeland's Dikes, which have been described as one of the seven wonders of the modern world, before heading inland to Eindhoven. With a variety of parks and museums, this is the perfect place to unwind and learn more about the rich history of the Netherlands. On the return leg to Amsterdam, the final stopping point is Utrecht, with the charming city being home to the incredible De Haar Castle and making the perfect stop before finishing your journey back where it began.
Where can I charge? There are 2,559 EV Chargers on this route
What can I see? Rijksmuseum, Ridderzaal, De Haar Castle
Where can I stop? Amsterdam –Rotterdam –Eindhoven –Utrecht
Chocolate and Castles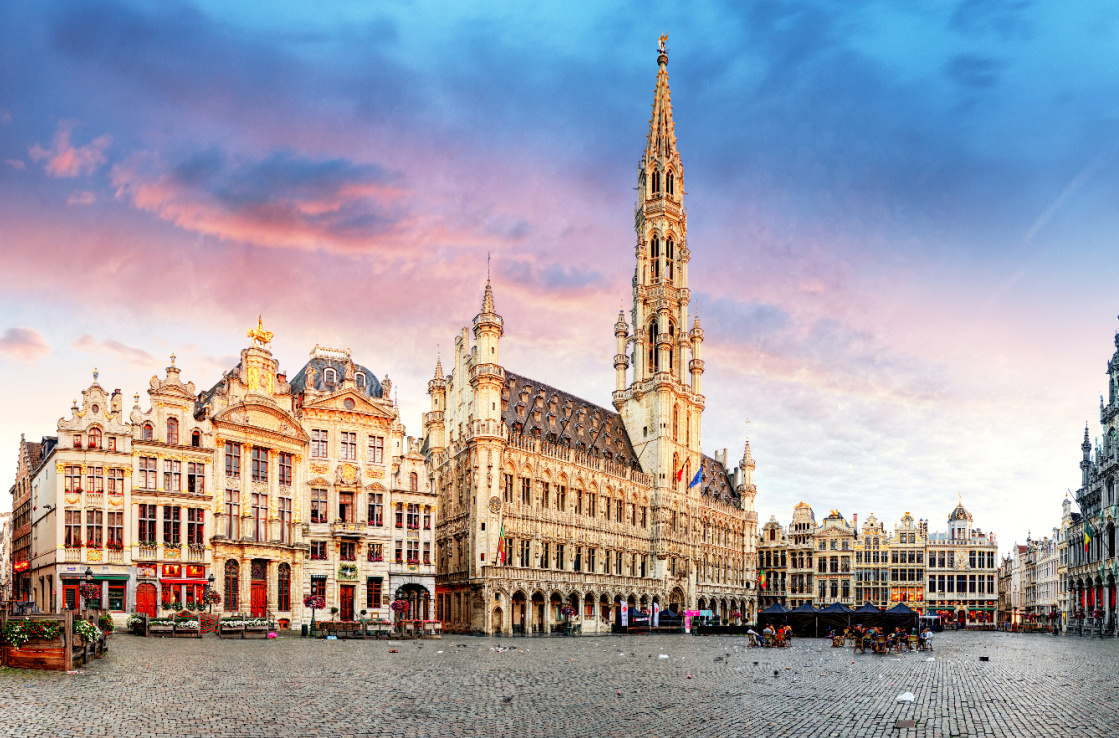 Starting in Ghent's famous centre, this route takes you through Belgium's historic cities, allowing you plenty of opportunities to stop and admire the culture or simply indulge in the world-famous chocolate that is crafted in the country.
After leaving Belgium, Luxembourg is the perfect place to continue your journey. Often overlooked in favour of its larger neighbours, this surprisingly diverse country is full of beautiful landscapes and picturesque castles. The UNESCO World Heritage Old Quarter of Luxembourg City is the perfect end point for your road trip as you wander through the city's ancient fortifications.
Where can I charge? There are 652 EV Chargers along this route
What can I see? Graslei and Korenlei, Atomium, Luxembourg City Old Town
Where can I stop? Ghent –Brussels –Liège –Luxembourg City
*Information about charging points correct at time of publishing