Make the most of your electric car's range and plan your trip without worrying about running out of power.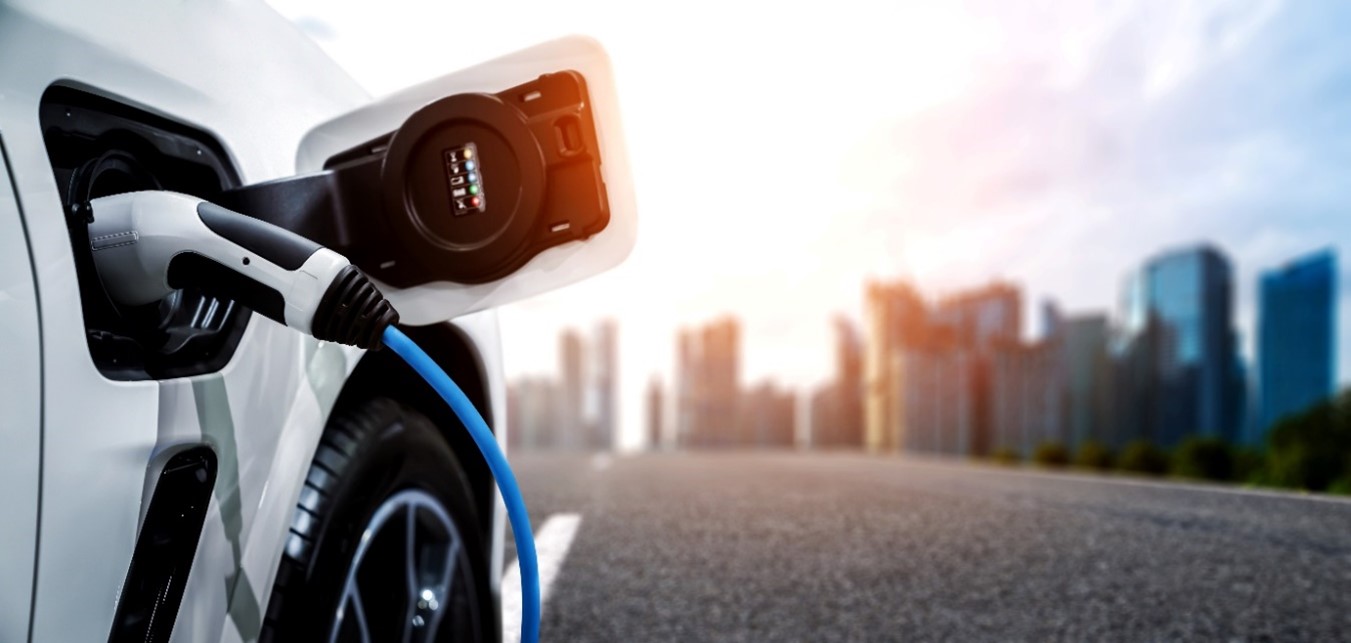 Ready to hire an electric car, but worried about whether it will have enough juice for your journey? Even if you're sold on the idea of driving an electric vehicle (EV), you might be worried about how long its battery will last, as well as where to charge electric cars when you're travelling in a new area.
But if you're keen to explore the many benefits of driving an electric car – low emissions, a quieter ride and lower running costs among them – don't let range anxiety stop you from giving it a go. With improving technology and a growing number of charging stations, you can leave your worries about charging an electric car behind and enjoy the ride.
What is range anxiety?
Range anxiety refers to a driver's fear that their vehicle will run out of battery before they reach the intended destination. If you're considering hiring an EV for the first time, you might be wondering how long electric car batteries last and how far they can drive on one charge.
This concern is understandable – no one wants to be stranded with a flat battery. However, with a bit of planning and know-how, you can leave range anxiety behind you.
How far can electric cars go?
Over the years, the range of electric cars has improved dramatically. In the late 1990s, EVs could drive 60-80 miles, but improvements in battery technology have pushed this beyond 200 miles on average. When you hire an EV from Hertz, you'll certainly have no trouble, with a range of up to 236 miles for a Tesla Model 3, 345 miles for a Tesla Model Y and 336 miles for a Polestar 2.
So, whilst you can't drive from dawn till dusk, EVs are great for day-to-day driving and multi-stop road trips. Electric cars also offer better efficiency in urban surroundings, thanks to regenerative braking: the ability to build up power reserves when stopping repeatedly.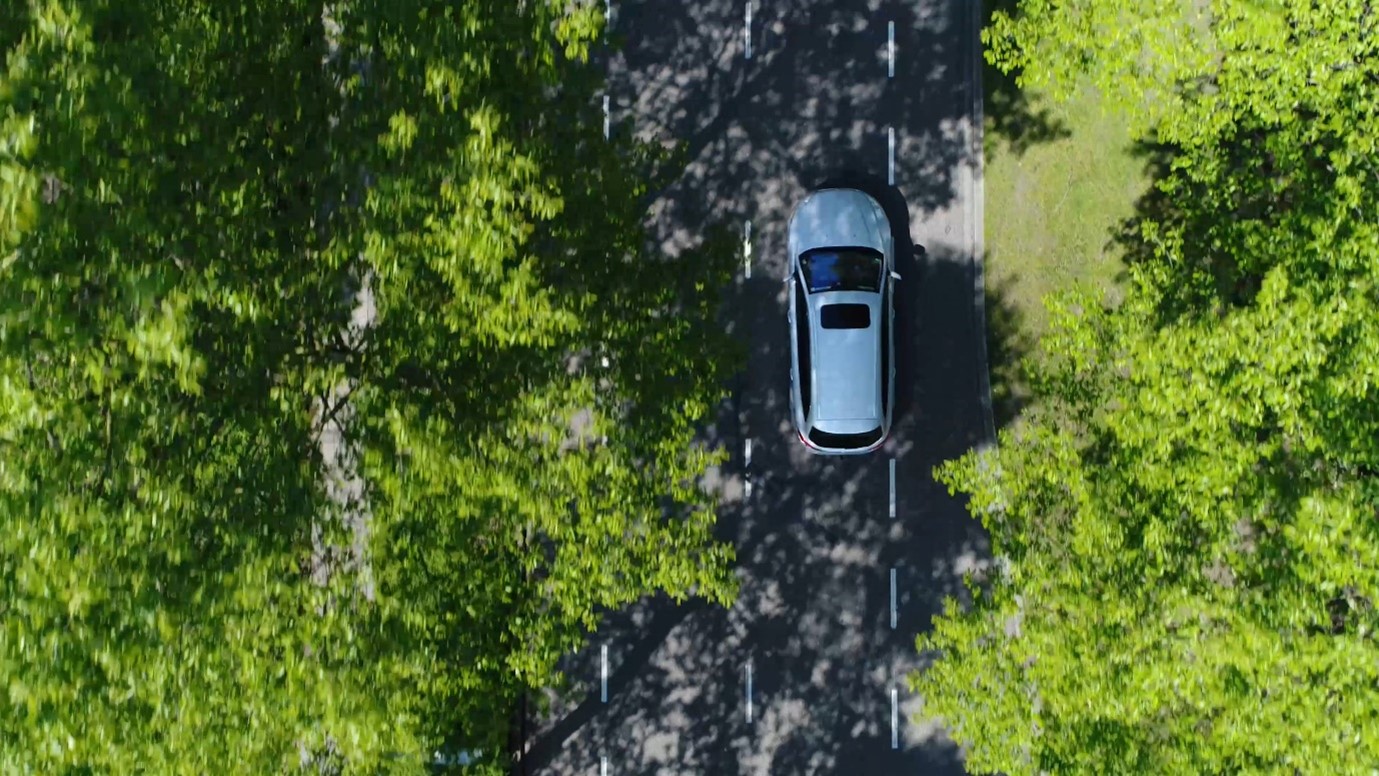 Charging stations for electric cars
Charging an electric car is easier than you might think – you probably drive past public charging stations every day at petrol stations, hotels, shops and public car parks, as well as official charging stations. If you're worried about finding somewhere to recharge, plan your journey before you travel so you know where to charge your electric car.
If you plan to charge an electric car at home, it's best to have an EV charging unit installed for safety and speed. Plugging your EV into a standard three-pin plug socket with an adaptor can take more than 24 hours to charge. So, if you're hiring an EV and staying with friends and relatives who only drive petrol or diesel cars, you may want to stick to public charging points rather than relying on their domestic sockets at home.
How many EV charging stations are there in the UK?
There are more than 22,300 EV charging locations available to the public across the UK, with around 37,800 charging points in total. The number of charging points is increasing each year, so finding somewhere to charge your electric car shouldn't be too hard.
Greater London has the most EV charging points in the UK with approximately 11,600, followed by the South East and Scotland. In fact, Scotland currently has the highest ratio of EV charging devices, with 47 per 100,000 of the population – followed by England with 36, Wales with 29 and Northern Ireland with 17.
Hertz has car rental locations all over the UK from London to Inverness, and we have a wide network of more than 300,000 Shell Recharge points across Europe. You'll also be able to charge your Tesla hire car at more than 10,000 Tesla Supercharger stations.
For more information about local availability, just ask our friendly team when you pick up your EV hire car or download the Shell Recharge app. That way, you can be sure you're never far from a charging station before you head off in your new EV rental.
What's the quickest way to charge my EV?
The quickest way to charge your EV is with a rapid charger, which can recharge an electric car up to 80% in as little as half an hour. Rapid charge points can be more expensive for the convenience of a super speedy charge. If you're hiring a Tesla, you can use Tesla Superchargers to add up to 172 miles of range in just 15 minutes.
Where can I charge an electric car for free?
Charging an EV is a cost-effective alternative to using fuel – particularly with recent increases in fuel prices – but it's also possible to find some places where you can charge your electric car for free if you need an emergency top-up. As of November 2022, roughly 11% of electric car charging points are free in the UK.
You can typically find free EV charging points in attraction car parks, dealerships, hotels, and shopping centre car parks.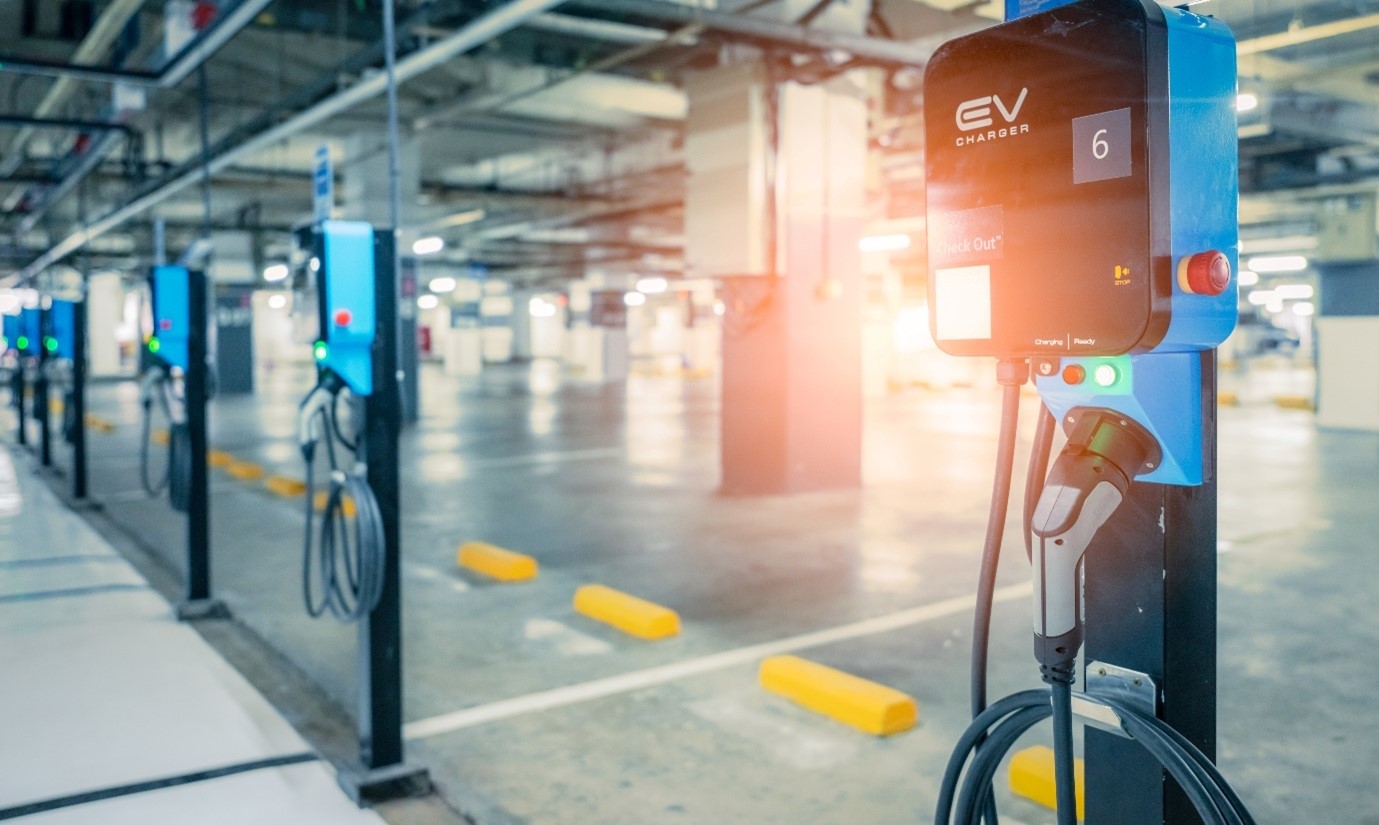 How to beat range anxiety
Follow these tips to ensure you never feel range anxiety in your electric car, so you can enjoy the complete EV experience.
Use charging apps
Check up on electric car charging stations in your city and on your travels with apps like Shell Recharge, PodPoint, BP Pulse, PlugShare, Ecotricity and Zap-Map. These can show you charging stations on a map and provide directions to your nearest charging station.
Read up and prep your travel guide
When you're planning a trip to a new area, add charge point research to your list along with good places to sleep and eat. You'll be able to build an itinerary that powers up your car while you're refuelling yourself.
Take it smooth
Although it can be tempting to put your foot down on the motorway, it's a good idea to take things smooth and steady when you're driving an EV. Hard acceleration and sharp braking drain the battery faster – just as they would with fuel. In fact, the principles of driving an electric car efficiently are largely the same as driving a traditional car.
Learn the basics
Before you drive away from a Hertz location in your electric hire car, make sure you ask one of the team to give you a full tutorial, so you know exactly how to drive your EV and how to charge it.
Now that you know range anxiety is nothing to fear, it's time to start planning your first trip in an electric car – take a look at the Hertz range of EV rentals and get ready to enjoy a greener, cleaner, quieter ride.