By Patricia Carswell
Californians love to eat, and a visit to Huntington Beach (best known for its Instagram-friendly red-topped pier and its surfer webcam beamed out to Hollister stores) is worth a visit for the food alone. The cuisine, like the town itself, is chilled and relaxed, mostly aimed at surfer types, but if you're looking for something more sophisticated you won't be disappointed.
Don't even think about skipping breakfast. The Zimzala restaurant in the surf-chic Shorebreak Hotel is perfect if you want something healthy and filling; the menu ranges from granola (heavenly, and just what you need before a morning in the surf) to burritos and egg white omelettes.
If you'd rather have a smoothie, check out Banzai Bowls where you can find sublime, fruit-laden acai bowls – indisputably the best in town. You can eat them in the café itself or make like a local and get yours to go, in a clear plastic cup.  If you're a coffee addict you might find the dairy-free milk options a bit of a challenge, though.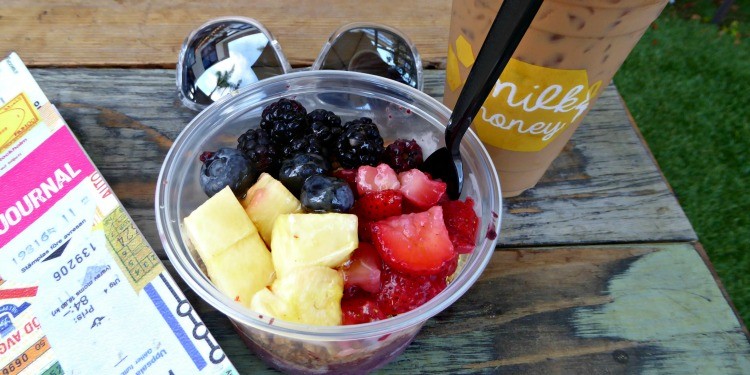 For excellent coffee, head to Milk & Honey, a hip, laid-back café just off the main beat, which serves astonishingly good lavender americano alongside more traditional options.

If you're a serious coffee addict, you'll love Philz Coffee, a ten-minute walk from the centre in Pacific City. You're assigned a personal barista who helps you choose your signature bean, grinds it for you on the spot and won't let you pay until you're sure you made the right choice.
When it comes to lunchtime, Sandy's Grill, right on the ocean, serves fresh, imaginative dishes bursting with colour and flavour.

The shrimp and avocado ceviche is so pretty you almost don't want to eat it (make sure you do, though – it tastes as good as it looks), and the restaurant's signature cornbread with Sriracha butter, made to a secret recipe, is light and intensely flavoured.

Be sure to make room for the S'mores dessert: a graham cracker brownie topped with chocolate ice-cream, crowned with marshmallow fluff, flashed under the grill. Bliss.
A great lunch alternative is the fabulous Saint Marc Pub-Café in Pacific City. You order on an iPad; the only problem is choosing what to have. They really know their cheeses so the cheese platters are a great choice, but there's also a bacon bar serving bacon in every combination you can imagine, and the salads are crisply fresh and cleverly seasoned.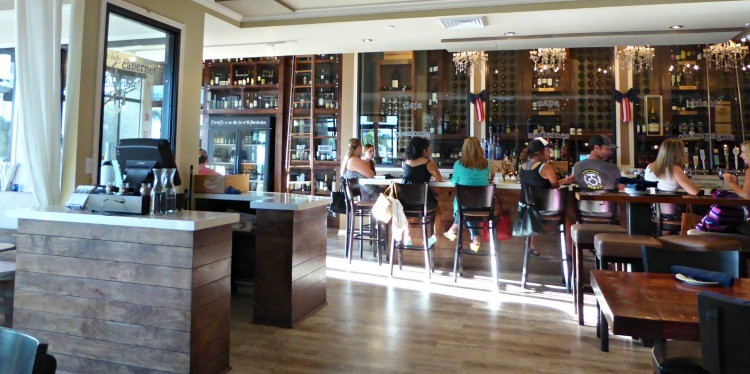 For dinner, head away from the shore to SeaLegs Wine Bar. Don't be put off by its unpromising retail park location. Inside it's all relaxed elegance and attracts a wide range of clientele including a couple who were there "because all my girlfriends keep telling me about it".

The award-winning selection of wine served by knowledgeable staff means you might need to get a taxi home, but it's worth it for the elegant dishes. The glazed Brussels sprouts will convert even the most vehement sprout-hater, and the flat-iron steak is served with a flavoursome salad.
You can't stay at Huntington Beach without watching the sun go down over dinner, and the best ocean dining is at BLK Earth Sea Spirits. The dishes are Asian-inspired with a strong emphasis, not surprisingly, on seafood. Try the Tuna Tower — a stack of bitingly-fresh marinated tuna, mango and avocado with a sesame-infused sauce and a chilli kick — and the scallops, whose melting tenderness is contrasted with chargrilled asparagus.
Round the evening off at the surf-themed Aloha Grill, sipping its Rainbow cocktail in day-glo colours on its outdoor patio – the perfect end to a delicious day.