Journey to the south of France to uncover the beauty of Montpellier. A graceful city with an easy-going attitude that is typically French, Montpellier's streets are lined with elegant buildings and grand hotels. The coast edges the mainland with exquisite white-sand beaches.
Beauty can be found down every street in Montpellier, as well as in every restaurant. From authentic French cuisine to unique menus influenced by cultures from around the world, your time in the city will be made even more enjoyable with unforgettable dining experiences. Plan breakfast, lunch and dinner in Montpellier by discovering the best restaurants.
Anga
This Michelin-approved neo-bistro puts a creative spin on traditional French cuisine. Their menu changes every day and only uses seasonal, fresh ingredients. With only a handful of tables, you'll need to book ahead to secure your spot, but it's worth it.
Pick between two or five-course meals, where it's normal for you to have just two choices – meat or fish – and have the wine chosen by your waiter. But you're in expert hands, as every gourmet dish complements the rest of the menu perfectly, making for the ultimate dining experience. 
Le Petit Jardin
A truly romantic dining experience, Le Petit Jardin is set inside a secret glass-enclosed garden. Hidden in the old quarter, the restaurant boasts magnificent views of Montpellier's 14th-century cathedral.
Another of Montpellier's Michelin Guide restaurants, Le Petit Jardin is divided into an airy restaurant and a more relaxed bistro. Dine alfresco surrounded by greenery under the beautiful belfry or sit inside with large French windows showcasing the view instead. In the bistro, the focus is all on sharing and creating an at-home feel, perfect for dinner with friends or family.
Extra shot
Coffee lovers and cake grabbers should gather at Extra Shot. Tucked away in a charming square down the Rue de l'Aiguillerie, Extra Shot is an upbeat café perfect for a lazy breakfast or indulging in an afternoon sweet treat.
Aside from pastries and perfectly blended coffee, they also serve hearty lunches of wholesome burgers and refreshing salads. For a sandwich with a twist, try one of their mozzarella and tomato croissants.
La Fine Mouche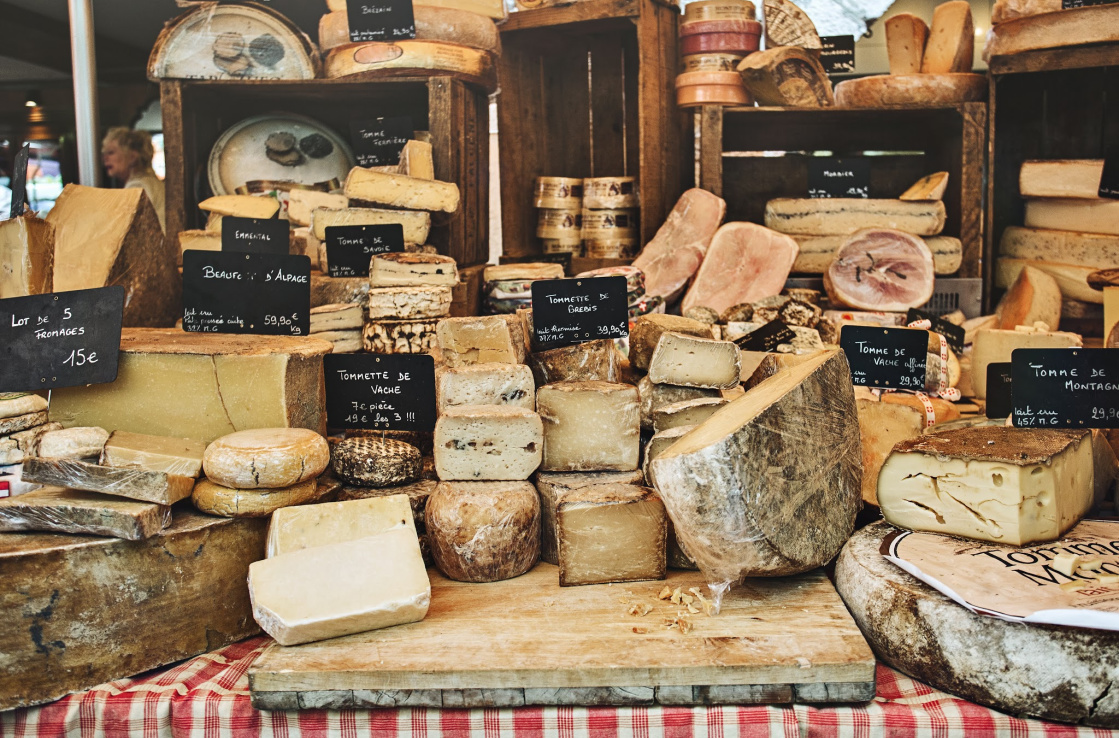 Nestled within the historic centre at the foot of Sainte-Anne Church, La Fine Mouche is the go-to place for French cheeses.
This fromage bar serves assorted cheese platters on wooden planks, as well as an assortment of vibrant salads. Authenticity and a warm welcome are what makes this bar what it is, so we'd recommend enjoying the delicacies at one of their tables instead of taking away.
La Girafe
This small restaurant is known for its friendly atmosphere, which spreads across its two distinct dining rooms. The upstairs interior is that of a refurbished chapel, while downstairs is a modern dining area with red décor and unconventional artwork.
While the menu is small, La Girafe only sells the best. Everything is made fresh with local ingredients and created by the owners. They take great pride in their work and personally take care of their diners to give them an authentic experience.
Empanadas Club
While not a traditional restaurant of the local area, the chefs at Empanadas Club beautifully blend Argentinian with French cuisine to make their menu unique. They have even created a special Argentinian-French empanada (a fried or baked pastry turnover) with Nutella and banana that has become a popular staple on their menu.
The restaurant oozes charm and is ornately decorated with South American mementoes. Diners are seated on long, rustic, wooden benches. A popular eatery, seats fill up quickly, so we'd recommend booking in advance.
Jolly Rouge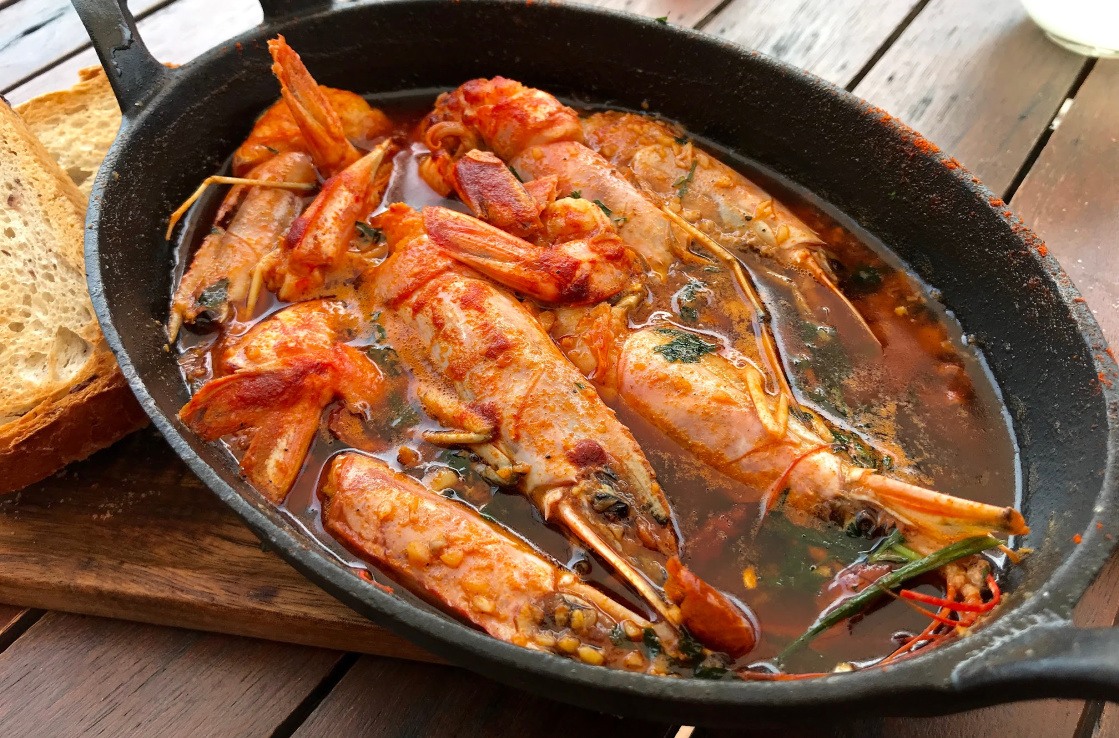 Another cultural blend, Jolly Rouge is famous in Montpellier for serving French cuisine with a Caribbean twist. Their famous gambas (delicious garlic shrimp) and fish balls are among the most popular of their starter dishes. Their kicking dishes are perfectly paired with a sizzling atmosphere – Jolly Rouge's lively servers create an evening of entertainment.
Le Cinq
Nestled within the Arceaux district, Le Cinq is a classic French restaurant that serves gourmet cuisine in a sophisticated yet warm environment. Its modern interior features a dark brown and cream colour scheme that seamlessly fit its classic ambience. As well as its décor, the dishes are also beautifully presented. A feast for the eyes, diners' tastes are satiated before evening lifting a fork.
Want to discover more of Montpellier and the south of France beyond? Hire a car with Hertz and explore the entirety of the south coast.