There are many, many reasons to visit the wonderful city of Dublin. The no-sleep craic of St. Patrick's Day; the exceptional literary heritage; Irish mystery and culture; the gorgeous walks and, it turns out, the food. Dining in Dublin is a real pleasure, with restaurants and cafés catering to all palates and wallets. It's a tough job, but we tasted our way around Dublin and these were some of our favourites.
Chapter One
Chapter One has been serving wonderful French-influenced dishes but relying on the local larder for over two decades. Ross Lewis spent some time at legendary Spanish restaurant El Bulli, and he filters through some of those influences in big-hitters like the flavours and textures of Irish milk and honey and smoked eel, kohlrabi, yogurt, dill and bottarga. Vegetarians are well catered for, while the two-course set menu seems like a bit of a steal for food of this calibre.
The Winding Stair
What could be more convivial than a café and a bookshop under the same roof? This landmark shut in 2005, but Elaine Murphy resurrected it in 2006 and under her careful tutelage it's once again an established part of Dublin literary and cultural life. Food provenance is at the centre of the menu here, so expect Glenmar whole John Dory, Silverhill duck breast. Dingle Bay crab and Corleggy sheep curd.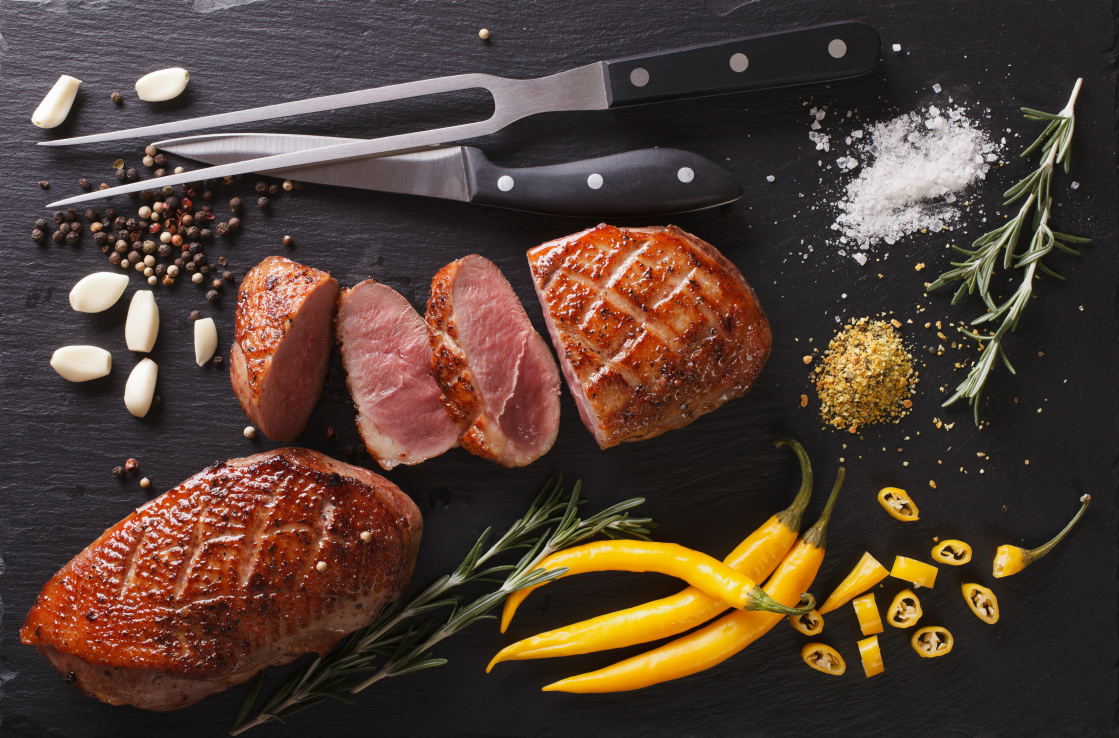 F.X. Buckley
Carnivores cram into F.X. Buckley – a local mini-chain – for wonderfully dry-aged 28-day steaks cooked to perfection. Warm up with devilled lamb kidneys, half a dozen oysters or scallops from Kilkeel harbour dished up with black pudding. The steaks themselves are well worth the wait, and if you fancy pushing the boat out, the chateaubriand or porterhouse for two is a great occasion meal.
Cornucopia
Nestled on Wicklow Street since 1986, this wholefood and vegetarian restaurant has a loyal following. Whether you're vegetarian, vegan or have any food intolerances, the expert staff will guide you through the menu. Get in early for breakfast, or accompany your afternoon coffee with coconut and vanilla silken torte or fudge cake. The mains are tasty, home-cooked and hearty.
Crackbird
Part of the excellent Jo'Burger chain, Crackbird, as the name suggests, specialises in extremely addictive chicken. From whole Szechuan pepper roast chickens to habanero and honey wings, it's a place to get sticky-fingered and leave with sauce all over your chin. Napkins aren't just standard, they're vital. Great sides and sandwiches make this a place perfect for a quick pit stop or a hearty hoedown with friends.
Wuff
There's not a plethora of good options in Wuff's part of town, which perhaps explains their success. It's a buzzing brunch spot, and you should consider opening up another notch on your belt – or just lose the belt altogether – for the full Irish breakfast. It's more than decent bistro-style fare in the afternoons and evenings, with coconut king prawns, stacked burgers and lamb shanks to the fore.
Trocadero
Many restaurants that have been going for over 60 years often trade on their history and coast on their reputation. But Trocadero, which rightfully bills itself as a theatre restaurant, delivers well on their bistro classics. Exemplary Caesar salad and beet-cured salmon pave the way for whole black sole served simply on the bone with butter. They'll have to pry you out of the romantic banquette seating.
Umi Falafel
With three locations, Umi definitely offers the best falafel in all of Dublin. Freshly made, these aren't dry supermarket falafels but little parcels bursting with flavour. Graze on the mezze such as baba ghanoush and squeaky grilled halloumi, or delve into a salad singing with flavour. It's all vegetarian, and there is no shortage of vegan options as well.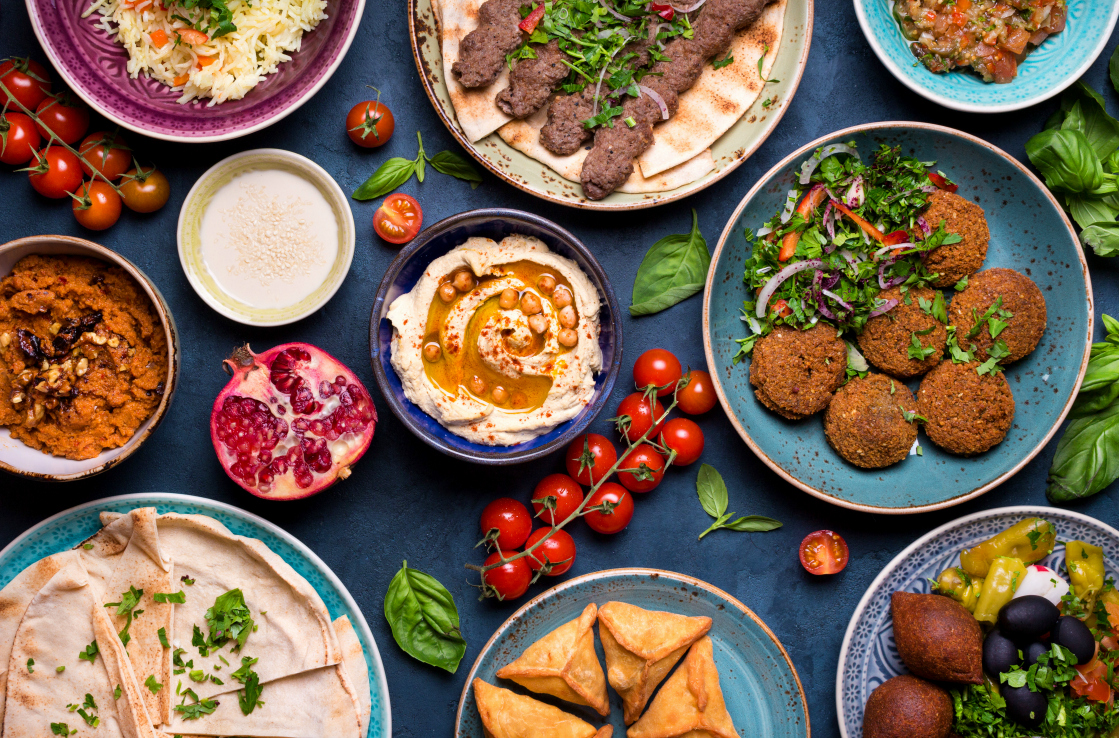 Cavistons
Next door to their own fishmongers and deli, Cavistons is the place for seasonal seafood served fresh from the water. From simple chargrilled sardines with salt and lemon to roast monkfish with steamed parlour clams, chorizo and olive oil, the sea's bounty is well represented here. The only non-fish dish, a fig and feta salad, is something of an afterthought.
Dax
Chef Graham Neville is another cook wedding the best of Irish and French cuisine in Dublin. A favourite of locals and reviewers from farther afield, there's an intimate glow to the dining room and attentive, knowledgeable service. The food is knockout: roasted Wicklow quail with smoked eel and waffle pancake, spring lamb with wet garlic gnocchi and spicy madeira jus. It goes without saying that the maple syrup crème brulee with poached pear is worth the whole trip alone.
You can't go wrong with a meal at any of these restaurants and cafes, but we've barely scratched the surface of Dublin's thriving food scene. To see it all, including those out-of-the-way places, consider car hire in Dublin, perfect for a food tour of this fair city.