Rested and energised, I prepared for my third and final day by the Baltic Sea. After breakfast at the hotel I headed off in my Ford Mustang hire car to the Villa mit Sonnenhof. On my way there, I discovered a small wood shop called Holzkunst nach Wunsch, and decided to stop for a break.
At Holzkunst nach Wunsch, Mirko Quade uses a chainsaw to carve skilfully-crafted figures, furniture and signs out of different types of wood. You'll find one-of-a-kind pieces here – and the craftsmanship is truly impressive. Visiting with a car is easy so I was glad to be in my Mustang, but it's tricky to reach on foot as there aren't any buses or trains nearby.
I reached the pinnacle of my road trip at the Villa mit Sonnenhof in the Baltic resort of Göhren. The proprietors, Peter and Christina Knobloch, offer a selection of spices, vinegars, sauces, jams and many more culinary delicacies crafted with love and care in the farmyard kitchen. The Villa mit Sonnenhof is also home to holiday apartments and a cooking school. The listed villa, built in a spa style, is located in the quiet, residential district of the Baltic Sea resort on the island of Rügen. Loaded with spices and energised by a delicious piece of cream cake, I journeyed onward to Alt Reddevitz.
After a quick stop at Am Wasser, an idyllic restaurant in Alt Reddevitz on the small peninsula of Mönchgut, I ran over to Moccavino, the café directly opposite. I couldn't resist another piece of cream cake before continuing on to the Rügener Senfmanufaktur in Garz where they make mustard. The mustard factory is also known for its unfiltered Rügener Knall Rülps Furz Bier – a unique drink made of hops, only available here. I obviously couldn't miss out on a bottle of this extraordinary beer, which I bought together with some speciality mustards.
From the island of Rügen I headed to the Hanseatic town of Stralsund and the Romance-era Scheelehof Hotel in the centre of its old town. This historic superior-4-star hotel impresses with its five historic buildings, each from a different century. I spent my final night at the Baltic Sea in one of the hotel's 92 unique rooms, each of which offers its guests a different experience.
To end my trip, I indulged in yet another culinary delight at Speicher 8, a restaurant in the harbour town of Stralsund. Right in the harbour, the restaurant offers excellent hospitality and a range of delicacies prepared with regional ingredients. An excellent end to another good day. Feeling refreshed after a substantial breakfast, I got back in the powerful Mustang to begin my journey back to the Ruhr.
Before setting off, I couldn't resist a short detour to the Stralsund marzipan factory in Jungfernstieg where the master confectioner creates marzipan specialities, exclusively from fresh, specially-selected, preservative-free ingredients. With a sweet treat in my suitcase, I returned to my Ford Mustang to complete the journey.
Ending my road trip with Hertz was a breeze, as I simply dropped the keys back into a designated safe. As I parked at Dortmund Airport with more than 1,700 kilometres on the speedometer, I said farwell to my faithful companion.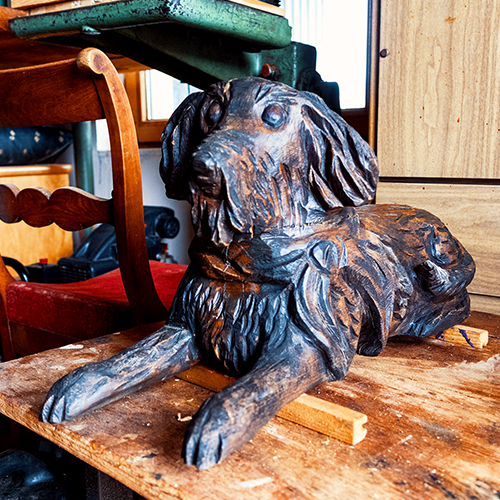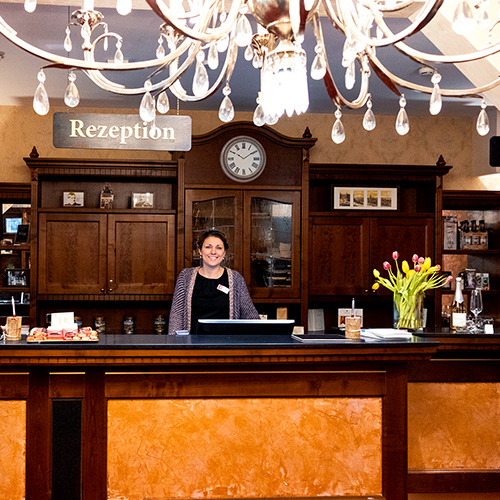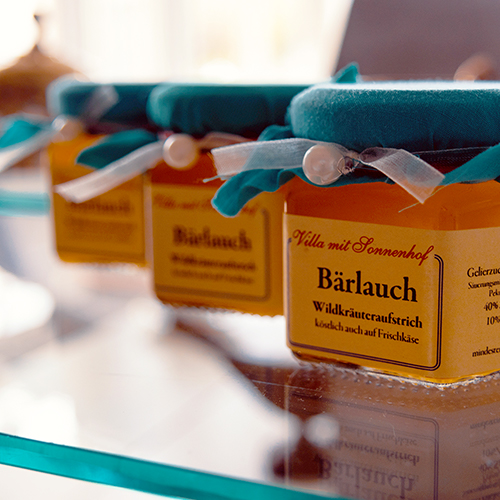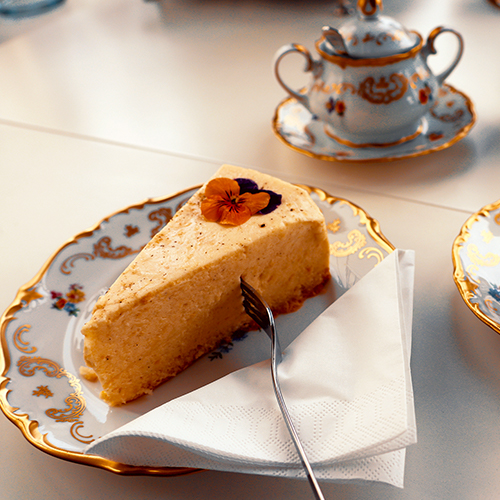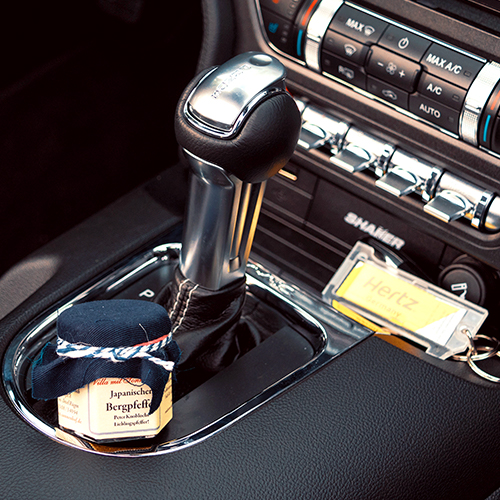 And here was my planned route:
---
Stop one: Zirkow-Holzkunst nach Wunsch
Stop two: Göhren - Villa mit Sonnenhof
Stop three: Middelhagen - Restaurant Am Wasser
Stop four: Middelhagen - Moccavino
Stop five: Garz/Rügen - Rügener Senfmanufaktur
Stop six: Stralsund - Das Romantik Hotel Scheelehof
Stop seven: Stralsund - Speicher 8
Stop eight: Stralsund - Stralsund marzipan factory
---
Latest Articles