From the heart-rending country ballads sung to the backdrop of the Smoky Mountains to the calls and rhythms of Mississippi Delta blues, if you truly want to soak in all that talent, history and culture of America's South, you need to do it by road. Hire a car at Nashville, or start a little earlier in the mountains of east Tennessee and make the 500-mile pilgrimage to the birthplace of jazz – New Orleans – stopping off at iconic locations along the way.
Country Music Hall of Fame and Museum
If you can tear yourself away from the beauty of the Smoky Mountains and the fun of Dollywood (a theme park dedicated to country music legend Dolly Parton) you should dive straight into the Country Music Hall of Fame and Museum. Located right in the centre of Nashville, the capital of country music, the Country Music Hall of Fame is home to a clutch of iconic inductees – including Elvis Presley, Chet Atkins, Reba McEntire and Johnny Cash. Stop off at the listening stations, learn about country music history and culture, and examine the countless artefacts and photos on display.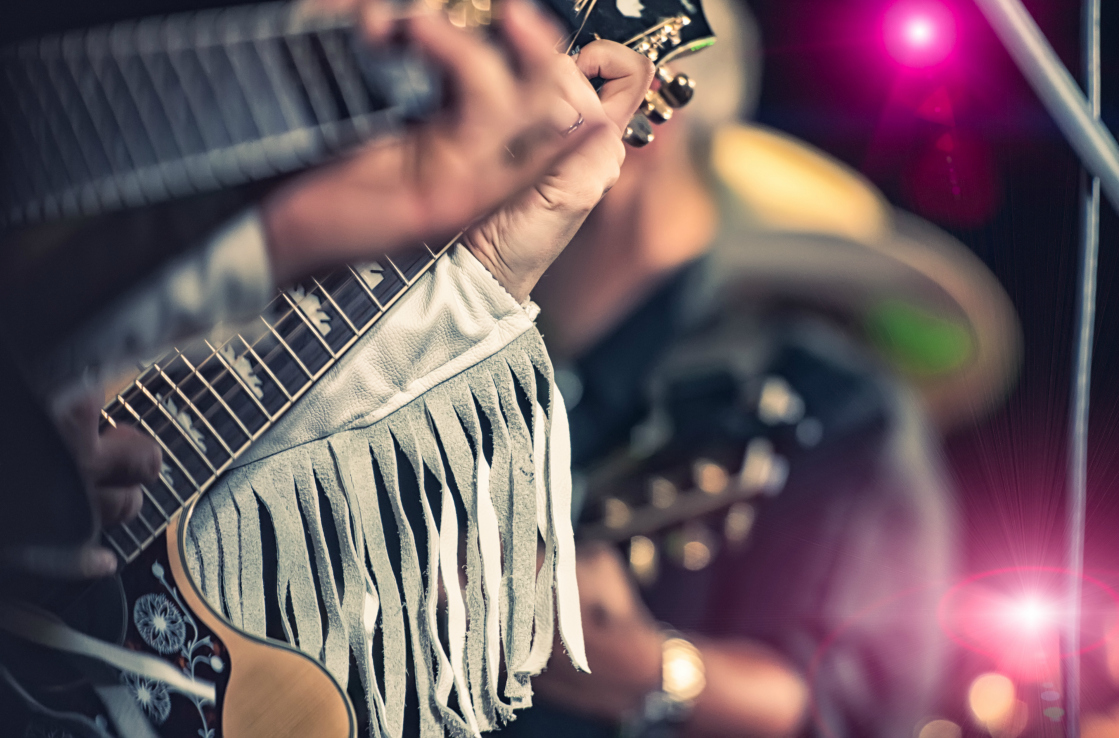 Sun Studio
If blues was the birth of rock and roll, then Sun Studio in Downtown Memphis was its cradle. This small, unassuming studio opened in 1950, when founder Sam Phillips set out to record icons such as Roy Orbison, Jerry Lee Lewis and B.B. King. Being self-taught, Phillips made plenty of errors – over-using echo and distortion – and in the process inadvertently created what we know as rock and roll. Explore the studio for yourself by booking a tour with an expert guide. Afterwards, grab a milkshake in the restaurant, and snap up a snazzy memento from the souvenir shop. 
Stax Museum of American Soul Music
Just a five-minute drive from Sun Studio is the Stax Museum of American Soul Music. Soul greats such as Otis Redding, Carla Thomas, Rufus Thomas and the Mar-Keys all recorded here. You'll learn how this amateur-run studio became a roaring success, and why the DIY-built floor is strangely slanted.
Graceland
A drive down Elvis Presley Boulevard will take you to Graceland – Elvis' home and final resting place. This mock-colonial mansion in the Memphis suburbs will tell you all you need to know about the life and times of the King of Rock 'n' Roll with a chance to explore his artistry, influences and his extensive wardrobe.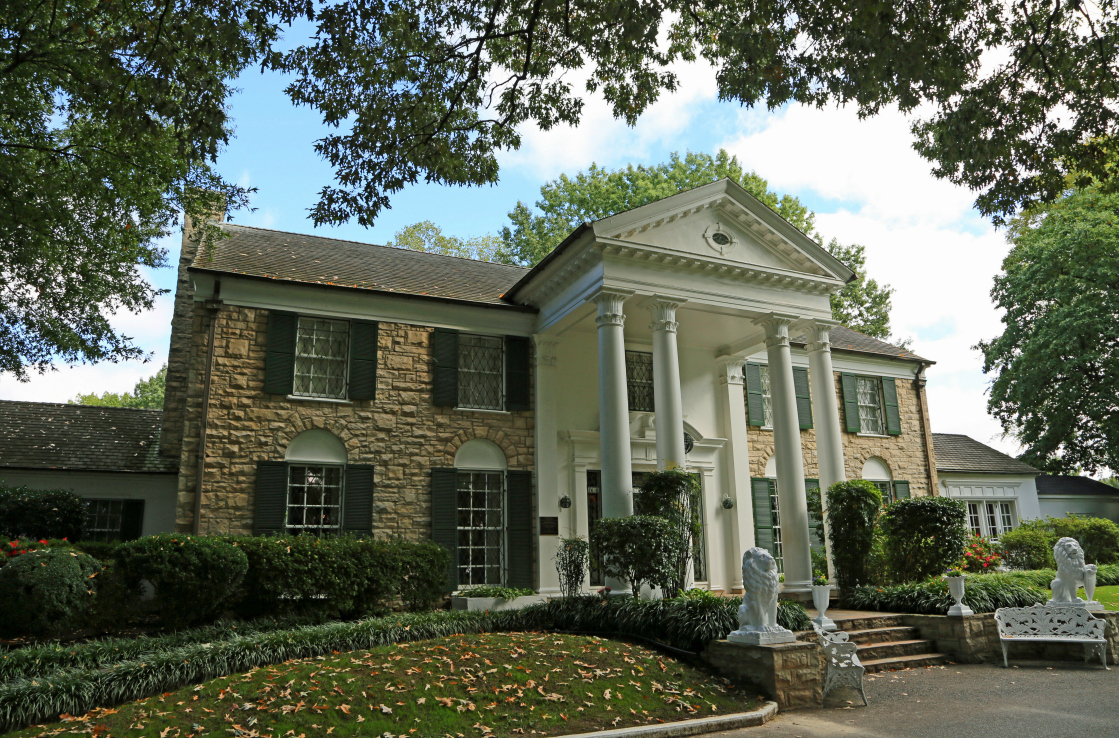 Spend some time in the Elvis the Entertainer Career Museum to see his collection of gold and platinum records, memorabilia and clothing, and be sure to set aside some time to work your way around the Presley Motors Automobile Museum, which features his iconic Pink Cadillac and 1956 Cadillac Eldorado.
Ground Zero Blues Club
Seventy miles down US-61 S you'll find a music venue with a completely different feel to Graceland. The Ground Zero Blues Club in Mississippi celebrates the genius of musicians like Muddy Waters and John Lee Hooker. And it's still going strong today, providing a platform for the world's best blues artists – as well as being one of the best bars in the US.
Get there early in the evening if you fancy dining on proper Southern food such as crispy fried catfish, before kicking back and enjoying a show from 8pm until midnight. Keep an eye out for its celebrity co-owner, Hollywood actor Morgan Freeman.
Robert Johnson's Crossroads
A landmark rather than a music venue, Robert Johnson's Crossroads is just around the corner from the Ground Zero Blues Club, so it's worth paying a quick visit. This crossroads is said to be the place where legendary guitarist Robert Johnson sold his soul to the devil in exchange for musical talent.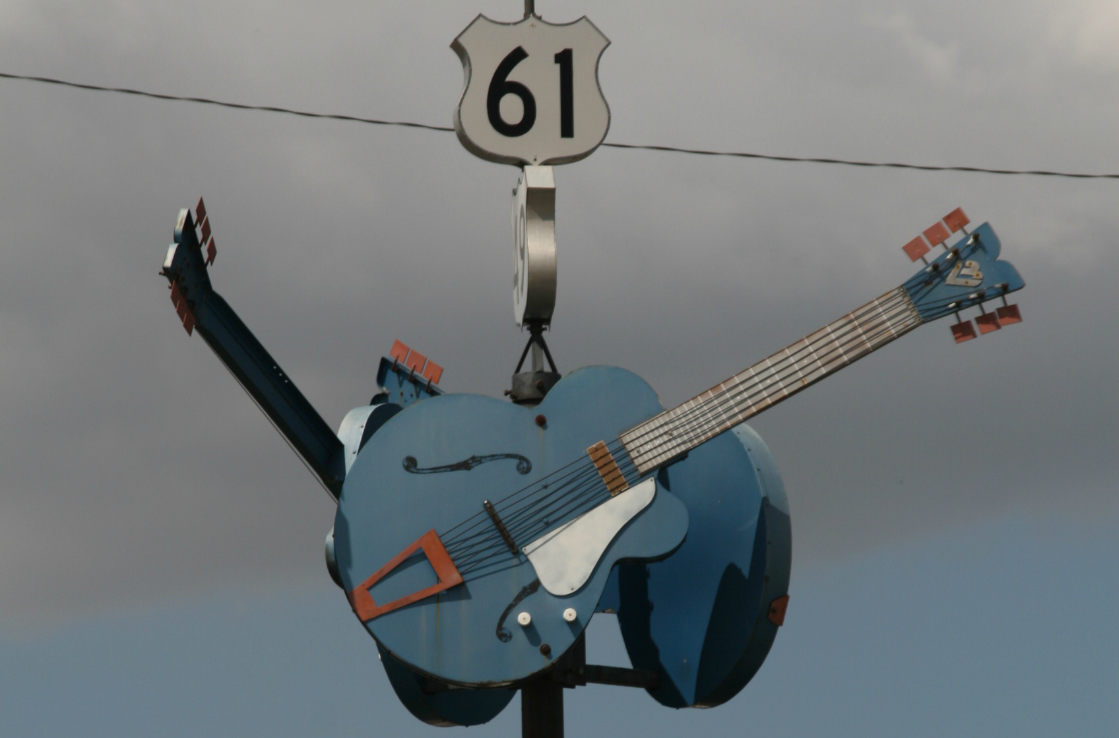 Head to the intersection of Interstates 61 and 49 and take a photo beneath the three giant blue guitars, before continuing on down Bob Dylan's famous Highway 61.
Louis Armstrong Park
Once you've reached New Orleans, pay your respects to a genuine jazz great by walking under the iconic arched entrance of Louis Armstrong Park. Next door to the French Quarter and free to walk around, this public park is culturally significant for music, but also historical, reasons. Congo Square is where slaves gathered on Sundays to make music.
It's well worth joining one of the walking tours to learn more about the chequered history of Louis Armstrong Park, and you might just visit in time to catch a live jazz performance.
Preservation Hall
End your road trip at the most historic jazz venue of them all: Preservation Hall. This 200-year-old building has been hosting music performances since the early 1960s in a bid to celebrate one of the Southern States' most incredible art forms – traditional New Orleans jazz.
It's a cornerstone of New Orleans' music and culture, boasting performances from the likes of jazz greats such as George Lewis, Sweet Emma Barrett and De De Pierce, along with a host of contemporary musicians too.
If you like the idea of soaking up the sights and sounds of these iconic destinations, check out the recommended route on our Sounds of the South Road Trip Planner. It's the perfect road trip itinerary for making memories that will last a lifetime as you discover the sounds that made the South so celebrated. Or, explore another bespoke route through the US on our interactive planner for your ultimate American road trip.