The funky and fun Santa Cruz is a classic Californian seaside town. With its wide sandy beach, historic amusement park, its Beach Boardwalk, and artsy downtown, it is pure Americana with a capital A.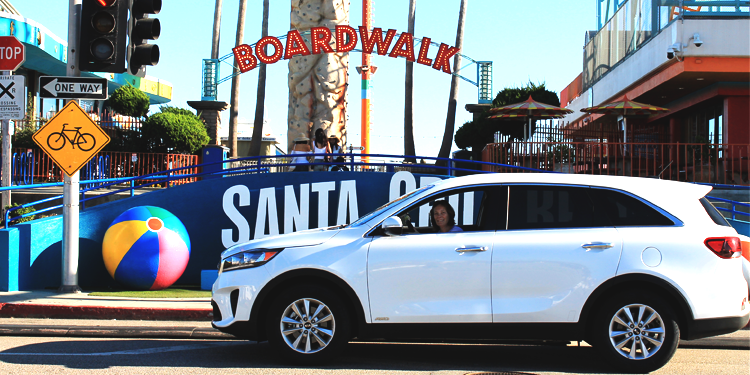 I was on our last big family holiday with my husband and two adult sons. We had picked up our hire car in San Francisco and were driving down Highway One on California's West Coast, the surfing mecca Santa Cruz, was our first stop.Mainland surfing is supposed to have started in Santa Cruz; after all, "Surfin USA", the Beach Boys' song, name checks Santa Cruz for the sport. So, we donned wet suits, grabbed a board and had a lesson.
While our sons took to it like rubber clad torpedoes, my husband and I more like, well, beached whales. Still, it was fun and a great introduction to the Californian "scene". I couldn't wait for more.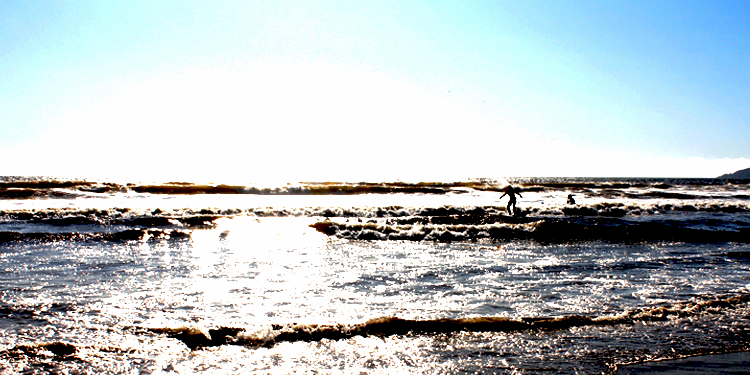 The next leg of our journey was Big Sur, a 90-mile section of Highway One, famed for being a breathtakingly beautiful drive. Big Sur has acquired almost mythological status partly due to the legions of writers, poets, artists and Hollywood stars who have all visited the area, including Orson Wells and Rita Hayworth.
But the views are splendid and there several cafes, restaurants and passing points interspersed along the route which are a good place to stop and gaze. And you never know what you might see.
We noticed a flock of seagulls hovering and diving into the ocean and realised that meant something. Then we saw it. The misty jet of water as a grey whale surfaced for air. The round dark shape blew some more, as another whale also surfaced nearby. More watery jets followed and then, with a flourish of their finny forked tales, they waved good-bye and dived again.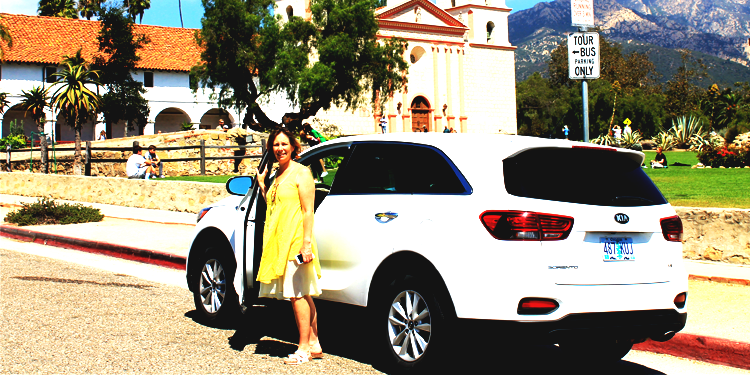 It was just one of the many wonderful things we saw on this varied, colourful drive. Equally enjoyable though very different, was our visit to Santa Barbara, the former Spanish mission outpost about 200 miles further south. All colonnades and bell-towers, The Old Mission on the outskirts of the town, was established by Franciscan monks in 1786. The Spanish theme is equally prevalent in downtown which is largely made up of elegant white-washed red tiled Spanish colonial revival architecture. Known as the American Riviera the town is popular with celebrities and movie stars. (LA is only about an hour and a half away). Natalie Portman, John Travolta, Katie Perry and Brad Pitt have all lived here.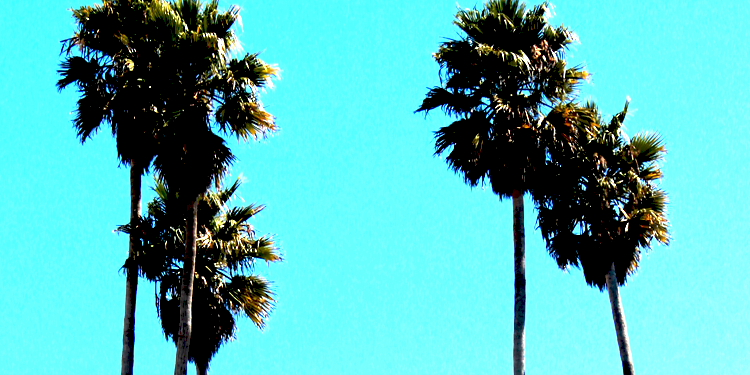 Facing the sea and sheltered by the SantaYnez mountains, the wider area is dotted with vineyards and farms many of whom supply Santa Barbara's 400 or so restaurants. Unsurprisingly, the town is a food-lovers dream. While our sons went paddle-boarding, we browsed the colourful weekly farmers' market in State street. A glass of local wine and some eats followed, as we stopped in a café and watched the world go by. The perfect end to a perfect day. To book your car hire in California, click here.