London is full of excitement at the best of times. But as Christmas festivities make way for New Year's Eve, the city pulls out all the stops to welcome in the new year.
With the capital offering up so many possibilities, you can celebrate any way you want. We've pulled together our favourite places, events and London traditions for new year to help you decide what to do on your trip to the city this year.
Whether you've planned your trip already or are only just thinking about it, you can hire a car with Hertz and explore the very best of London this year.
What is London's New Year's Eve?
Whether it's Big Ben's chimes, South Bank's fireworks display, or the crowds coming together to celebrate the arrival of another year; London's New Year's Eve is always an unforgettable event.
New Year celebrations have been celebrated across the UK for thousands of years, beginning with The Celts who would have lit fires to welcome in the new year. Today you're likely to see fires replaced with fireworks, but some traditions have continued unchanged for hundreds of years.
In London there are records of people gathering for New Year's Eve that trace back to 1878. Stood outside St Paul's Cathedral, a crowd of Victorians formed, waiting to hear the newly installed bells ring in the new year.
Today, it has become a globally televised event, with millions watching the festivities as the clock strikes twelve.
What's happening at London's New Year's Eve this year?
Fireworks on the South Bank
Lighting up the sky in a series of bangs, explosions and colourful displays, London's New Year's Eve fireworks have become a staple of New Year celebrations.
Officially begun in 1999 to celebrate the arrival of the millennium, the fireworks display returned in 2003 and has been a part of official celebrations ever since.
Launched from the London Eye observation wheel and stationary barges along the River Thames, the fireworks can be seen for miles around.
If you want to view the fireworks in person, tickets are required for entry into the official viewing areas. For the best chance of securing your tickets, sign up at the official link to be among the first to find out when they're available.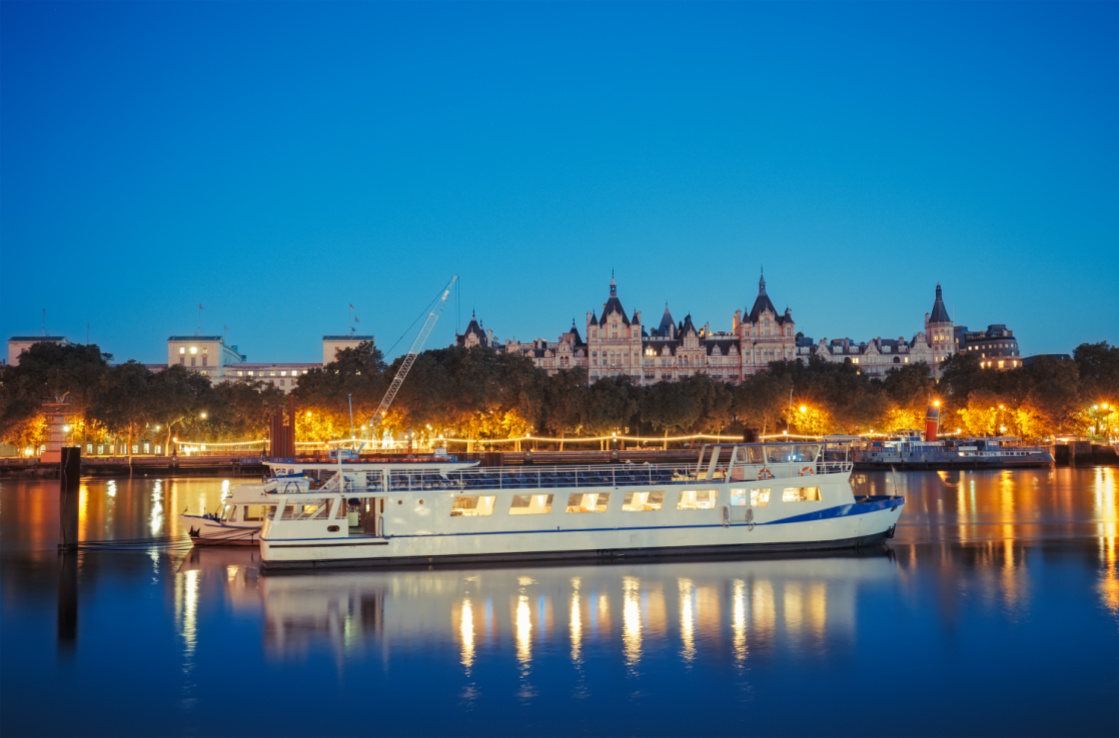 NYE Cruises
Nothing has shaped London quite like the River Thames. Lined with centuries of industry, commerce, and history, the Thames is home to some of London's most iconic landmarks.
From Tower Bridge to the Palace of Westminster, what better way to see the city than by cruise? Spend New Year's Eve exploring London from the comfort of a boat and see the city from a unique viewpoint.
With a choice of cruises to choose from, you can travel in luxury with a three-course meal, or party your way down the Thames on an all-night boat trip. There are even speedboat rides to add an extra thrill to your New Year's Eve in London.
New Year's Eve Jurassic Party
If you're looking to party somewhere a little different as you welcome in 2023, try the Natural History Museum. You're never too old to boogie, especially on the last day of the year, and if you're feeling your age don't worry, the other attendees were last seen dancing 200 million years ago.
With live music and DJ sets, the Jurassic-themed party also has plenty of activities for you to enjoy in this landmark location. Celebrate with silent discos, musical bingo, and fancy-dress competitions with this not-very-typical visit to a museum.
Everything starts at 8 and ends at 1.30 New Year's Day, so book now to avoid missing out on one of the coolest party venues in London.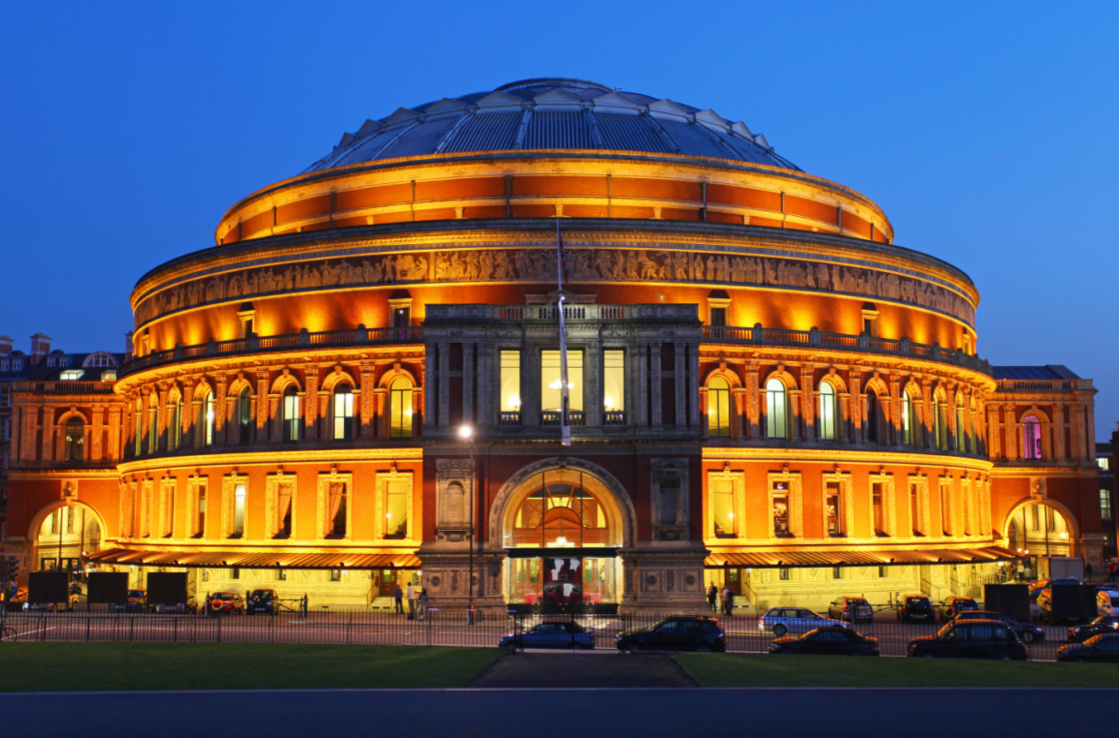 The Nutcracker at Royal Albert Hall
If you're looking for a night of culture without the fancy dress or bingo, the Birmingham Royal Ballet is performing The Nutcracker at the Royal Albert Hall. Telling the festive tale of a toy Nutcracker brought to life, the accompanying score by Tchaikovsky might be his most famous and his most liked production.
It's a family classic and you can easily enjoy the show as part of a bigger evening, or simply mark the end of year with a night of world class music and performance. With the Royal Albert Hall less than half an hour by tube to the fireworks on South Bank, you should be able to fit in two incredible displays in one night.
Winter Wonderland
Winter Wonderland is one of London's most popular wintry spots. Located in Hyde Park, this is a festive, family friendly affair filled with entertainment and activities.
Whether you make it part of your New Year's Eve celebrations in London, or something to enjoy on January 1st, there's plenty to enjoy. Home to the UK's largest outdoor ice rink, Winter Wonderland lets you take part in traditional winter fun and skate along the ice, while listening to live music.
If you're looking for something different, why not brave the nine roller coasters found in the fairground? If you prefer solid ground, you can always leave the acrobatics to the performers in the circus show.
If you're looking for a gift, either for someone else or as a memento for your time in London, why not browse Winter Wonderland's markets? With countless stalls filled with gifts, artisanal foods, and trinkets, there's plenty to discover and enjoy.
Visiting London this New Year
If you're planning on visiting London for New Year's Eve, there are a couple of things you can do to make your trip even more enjoyable.
Consider booking any events you may interested in well in advance, as most will be fully booked by New Year's Eve.
If you plan on staying overnight, plan accommodation and book in advance to avoid disappointment.
If you're staying in central London or planning on driving in, you'll need to consider where you'll park. It may be easier to park further away and take public transport to your destination.
Understandably, New Year's Eve in London is going to be busy. Think about the best time to travel and set off earlier than you normally would, to account for heavy traffic.
If you're looking for an easy way to travel around London, hire a car with Hertz for your New Year's celebrations and beyond.