The best US road trips take in breathtaking scenery, diverse local flavour and cosmopolitan cool. That's why you'd be hard pressed to find a better destination for your drive than California.
Sprawling mountainous terrain gives way to gorgeous coastal views as you make your way into any one of the Golden State's hip neighbourhood hangouts.
If you're planning to hire a car in California, check out these must-see driving destinations.
1. Yosemite Valley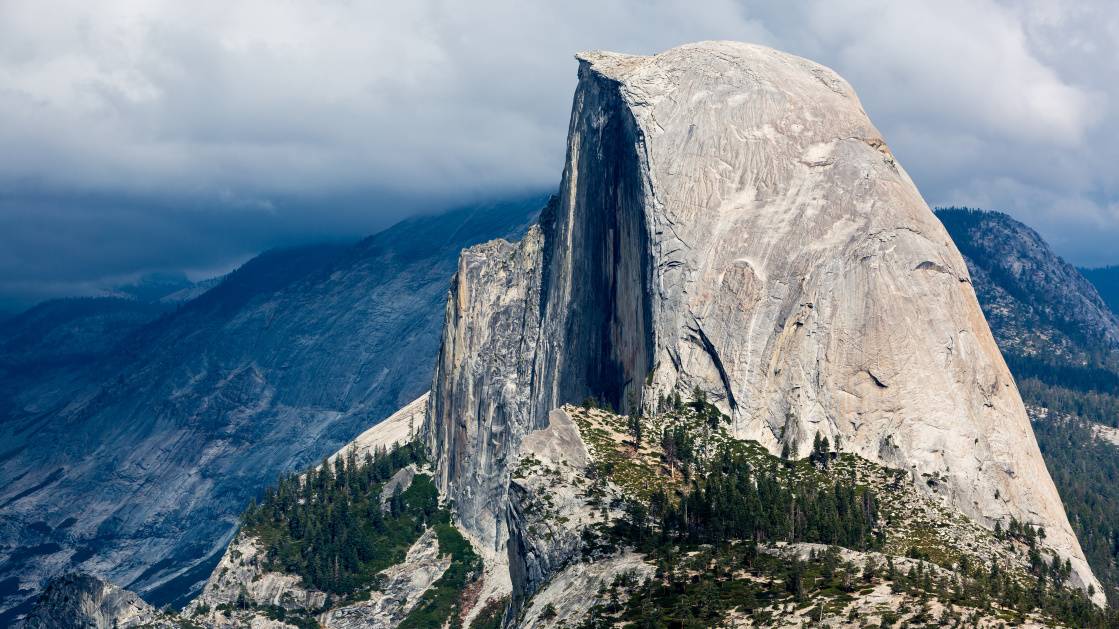 For a jaw-dropping drive, keep your eyes on the horizon as you exit the Wawona Tunnel and enter the Yosemite Valley – around four hours east of San Francisco.
Half Dome is the name given to the unusual rock formation which, you guessed it, is shaped like a dome sliced in two. Make your way to the top for miraculous panoramic views, with a tricky nine-mile hike along a trail from the valley. Or, you can take a shortcut of just under one mile – straight up the vertical Northwest Face (one for experienced climbers only).
Drive the circular road through Yosemite National Park to take in the rest of the region's beautiful natural landmarks, like the imposing El Capitan and the Bridalveil Fall.
Take a dip in the waters of the Merced River or visit Yosemite Village's fascinating galleries and museums, like the Ansel Adams Gallery, celebrating the work of the landscape master.
2. Sand Dollar Beach
California's Big Sur has been stoking the flames of inspiration for decades. The rocky outcrop – halfway between San Francisco and Los Angeles on Route 1 – has lured in writers, musicians and artists as diverse as Jack Kerouac, Hunter S Thompson and Trent Reznor.
Where the Santa Lucian mountains struggle free from the Pacific Ocean, you'll find Sand Dollar Beach – an unbroken stretch of sand, just north of the enchanting Jade Cove.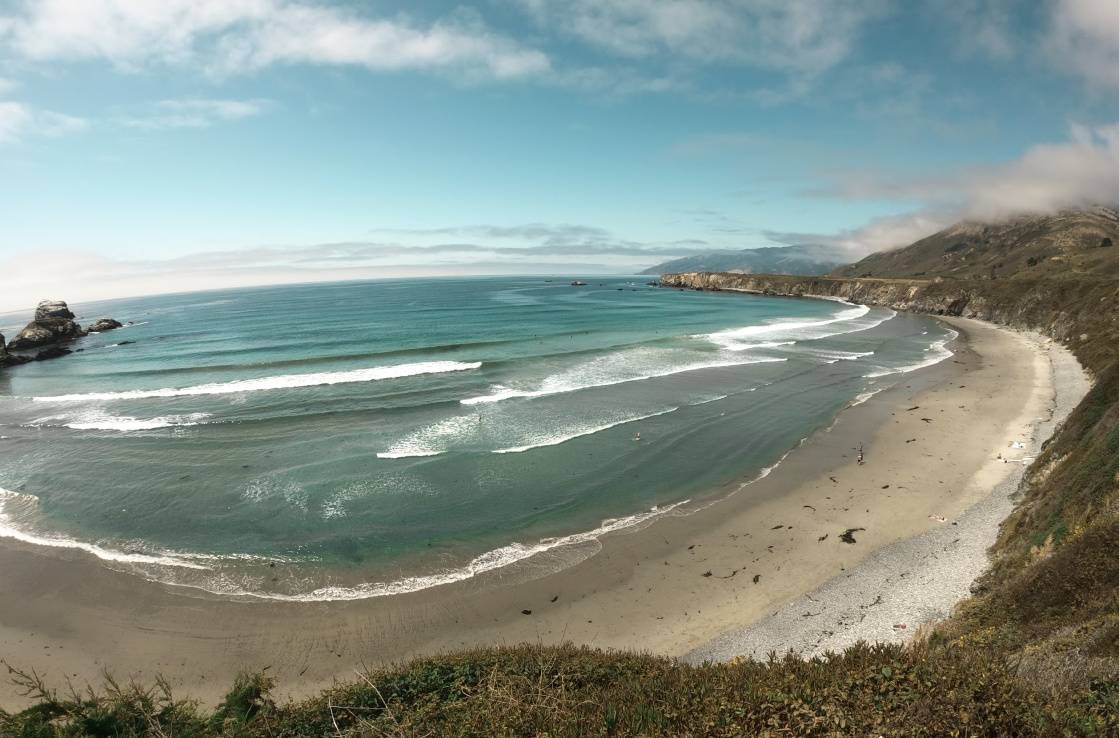 The big waves, clear waters and warm climate help make it the home of the local surf scene. It's not difficult to imagine these exact scenes unfolding back in the Beach Boys' heyday, while they scribbled down the soundtrack for many California road trips to come.


3. Morro Bay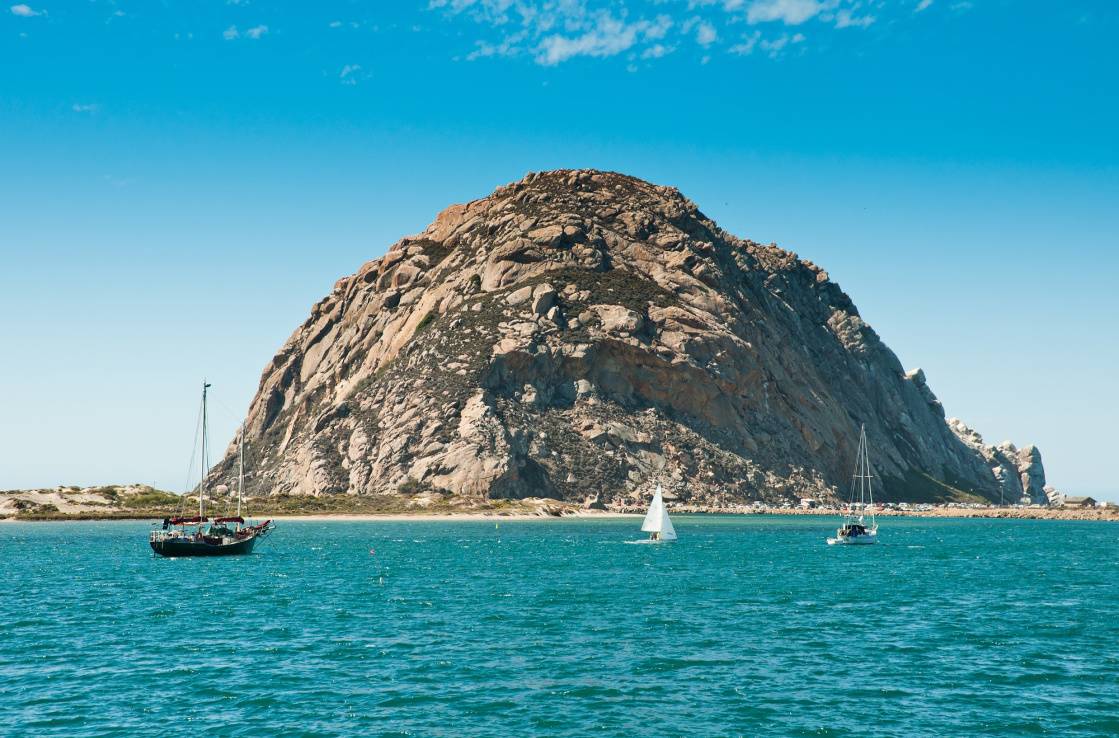 The famous Rock that dominates the marvellous Morro Bay coastline is all that remains of an extinct volcano. It's packed tight by 20 million years' worth of igneous rock, minerals and – believe it or not – petrified bird faeces.
As one of the California coast's most striking landmarks, it was used for navigation by the first European explorers from Mexico. The Rock, as well as its surroundings, are protected wetlands. Here nature fans flock to see rare species of fish and birds.
Morro Bay is also a prime location for whale watching. When the waters warm up in springtime, you may even see humpback and blue whales, returning north from their winter sojourn.
4. Santa Monica Pier
A recognisable Californian landmark, the Santa Monica Pier has backgrounded TV, movies and even video games for decades. It's survived storms, political squabbles and even a 'Sharknado' – a comedy sci-fi film franchise, rather than a terrifying, natural phenomenon – to become a locally celebrated tourist attraction.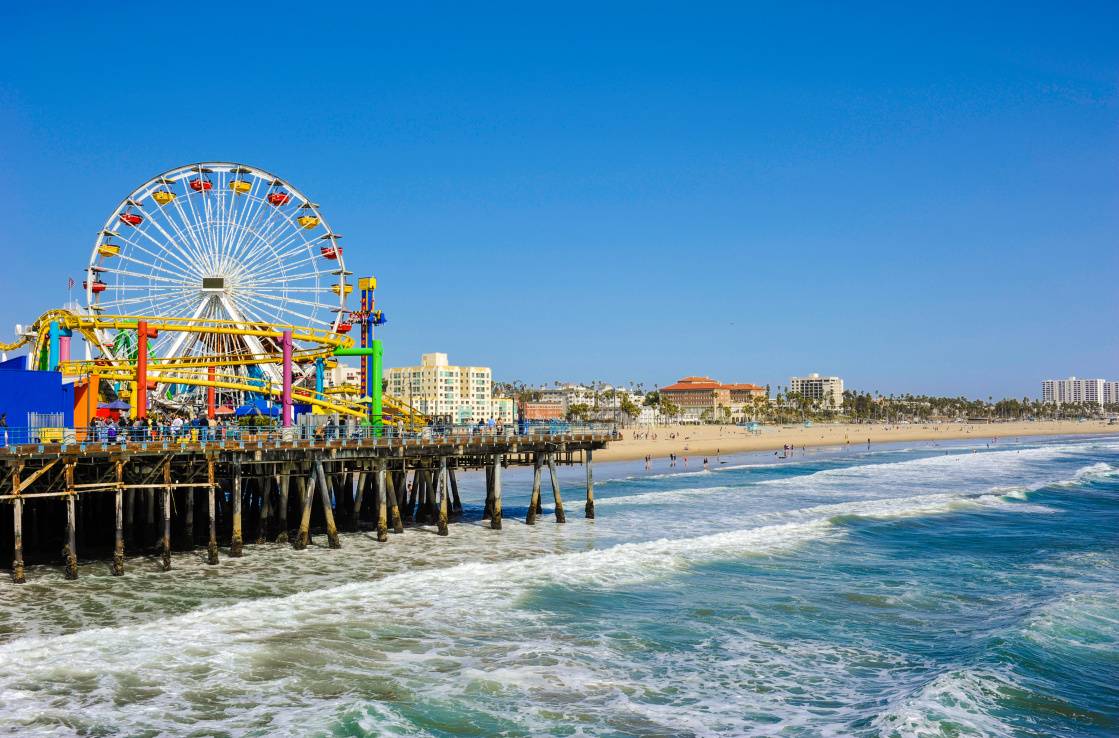 The pier's Pacific Park is one of California's best-rated theme parks. With two dozen rides including the famous carousel, it also has the world's only solar-powered Ferris wheel.
Enjoy dramatic views of the pier and Pacific Ocean – and the accompanying warm breeze – from 40-metres in the air.
The pier also symbolises the traditional Western terminus of Route 66. Be sure to snap a selfie underneath the famous sign.
5. San Francisco
Chilly, hilly San Francisco has fostered Californian counterculture for decades. Along with the rest of the East Bay, San Francisco has added hippies, hackers, punks and poets to its diverse community.
Get your bearings on the Bay with views of – and, of course, a drive across – the iconic Golden Gate Bridge, which connects the city with the scenic Marin Headlands further north.
Visit iconic Lombard Street, famed for its downhill hairpin turns, and satisfy your inner movie buff with a drive around the streets where Steve McQueen shot the famous car chase from Bullitt.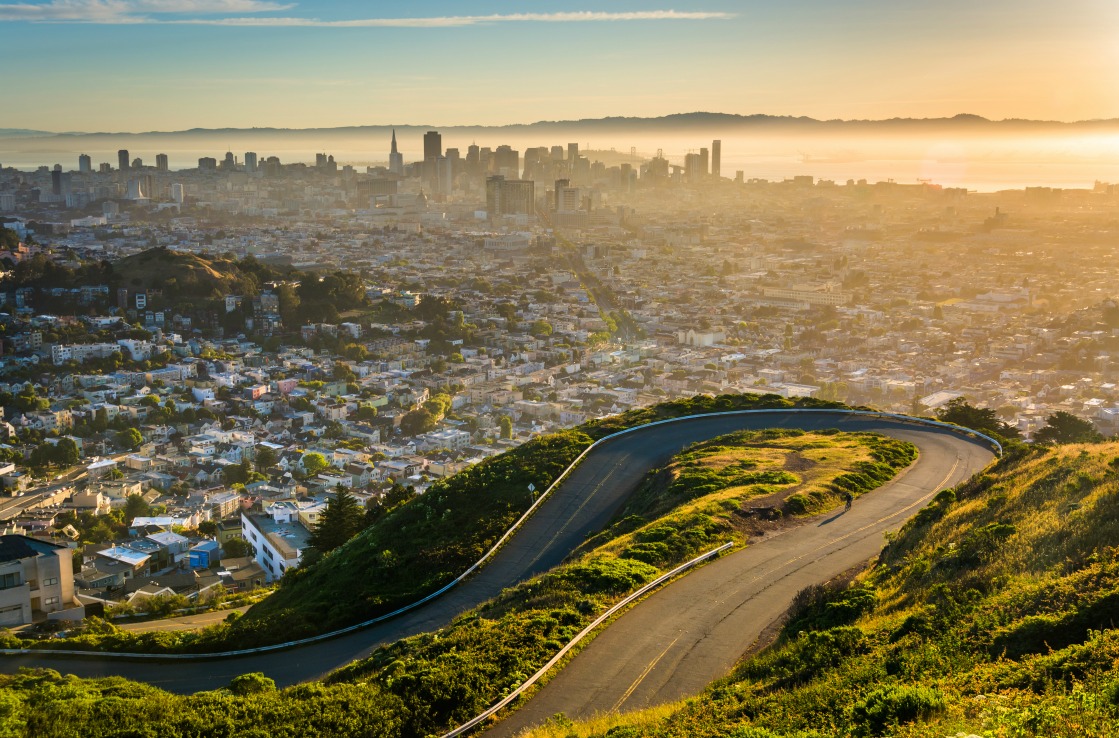 Fisherman's Wharf distils every tourist experience into one grand old building. With views out to Alcatraz Island – the foreboding prison site surrounded by sea – it's where you'll find restaurants, museums and more along the picturesque piers. San Francisco's independent culture comes through strong here, where only family-owned will do.
With views out to the infamous Alcatraz Island, a late of local cuisine in front of you, and the keys to a muscle car in your pocket, there are few better places to conclude your California road trip.
Feeling inspired? Browse the rest of our USA Road Trip guides, and hire a car in California to kickstart your own dream drive.