At a little over 1,200 square miles (37 miles wide and 48 miles long), Rhode Island is America's smallest state. But what 'Little Rhody' lacks in size, it makes up in fascinating history, nautical adventure, delicious seafood and, above all, awe-inspiring views. So, if these requirements make your holiday wish list, then 'hit the Rhode' for a tour of the Ocean State.
After flying into Boston Logan, pick up your wheels at the airport branch of Hertz before making your way down the Interstate 95 for an hour, past Walpole, Foxborough and Mansfield, out of Massachusetts, and into another of the six New England states, Rhode Island.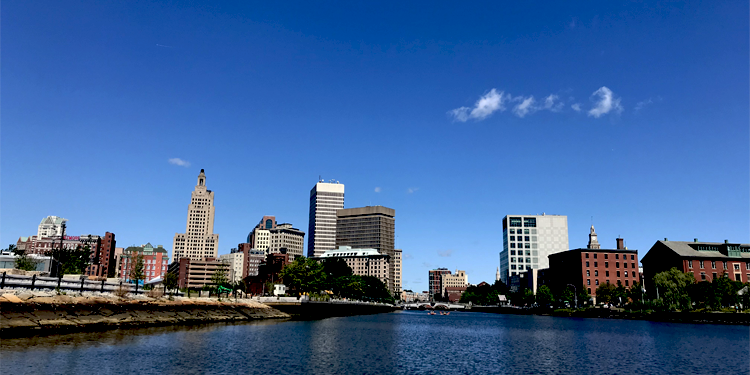 First stop: Providence
See the Rhode Island state capital from the sunlit water during a Providence River Boat Tour, in which Captain Tom points out the city's landmarks including the site of the famous WaterFire celebrations, the Manchester Street Generating Station, Fox Point Hurricane Barrier and The Hot Club bar, which may be familiar to movie buffs as a filming location from There's Something About Mary.
Following that, stroll around the RISD Museum, before an al fresco lunch of clam chowder, paella, lobster and crab cakes at Hemenway's on the river.
For nightlife, the bustling Federal Hill area is the place to be, with its lively bars and restaurants, including the State's best Italian eatery Trattoria Zooma.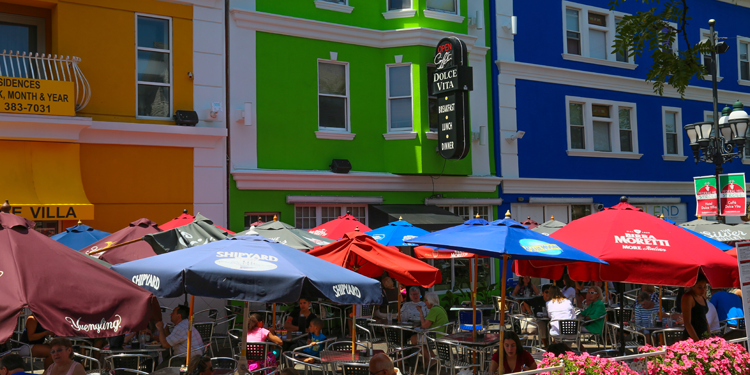 Where to stay: Omni Providence Hotel
Connected to the Dunkin' Donuts Center and the popular Providence Place shopping mall, the ultra-modern and comfortable Omni is within walking distance of the Renaissance City's college campuses, attractions and entertainment.
Second stop: Westerly
Get back on the I-95 and drive south past Warwick and Richmond before arriving in South County – the coastal region centred around Rhode Island's seasonal vacation communities.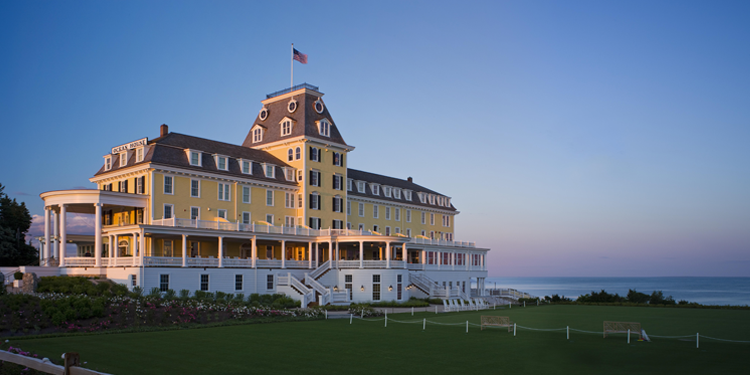 Perched high on the bluffs of Watch Hill, with views of Long Island, NY, and Connecticut, Ocean House is the quintessential New England seaside guest house and the resort is apparently a firm favourite of the Clintons and Hugh Jackman, among others.
Not only is it a Forbes five-star hotel, its OH! Spa and Coast restaurant are also five-star rated, making Ocean House one of only 13 triple five-star resorts in the world in 2018. 
The lavish property was meticulously reconstructed brick by brick in 2003 to reflect its rich turn-of-the-20th-century history, and some of its quirky touches – the cosy cinema, colourful gelato stall, and pale blue striped towels – are reminders of a bygone era.
However, Ocean House's pièce de résistance is unquestionably its beach, where the warm waves of the Atlantic lap the golden sugary sand, and waiters in smart polo shirts shower guests with cocktails and snacks.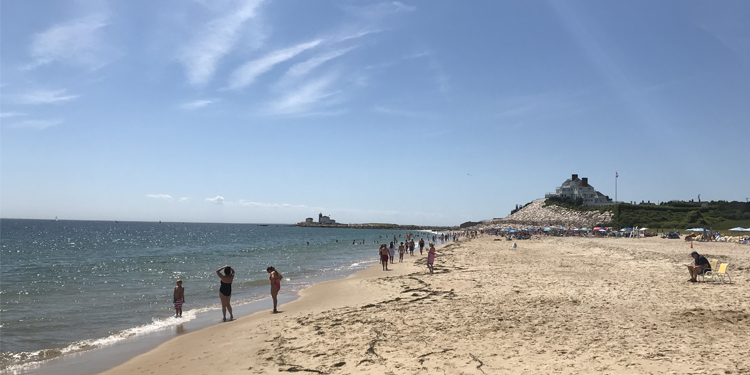 Where to stay: Weekapaug Inn
Just down the down beach, on Spray Rock Road, is Ocean House's sister hotel, Weekapaug Inn. Take a tour of the salt pond on board electric boat Quonnie Queen with captain David – and don't let any inclement weather put you off – the hotel has Hunter jackets and wellingtons available for guests to borrow.
Third stop: Narragansett
Explore more of South County, sampling amazing seafood, in particular, the lobster, calamari and mussels at Coast Guard House on the famed Ocean Road in Narragansett.
Alternatively, head to Matunuck Oyster Bar on Succotash Road in South Kingstown.
Take a seat on the patio next to Potter Pond, where the restaurant's tasty oysters are cultivated, and the organic farm, in which many of the herbs and vegetables in its delectable meals are grown.
Finally, stop off at Sons of Liberty Spirits whiskey and vodka distillery in South Kingstown for an eye-opening taster session and a few gifts to take back home.
Where to stay: The brand-new and affordable Fairfield Inn and Suites by Marriott in South Kingstown near Wakefield is the perfect base for getting around South County. Its delicious hot buffet breakfast is also ideal to set you up for the day.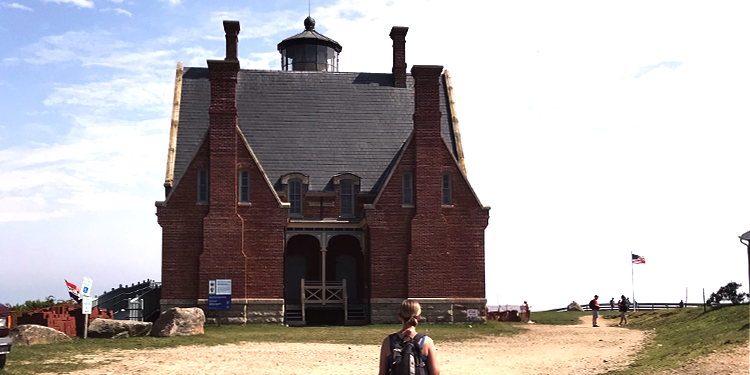 Fourth stop: Block Island
Park up your car in Galilee and jump on a ferry over to Block Island, the 10-square-mile piece of land which has long been a honey trap for New Englanders seeking sun and surf.
Once there, rent bikes and cycle round to the Mohegan Bluffs viewpoint and the historic Southeast Light lighthouse, where you can quench your thirst with a local delicacy - Del's Frozen Lemonade.
Then, over at New Harbour, hire akayak from Fort Island Kayak and SUP to see more of Trims Pond and Rat Island.
After snoozing on the ferry back to the mainland, join scores of other tourists and locals at the popular George's of Galilee for some freshly caught seafood and pastawashed down with a pint of the local Narragansett lager.
Where to stay:
Built in 1852, the Spring House Hotel is the island's oldest and largest hotel and has mesmerising views of Block Island Sound and the wild Atlantic Ocean. The property's threegardens are in a constant state of bloom, while the produce grown there is reflected in the restaurant's farm-to-table menus.
Fifth stop: Newport
Just up the coast from South County is the 'sailing capital of the world', Newport.
Cruise along Ocean Drive to learn more about Eisenhower House and the Bay Walk around Adams State Park fortress, plus Jackie Kennedy's childhood home, Hammersmith Farm.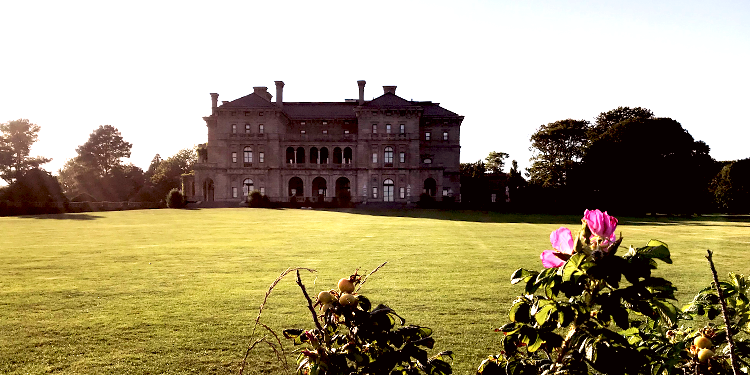 Newport's grandest tourist attraction –70-room Italian Renaissance-style palazzo The Breakers –is also well worth a visit, as are the International Tennis Hall of Fame, Audrain Automobile Museum and Newport Vineyards in Middletown.
But although Newport has an association with tennis, motoring and wine, it is the maritime heritage that brings most visitors to 'America's First Resort'.
Join the crew of 72-foot schooner Madeleine for a tour of Narragansett Bay, taking in Castle Hill lighthouse, island mansion Clingstone, and Rosecliff, the setting for the 1974 film version of The Great Gatsby.
Where to stay: Hotel Viking
A member of the prestigious Historic Hotels of America, Hotel Viking is just five minutes from the bustling Thames Street bars and restaurants. In the other direction, the famous Cliff Walk, a stunning 3.5-mile Atlantic coastal path allows tourists a peek into some of Newport mansions' manicured grounds.
To book your car hire in Boston click here.