The spiritual capital of Catalonia – a fiercely proud autonomous region of Spain – Barcelona is a city that is celebrated the world over.
It's almost as if some great planner consulted the globetrotters and adventurers and asked them what would make up the perfect city – and then built it. It's also a place that distils the very best of Catalonia itself – the coastline, culture, artistic bent and independence that sees them bristle at being considered part of Spain itself.
This city by the sea wasn't always the major draw it is now. Financial neglect after the Spanish Civil War between 1936 and 1939 rendered it an ugly duckling. However, in 1992 the Olympic Games came to town and this forgotten place was transformed. Huge investment, new infrastructure and a renewed sense of civic vigour elevated Barcelona into the top tier of world destinations.
Now it welcomes visitors to admire its sweeping beaches, Gothic cathedrals, phenomenal food and the sensational architecture of Antoni Gaudi and his Modernista peers. You don't visit Barcelona once – you fall in love with it and keep coming back.
Things to see and do in Barcelona
Where to start in a city of such riches? You could take a neighbourhood-by-neighbourhood approach, wandering from the ancient streets of the Barri Gotic (Gothic Quarter) to the trendy Raval district. Enjoy a waterfront meal in La Barceloneta, join the tourist trail on Las Ramblas and discover backstreet tapas bars around every corner.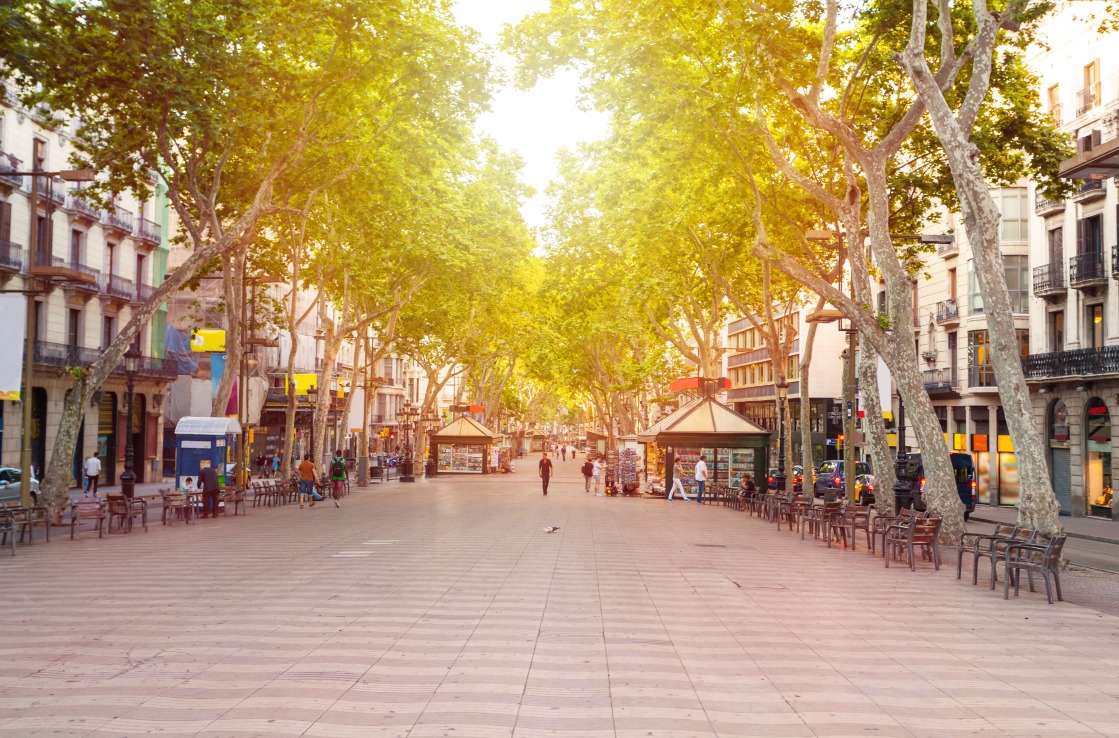 The wondrous churches are one of Barcelona's most famous features, and a must-see during your stay. Admire the creative genius of Gaudi, the famous Spanish artist and architect whose buildings are instantly recognisable, marrying religious and natural inspirations.
Perhaps the most famous of all is the Sagrada Família, the towering masterpiece of a church that remains unfinished, overlooking the Plaça de Gaudi park. Venture inside the decorated facade to see the splendour of the interior, the master's vision still being brought to life a century after his death.
On the famed La Manzana de la Discordia – a small section of the Passeig de Gràcia boulevard – you'll find Gaudi's Casa Batlló adjacent to houses by three other famous Modernist pioneers, Montaner, Sagnier and Cadafalch.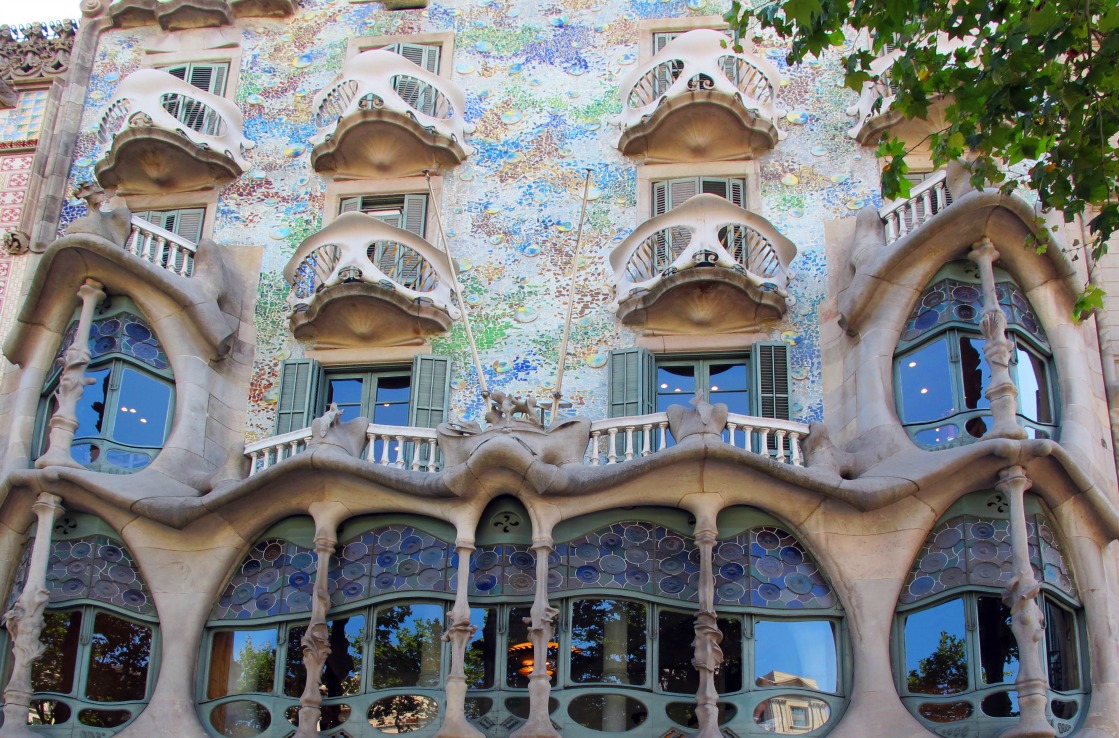 Gaudi's is the most stunning, however, with its molten wax facade seemingly studded with theatre masks and what can appear, from the right angle, to be a dragon dozing on top of the roof. The interior is a marvel of design drawn from nature, with the mushroom-shaped snug amongst one of the many highlights.
Other must-see Gaudi creations include La Pedrera, or Casa Mila as it's formally known. The honey-coloured walls of this artistic creation ripple along one of Barcelona's most historic squares and welcome visitors inside to explore from the attic to the roof terrace.
The sprawling Park Güell is an open-air celebration of Gaudi's creative flair. Home to his multi-coloured salamander sculpture, you'll also find his family residence, which is now open to the public as the Gaudi House Museum. The iconic tiles of the park's undulating benches are the work of Josep Maria Jujol, who also tiled the front of Casa Batlló. An unsung hero of Barcelona.
Though Gaudi may be the city's most famous artist, his works are by no means the limit of Barcelona's attractions. In fact, this city sings with touristic delights. The sensational Barcelona Cathedral looms with its austere Gothic appearance while street performers flip, jump and tumble for passing tourists in the surrounding avenues and squares.
Tucked away in the winding alleys of La Ribera district, you'll discover the huge collection of Pablo Picasso's finest works in Museu Picasso. From the city streets to the top of Montjuïc hill, you can explore Fundació Joan Miró for a colourful blast of modern art. Follow the path down from there to the kitsch Magic Fountain, delighting visitors with cheesy music and a light show every night.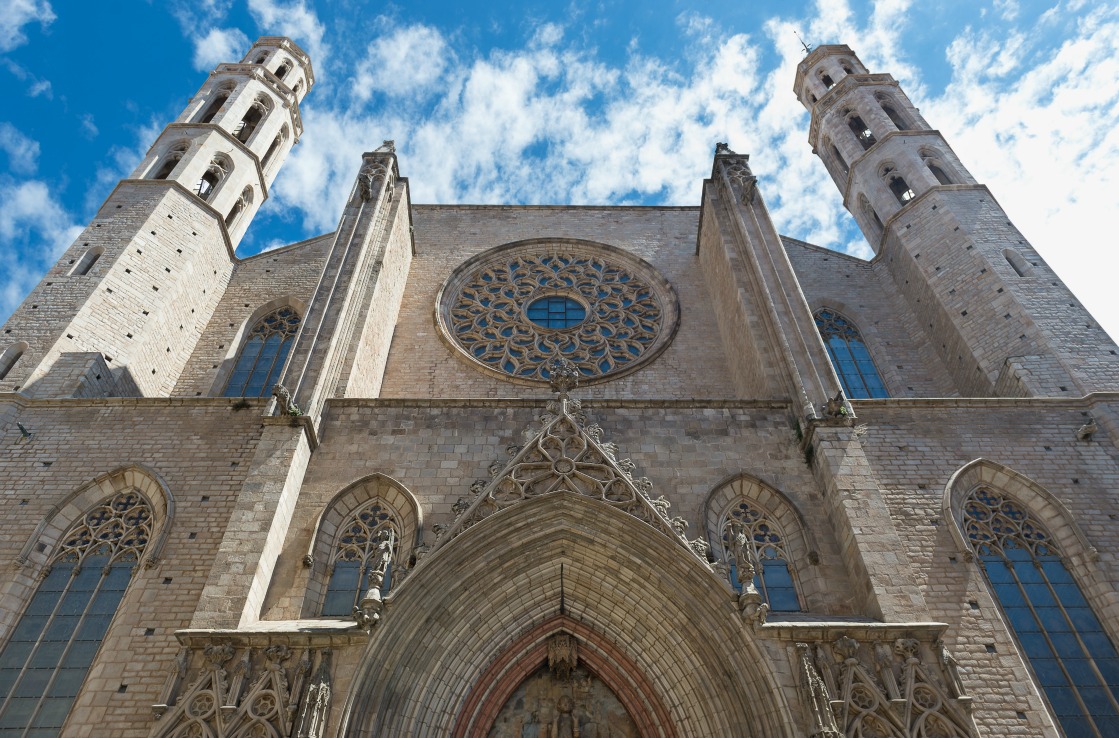 In a city of fine churches, perhaps the finest of all is the Santa Maria del Mar  with its vivid stain glass windows, soaring naves and thick stone columns. There's a temple of another kind found in the city – Camp Nou is home to FC Barcelona, purveyors of beautiful football. Seating close to 100,000 fans, the atmosphere is electric in this colossal stadium.
Where to stay in Barcelona
With a collection of distinct neighbourhoods to choose from, finding the perfect place to stay in Barcelona is determined by the type of trip you are planning. If you're all set to soak up the rays on the city's finest beaches, then plump for Barceloneta, home to seafront hotels and glamorous hangouts. For shopaholics and food-lovers, the chic Eixample neighbourhood is ideal with vibrant markets, department stores and high-end restaurants lining the streets. Those fancying a taste of backstreet tapas should explore Born or the Barri Gotic.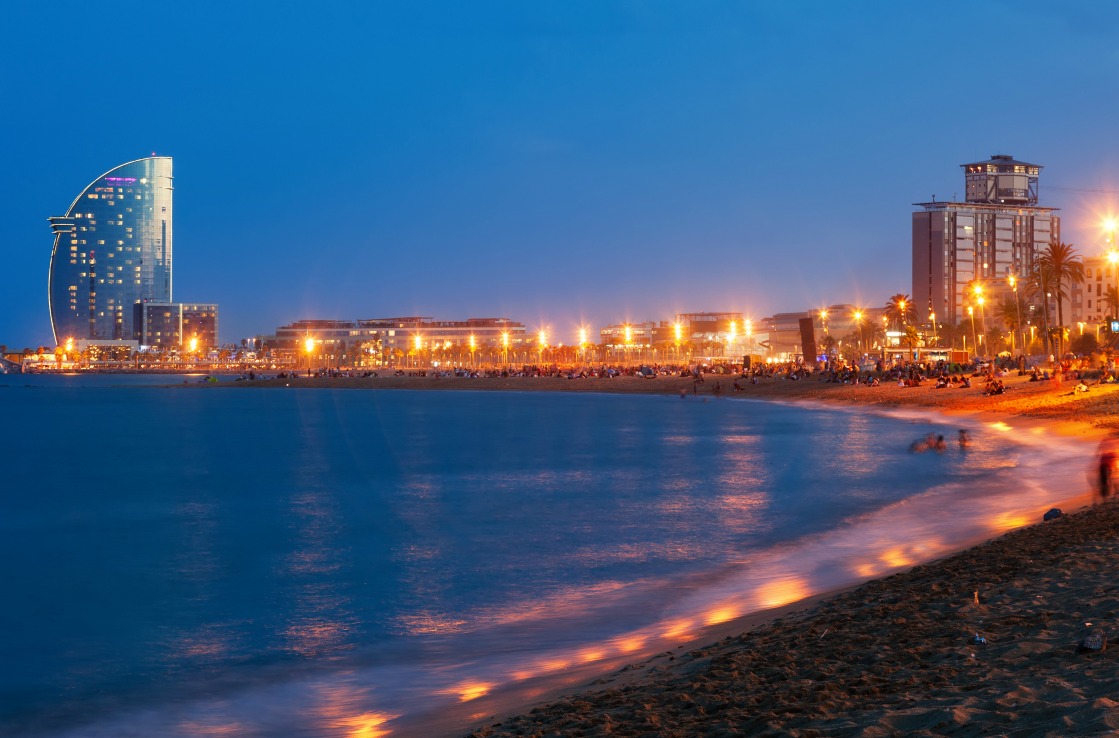 Hotels in the city run the gamut from affordable hostels to palatial five-star establishments. In the latter category is the W Barcelona, with its chic pools and fin-like appearance overlooking the Mediterranean Sea.
In the Raval area, the owners of the Camper shoe brand have opened Casa Camper, an eco-friendly hotel that feels a world away from the chains. If you want to push the boat out, Hotel Arts is the epitome of laidback luxury with the ultimate seafront location, next to Frank Gehry's famous fish sculpture, and a two Michelin-starred restaurant inside.
Where to eat in Barcelona
The beauty of dining in Barcelona is you can throw yourself into the wonders of new Catalan cuisine or stay strictly old school. A word of warning – it's possible to eat badly in Barcelona. While you should definitely join the crowds walking down the city's most famous street, Las Ramblas, most of the places that line this part of town are tourist traps serving mediocre tapas. Venture off the main promenade, however and you'll find countless alleys and squares packed with atmospheric eateries, such as Placa Reial.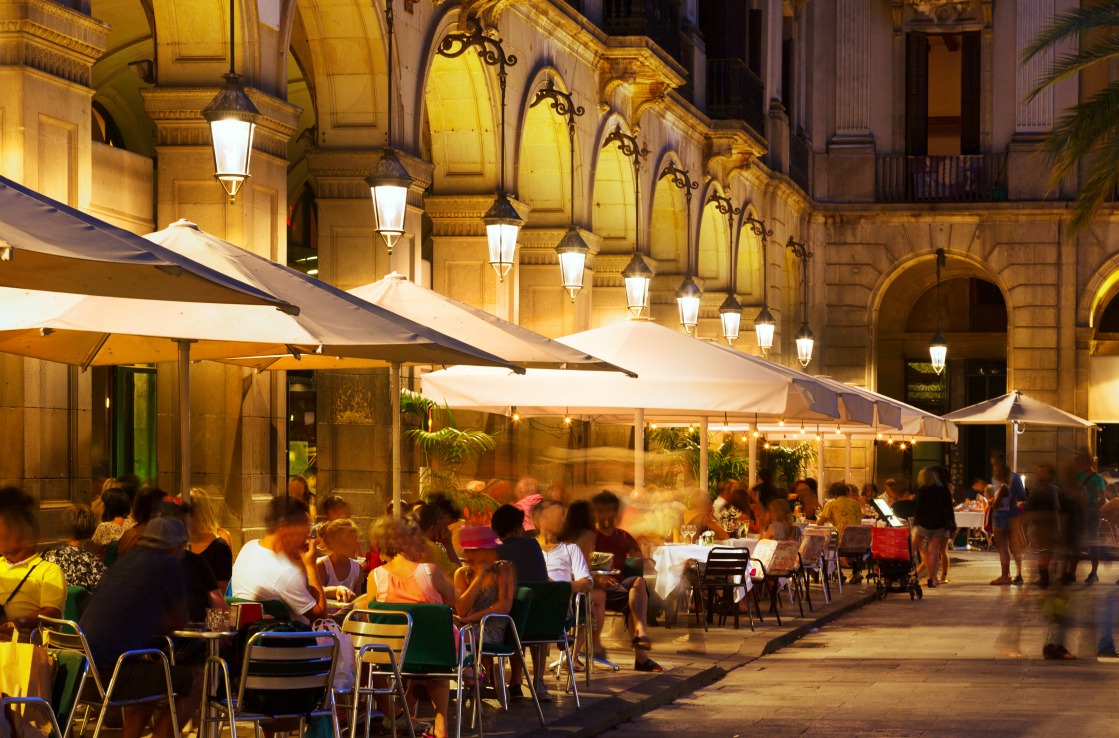 The debate over the best tapas bars in Barcelona is never-ending. However, it works in your favour as the fun is in trying as many as possible. Small in size but big in flavour, Quimet y Quimet is known and loved for its montaditos – slices of bread with punchy toppings. Open for more than 100 years, this tiny spot is always packed and for good reason. The salmon montadito with yogurt and truffle-infused honey alone is worth the wait.
Your tasting tour should also include squid ink croquettes at Bar del Pla, seafood at Cal Pep and anchovies at El Quim. The latter is located in La Boqueria, the city's main market. La Boqueria is a day out in itself, with vibrant produce, famous cafes and a bustling atmosphere. If you can't get a stool at El Quim, seek out Pinotxo nearby which rivals the former with its authentic menu.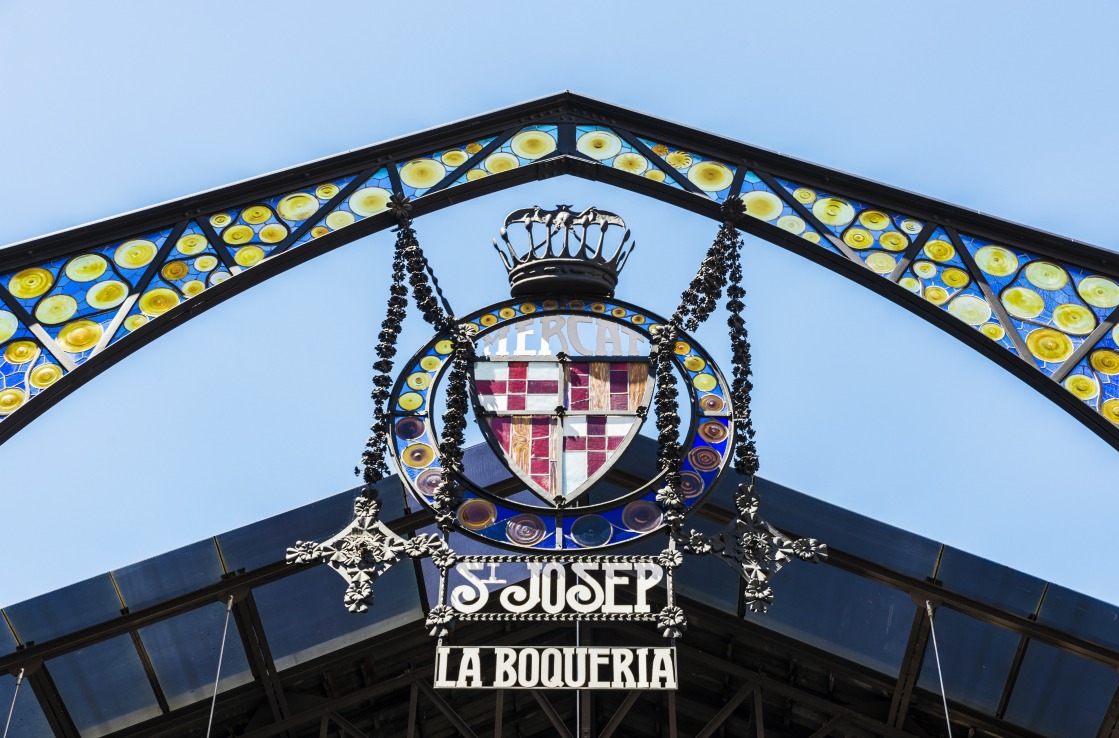 There's high-end dining here too, but with a sense of fun unique to the food scene in Barcelona. Make for Tickets, owned by the Adria brothers where food becomes theatre. Experience spherical fake olives that explode in the mouth and a suckling pig taco that lives long in the memory.
The best beaches in Barcelona
After a couple of days spent satisfying your appetite for sightseeing, you can head to the golden sands of Barcelona, soak up the sunshine and take a dip in the cooling sea. Beaches close to the city are extremely popular during the high summer months, with both visitors and locals vying for a sun-kissed spot on the shore.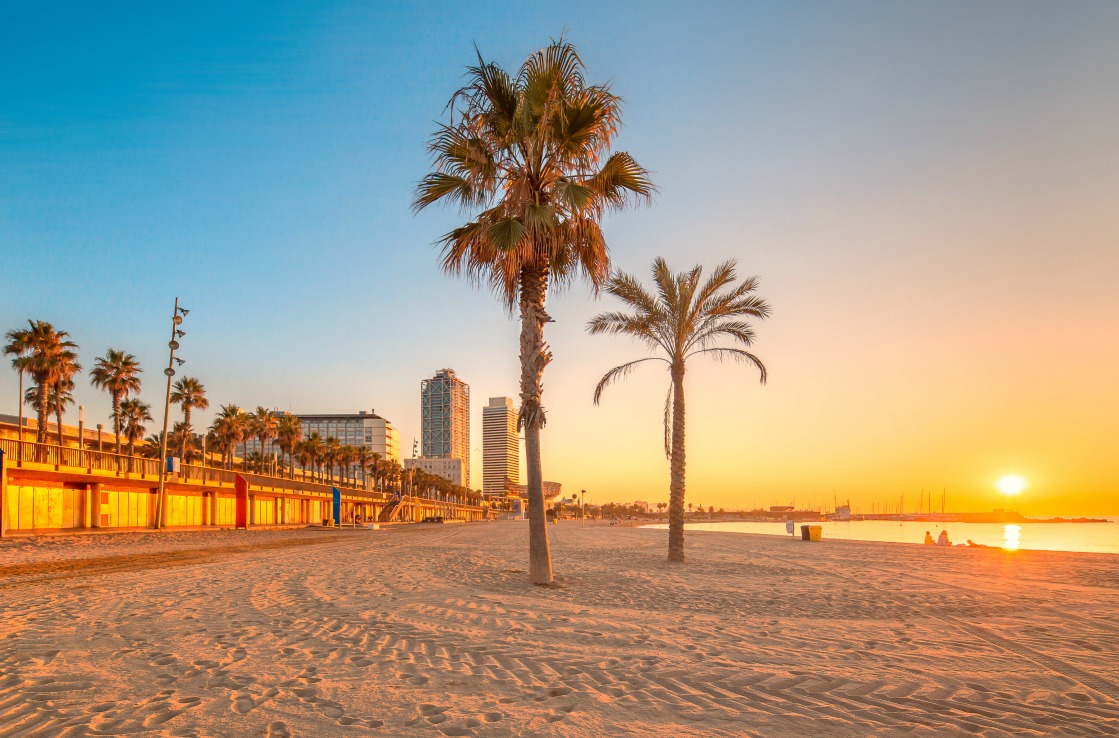 Barceloneta Beach can feel like a carnival, with music and souvenir sellers creating a party vibe. Over on Sant Sebastia Beach – found by the W Hotel – you'll find a mix of sunbathers and surfers, along with some of the best swimming spots in the area. For serenity and solitude, Nova Icaria Beach is a golden curve lined with chiringuitos food stalls, close to the Olympic Park.
Best day trips from Barcelona 
If you're here for more than a few days, you'll be tempted to head out to see more of Catalonia and the Costa Brava. Whether you explore the coastline or venture inland, you'll find plenty to see.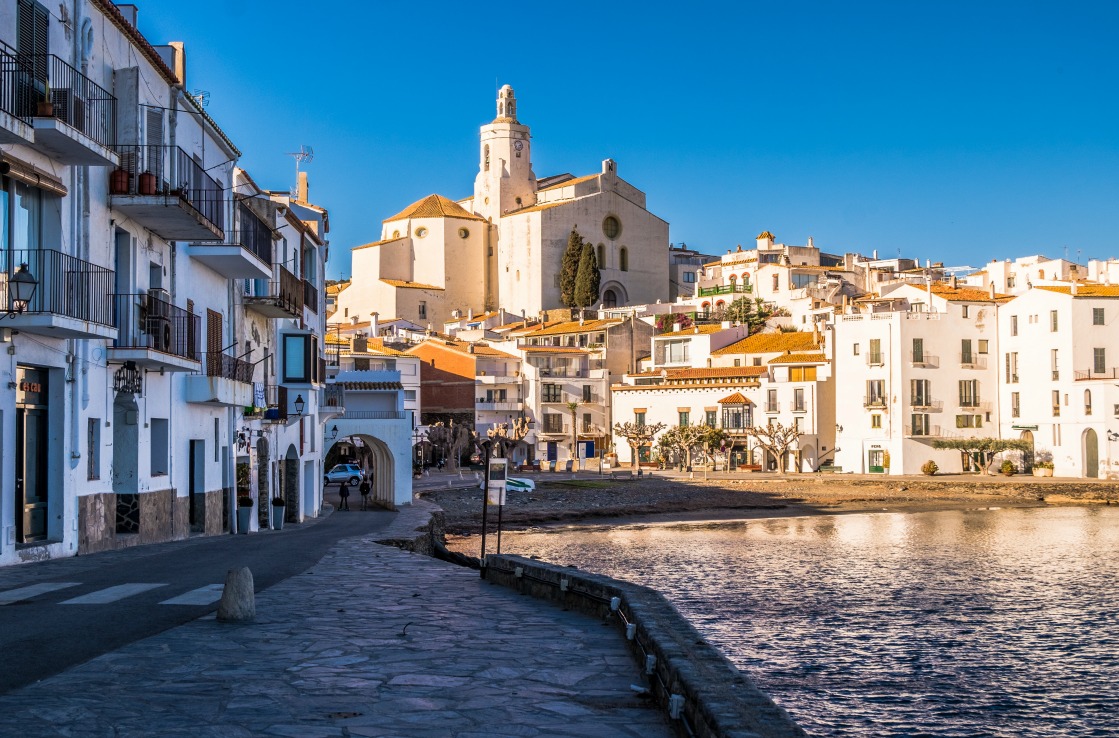 A couple of hours north-east is Cadaqués – a compact town of atmospheric lanes which spill out on to the pebble beaches. It's also a place of pilgrimage for devotees of surrealist artist Salvador Dali, as this was his favourite place to holiday and to seek creative inspiration.
In the opposite direction sits Tarragona – a city less popular with tourists, owing to the proximity of Barcelona, but a rewarding place for those who visit. It does without the crowds and bustle of Barca, but still has the beaches and numerous things to see and do. The history is rich here, too – Tarragona was an important Roman port and is replete with well-preserved relics and ruins.
There's a 2nd-century amphitheatre close to the sea, an aqueduct, a Roman forum and circus, a necropolis with thousands of ornate tombs, and ancient walls. Not all of the sights are squirreled away behind entrance fees and doors, however – you'll unearth some relics in the corners of restaurants and bars, the perfect melding of old and new.
Barcelona is a place of wonder, overflowing with creativity, flavour and fun. To explore this iconic Spanish city and the surrounding area, organise car hire from Barcelona.