Things to do in Barcelona
If you're not sure what to do in Barcelona, read on and we'll run through some of the key things to do in the city in your Hertz car hire, whether regular or electric prepare for an adventure. From the iconic La Sagrada Familia and Park Güell, to Camp Nou and Montjuïc Castle – here are some of the most famous and exciting tourist attractions to add to your travel plans.
Read on to discover Barcelona with Hertz.
Park Güell
08024 Barcelona, Spain
This blend of greenery and artistic design sits stop Carmel Hill in the La Salut neighbourhood, an 18-minute drive from the central Gran Via de les Corts Catalanes. This expansive mixture of mosaic buildings, sculpture and nature exhibits Catalan modernism at its best. Built at the turn of the 20th century and a designated UNESCO World Heritage Site, the park is a perfect place to visit on a sunny day. Reach the stone cross at the top of the park for breath-taking panoramic vistas of the city.
La Rambla
At almost a mile long,this iconic street stretches through the nucleus of central Barcelona from Plaçade Catalunya all the way to the Columbus statue by the coast. There are a variety of shops, eateries and stalls on this lively boulevard – perfect for a day out enjoying some local retail therapy amongst tourists and locals alike. If you're feeling peckish, fear not – you'll be spoilt for choice with the copious number of restaurants, tapas bars,andtheBoqueria Food Market, one of Europe's largest and most famous food markets. Read on for more information on this legendary market.
Mercado de La Boqueria
La Rambla, 91, 08001 Barcelona, Spain
Also situated on La Rambla is the Mercado de La Boqueria public market. It's one of the main Barcelona tourist attractions, with tourists flocking here to get their hands on the eclectic concoction of produce and goods on offer here. From fruits and vegetables, to gifts and presents. Pop by here and pick up a gift for loved one. Alternatively, enjoy a fruit box – a colourful combination of citrus flavours to get a natural sweet fix. You can also find the finest cured Catalonian ham, as well as fresh fish caught from the clear waters of the Balearic Sea. A must visit for those wanting a true taste of the city.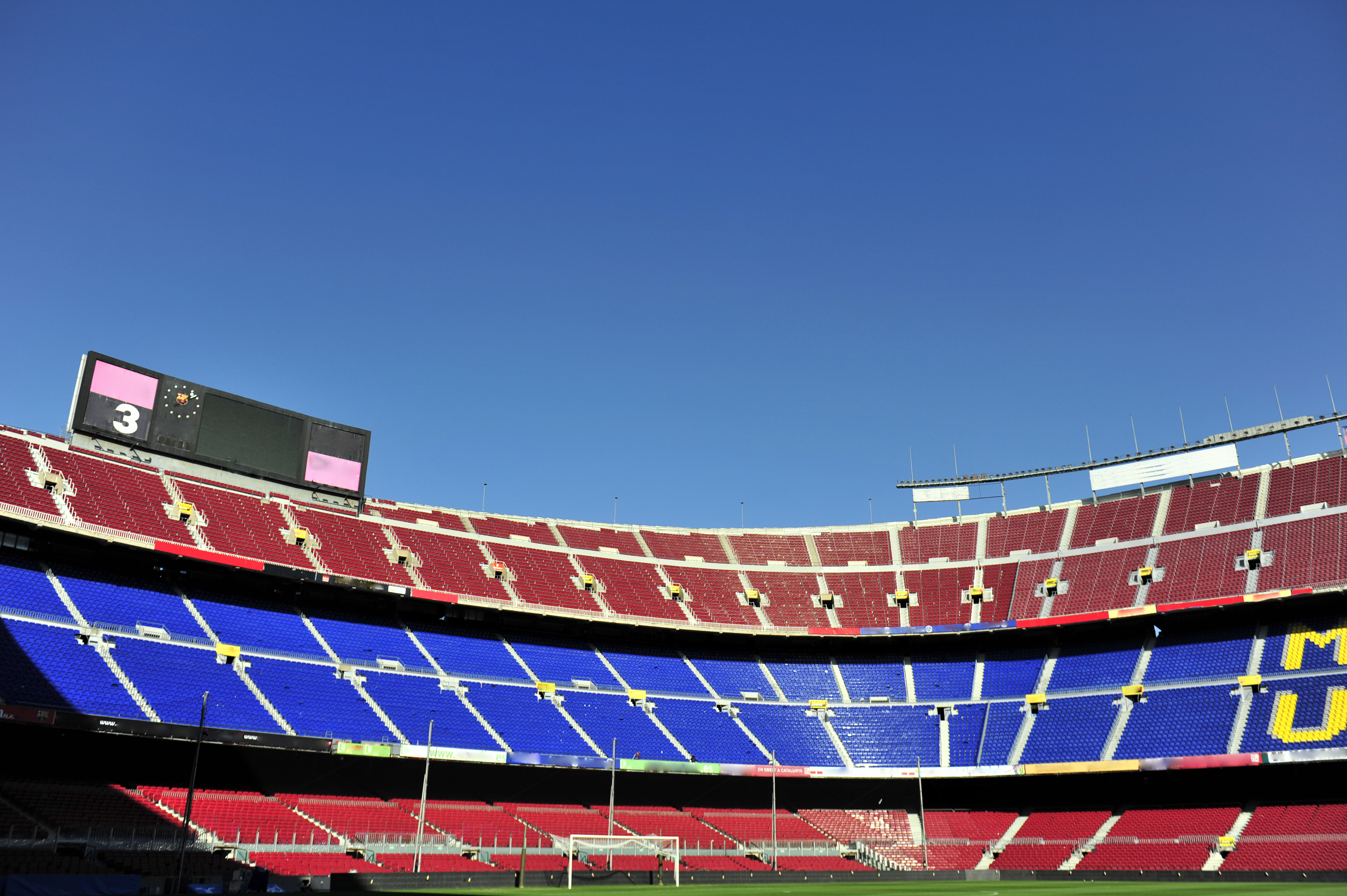 Camp Nou
C. d'Arístides Maillol, 12, 08028 Barcelona, Spain
Camp Nou (now officially branded as Spotify Camp Nou) has an atmosphere to be experienced by anyone with a love of football. Locates in the east of Barcelona and home to football giants FC Barcelona, the stadium opened its doors in 1957. The magnificent structure stands at a whopping 48 metres in height and covers a surface area of 55,000 square metres, with a 99,354 seating capacity. This sporting giant is a 30-minute drive from the Gothic Quarter, situated near Les Corts. If you're not lucky enough to catch a game, stadium tours are also available, allowing you to glance at the silverware of the much-decorated trophy cabinet. Go pitch-side to see the field up close and experience Camp Nou for yourself.
Picasso Museum
c/ Montcada, 15-23, 08003, Barcelona, Spain
Pique your artistic curiosity at this Picasso Museum which houses a collection of around 5000 of the famed artist's works. The museum, which opened in 1963, is in the central La Ribera neighbourhood, just off Plaça de Catalunya. The regional government of Catalonia recognises it as being a museum of national interest. Some of the highlights on display are the pieces 'Man in a Beret', 'The Offering' and 'Minotauromachy'. The museum is an intimate display of the painter's adoration of the city and chronicles his rise to fame. With a permanent collection as well as regular exhibitions displaying some of his other work. A visit is sure to inspire you and your family to sketch, paint, sculpt and draw.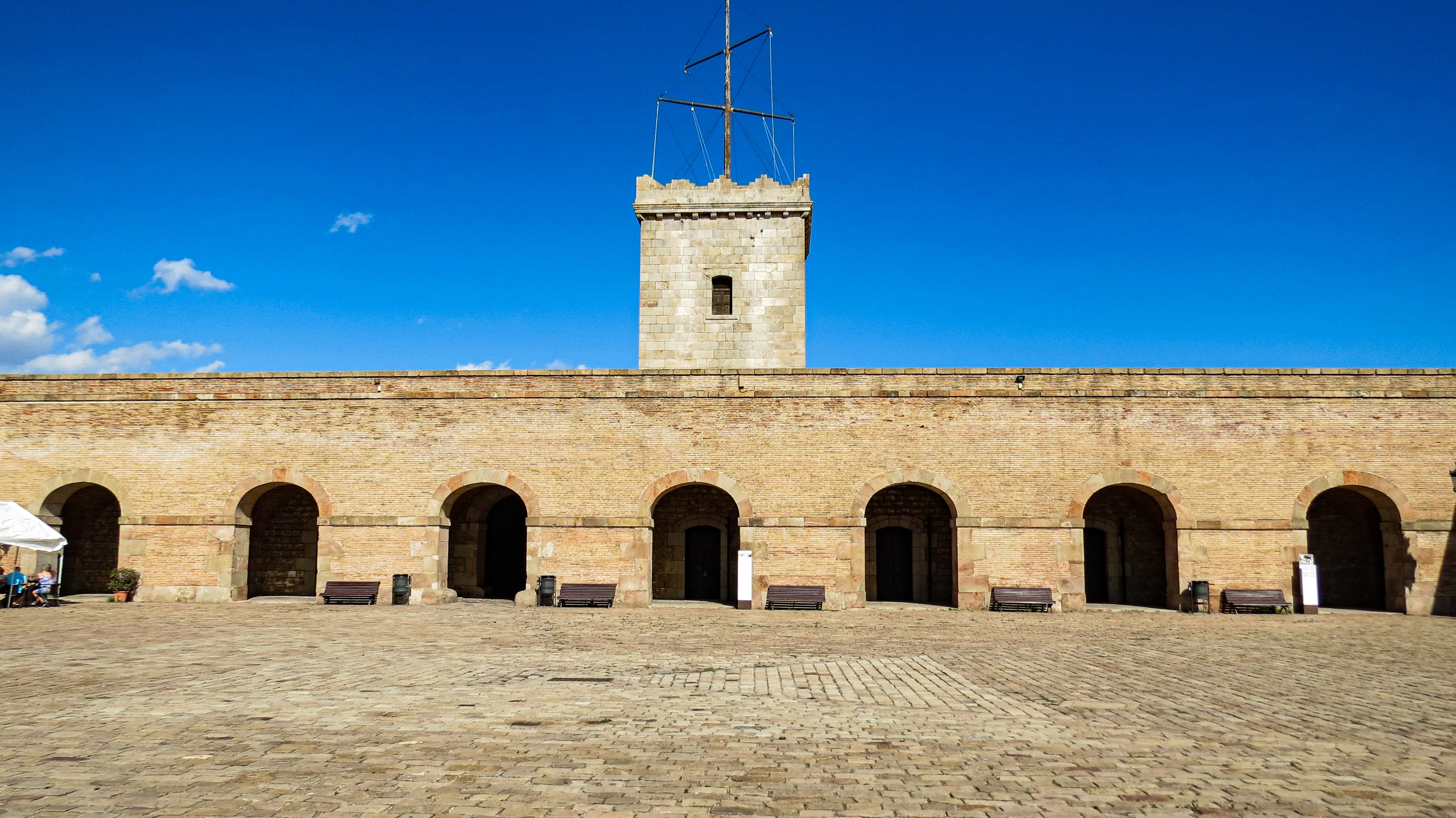 Montjuïc Castle
Ctra. de Montjuïc, 66, 08038 Barcelona, Spain
Montjuïc Castle is located at the summit of Montjuïc Mountain. Standing 173 metres above sea level, it dates from the 17th century when it was used as a fortress to defend Barcelona. Enjoy a 360-degree peripheral view of the city from the top, which includes a remarkable view of the Port of Barcelona. The structure has had many uses over the years - it was even used as a prison for a time. An interesting thing to look out for are the marks on the battlements of the castle, left by Pierre Méchain to first determine the metric system that we still use today.
Barceloneta Beach
Bask in the glory of the Barcelona sunshine or enjoy a cool evening breeze along Barceloneta Beach. Named after the fishing district of Barceloneta and situated just off Park Güell and Arc de Triomf, a visit to this beach is one of the most fun things to do in Barcelona. If you're feeling energetic, we recommend the gymnastics area or take part in a game of beach volleyball, beach tennis or even get in a few rounds on the ping pong tables. If you look inland, you'll also get a magnificent view of the Torre Glòries skyscraper in the distance.
Discover your own things to do in Barcelona with a car hire from Hertz