Synonymous with the 1960s space race – Houston, we have a problem – this is a city with its eyes to the sky. The magic of space never ceases to amaze young minds, which makes Houston the ideal choice for family trips. Real-life spaceships are just one part of the story, with the wonders of wildlife and amazing aquatic displays to enjoy too.
Driving is the preferred way to travel in Texas, so sort car hire in Houston and then visit our top picks of Houston's family attractions.
Space Center Houston
Just outside the city, in the Clear Lake area, sits Space Center Houston. Open to the public, this interactive space attraction is next to the NASA Johnson Space Center, named in honour of former president Lyndon B Johnson. This part of the compound is a functioning NASA facility, where astronauts train, missions are planned and outer-space activities are controlled.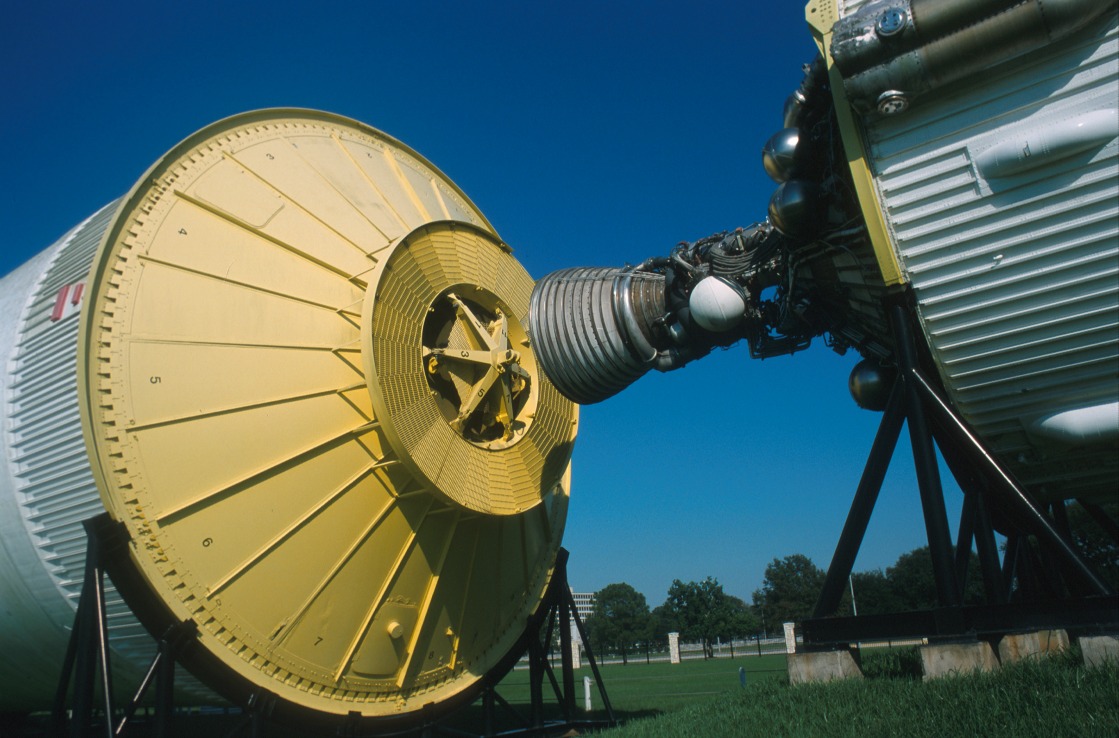 More than a million people visit Space Center Houston every year, including adults and children. Inside, you'll find hands-on and educational experiences that are perfect for families. There's a gyroscope for experiencing 3G forces, moon rock you can touch, space suits and plenty of interactive exhibits.
Kemah Boardwalk
You'll find the fun-filled Kemah Boardwalk on the water to the south-east of Houston, roughly a 40-minute drive away. There's a thrilling roller coaster and a Ferris wheel with superlative views, as well as carnival and fairground games and every kind of fast food you can imagine.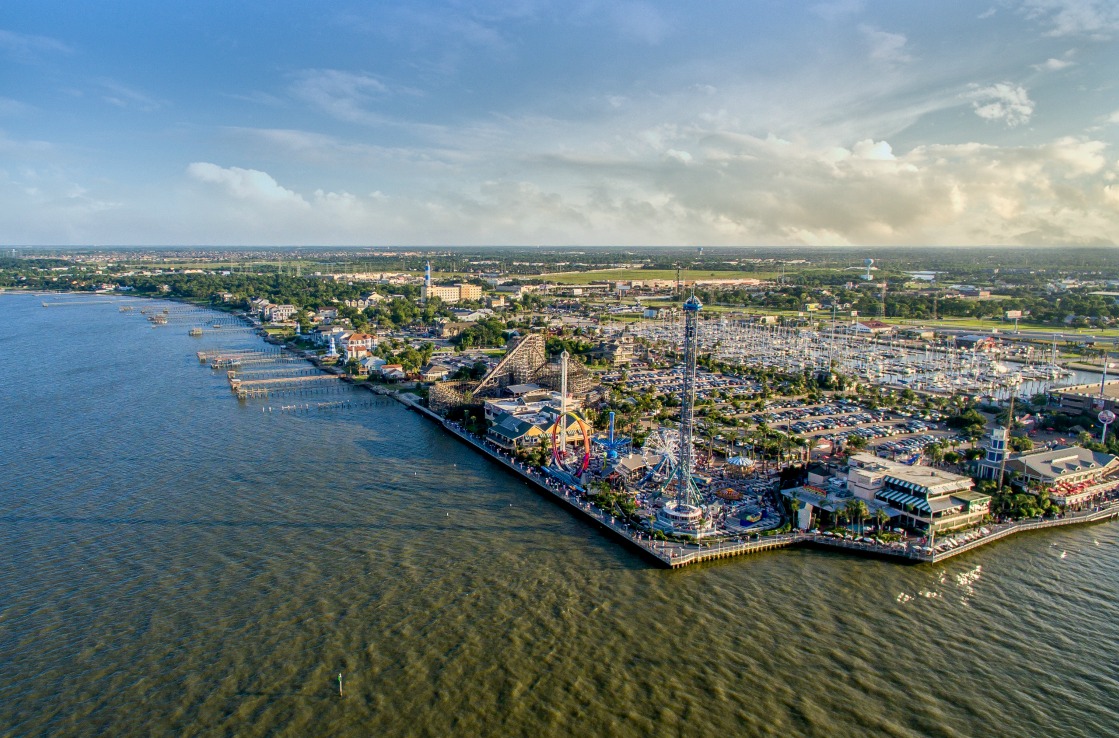 If you want to really give the little ones a rush, take them onboard the Boardwalk Beast – a 25-minute boat ride where you hit speeds of up to 40mph. Be warned, the Captain promises to get you wet. To cut down on queuing time, make the most of the weekday lull or, for the ultimate fairground atmosphere, join the swell of Texan families on Saturdays and Sundays.
Children's Museum
The Children's Museum of Houston is a great way to keep the kids engaged on a budget – it's cheaper than other attractions, and there's free entry on Thursday nights between 5pm and 8pm. This vibrant museum covers 90,000 square feet – that's bigger than a football pitch – and balances educational areas with pure fun.
They can burn off some excess energy on a rope course, get hands-on with physics and science using water at FlowWorks, or even run for office. For the budding James Bonds amongst us, there are secret spy missions waiting to be solved. Climbing, learning, inventing and playing – this place gets their minds and bodies ticking.
Houston Zoo
Houston Zoo is a biggie, with some 55 acres of grounds hosting hundreds of animal species. From poison dart frogs to elephants and orangutans, it truly is all creatures great and small. There are varied habitats to explore, including African forests and underwater worlds, each one designed to mimic the natural environments of its residents.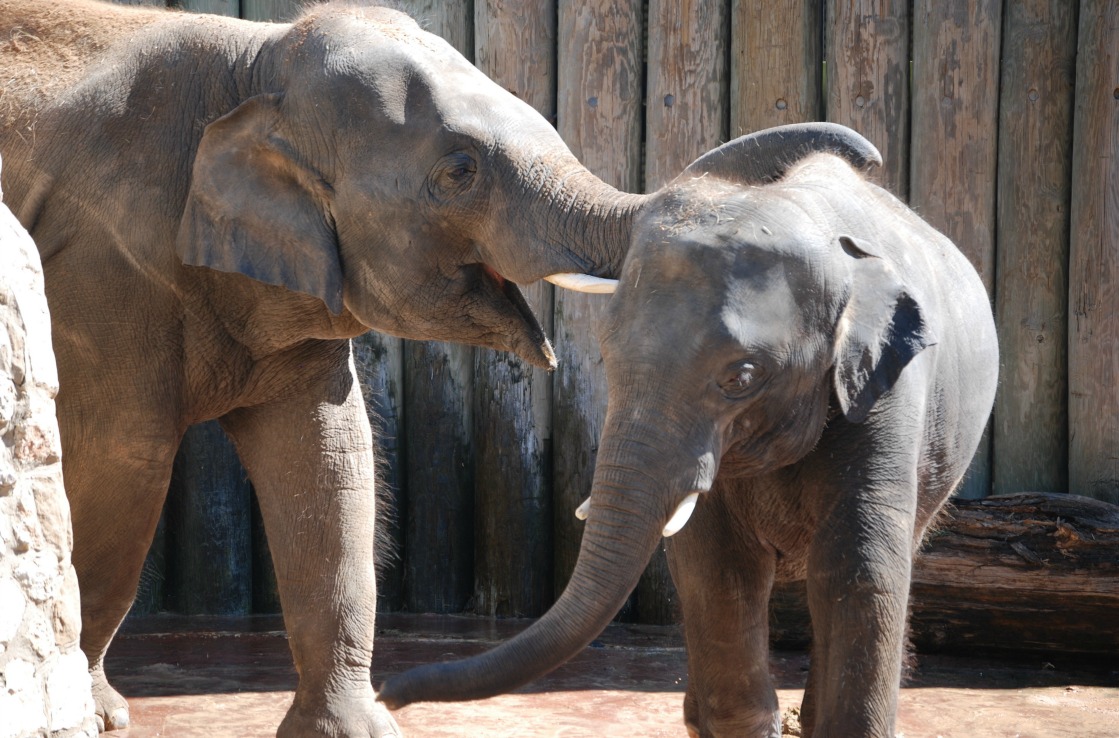 This is your chance to encounter and feed these beautiful creatures – and even have a sleepover in the grounds. The overnight events are the perfect way for children to learn more about the zoo, to meet the 'ambassador animals', and wake up to the sound of sea lions.
Downtown Aquarium
Downtown Aquarium is a cut above your standard aquarium experience. Yes, it has 500,000 gallons of water, diverse fish, stingray and swamp areas – but this is a themed restaurant, too.
The fun starts outdoors, with a Ferris wheel, carousel and other family rides. Then you can ride a train through a shark tunnel or head to a temple to see white tigers. There's a sunken temple with snakes, tarantulas and scorpions, a rainforest environment, shipwrecked Spanish galleon teeming with aquatic life and alligators and turtles in the swamp.
The menu is perfect for families, with salads, burgers, grilled fish and shrimp every which way. It's the setting that really steals the show though, with floor to ceiling aquarium tanks showcasing an incredible selection of underwater creatures as you dine.
Discovery Green
Famous for its scenic city views, Discovery Green is a charming community space which is full of outdoor activities. There are live music concerts, sports courts, friendly restaurants and weekend 'art carts' which are designed by local creatives. For younger ones, the playgrounds and fountains are guaranteed hits, along with the mist tree which is great for cooling down in the sunshine. Whether running around or relaxing by the lake, this is the perfect place to enjoy a hot Texan summer.
Space City promises a trip to remember for kids of all ages. There's plenty to see in the central districts and – with Houston car hire – even more adventures to be had on the outskirts. Drive one hour south to the gorgeous barrier island of Galveston for sun and sand, or head north to Sam Houston National Forest for woodland adventures.