London is a thriving city with so much to see and do, but there's also plenty to explore further afield. With a hire car from Hertz, you can head out of the capital and explore the incredible day trips the south of England has to offer. From castles and manor houses, to cities steeped in history, there's so much that hiring a car can open for you.
Here's our list of the best day trips from London.
         Highclere Castle
         Bath
         Brighton
         Guildford
         Chichester
         Cambridge
Highclere Castle
Drive from London: 2 hours
The stunning 19th-century Highclere Castle (RG20 9LE) - known as the real-life Downton Abbey - is a must-visit for fans of the hit TV show. Take a guided tour behind the scenes or go for a stroll through the wildflower meadows. There are several great events for families throughout the year, including a family Easter egg hunt. When you're ready for a break, there are two cafes to choose from. Sit out in the stable yard or grab a coffee at the indoor café, looking out the window towards Penelope's wood in the distance. Parking available on site.
Bath
Drive from London: 2.5 hours
Head down the M4 to reach Bath, a city steeped in history with small reminders of the city's past on every street corner. Visit the famous ancient Roman baths or explore the independent shops and cafes near the Victorian Pulteney Bridge. Fashion fiends should check out Bath Fashion Museum on Bennet Street. Here, you'll find 100,000 pieces of clothing and footwear from the Victorian era up to the present day. For some fresh air, Prior Park and Royal Park of Victoria are great spots to sit out for a picnic lunch and enjoy some sunshine.
Brighton Pier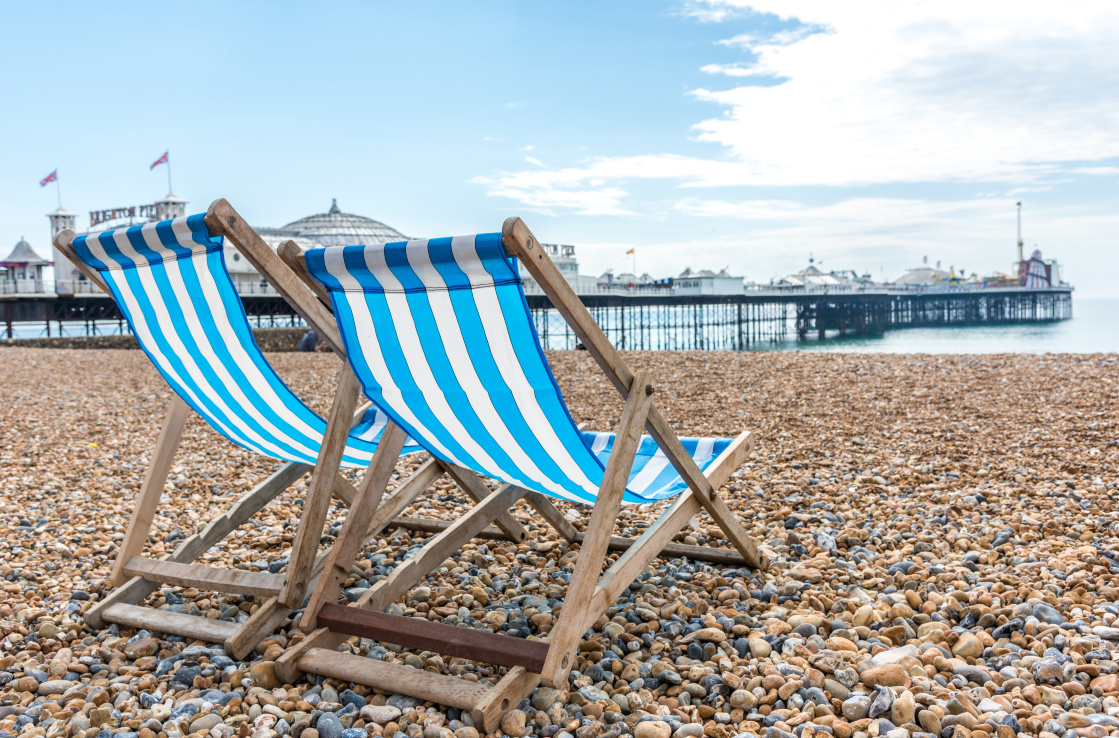 Drive from London: 2 hours
Brighton's Grade II listed pier (BN2 1TW) is one of the city's most popular tourist spots, and at just a two-hour drive along the A23 from London, it makes a great day trip for all the family. There are plenty of rides to suit all age groups - from teacups and waltzers to the adrenaline-fuelled Turbo Coaster and Booster rides. Try your luck in the arcades before tucking into delicious ice cream and fish and chips by the sea. If you want to explore more of Brighton and soak up some of the local culture, head to Trafalgar Street, featuring replicas of Banksy's earlier works. The city is filled with incredible street art of local artists following in Banksy's footsteps.
Guildford Castle
Drive from London: 1 hour
If you've already ticked Buckingham Palace off your itinerary, hop in your car and head along the A3 to visit Guildford Castle (GU1 3SX). While not as grand or pristine is it was in its prime as a thriving medieval hub, this incredible structure is still a sight to behold. Wander the grounds or grab a coffee and snack in the onsite cafe, picturing what the castle would have looked like in its heyday. Climb to the top of the Great Tower and you'll be rewarded with breathtaking 360-views of Guildford and the surrounding countryside. The beautiful gardens and grounds won Green Flag awards for their stunning floral displays and make the perfect spot for a family stroll.
Chichester
Drive from London: 2 hours
Chichester is a quaint city around two hours from London on the A3. It's surrounded by sprawling countryside, sandy beaches and plenty of historical attractions that make it the perfect getaway from the hustle and bustle of the capital. The Pallant House Gallery on North Pallant is home to a variety of exhibits throughout the year and prides itself on stimulating and innovative ways of thinking about modern and contemporary art. If history is more your thing, the city's cathedral is a beautiful historic piece of Norman and Gothic architecture to explore. Dating back to the 11th century, this towering cathedral can be seen from almost anywhere in the city and regularly hosts tours, concerts and events showcasing the history and people of Chichester.
Cambridge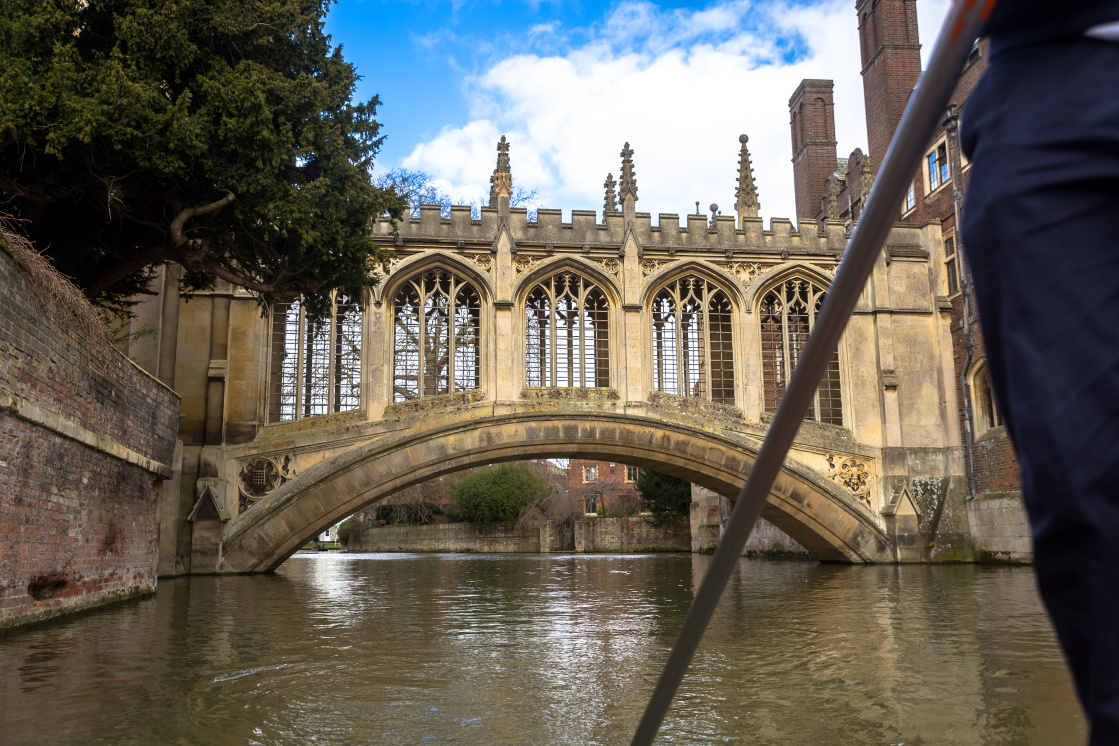 Drive from London: 2 hours
With its ornate buildings and historic university campus, there's plenty to explore and admire in the picturesque city of Cambridge. It's easily reached on either the A1 or M11 north. You'll find historic architecture at every turn, rivalling London's wealth of stunning buildings. Head to the Bridge of Sighs for a stunning example of Victorian design or relax along the banks of St John's College, the founding place of the Oxford and Cambridge boat race. For nature lovers, the University Botanic Gardens are a floral masterpiece and the perfect spot for a springtime stroll.
Hire a car with Hertz to explore everything the capital and its surrounding cities have to offer.