It's easy to get caught up in the charm of Cagliari, Sardinia's colourful capital. However, beyond the tours of historical sites and sunset views from its famous, medieval tower, there's an island of natural wonders and unforgettable experiences.
From beautiful beaches to ancient towns, take a break from city sightseeing and explore the island's hidden treasures with our favourite day trips from Cagliari.
Escape the modern world at Cape Carbonara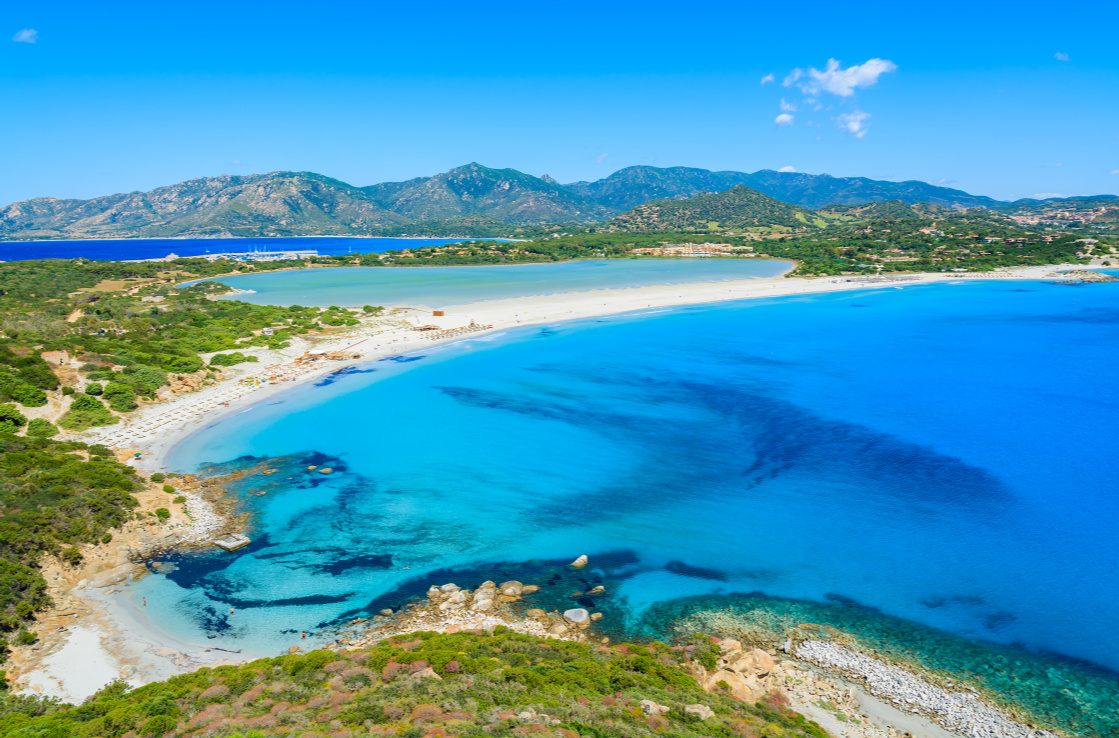 The journey to Cape Carbonara, on Sardinia's south-eastern tip, is almost as breathtaking as the destination itself.
Take the scenic route along the coast, following SP17, to soak up the views and breathe in the sea air.
Once you arrive, don your flip-flops and stroll to the golden sands of Spiaggia di Porto Giunco beach, where the azure waters are filled with schools of colourful fish.
For sweeping views of Sardinia and the protected waters of the bay, head to the observation deck at the very tip of Cape Carbonara.
For lunch, drive inland to the central piazza in Villasimius, a small, former fishing village with plenty of character.
Cagliari to Cape Carbonara (via SP17): 32 miles, 1 hour 15 minutes
Explore Sardinia's natural heritage at Monte Arcosu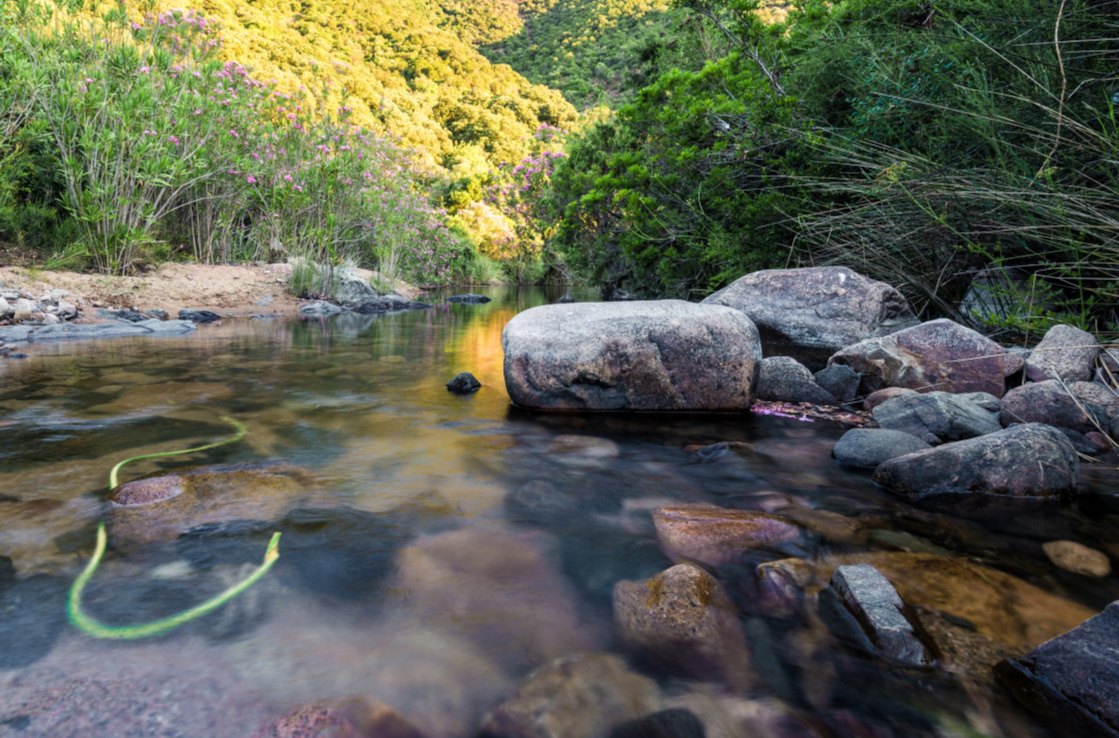 One of Sardinia's most impressive natural attractions is the WWF's 14-square-mile Monte Arcosu wildlife reserve.
It's part of a sprawling 35,000-square mile forest – one of the largest in Italy – that features several varieties of oak trees, Mediterranean scrub including carob and olive trees, and streams, springs and rivers.
Drop into the visitor centre – signposted 'oasi WWE' – to find out about the trails, and tread carefully as you walk through this reserve and you may catch sight of a Sardinian fallow deer or wild boar.
On your way back to Cagliari, stop off in Uta and Assemini, which are filled with beautiful, centuries-old architecture.
Cagliari to Monte Arcosu (SS195 and SP1): 15 miles, 40 minutes
Uncover history in the ancient city of Nora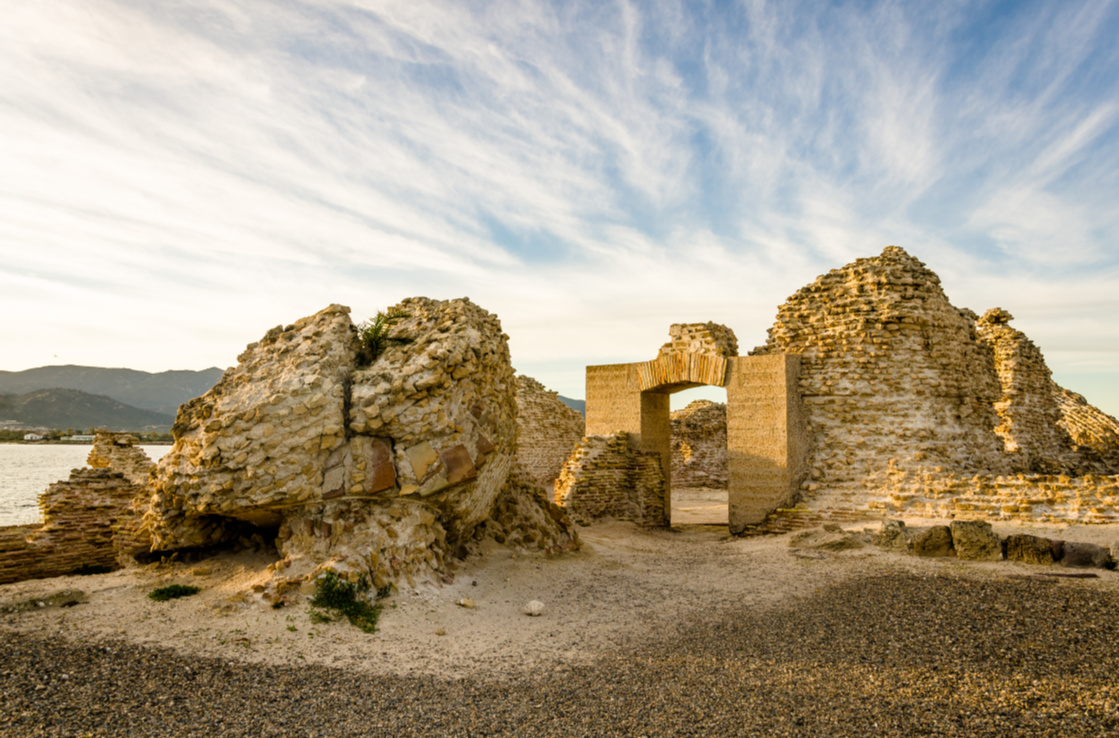 Take another drive along the coast, this time heading south-west along the SS195 to explore the ancient, myth-infused town of Nora, near Pula.
Standing as one of Sardinia's oldest towns – it dates back to 800 BC – every crevice and corner conceals untold secrets and history.
While much of the town is now deep underwater in the Tyrrhenian Sea, there's still plenty to see on land. Take a tour around the Roman ruins, including the remains of temples and baths, as well as the grand theatre, and visit the Giovanni Patroni Archaeological Museum in Pula to see artefacts recovered from the underwater site.
With the backdrop of these ancient ruins, cool off by taking a dip in the crystal-clear waters at Nora beach before you head back to modern civilization.
Cagliari to Nora: 23 miles, 45 minutes
Discover striking murals in San Sperate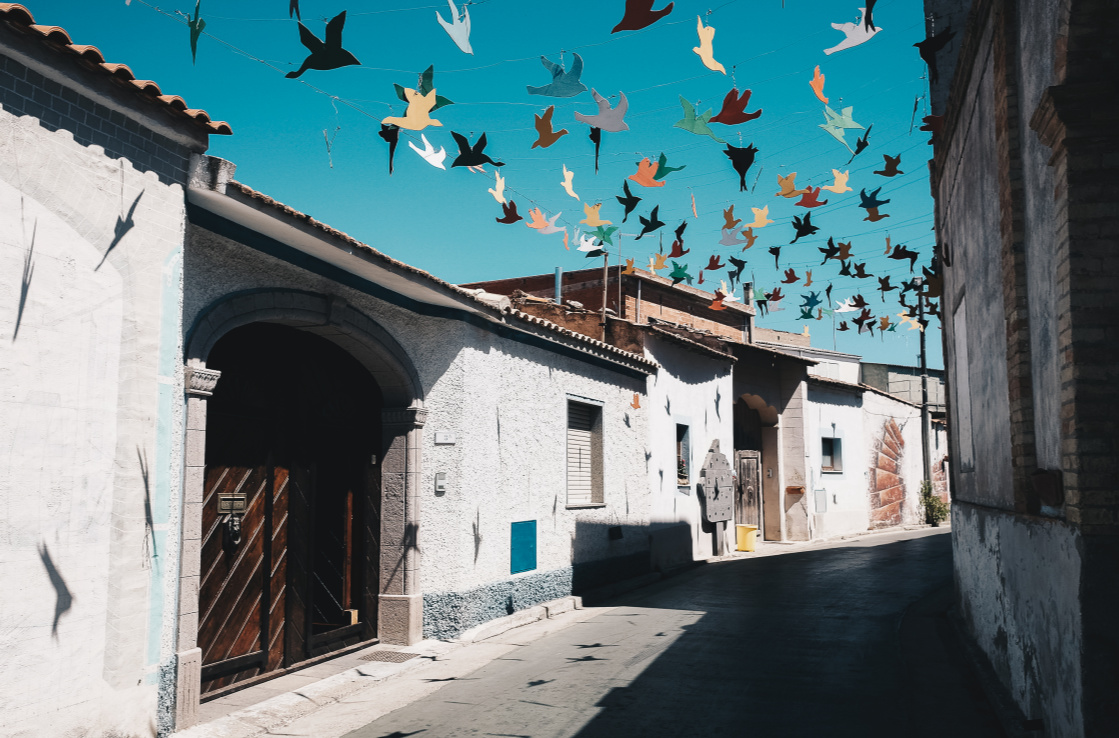 Just north of Cagliari lies the little village of San Sperate. Before 1968, it was a quiet place, known for its fresh peaches and citrus fruits – there was even a festival to celebrate them – until a local etcher, sculptor and painter, and former farmer, Pinuccio Sciola, transformed it into a walking canvas.
Visit today and you'll be met with walls upon walls of artwork. From colourful murals depicting the life of a rural farmer to sculptures and structures which bring the village to life, enjoy a peaceful afternoon wandering this open-air art gallery.
Cagliari to San Sperate: 13 miles, 25 minutes
Sardinia is jam-packed with unforgettable experiences and breath-taking sights. Ensure you make the most of your time on the island by hiring a car from Cagliari.