Bringing a flourish of Italian artistry and Riviera flair to its line-up, Hertz Italy has introduced a bespoke Alfa Romeo Giulia and electric-only Fiat 500 'Spiaggina' to the Selezione Italia range.
Launched in 2017, Selezione Italia comprises models from the most iconic Italian car companies – Maserati, Abarth, Alfa Romeo, and Fiat special editions.
The one-off Alfa Romeo Giulia Veloce Grand Tour features bespoke exterior and interior finishing, as well as a Renaissance fresco-style headliner.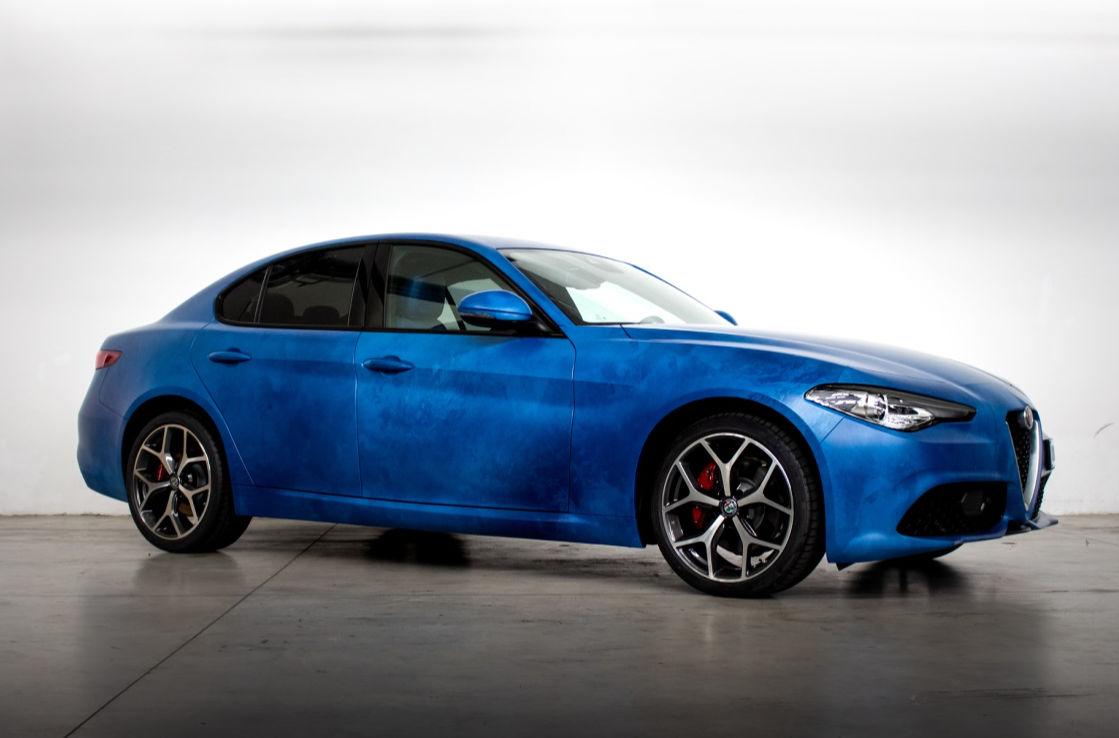 The funky Fiat 500 Jolly 'Spiaggina' Icon-e, meanwhile, is a modern, electric-powered version of the original 1962 model, which did without a roof and doors.
Find out more about booking a car in Italy or read on to discover more about the new additions to Hertz Selezione Italia.
The Alfa Romeo Giulia Veloce Grand Tour
The special-edition Giulia was created in partnership with Milan-based Garage Italia, which brings tailor-like attention to detail and craftsmanship to car customisation.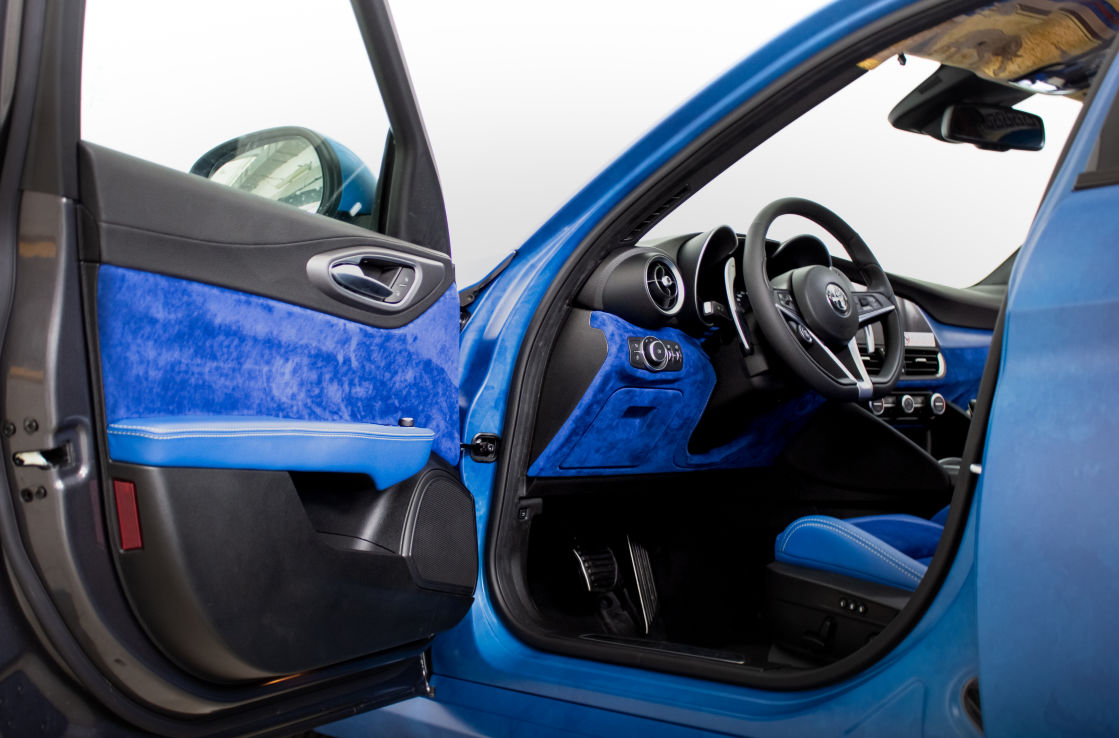 This one-off Alfa combines sportiness and beauty, speed and emotion, encapsulating the values of the Selezione Italia.
The Giulia's striking design draws from Italy's historic art scene, especially 16th-century Renaissance.
The first thing you'll notice is its blue bodywork resembles the lapis lazuli stone – which featured so prominently in Italian Renaissance painters' work – and it continues when you hop inside.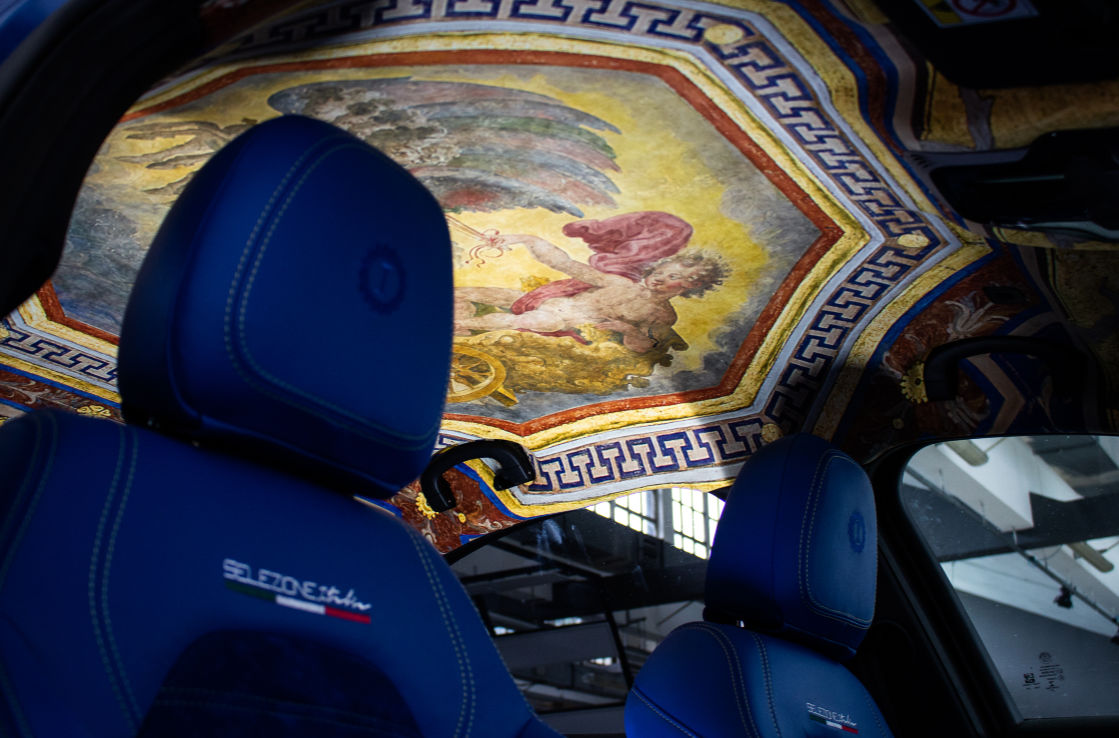 The lapis-blue, Alcantara upholstery is accented with contrasting stitching, and the headliner is a recreation of Taddeo and Federico Zuccari's Apollo circondato dallo Zodiaco – the original is in Odescalchi Castle, near Rome.
Beneath, the Giulia features a 280hp 2.0-litre turbo petrol engine, making this a piece of Renaissance art that can go from 0 to 62mph (100km/h) in just 5.7 seconds.
Fiat 500 Jolly 'Spiaggina' Icon-e
The special-edition Fiat 500 Jolly 'Spiaggina' Icon-e brings out the best in this already-iconic model.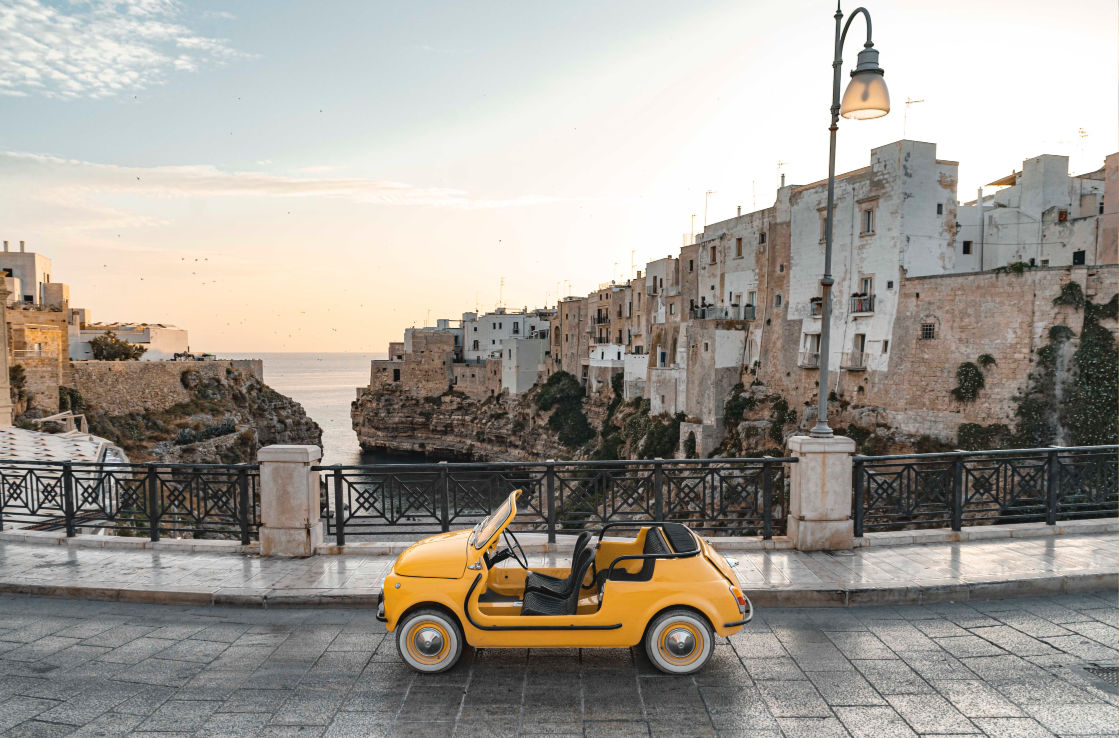 The original 1962 Jolly was created by the famous Ghia design house and coachbuilder, lopping off the roof and doors for real open-top motoring. Garage Italia's version brings the model up to date, though, by retrofitting an electric motor.
Three editions of the Fiat 500 have been created: one with an Italian flag design, one in Hertz's iconic yellow and black, and one in the classic blue that Fiat became so famous for.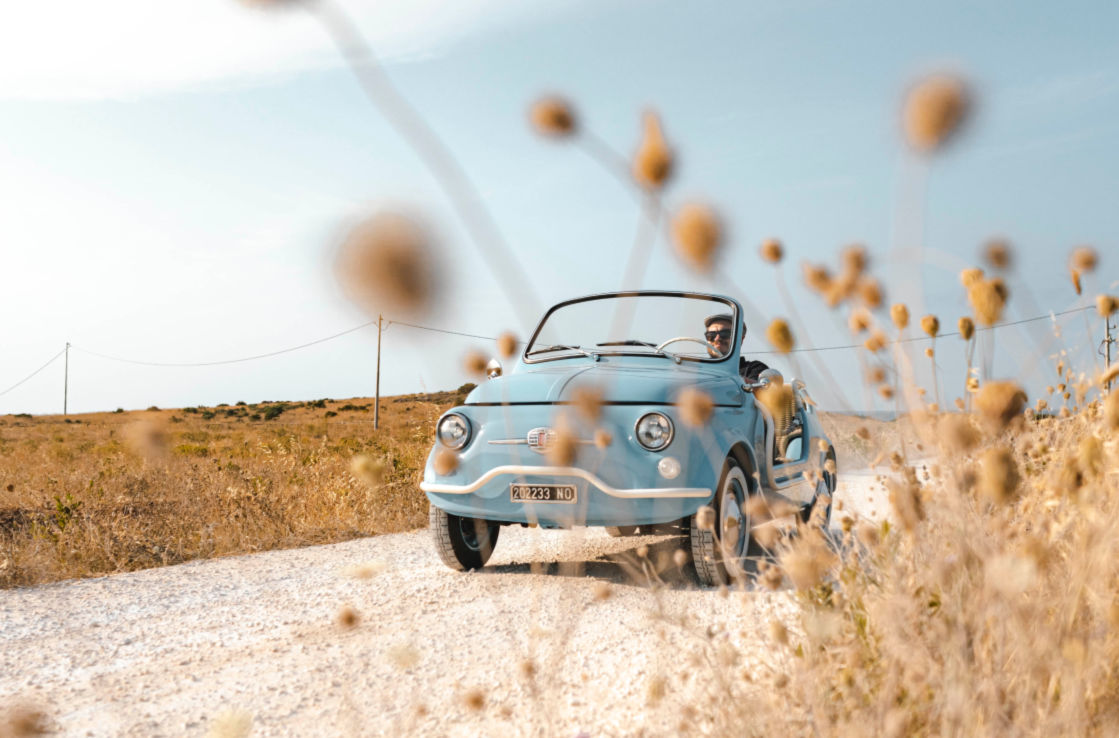 The Fiat 500 Jolly brings together all the best mod-cons with traditional Italian charm. Inside, you'll find natural, hand-woven upholstery and a five-inch digital screen, while the outside is complemented by colourful wheels and powerful LED headlights.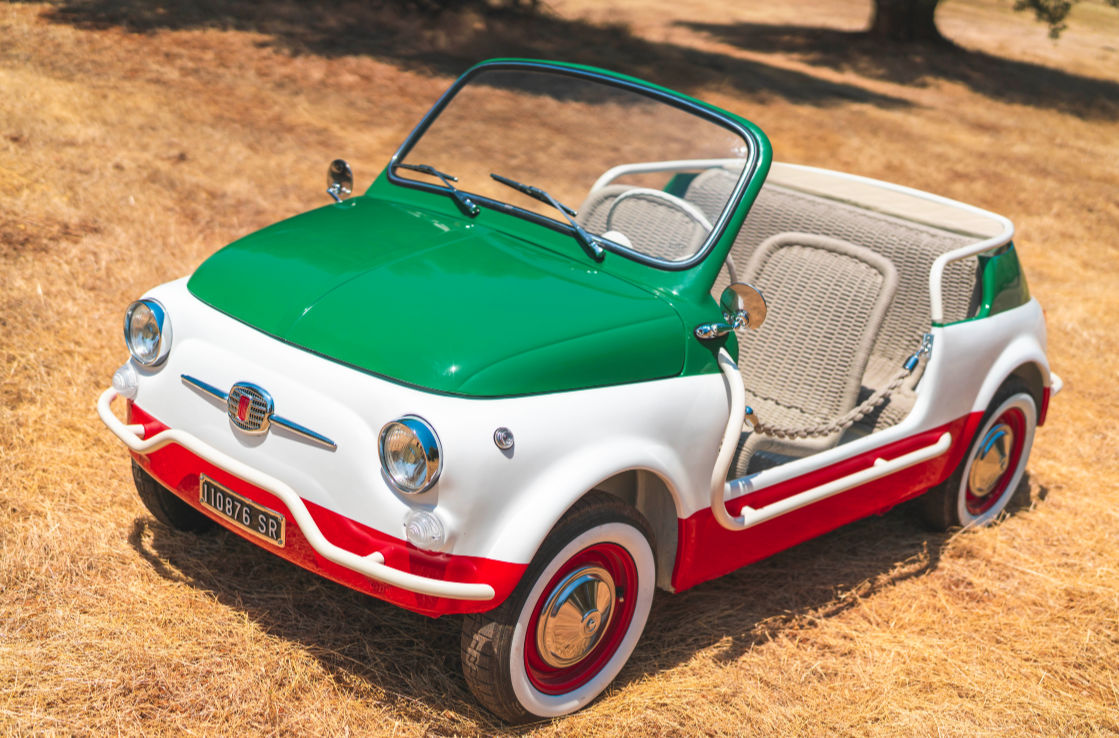 With its open top and lack of doors, the Fiat 500 Jolly 'Spiaggina' is the perfect vehicle for travelling around Italy and embracing the outdoor nature of the country. The hand-woven natural rope interior, colourful wheels and bright design brings the cool and vibrant essence of the Fiat 500 'Spiaggina' to life.
Hertz Selezione Italia
Hertz's Italian range is a remarkable selection of some of the best-loved Italian cars available, from the compact Fiat 500 Jolly 'Spiaggina' Icon-e to the powerful Maserati Quattroporte.
Perfection in every detail, make and model guaranteed, quality and excellence, in addition to an exclusive rental experience represent the heart of the Selezione Italia, and this is apparent in the stylish, modern and traditional elements that have been combined in the creation of the two, newest exclusive vehicles.
Hire the Alfa Romeo Giulia Veloce Grand Tour and Fiat 500 Jolly 'Spiaggina' Icon-e in Rome, Florence or Milan.