Boston – Part 1
From city-slicking in Beacon Hill, Boston to walking barefoot on the white sands of Martha's Vineyard island, an East Coast road trip is making a serious case to be included on the bucket lists of even the most discerning travellers.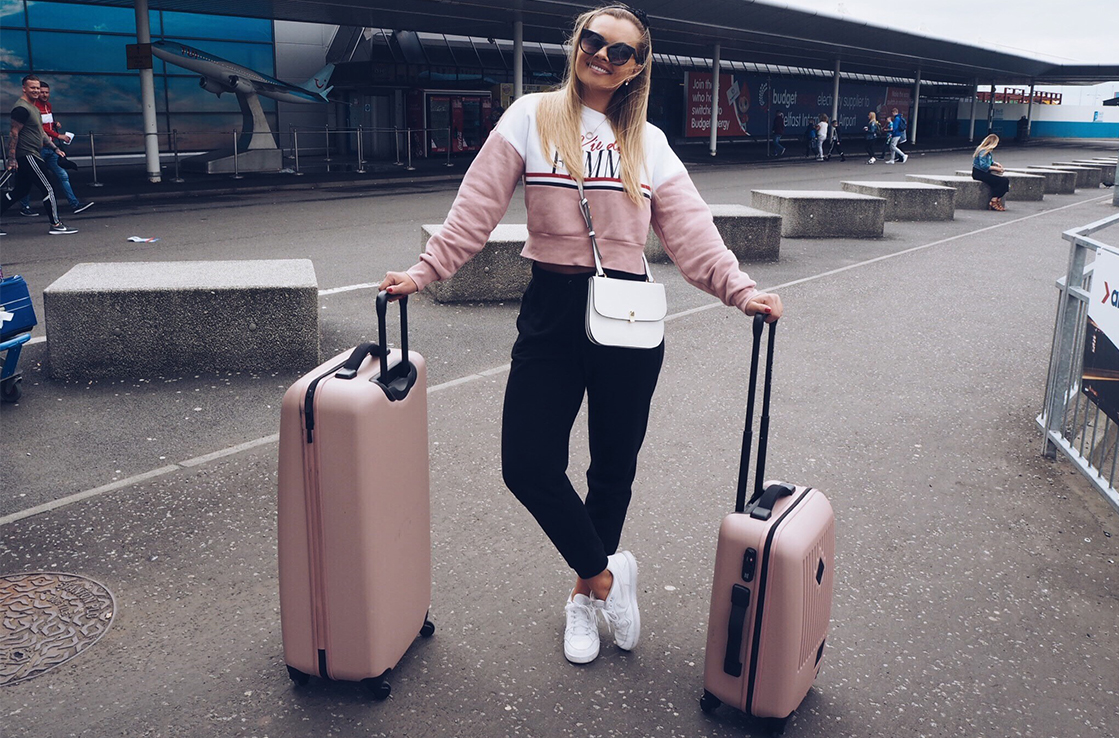 We began our trip in what I believe is one of the most underrated cities in the States – Boston. And even after spending three days there, the city still had so much to reveal of itself. We chose to walk everywhere which was completely doable and easy to navigate. It also meant we could indulge our other passion guilt-free – eating! Boston has eateries to rival any East Coast City, and yes, that includes NYC.

As for recommendations?

Bike Bus Experience

A spin class on holiday!  Well this isn't any old spin class! It takes place on a bus and doubles up as a tour of the city, complete with a guide. It gives you a chance to soak up the sights as you work up a sweat.

In all honesty, you'll barely feel the burn because it's such a novelty. The team who run Bike Bus Experience are superb and you'll have a good laugh with your fellow spinners.

Beacon Hill

This is the area of the city that turns your Insta game on its head. The tree-lined cobbled streets have so much heritage and character you'll relish getting lost there.

Fenway Park

Next up, we had a private guided tour of Fenway Park – the home of the Red Sox baseball team – and it blew our expectations out of the water.

Illustrious baseball history aside, it's also the location of many famous films (Field of Dreams, Fever Pitch and Moneyball, to name but a few).

To walk around the pristine stadium and listen to the stories and huge milestones will appeal to everyone, even if you're not a sports fan. The only thing missing was a ball game (maybe next time)!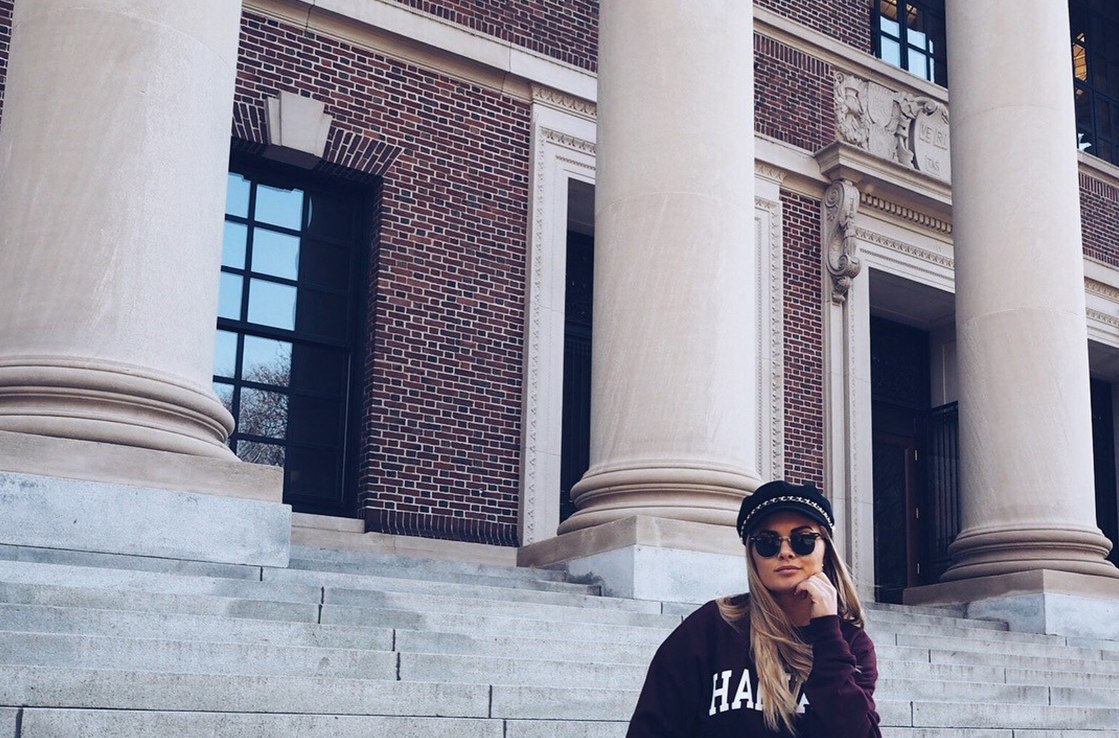 Harvard University
This was my absolute favourite adventure. I channelled my inner-Elle Woods as we walked around the campus.

You may recognise some of the alumni: Mark Zuckerburg, Natalie Portman, Barack Obama and John F Kennedy, anyone?

Very few get the opportunity to study in these ancient, learned halls, but the next best thing is to visit, get the Harvard sweater and a photo on the library steps for the 'gram… Obviously!

Cape Cod and Martha's Vineyard – Part 2

After a packed few days in Boston we picked up our Hertz hire car, conveniently located in the city and hit the open road. Woods Hole in Cape Cod was our next stop and is only 110km and 2-hours by car from bustling Boston to untouched coastline and cute high streets.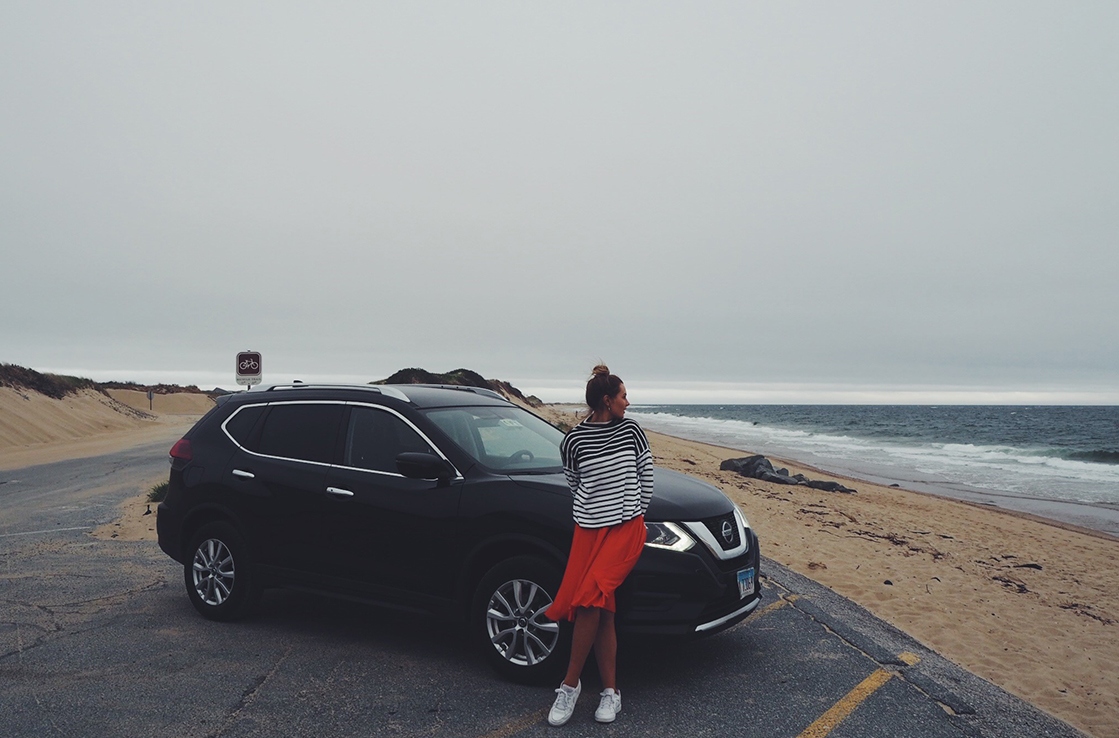 Our first evening was spent touring the small towns in Cape Cod – Falmouth, Harwich Port and Chatham. We stopped at one of the many lighthouses to appreciate the breath-taking views before retiring back to our beautiful hotel, the Woods Hole Inn.

The next day, we took the ferry across to Martha's Vineyard. We didn't take our Hertz car, but if you are planning this I would absolutely book your car onboard, so you have free-reign to explore the incredible island. There is so much to do that a car is definitely the way to tick off everything. 
So, what to do in Martha's Vineyard?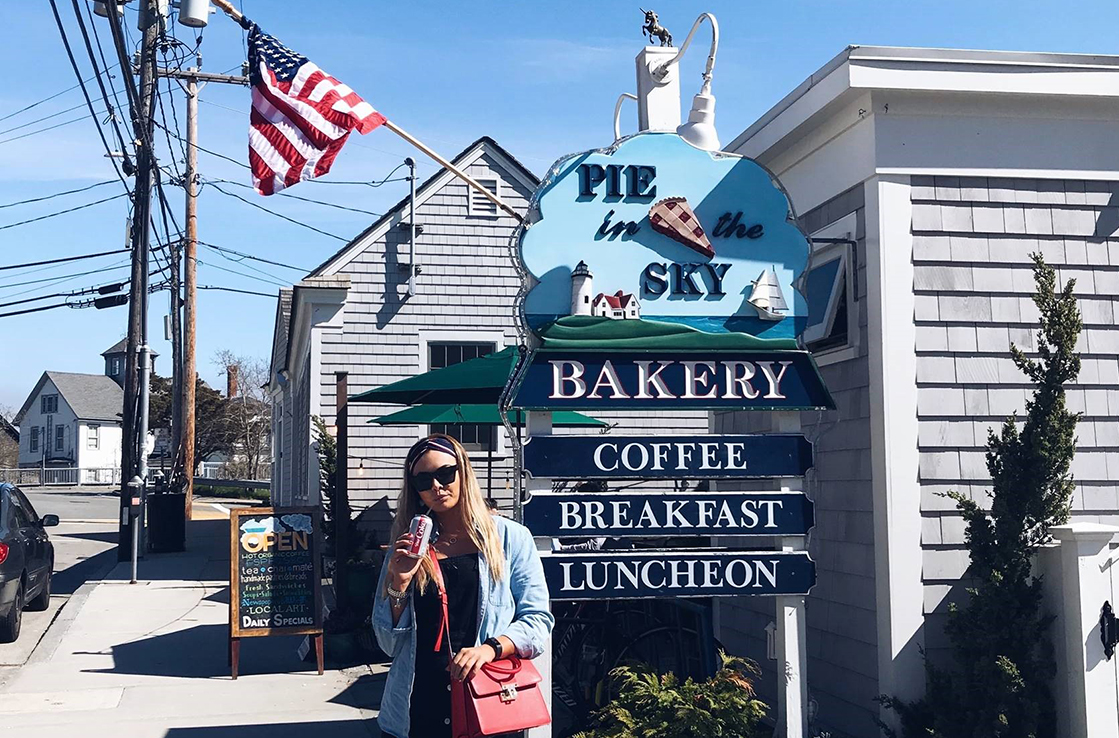 Oak Bluffs
A charming Victorian seaside town with unspoilt beaches and cute shops and restaurants, it's also where you'll get to see the charming Gingerbread Houses! It's a multi-coloured village full of doll house-like homes and a chance to live your very own fairy-tale for a moment.

Aquinnah

Gay Head is a breath-taking vantage point situated on the south of the island, and if you got in a boat and kept sailing, you'd reach Ireland.

Chilmark

The beaches, the sunset… WOW. The coastline is so incredibly unspoilt, it's unlike anywhere I've ever been. The beaches go on for miles with spectral white sand, and the only noise is the Atlantic crashing on the shore.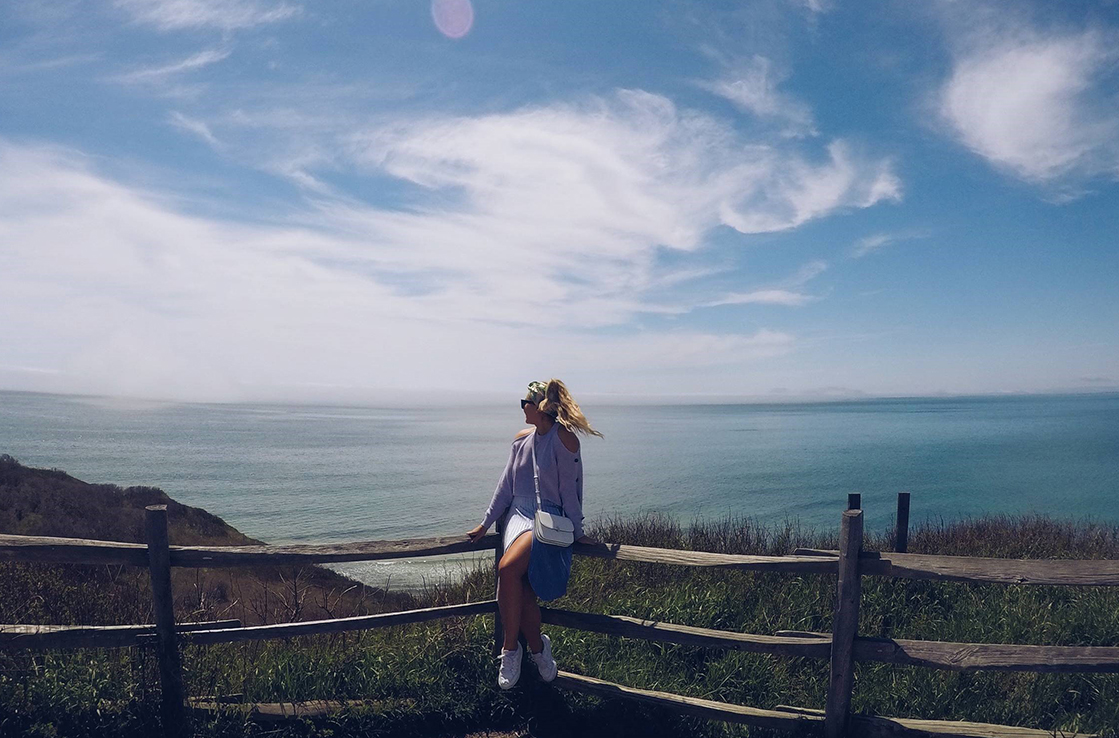 Provincetown – Part 3

After Woods Hole, we travelled to the tip of the Cape, 135km and a 2-hour car journey to Provincetown. Provincetown, or P-Town to the locals, is a nautical town and the definition of cuteness with its quirky architecture and interesting people.
It's easy to find your bearings – there's Commercial Street the central shopping street which bursts with colour and is close to the beaches. Be sure to sample some of the fresh, local seafood when you're there, it's some of the finest in the world!

After a night in Provincetown, we hopped in our Hertz car to Providence airport, but not before stopping at Wrentham shopping outlet for American goodies that we then crammed into our suitcases in the Hertz carpark.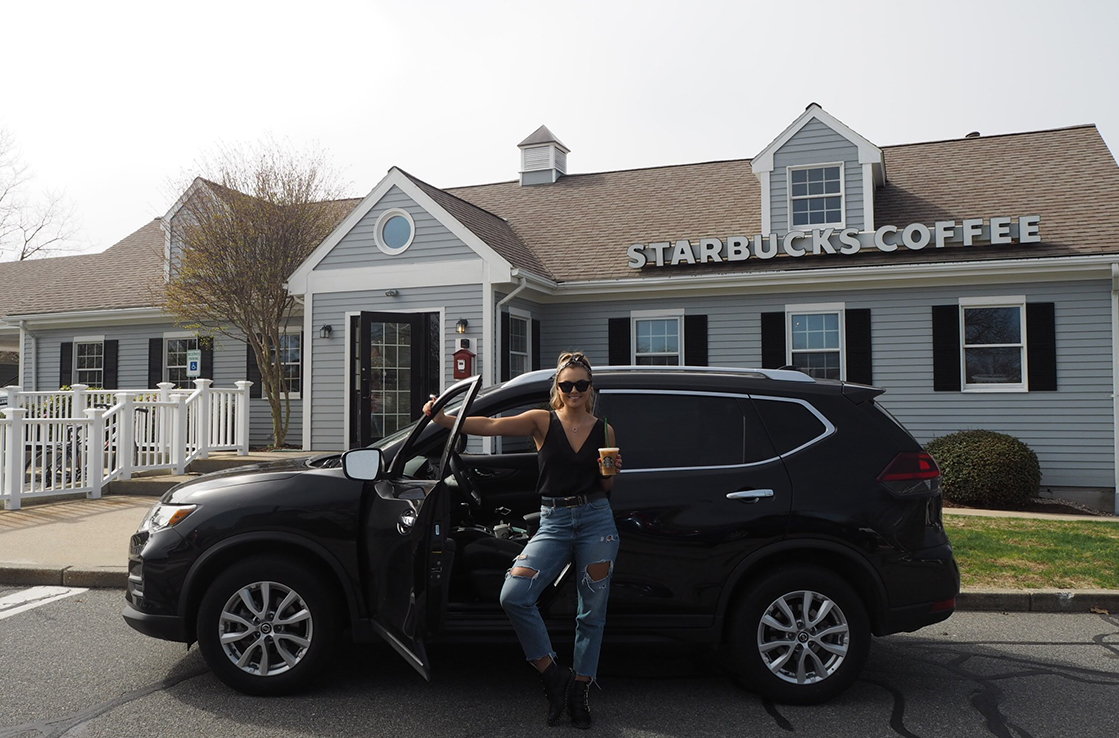 Clearly, we had the times of our lives. We filled every day to the brim with activities, sights and scenery. Having our Hertz rental car enabled us to have two holidays in one which made our 6 days feel like 2 weeks… Having the freedom to explore with no restrictions made it utterly unforgettable.

So long, Boston and Cape Cod, we're gonna miss ya!
To book your car hire in Boston, click HERE.