Charming canals, cultural delights and first-rate dining – it's easy to see why so many visitors to Amsterdam don't stray from its world-famous labyrinthine waterways and quaint cobbled streets during their stay.
But just a short drive from the city you'll find beautiful coastlines, luscious countryside and picturesque villages and towns.
Pick up the keys to your hire car in Amsterdam then see the best of the Netherlands with our five favourite one-day road trips.
1. Keukenhof tulip garden
No trip to Amsterdam is complete without a short hop over to the neighbouring Keukenhof Tulip Gardens in Lisse.
The largest flower garden in the world gets 7 million bulbs planted each year in the autumn, blooming in the spring in to a dazzling array of colours. Admire the kaleidoscopic views as you walk around the tranquil ponds and pavilions of the park.
How to get there: Follow the A4 southbound to junction 4, picking up the N207 towards Lisse
Journey time: 35 minutes to one hour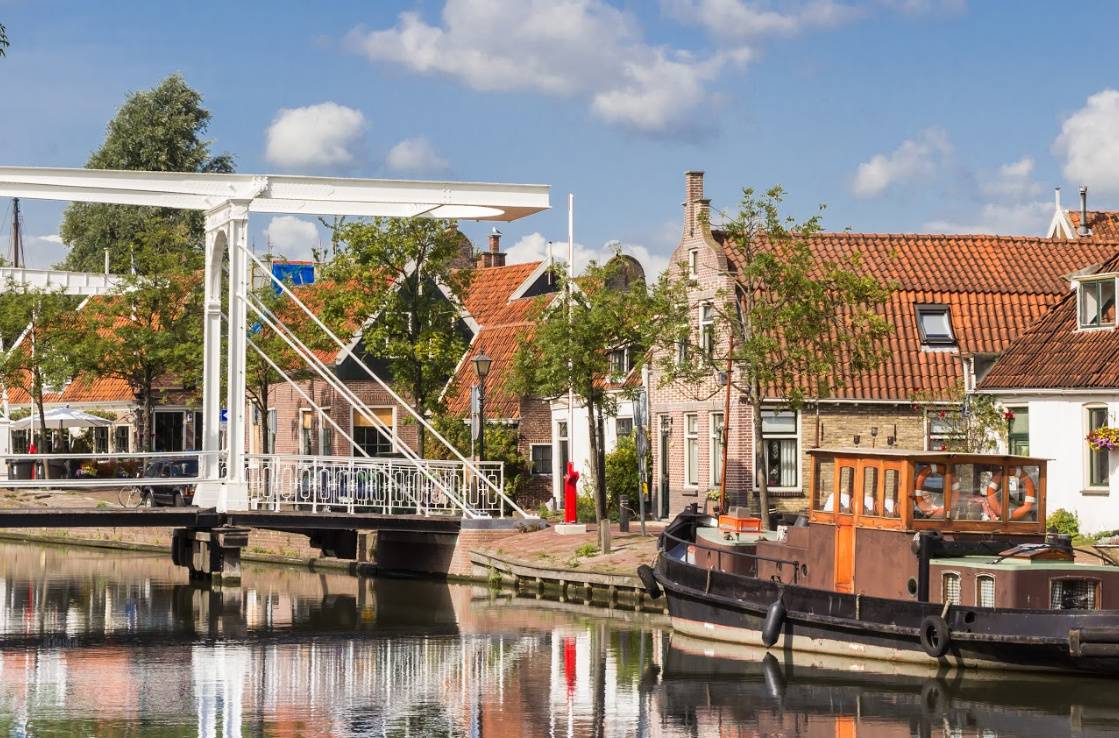 2. Zaanse Schans and Edam
Score a Dutch hat-trick of creamy cheese, wooden clogs and idyllic windmills with a drive to Zaanse Schans and Edam.
You're greeted on the banks of the Zaan river by the country's most enduring sight of windmills twisting in the breeze. Take a guided tour of these quaint, quirky structures and find out how the Dutch used wind power to their benefit.
How to get there: Follow the A4 southbound to junction 4, picking up the N207 towards Lisse
Journey time: 35 minutes to one hour
3. Marken and Volendam
North-east of Amsterdam, the sleepy fishing town of Volendam is lined with colourful wooden cottages, delightful fresh seafood restaurants and a harbour full of bobbing fishing boats.  
Once you've explored Volendam, take a ferry ride across the water to the island of Marken. Expect scenic vistas, wooden houses built on stilts and stirring cycling routes. Make a beeline for the island's most photogenic spot, the lighthouse Paard van Marken, which was built in 1839, inspired by the shape of a horse.  
How to get there: Follow the N247 northbound, turning right on to the N517 to reach Volendam. Marken can be reached either by boat or by heading south to Monnickendam and following the N518 round to the island, via the bridge
Journey time: Amsterdam to Volendam, 25-35 minutes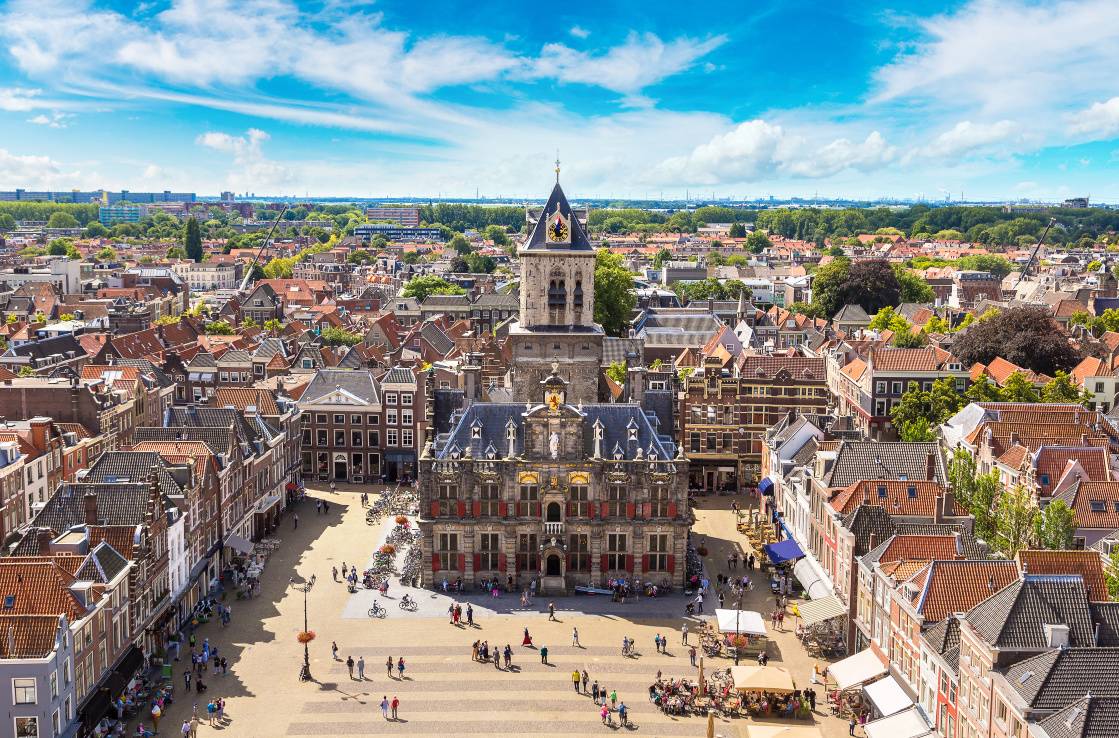 4. Delft
Delft, a 45-minute drive from Amsterdam, is a historical hub, packed with bakeries, breweries and beautiful canals.
The city is best-known for its ornate, blue pottery – the delicate pieces are famous across the globe and were originally made as an attempt to replicate the intricate designs in Chinese porcelain, which was fashionable at the time. Visit the Royal Delft factory for live demonstrations and to learn about its 16th-century roots.
After, try some bitterballen – a local delicacy, these delicious breaded and fried balls of ground beef are best served with a peppery mustard.
How to get there: Follow the A4 southbound
Journey time: 50 minutes to 1 hour 15 minutes
5. Zandvoort
Zandvoort is a bustling seaside resort only half an hour from Amsterdam.
As soon as you arrive, you'll see how it's earned its nickname as the 'pearl by the sea' – its enormous beach is glorious.
While you're here. you can try your hand at kite-surfing or stand-up paddle-boarding, take a scenic hike on the dunes, or even practise your downward dog in a yoga class. Alternatively, just kick back and enjoy the view in one of the beach's many restaurants.
How to get there: Avoid the centre of Amsterdam, following either the A4 or A5 to loop around to join the N205 and N201
Journey time: 35 to 50 minutes
With car hire in Amsterdam, you can head out on any of these day trips and be back enjoying the bright lights of the city by dinner.