Miami locals joke that the best thing about living in Miami is how close it is to the United States. Because while technically Miami is still in America, the pace, sounds, smells, and vibes are overwhelmingly international. You may hear five different languages walking a single block, your nose tantalized by smells of sharp coffee, savoury Cuban sandwiches, and sweet pastelitos. And this meeting place of the Americas is all set on the white shores of the turquoise Atlantic Ocean. Even if you're in Miami on business, exploring its vibrant culture and soothing beaches is mandatory before you go home. So here's how to do it all in one short stay in the Magic City.
Your arrival: Flying into South Florida you'll likely find yourself at one of two airports – Miami International (MIA) or Ft. Lauderdale-Hollywood International (FLL). MIA's rental car centre is painfully convenient, a short 5-minute tram ride to your Hertz pickup, then only about 15 minutes to downtown Miami and 30-40 minutes to Miami Beach.
If you're flying Southwest, JetBlue, Emirates, Alaska, Virgin America or a number of other airlines you can only fly into FLL. But not to worry, it's a quick 30-minute drive from the Hertz pickup at the rental car centre to downtown Miami. Be advised, though: If you arrive between 7-9 a.m. the morning commute to Miami can take upwards of an hour and a half. Invest in a comfortable rental car and a SunPass so you can take the I-95 Express lanes.

Your car: Will Smith might have been exaggerating a little when he said "$100,000 cars, everybody got 'em." But not by much. If you want to feel like you're living in a music video, splurge a little and go for a convertible, then live your Bad Boys fantasy as you cruise across the MacArthur Causeway to South Beach. It's Miami, nobody said you had to act like yourself.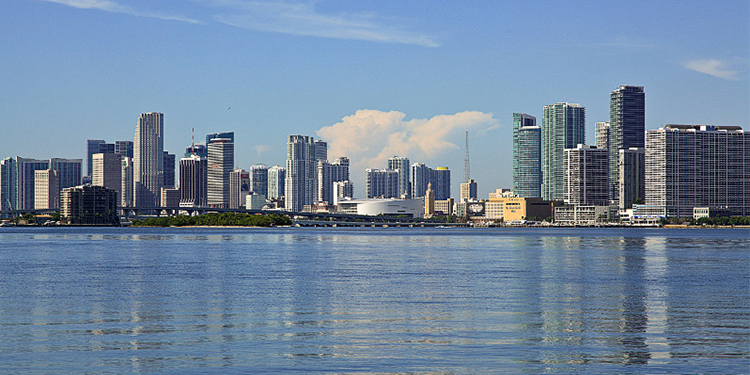 Your accommodation: Miami and Miami Beach aren't only different cities, they're completely different destinations. While Miami Beach is the seaside American Riviera you see in TV and movies, the city of Miami is a diverse, global metropolis where you'll find food, art, and fashion from all over the world.

If you're staying in Miami Beach, post up at the Marriott Stanton in the South of Fifth section of South Beach. It puts you right on the sand in an area far enough from the nonstop nightlife you can get a good night's sleep. But it's close enough you can stumble home should you choose to partake. It's also got an outpost of Michelin-starred Azabu downstairs, and a beachside taco shack at Lolo's Surf Cantina. Plus you're only a couple of minutes from the MacArthur Causeway, so getting to your downtown meetings will be easy.

If you're staying in Miami, try the Vagabond Hotel. This restored mid century motel is smack in the centre of the colourful MiMo district, and is only a short drive from the street art in Wynwood, the culture of Little Haiti, and the Julia Tuttle Causeway to Miami Beach. Plus, it's only a 10-15 minute drive down Biscayne Blvd. to downtown and Brickell, where most of your meetings will probably be.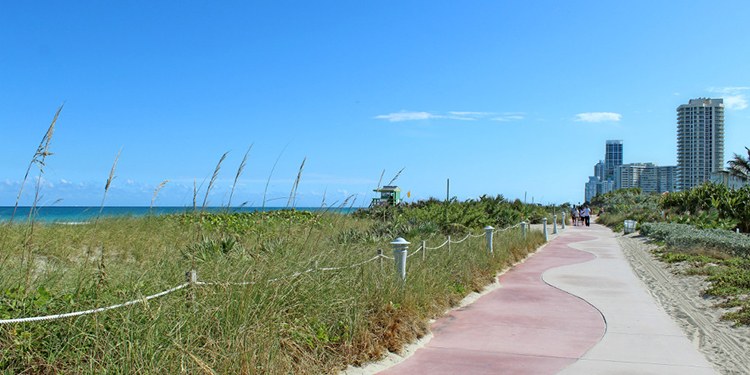 Your running route:  In Miami Beach, step onto the paved boardwalk at 5 th St. and take it as far up the beach as you want, with views of the bright blue Atlantic stretching off to your right. For a challenge, run back on the sand. Or go in the evening and run with Raven, a local legend who does nightly runs on the beach with his pack of followers.
In Miami, park your car near the Rickenbacker Causeway and run the only hill in the city, the William Powell Bridge. The way up has spectacular views of Key Biscayne and Miami Beach. The run back will have you stopping to snap pictures of the skyline.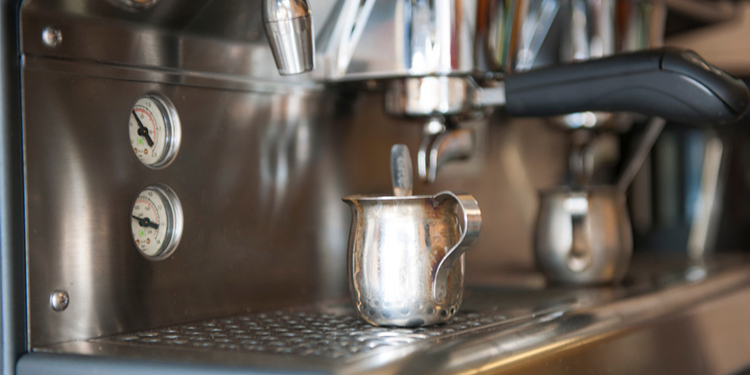 Your breakfast meeting: It wouldn't be breakfast in Miami if you didn't indulge in a little Cuban coffee. So hit the  Latin American Bakery & Café in Brickell or  Puerto Sagua in Miami Beach, and dip your tostadas in a café con leche for a traditional Cuban breakfast. For something a little more substantial, hit  The Daily Creative Food Company in on Biscayne Blvd., with inventive breakfast sandwiches like the Me So Hungry: fried rice with cilantro and sriracha topped with sunny-side up eggs. If that's too caloric, try  Lilikoi Organic Living in Miami Beach. Here, a chef trained at Fat Duck is making custom smoothies, fresh juices, and organic omelettes.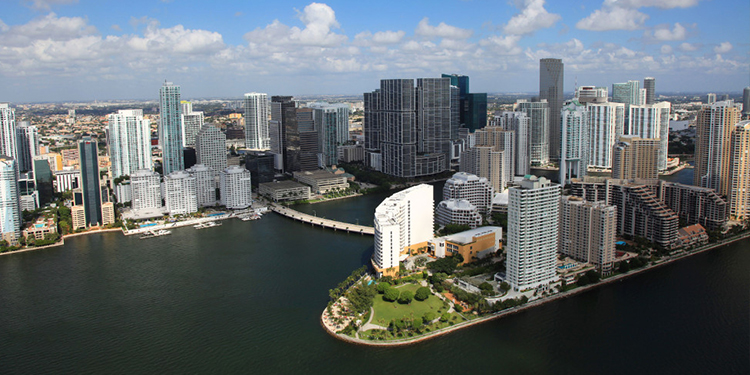 Your business lunch: Miami restaurants are known almost as much for their views as their cuisine, and if you're talking business in Brickell no view beats La Mar. It's Peruvian chef Gaston Acurio's Miami outpost at the base of the Mandarin Oriental on Brickell Key, with a three-course express lunch featuring fresh ceviche, veal heart anticuchos, salmon nikkea salad and other Peruvian staples for $25. Plus a view over Biscayne Bay to the Brickell skyline and beyond.
The best lunch view of the city is at Smith and Wollensky in South Beach, a storied old steakhouse on the southern tip of Miami Beach. At lunchtime, your steak sandwich comes with views of the Atlantic Ocean, Downtown Miami, and cruise ships leaving for the weekend.
If you're looking to get a taste of Miami's legendary pool parties with your lunch, but still want to stay in your suit, hit Diez y Seis by the pool at the Shore Club. The restaurant is in the shade, with inventive Mexican stuff like lobster guacamole and mojo pork tacos. Plus it's got a roving Mezcal cart if the meeting gets lively.
Your drinks with clients: Drinks in Miami should be served with a heaping garnish of sunshine, and getting that sun doesn't mean sipping daiquiris the size of your head on Ocean Drive. Stroll a little north of there to The Broken Shaker at the Freehand Hostel in Miami Beach, and enjoy fresh, inventive cocktails in a tropical courtyard under a banyan tree. If the humidity is too much, head to the Regent Cocktail Club at the Gale Hotel, a dark-wood speakeasy helmed by award-winning mixologist Julio Cabrera.
If you're dead set on getting drinks by the water, stop into Monty's Sunset in the South of Fifth neighbourhood, where the nightly happy hour comes with a bright orange sunset over Biscayne Bay and the Miami skyline.
Sugar – atop the East Hotel in Brickell – has possibly the best city view of any rooftop bar in America. This Asian garden in the sky serves up sophisticated tropical cocktails like the Jasmine with Don Julio reposado tequila, peppercorn infused Cointreau, agave, jasmine, and raspberries. And 360-degree views stretching from the Atlantic Ocean to the Everglades.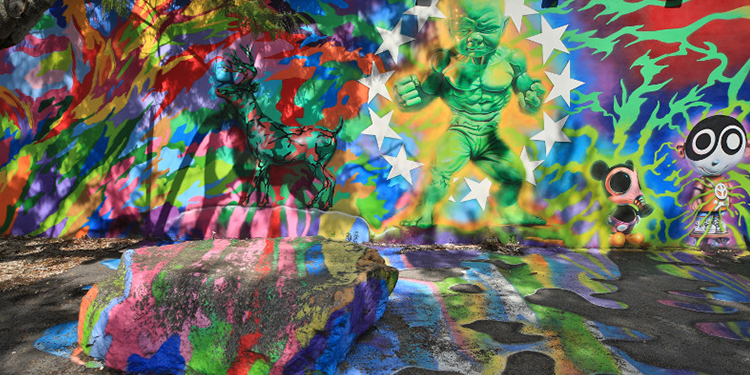 Between your meetings: Though seemingly every city on the planet is slapping murals on its walls, nowhere will you find the concentration and creativity you will in Miami's Wynwood neighbourhood. Block after block of converted warehouses are covered in perpetually-changing murals, and with breweries, taco joints, and coffee shops on every street you can lose hours wandering this outdoor museum.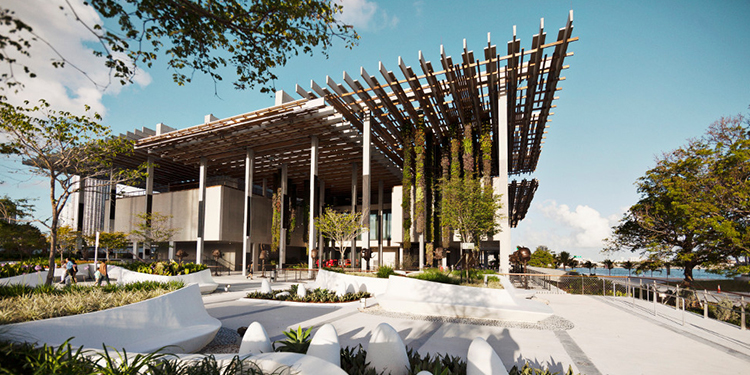 You should also make time to see two of the most beautifully-designed new museums in the world at the  Perez Art Museum and the  Frost Museum of Science. Both opened in the last five years and sit right on Biscayne Bay. Or if you're into cars, drive up to the  Dezer Collection in North Miami, where one of the most impressive collections of movie cars, classic cars, and supercars sits next to a training course for American Ninja Warrior.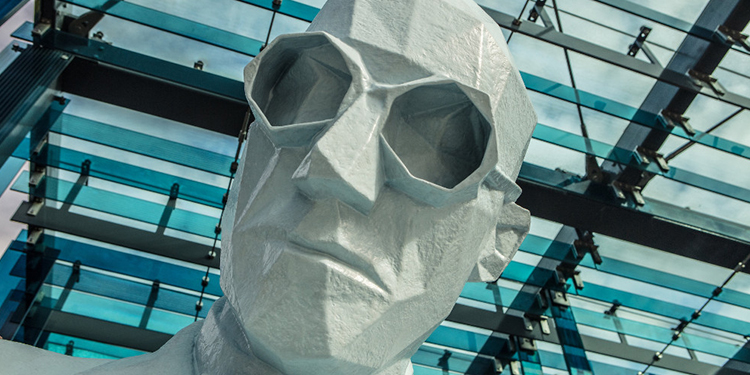 Your gift buying: Miami has no shortage of upscale boutiques and outlets where the beautiful people of the western hemisphere stock up on Hermes, Ferragamo, and Dolce and Gabbana. If that's your shopping M.O., you've got options aplenty in the seaside Bal Harbour Shops, the downtown-adjacent Miami Design District - with stores from every designer with a name worth mentioning - and the suburban Colonnade Outlets at Sawgrass Mills. If you want to make the most of your unlimited miles.
That, however, is stuff you can get most places. If you want to bring back some seriously only-in-Miami shwag, cruise SW 8 th Street and Little Havana. Here you can pick up hand-rolled cigars, classic Cuban guayaberas, inexpensive rum and plenty of Cuban coffee.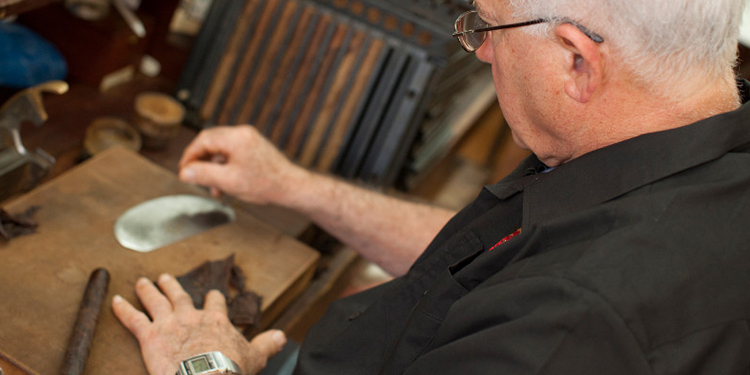 Your weekend extension: With a few extra days tacked on to your itinerary, take the top down on that Boxster and hit the Overseas Highway to the Florida Keys. The three-to-four hour trip from Miami to Key West cruises along a narrow highway through tropical marshlands, pristine white beaches, and bridges stretching over glimmering turquoise water. Stop into John Pennekamp Coral Reef State Park for some of the best snorkelling in Florida before continuing your trip south through Islamorada and Marathon. Rest at Bahia Honda, routinely named one of the best beaches in the country. Then finish your journey in quirky, funky Key West with a sunset at Mallory Square. Just be sure the barsalongDuval Street don't get the best of you. It's still a long drive back to Miami.
Matt Meltzer is a staff writer for Matador Network and professor at University of Miami who has lived in South Florida for over 20 years. And wonders every day why. Follow him on Instagram @meltrez1.