As the UK's largest county, Yorkshire is full of picturesque countryside, wild landscapes and picture-postcard villages. From Hertz pick-up locations in thriving cities like York, Leeds and Sheffield, it's easy to get on the road and explore some of the most unusual and scenic spots that the county has to offer.
From windswept coastlines to dramatic natural amphitheatres, here are just seven of our favourite places to visit in Yorkshire.
Mother Shipton's Cave
Prophecy House, Harrogate Rd, High Bridge, Knaresborough HG5 8DD
When you're planning your Yorkshire adventure, put the intriguing Mother Shipton's Cave at the top of the list. Nestled within the historic town of Knaresborough, it's just under 40 minutes from our York Hertz location. Here you'll discover the reported birthplace of famed Prophetess Mother Shipton, who is said to have foretold such historic events as the Great Fire of London and the invention of iron ships.
During your visit, check out the mysterious cave where Mother Shipton was born, make a wish at the 300-year-old wishing well and enjoy relaxing walks through ancient woodland. Don't miss the Petrifying Well, which is reportedly the oldest visitor attraction in England. Here, everyday items like teddy bears are 'petrified' (turned to stone) by the mineral-rich water.
Yorkshire Sculpture Park
West Bretton, Wakefield, WF4 4LG (Sat Nav: WF4 4JX)
When you visit Yorkshire, a trip to this cultural hot-spot is a must-do. Located just 20 miles south of Leeds, and spread over 500 acres of idyllic parkland, the Yorkshire Sculpture Park comprises over 100 sculptures and installations from around the world.
Enjoy rotating exhibitions, which have featured the work of artists like Damien Hirst, Joan Miró and Rachel Kneebone, as well as permanent collections from Barbara Hepworth. The park's selection of bronze works by Henry Moore is one of the biggest in Europe.
Located on an 18th-century estate, the park features indoor galleries, a restaurant serving local fare, and a gift shop for picking up souvenirs or prints of your favourite artworks.
Whitby Abbey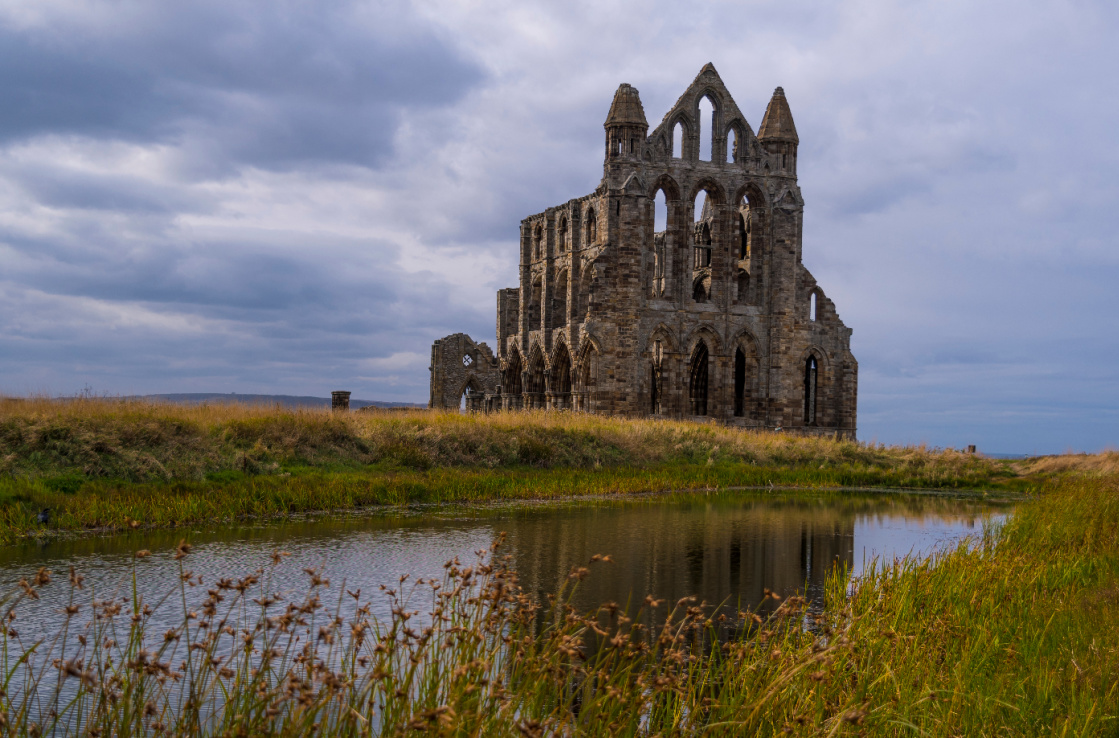 Abbey Ln, Whitby YO22 4JT
Drive just under half an hour east from York to reach the coast and the charming town of Whitby (passing through the seriously photogenic North York Moors on the way).
Whitby is perhaps most famous for its hilltop abbey, which was used as the atmospheric setting for Bram Stoker's Dracula. To reach the 13th-century Gothic abbey, you'll first need to tackle the famous (and, thankfully, not too steep) 199 steps that lead up to it. From there, explore the atmospheric ruins, learn about the pioneering abbess St Hild and discover how the structure has been expanded and restored over the years.
There's plenty more to do in Whitby, from immersing yourself in maritime history at the Captain Cook Memorial Museum, to soaking up the views on Whitby Beach.
Chatsworth House
Bakewell DE45 1PP
Stately homes don't come much grander than Chatsworth House, which dates back to the 1500s. Explore the historic mansion and its artworks spanning over 4,000 years – you'll find everything from ancient Egyptian sculptures to the work of modern artists like David Nash here. Next, take a gentle stroll around Chatsworth House's 105-acre gardens. Look out for some of the garden's enduring original features, including the 1st Duke's Greenhouse and the Cabal Pond.
To find Chatsworth House, drive just 45 minutes south of Sheffield to the pretty market town of Bakewell (the largest in the Peak District). Make sure to try a traditional Bakewell tart while you're here, and check out the medieval Haddon Hall.
Beverley Minster
38 Highgate, Beverley HU17 0DN
The market town of Beverley is one of the best-kept secrets in east Yorkshire. Architecture-lovers are in for a treat. After exploring York's renowned minster, travel just over an hour east to discover the awe-inspiring Beverley Minster.
Grand and opulent, this world-class example of medieval architecture dates from the 13th century. Highlights include the intricate stone carvings and stained-glass windows. Take the tour to peel back the layers of the minster's rich history.
While in Beverley, experience local culture at the Treasure House, soak up the atmosphere in town at Beverley Market, or take a relaxing walk along the water at Beverley Beck.
Malham Cove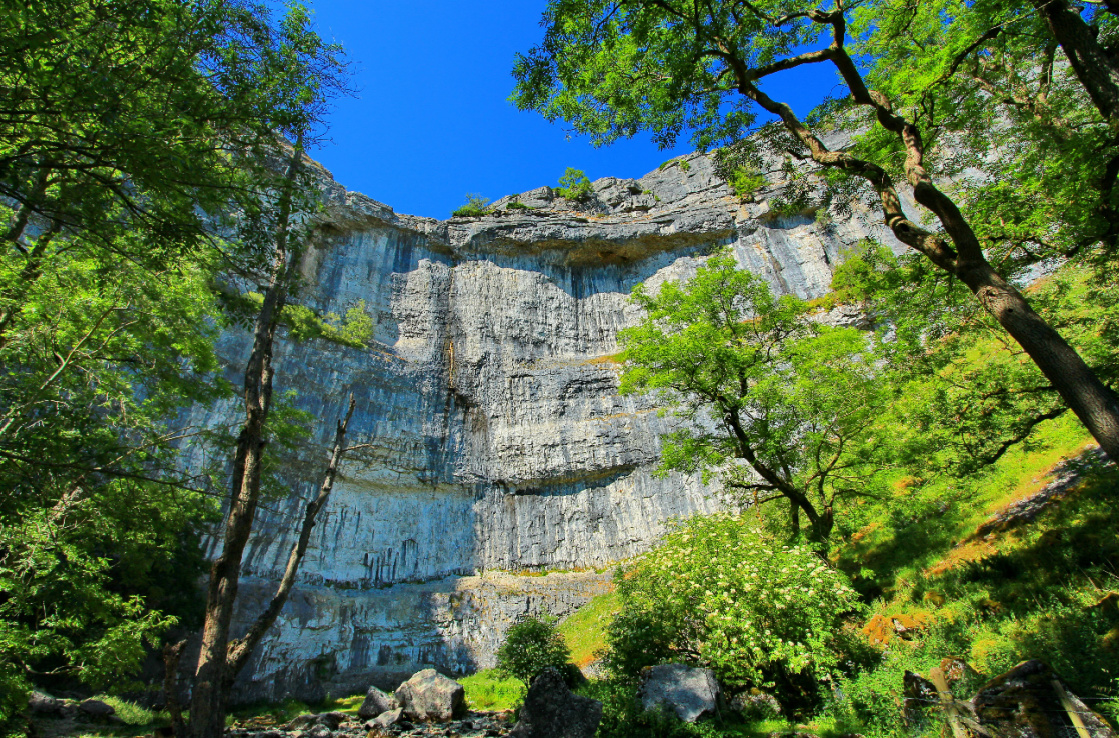 Malham, Skipton BD23 4DJ
Malham Cove is one of the most impressive places to visit in Yorkshire. It's just over an hour's drive from our pick-up location at Leeds Bradford Airport, and is one of the most spectacular places to visit in the Yorkshire Dales.
The cove is a natural, curved amphitheatre formed by waterfalls carrying glacial water over 12,000 years ago. The white limestone cliff rears up for an incredible 70 metres, and if you peer closely enough, you might spot hardy climbers scaling the face, as well as peregrine falcons nestled into the rock during the summer months.
Take a walk around Malham Cove for sweeping views across the dales, towards the pretty little village of Malham and beyond.
Brimham Rocks
Brimham Moor Road, Summerbridge, Harrogate HG3 4DW
Brimham Rocks, one hour's drive from our York pick-up location, is a must-see during a trip to Yorkshire. Fascinating rock formations sprawl over a 183.9-hectare site. It's been an attraction since the 1800s, when visitors believed the unusual rock arrangements had been created by druids. There are plenty of walking trails to enjoy around the park, leading you to some of the most famous sites, such as the Druid's Writing Desk, the Mushroom Rock and the Dancing Bear.
Brimham Rocks is also home to an important moorland habitat, a haven for local wildlife and three different varieties of vibrant heather.
Rent a car with Hertz today and tick all of the best places to visit in Yorkshire off your list.