The 5 best day trips from Guildford
Guildford's charm is clear to see, with its quaint houses, towering cathedral and 17th-century architecture. Wander its famed cobbled high street to see its medieval castle smack bang the middle of town. If time is on your side and you want to explore further afield, Guildford is also a fantastic base for soaking up the very best of southern England.
Big cities, coastal retreats and heart-pounding sporting venues are all within distance of Guildford, paving the way for a fantastic road trip whatever your tastes.
1. Bath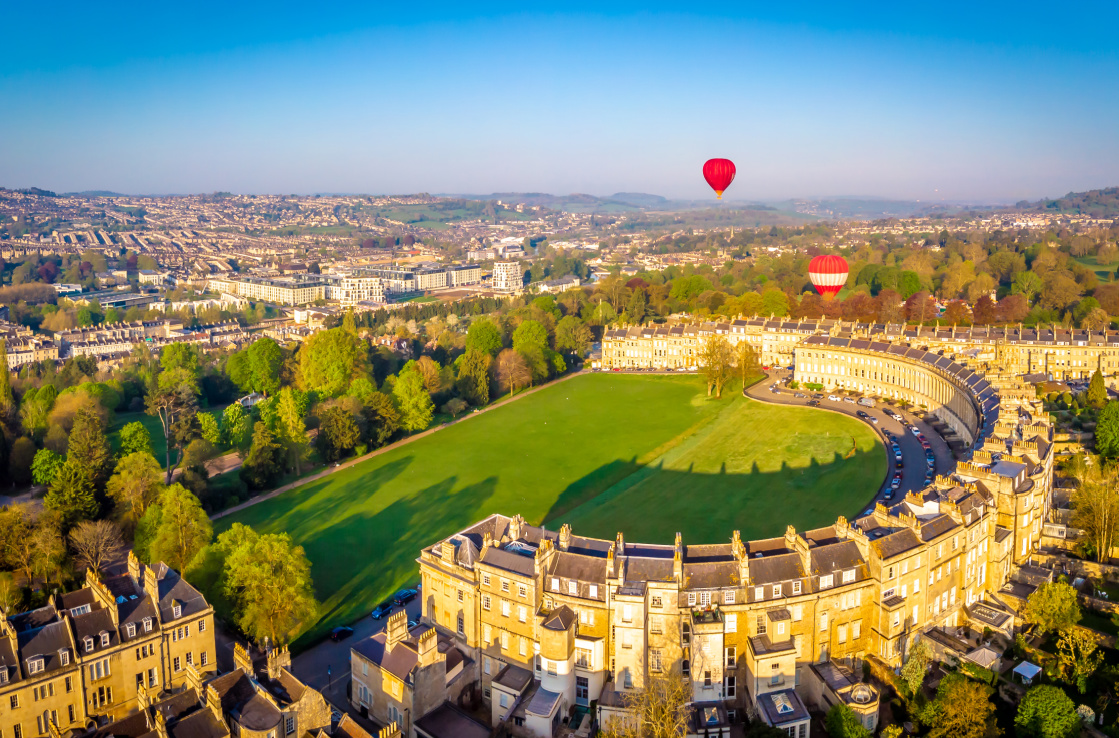 How long does it take to get there?
Two hours, ten minutes
How far is it?
102 miles
If you love the charm of Guildford, you will certainly fall for the romance and character of Bath. A firm favourite is the historic Roman-built baths which, when you visit, immediately take you back in time.
As the largest city in Somerset, Bath has a huge variety of things to offer visitors. Get lost in quirky boutiques, unwind at the rooftop thermal spa, or get your blood pumping by trying your hand at several outdoor pursuits such as rowing.

Bath is steeped in culture, so it's no surprise that some of our favourite literary household names have history here. Visit the Jane Austen Centre and meet your very own Mark Darcy, as Bath was the inspiration for many of her novels – or visit Mary Shelley's House of Frankenstein. More recently, Poldark and Bridgerton were filmed on these cobbled streets, too.
2. Brighton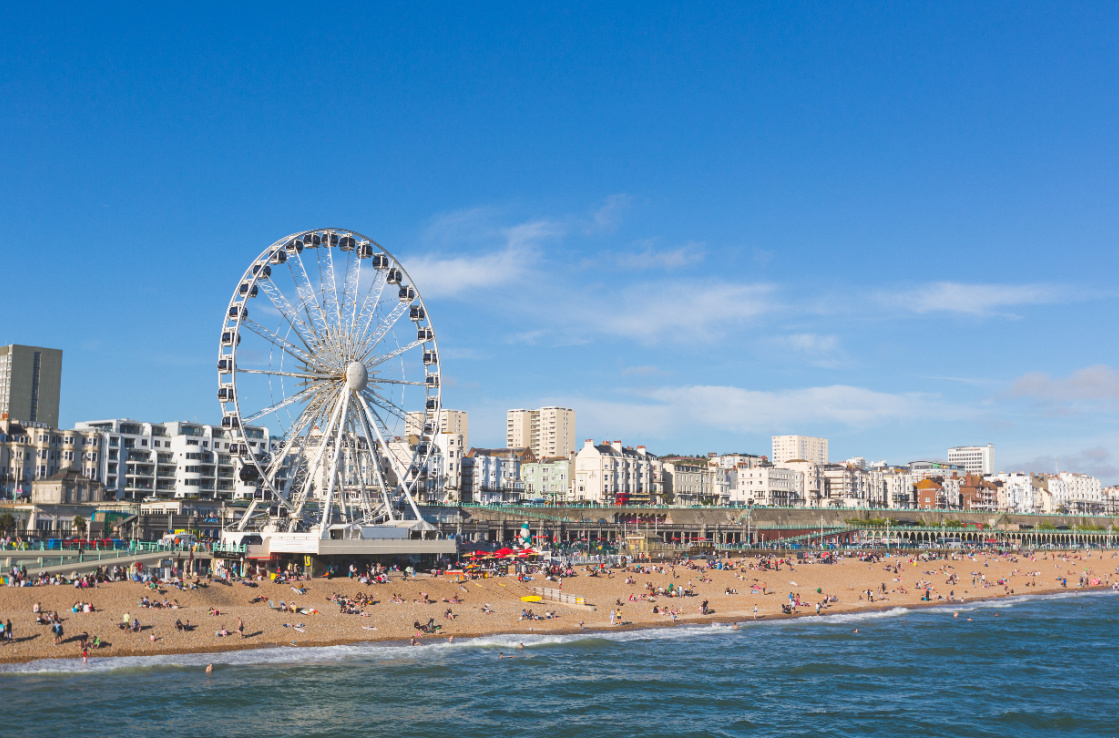 How long does it take to get there?
One hour, 15 minutes
How far is it?
47 miles
Located on the southern coast of England, Brighton is a seaside town long-idolised among Brits. It has remained a firm favourite for a quick visit to the beach, due to its blend of traditional amusements and urban attractions.
Grab some doughnuts as you walk along the pier, which opened in 1899 and hosts restaurants, fair-ground rides and fantastic vantage points. Just a short walk from here is Sea Life Brighton, where you can get up-close and personal with sharks, sea turtles and octopuses. The special events are spectacular – mermaids have even been known to put on a show in the exhibition tanks.
A more modern addition to the Brighton skyline is the British Airways i360 – a 162m-tall observation tower providing views of the South Downs and the English Channel.

If history is more appealing to you, visit the former residence of King George IV, the Royal Pavilion, or explore the Brighton Museum and Art Gallery.
3. Twickenham
How long does it take to get there?
40 minutes
How far is it?
26 miles
Twickenham is a suburban town in south-west London, which lies on the River Thames. It's most famous for being the home of rugby – in particular, the England Rugby team. However, it also has a range of stately homes and National Trust properties to discover. Visiting Twickenham Stadium, the world's largest rugby union stadium and UK's second largest sport stadium, is an experience you will never forget. It's hosted many World Cup games and intense rugby union finals. Can't get yourself tickets to watch some action? Don't panic. You can always book a place on a stadium tour to marvel at its sheer size and grandeur.
4. Wimbledon
How long does it take to get there?
35 minutes
How far is it?
22 miles
Yes, Wimbledon might be home of the world-famous Grand Slam tournament, but it's also a destination in its own right.
Wimbledon is a district and town in south-west London, which has one of the largest areas of common land in London – Wimbledon Common. Spreading across 460 hectares, the common includes Putney Heath, Putney Lower Common, and connects to Richmond Park – another famous London park which is known for its incredible views across central London and its native deer.

Naturally, securing tickets for the world-famous tennis tournament is one of the best ways to experience Wimbledon. If you are unable to attend, you can still visit the museum. Test your skills on the BATAK wall, see the trophies for yourself and admire memorabilia which has been donated by professional players. Learn about the history of the site, and how they keep the grass so immaculate, while you're sitting on Centre Court.
5. Central London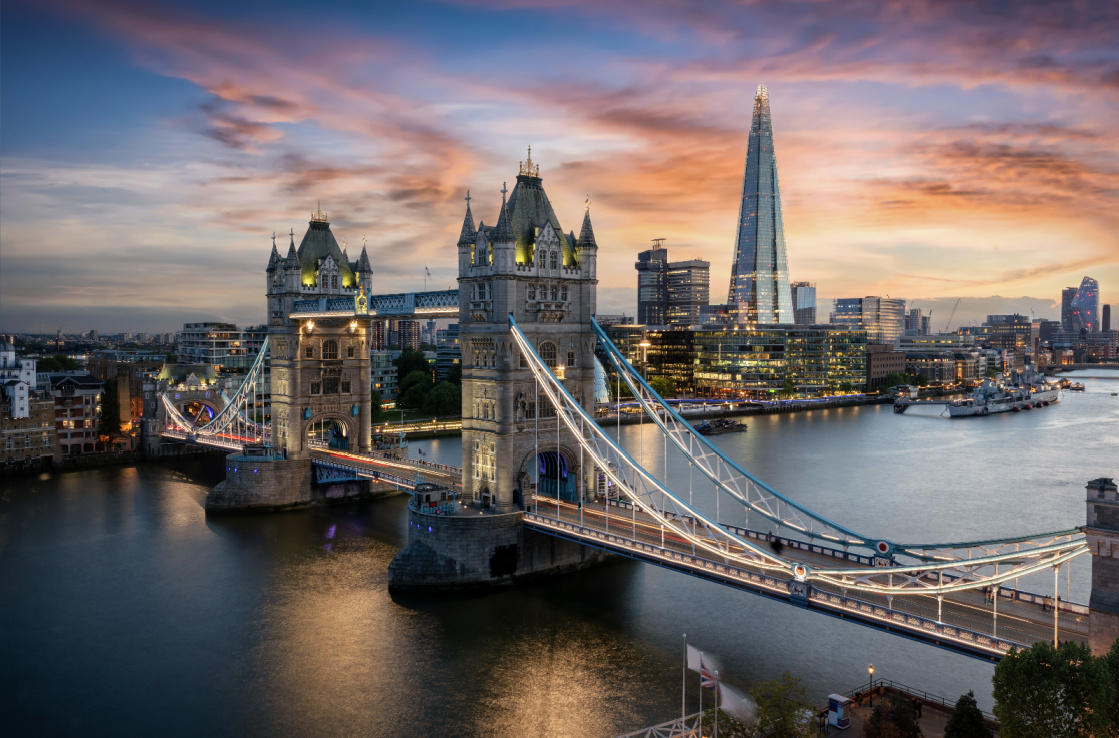 How long does it take to get there?
One hour, 10 minutes
How far is it?
32 miles
London – the glorious capital of England. 'The Big Smoke'. The centre of attention.
There are far too many things to do in London to cover here. The city, with its buzzing nightlife, incredible architecture, illustrious history, diverse culture, stunning scenery and thriving business districts, is a treasure trove to discover. Running through its heart is the River Thames. Historically it was a major ship and trading route for the Saxons, Normans and Tudors, but now it hosts attractions such as HMS Belfast and Tower Bridge. There are around 18,000 restaurants in London, so your choices are endless, plus more than 170 museums – many of which are free. We would recommend the Natural History Museum, the Imperial War Museum, the Tate Modern and the Science Museum. If you want to explore London by car, be sure to drive over Westminster Bridge, where you will pass the Houses of Parliament, Big Ben and the London Eye.
Discover everything southern England has to offer. Book car hire in Guildford today to enjoy the fantastic variety of locations within driving distance – whether you prefer big city thrills or laid-back heritage.