Conjuring up images of winding avenues, trams travelling up and down steep streets and the awe-inspiring Golden Gate Bridge, San Francisco is known for its iconic landmarks. The city is also constantly evolving city, enjoying a laidback boho vibe, with the glittering waters and pristine beaches along the bay in sight.
With car hire in San Francisco, you can peruse every exciting corner of the city, soaking up its vibrant atmosphere which is brimming with life.
We've put together an expert guide on the 12 most exciting things to see and do while visiting San Francisco.
1.  Ocean Beach
San Francisco, CA, 94121
Enjoy an afternoon at Ocean Beach, where you can admire breathtaking views of the Pacific's glittering waters. The white sandy coastline stretches over three miles and is the perfect spot to soak up California's sizzling sunshine.
The delightful piece of coastline is located near the Golden Gate Bridge and visitors can paddle in the ocean or dip their toes in the water. Take a stroll to the top of the cliff nearby and take in the surrounding scenery, sounds of the crashing waves and local wildlife.
2.  Golden Gate Park Playground
Bowling Green Drive, CA, 94122
Golden Gate Park has been a favourite for children growing up in the city since 1888. The play area was the first public playground in the United States and, after undergoing maintenance in 2007, became known as the Koret Children's Quarter.
One of the playground's most popular features is the carousel, featuring 62 brightly coloured animals. A short walk away is the Sharon Building, where adults and children alike can enjoy getting creative at the regular art workshops. There's also climbing frames, swings and open green spaces to explore too.
3.  SFO Museum
San Francisco, CA, 94128
You'll find the popular SFO Museum at San Francisco International Airport, where visitors can get a fantastic insight into the history of aviation. The museum first opened back in 1980, when it became the world's first cultural venue to specialise in the aviation industry.
Today, the museum offers an ever-changing array of exhibits and displays, covering the development of commercial flights throughout history and how they have impacted daily life. The SFO also displays public artworks throughout the airport and showcases local and student artworks.
4.  Japantown
San Francisco, CA, 94115
Japantown is a cultural enclave and neighbourhood that was founded back in 1906, when an earthquake forced many American Japanese citizens to flock to the area. Since then, the district has grown in popularity and is one of only three remaining Japantown's left in the US.
Visitors can embrace many Japanese traditions by sampling the local cuisine, admiring the architecture and taking in the Oriental horticulture. The district also hosts two major national annual events. Visit in April to see the Northern California Cherry Blossom Festival or in August for the Nihonmachi Street Fair.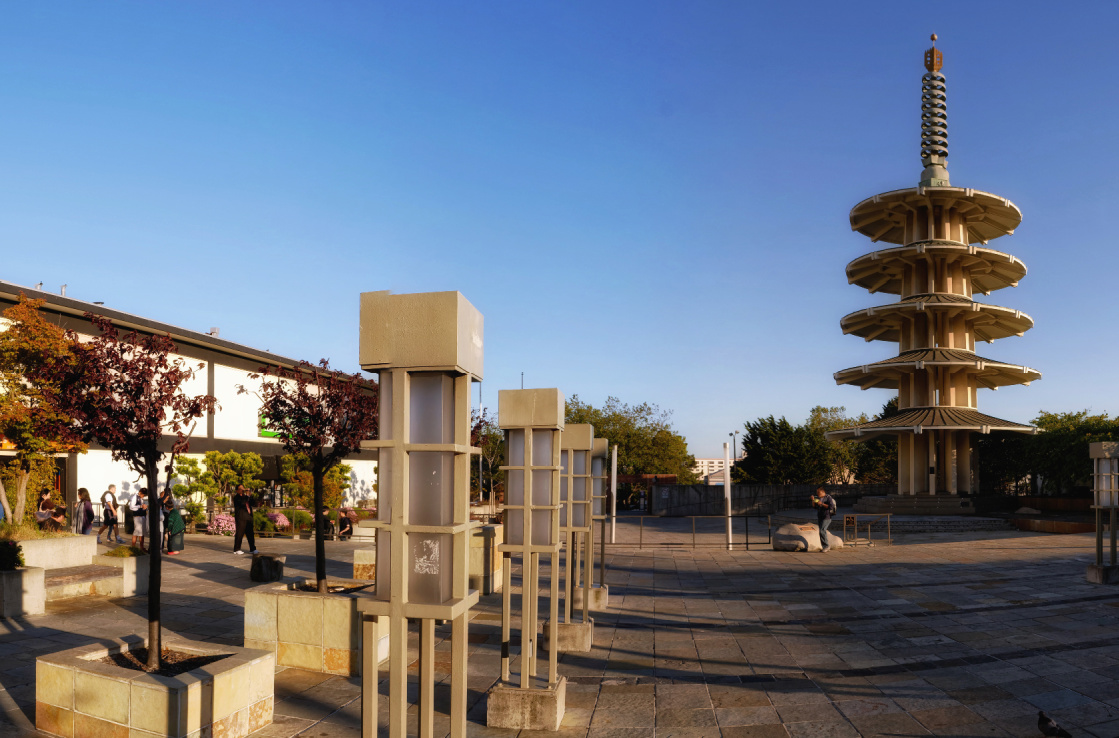 5.  Sausalito
San Francisco, CA, 94965
On a sunny afternoon, we recommend you visit Sausalito, a city around 25 minutes north of San Fran, with incredible views of the glittering San Francisco Bay. Drive your hire car north of the Frisco's Golden Gate Bridge to reach the bay area.
It's a hotspot for exhilarating outdoor activities and visitors can choose to embark on the hiking and cycling trails or enjoy a leisurely swim. Sausalito also has six different playgrounds and basketball courts, as well as a vast collection of houseboats moored on the water.
6.  Super Duper Burgers San Francisco
783 Mission Street, CA, 94103
While exploring San Francisco, satiate your hunger at Super Duper Burgers, which more than lives up to its moniker. This independent chain produces sustainably sourced burgers, using beef that's locally sourced from nearby family ranches.
Choose between the juicy 4oz mini patty and the stacked double 4oz super patties. Each is perfectly cooked to medium and comes with a special house-made sauce. You can also take your pick from toppings such as avocado and blue cheese – don't forget to order a side of the garlic fries when you dine here.
7. Golden Gate Bridge
San Francisco, CA, 94129
A visit to San Francisco wouldn't be complete without driving over the famous Golden Gate Bridge. An emblem of the city, built in 1937, the sight of its golden arches immediately comes to mind at the mere mention of San Fran's name.
Anyone entering San Francisco Bay from the south gets the pleasure of passing over the bridge. You'll find a visitor centre on the south side pavilion, where you can enjoy a guided tour and discover the history of this iconic structure. For those looking to soak up the views, the south side is a great spot to sit and gaze at 'the world's most beautiful bridge'.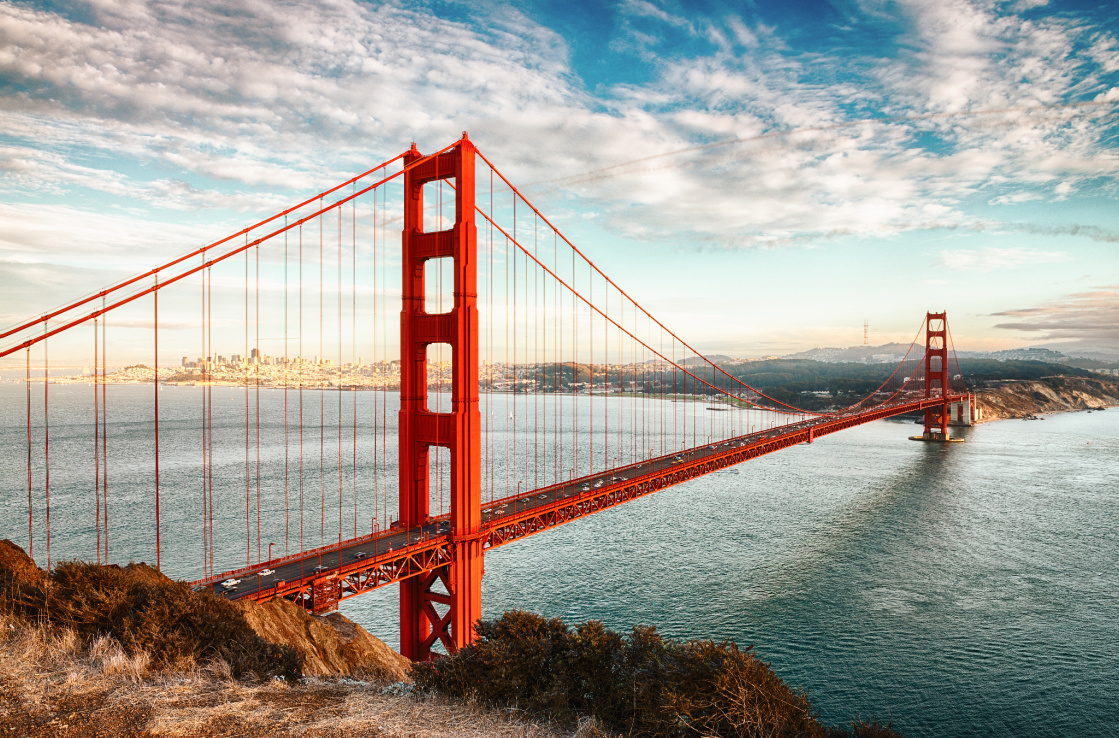 8. Pier 39
The Embarcadero, CA, 94133
Take a tour of this old fishing promenade, one of San Francisco's most unlikely tourist attractions. Pier 39 has grown from humble beginnings to a lively leisure complex, with many shopping and eating establishments.
The site offers splendid views across the waterfront to Alcatraz Island and the Golden Gate Bridge – keep your eyes peeled for sea lions, which often drop by to lounge on wooden pontoons at the pier end. The pier also features a popular aquarium, 3D interactive cinema, a traditional carousel and an array of regular street performers.
9.  San Francisco Botanical Gardens
1199 9th Avenue, CA, 94122
San Francisco's bay area is known for its mild weather and coastal fog, which creates the perfect conditions for the blooming tropical plants at San Francisco Botanical Gardens. Found in Golden Gate Park, the gardens contain more than 8,000 species of plant from around the world.
It's a tranquil place that is the ideal destination to spend an afternoon among nature. Make sure you check out the grove of redwood trees and the minimalist Japanese garden. There's also a collection of magnolias bursting with colour in late spring and early summer.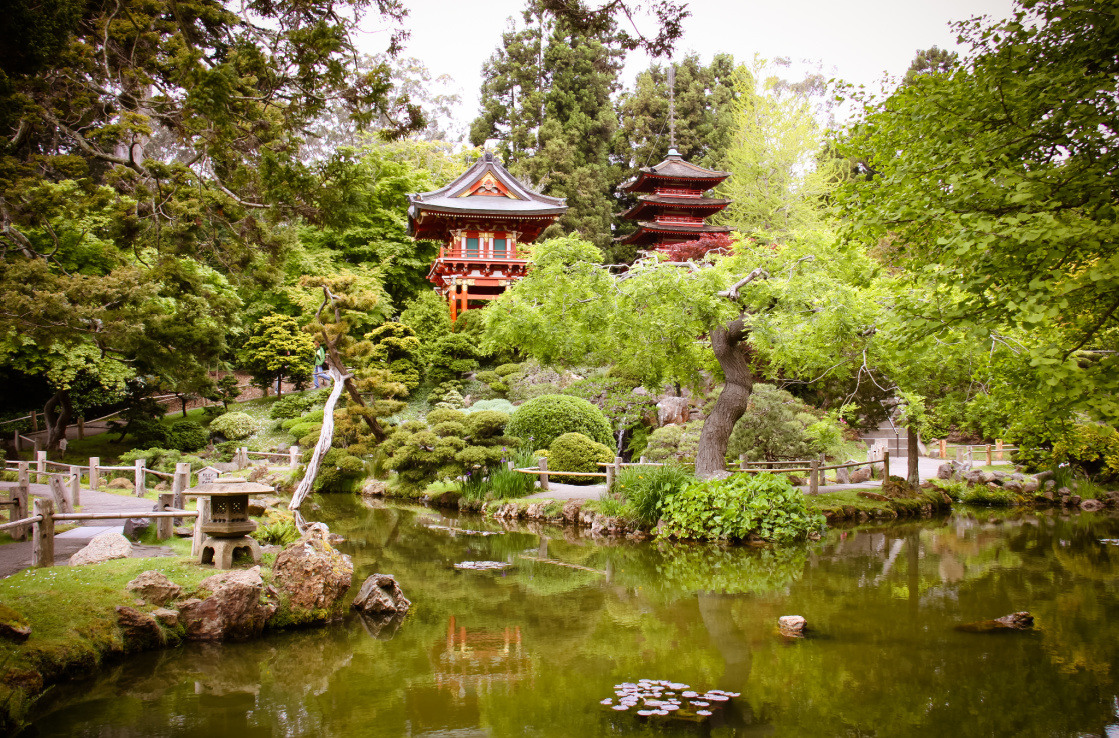 10.  Golden Gate Park
San Francisco, CA, 94121
Golden Gate Park itself is one of America's greatest urban parks, featuring spacious green areas, which extend more than three miles wide. Aside from the aforementioned gardens and playground, you'll find even more amazing attractions when you visit.
Check out the De Young art museum, a performance amphitheatre and a tranquil boating lake. There's also the Academy of Science, which features a planetarium and aquarium. Visitors to the park can also access a traditional wooden greenhouse, which is the largest of its kind in the world.
11.  San Francisco Maritime Museum
900 Beach Street, CA, 94109
The Fisherman Wharf district is a major centre for tourists visiting the city, featuring this popular nautical museum, dedicated to America's Pacific Coast's maritime history. Visit the Maritime Historical Park to find a collection of unique exhibits and artefacts, including an original whaling harpoon gun and a shipwrecked boat.
There's also a collection of historical boats, which you can clamber aboard to get a feel for how the sailors once lived. Look out the 19th-century square rig sailing boat Balclutha and Hercules, the 1914 steam-powered tugboat.
12.  Ferry Building Marketplace
1 Ferry Building, CA, 94111
Peruse the countless stalls at the city's largest market, situated within the historic Ferry Building. Once a former baggage handling area, the ground floor now plays host to a collection of local food companies and vendors, as well as a collection of restaurants and shops.
It's the perfect place to grab a quick bite and sample local delicacies, all while immersing yourself in authentic San Fran culture. Visit on Tuesdays, Thursday and Saturdays when the market extends outside. Find produce from local farmers, including meat, vegetables, flowers and baked goods.
Reserve car hire in San Francisco online with Hertz and start planning your Californian adventure today.