Perhaps best-known for the legend of Robin Hood., Nottingham has enraptured visitors with plentiful find landmarks to him and his merrie men across the city and in Sherwood Forest. The city has also become a powerhouse in sport, arts and culture, arguably rivalling the famous outlaw as the city's main recognition.
As well as walking in his footsteps and learning about English folklore, there's plenty more to do in this exciting city when you book car hire in Nottingham with Hertz.
Here are 12 of the best attractions, so you can start planning your itinerary today.
1. Old Market Square
Old Market Square, Nottingham, NG1 2BB
Considered by residents to be the beating heart of the city, Nottingham's Old Market Square is a place where locals and tourists alike meet to enjoy activities and events. It's the UK's second largest public space, at around three acres, and has streets lined with shops stretching out in every direction.
Foodies will love the farmers' markets, where you'll find fresh, local produce and delicacies on sale. Many of the city's major celebratory events are held here too, such as the Christmas Winter Wonderland and the annual summer Riviera Beach.
2. Stonebridge City Farm
Stonebridge Road, Nottingham, NG3 2FR
It might seem strange to imagine a city farm, but that's exactly where you'll find the unique Stonebridge City Farm, just over five minutes from the centre. Children and adults of all ages will love meeting the residents, including Dexter Cows, a Shetland Pony, sheep and goats, as well as rabbits, turkeys and geese.
There's also plenty of wildlife to spot as you wander around, such as frogs, birds and butterflies. Once you've seen all the animals, head to Stonebridge City Farm Trading Post, where you'll find everything from fresh produce to souvenirs.
3. The Cornerhouse
Burton Street, Nottingham, NG1 4DB
Unrivalled entertainment under one roof, that's what you'll find when you head to The Cornerhouse – a leisure complex with activities for kids and adults alike. Start with 18-holes at Lost City Adventure Golf, then head for Fun Station for high octane arcade gaming and to hit the lanes at the bowling alley.
Looking for a more relaxing evening in the city? Check out the latest blockbusters at the IMAX cinema, also within the complex, then enjoy a relaxing meal at one of the many restaurants. There are a number of places to choose from, with eateries for all tastes.
4. Sherwood Forest
Sherwood Forest, Nottingham, NG21 9RN
Sherwood Forest has become part of English folklore, thanks to its status as the home of legendary outlaw Robin Hood. These days, the area is run by the Sherwood Forest Trust, which seeks to preserve the remaining heathland, woodland and wetland, as well as the varieties of ancient tree.
Make sure you look out for the Major Oak – which is said to be the outlaw's hiding place and is believed to be nearly 1000 years old. You can also visit the historic Palace of King John or attend one of the many events, including festivals and concerts, that take place all year round.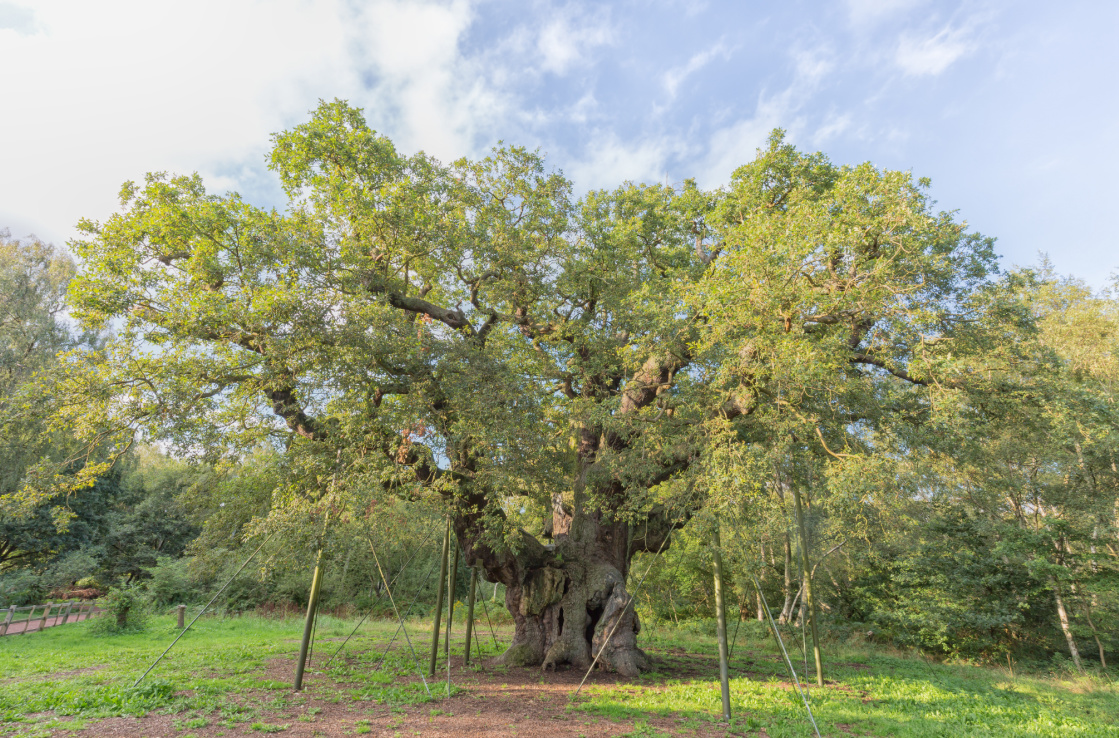 5. Rufford Abbey Country Park
Rufford Abbey Country Park, Nottingham, NG22 9DF
Nottingham has several fine parks for families who want to appreciate the wonders of nature during their stay, but Rufford Abbey Country Park is one that stands out from the rest. Those seeking spine-tingling adventure can visit the medieval monastery remains, which are said to be haunted.
Once you've explored the ruins, enjoy a less spooky experience by exploring the tranquil beauty of the lake and woodland areas. The park also has plenty of child-friendly attractions, including a Play Village and maze, plus the Crafty Critters animal trail.
6. Nottingham Arboretum
Arboretum Street, Nottingham, NG7 4HF
Nottingham Arboretum was one of the very first public parks in the city. It was created with the intention of combining botanical displays with relaxation areas – something it has more than achieved across almost 200 acres.
It's situated less than five minutes from the city centre, where you can stroll between 800 trees, dating back to the 19th-century, and through beautiful flower, dell and healing gardens. Don't miss the Main and Upper Aviaries, with their varieties of rare and exotic birds, and if you fancy some refreshments, head to Arboretum Manor.
7. The Harley Gallery
Mansfield Road, Worksop, S80 3LW
Since it opened more than twenty years ago, the Harley Gallery has helped imaginations in Nottinghamshire and beyond flourish. Located around 40 minutes north of the city, its main appeal is the Portland Collection, comprising fine art portraits and miniatures, decorative jewellery and silver, as well as rare books, letters and manuscripts.
Families will love the hands-on arts and crafts workshops, which include classes in clay sculpting, ceramics and flower arranging. There's also regular exhibitions by modern artists, with many hailing from the local area – showcasing Nottingham's creative talents.
8. Nottingham Castle
Lenton Rd, Nottingham, NG1 6EL
Channel your inner Robin Hood and transport yourself back to the middle ages, when you step through the grand gates of Nottingham Castle. Explore the labyrinth of underground nooks and crannies as you navigate the old tunnels built upon the iconic castle rock, with the original castle being constructed during Norman times.
Learn about the adventures of the merrie men, as you enjoy a tour around the castle and its grounds. You can also discover more about Nottingham's rebellious past, with exhibits that cover the tumultuous history of the city's outlaws.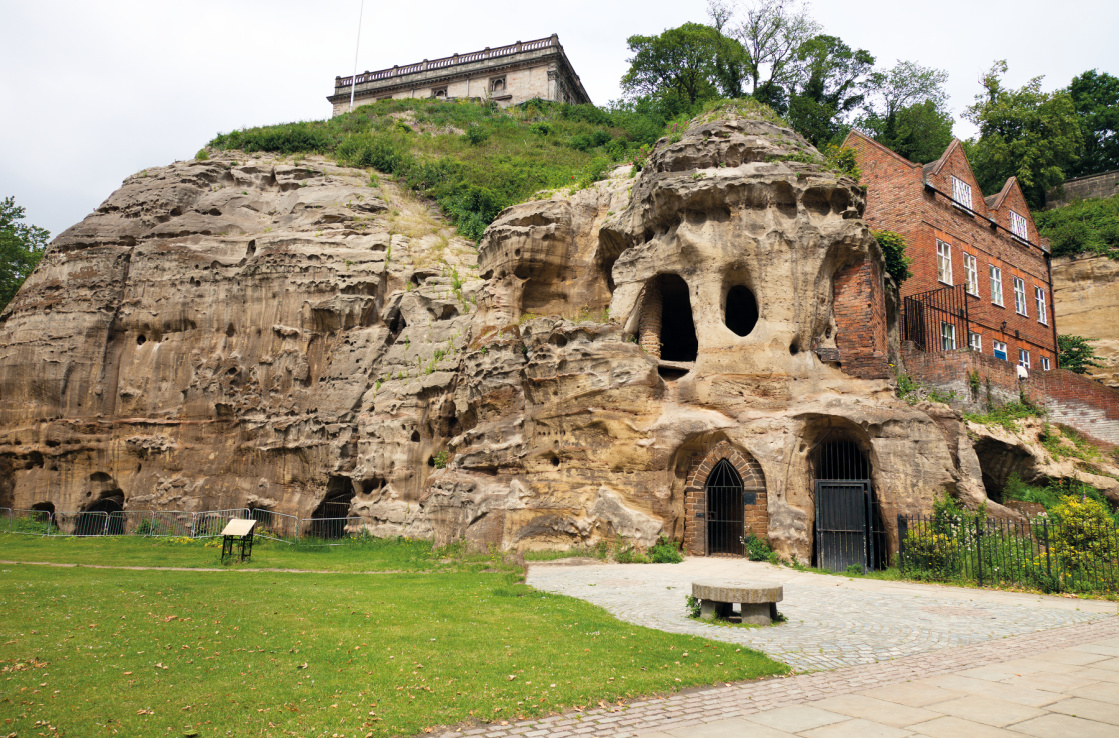 9. Bestwood Winding Engine House
Park Road, Nottingham, NG6 8TQ
Nottingham's history isn't just about mutinies and revolutionaries. At Bestwood Winding Engine House, you can discover all about its mining past. The building was once part of the iron and coal company, of the same name, but was turned into a country park when the mine closed in 1971.
Nowadays, it features the only remaining two-cylinder vertical winding engine in the UK, an impressive feat of engineering that has undergone restoration. Stunning scenery, coupled with a fascinating history, makes Bestwood Winding Engine House one of Nottingham's treasures.
10. Attenborough Nature Centre and Reserve
Barton Lane, Nottingham, NG9 6DY
Seeking a break from the vibrant city centre? The award-winning Attenborough Nature Centre and Reserve is the perfect place to experience a serene setting, teeming with a diverse variety of wildlife.
Spot the likes of common terns and warblers during summer, and rare bitterns, great crested grebes and shovelers if you're visiting during the winter months. Closer to the ground, species like bats, badgers, otters, dragonflies and hoverflies can also be seen, as you follow the many wildlife walks and nature trails in this tranquil space.
11. Newstead Abbey
Ravenshead, Nottinghamshire, NG15 8NA
Pretend you're a lord or lady for the day at the grand Newstead Abbey, one of Nottingham's more opulent architectural sites. The former Augustinian priory wouldn't be out of place in an episode of Downtown Abbey, with its stunning gardens and stately home design.
The one-time home of Poet Lord Byron in the 1800s has an air of tranquillity and makes for the perfect spot to enjoy a leisurely stroll on a summer's day. Start by wandering around the 300-acre-plus grounds, then venture inside to explore all the house has to offer.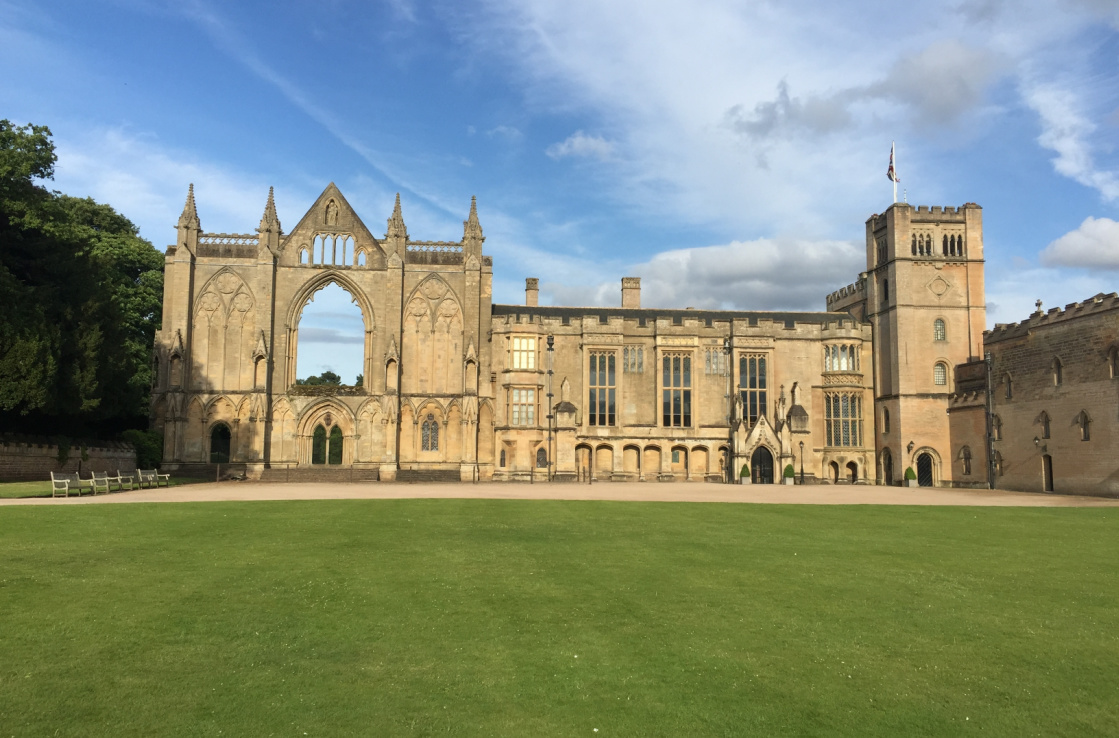 12. Southwell Minister
Church Street, Nottingham, NG25 0HD
Southwell Minster offers contemplative tranquillity in the centre of Nottinghamshire. The Minster contains plenty to entice the curious visitor, including the beautiful 19th-century stained-glass East End Window, depicting Matthew, Mark, Luke and John.
Those interested in history will also want to discover the Airmen's Chapel, which pays tribute to those who lost their lives during World War One and subsequent conflicts, and features a Hamish Moyle triptych. The best way to end your trip to Southwell Minster is at the Chapter House, a 13th-century Gothic building covered with intricate stone carvings.
Planning a visit and looking to take in all these attractions? Book your car hire in Nottingham with Hertz online today.