Known for its friendly spirit and industrial past, Glasgow serves up a host of world-class attractions. Discover thought-provoking museums, enjoy an impressive entertainment offering at the city's theatres and admire world-class art in chic galleries, during your visit to this thrilling destination.
Whether you want to wander through picturesque parks or admire historic Victorian architecture, hire a car in Glasgow with Hertz to see it all in the city and beyond.
Ready to explore Scotland's largest city? Read on to find out our top 12 best things to do in Glasgow.
1. Glasgow Botanic Gardens
730 Great Western Road, Glasgow, G12 0UE
A haven in the heart of the city's buzzy West End, Glasgow Botanic Gardens has been drawing in visitors since its gates first opened back in 1817. Among the 40-plus acres of prime greenery you'll find orchids, palm trees, roses and herbs, plus the national collection of tree ferns in Kibble Palace – an impressive glasshouse on the grounds.
Follow the heritage trail to the garden's arboretum and let the kids spot local wildlife on the popular Minibeasts, Birds and Trees of the Botanics trail. Or maybe just enjoy a relaxing stroll through your beautiful surroundings before tucking into a fresh pot of tea and scones in the tearoom.
2. Riverside Museum
100 Pointhouse Road, Partick, Glasgow, G3 8RS
Riverside Museum is the place to find one of the world's finest collections of ships, bikes, cars and trains. Located next to Glasgow Harbour, along the River Clyde, the museum is home to more than 3,000 objects from the early 1800s through to the modern day.
Step back in time to walk the streets of 19th-century Glasgow and help put out a fire with an interactive fire engine. Meanwhile,90 touch screens tell the stories behind Glasgow's rich transport heritage. Features also include a wall of vintage cars and a docked Glenlee Tall Ship outside.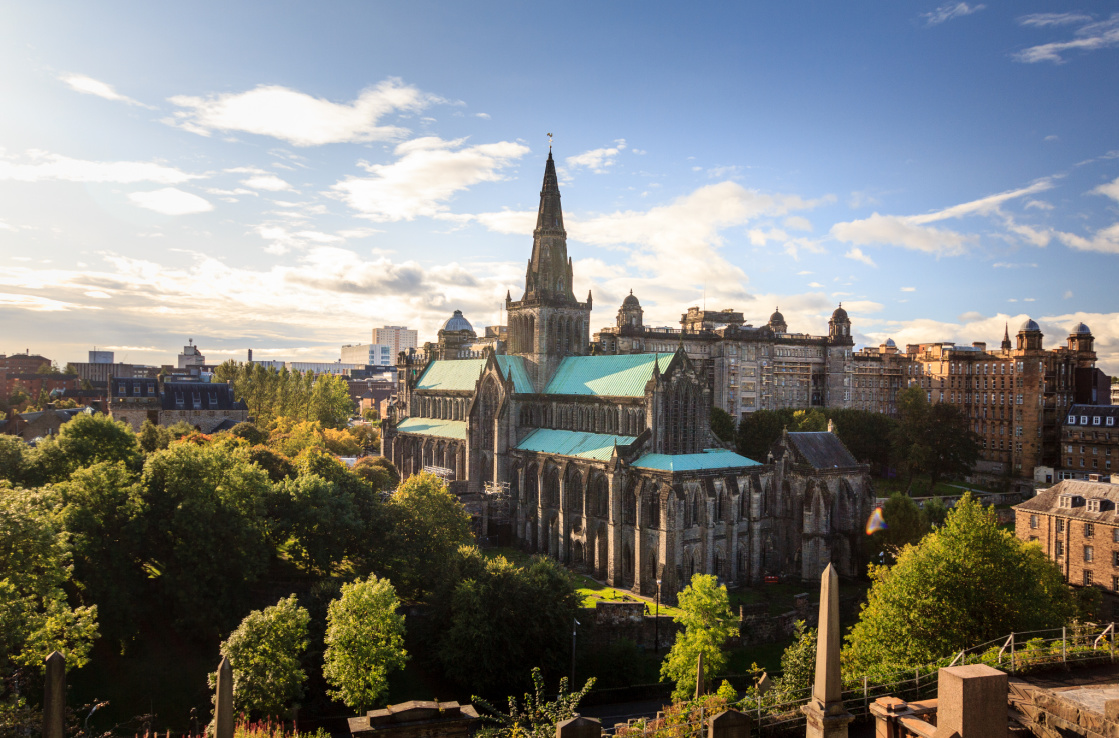 3. Glasgow Cathedral
Castle Street, Glasgow, G4 0QZ
Originally built in the 12th century, Glasgow Cathedral is a fine example of Scotland's medieval architecture. The roof and stonework have been left completely untouched over the last 800 years. In fact, this is mainland Scotland's only cathedral to survive the Protestant Reformation of 1560.
Visitors can explore the crypt and marvel at the carved stone ceiling of Blackadder Aisle. The stained glass windows make for an impressive sight and are one of the finest post-war collections in Britain.
4. Gallery of Modern Art
111 Queen Street, Royal Exchange Square, Glasgow, G1 3AH
From Royal Exchange Square you can't miss the Gallery of Modern Art (GoMA) with its impressive neoclassical architecture and iconic statue of the Duke of Wellington outside – sometimes donning an orange traffic cone.
GoMA has a remarkable collection of modern and contemporary works across five rotating exhibition spaces. Admire the works of David Hockney and Andy Warhol or sit in on a talk celebrating the cream of Glasgow's world-famous art community.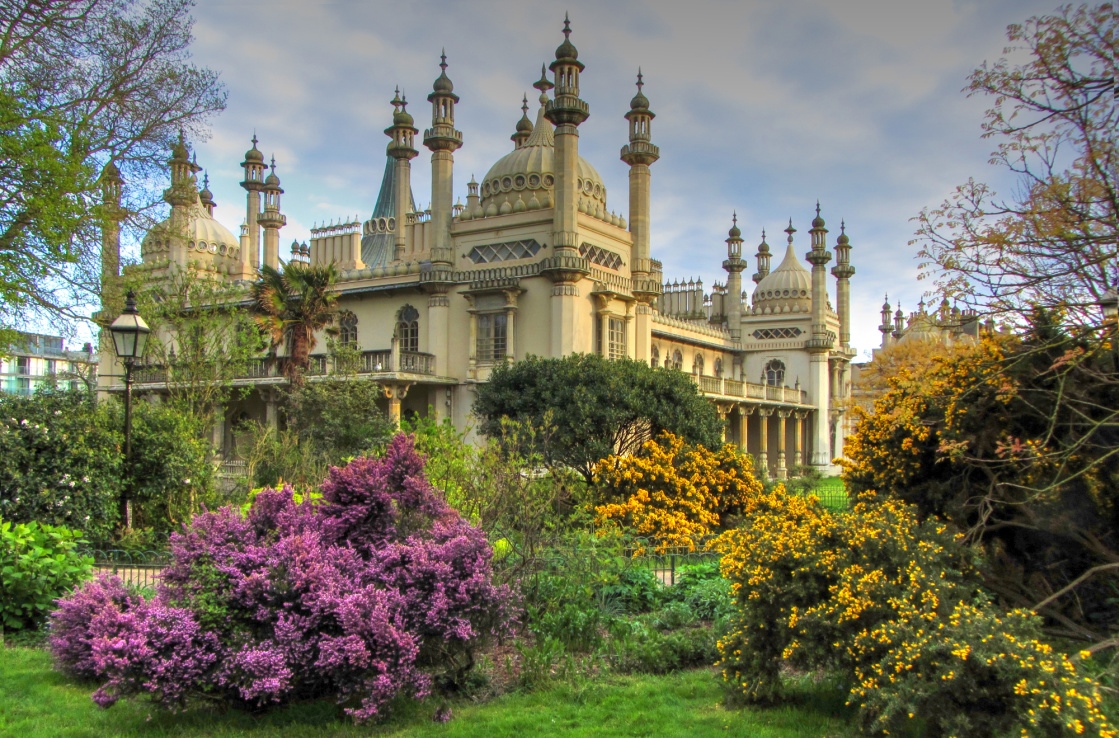 5. People's Palace and Winter Gardens
Glasgow Green, Templeton Street, Glasgow, G40 1AT
Just a short stroll from the city centre, the People's Palace and Winter Gardens is the place to go to discover collections of artwork, photographs, prints and film. You'll also find interactive displays that immerse you in Glaswegian society through the different eras.
Originally opened in 1898, the museum offers a unique insight into Glasgow's social history from 1750, right through to the present day and stands in the city's oldest public space – Glasgow Green. Explore the Winter Gardens to take in all the exotic and tropical plants under the impressive Victorian-built glass roof. Don't forget to snap a photo of the restored Doulton Fountain outside too.
6. Britannia Panopticon
113-117 Trongate, Glasgow, G1 5HD
Britannia Panopticon is the world's oldest surviving music hall and has hosted everything from fortune-tellers and variety acts to early 1920s cinema. A young Stan Laurel and Hollywood heartthrob Cary Grant (then still known as Archie Leech) even graced its stage in the early 20th century.
Today, the venue is known for its traditional music hall shows, great cinema nights, comedians and exhibitions. Check out one of its silent movie nights or simply pop in to lose yourself in the atmosphere of this historic building.
7. The Hunterian
University of Glasgow, 82 Hillhead Street, Glasgow, G12 8QQ
The Hunterian is Scotland's oldest public museum, having first opened its doors in 1807.Dr William Hunter founded the museum to exhibit his passion for collecting and today it showcases diverse displays of animals, fossils and minerals spanning 500 million years of evolution.
Discover masterpieces by Mackintosh, Whistler and Rembrandt in the Hunterian Art Gallery, along with a reconstruction of The Mackintosh House, based on authentic interiors and furniture from his Glasgow home. Pay a visit to the dedicated zoology museum to learn about an exotic array of rare animals, from koalas and antelopes to microscopic marine life.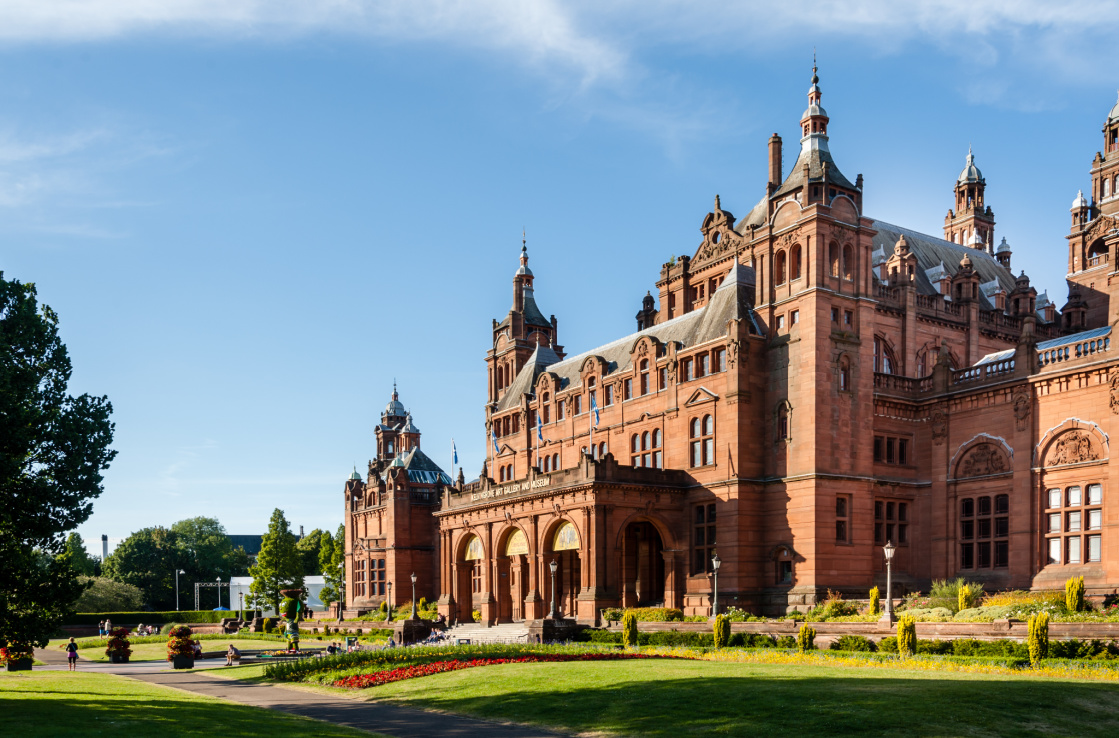 8. Kelvingrove Art Gallery and Museum
Argyle Street, Glasgow, G3 8AG
An elephant, one of Salvador Dali's most famous works and an original Spitfire are just some of the eclectic exhibits on show at Kelvingrove Art Gallery and Museum.The museum's 22 themed galleries feature more than 8,000 objects and artefacts, including Sir Roger the Asian elephant and Dali's most famous painted work, Christ of Saint John of the Cross.
There's also weaponry and armour donated from major private collections at the museum, which is on the banks of the River Kelvin. Admission is free.
9. Glasgow Film Theatre
12 Rose Street, Glasgow, G3 6RB
When it opened as The Cosmo in 1939, this historic venue was the first art-house cinema outside of London. It had a single screen where locals could watch popular films, documentaries, cartoons and news reels.
But, in 1974, the cinema was given an upgrade to three screens and reopened as the Glasgow Film Theatre. Today, you can catch one of the latest blockbusters or enjoy a cinema classic at the city's much-loved home of film. For an extra special experience, visit during the annual Glasgow Film Festival in February to catch some of the special premieres, showings and live events.
10. Glasgow Science Centre
50 Pacific Quay, Glasgow, G51 1EA
Glasgow Science Centre offers plenty for visitors old and young, with indoor and outdoor activities geared toward finding unique and inspiring ways to teach physics, chemistry and biology.
Discover exhibits based on space exploration, the deepest depths of the sea and how the Earth looked when dinosaurs roamed the land.
You can even see some real-life experiments in action at the Science Show Theatre, including mind-boggling creations and jaw-dropping explosions undertaken by professionals.
Feeling brave? Head to the top of the rotating Glasgow Tower for 360-degree city views.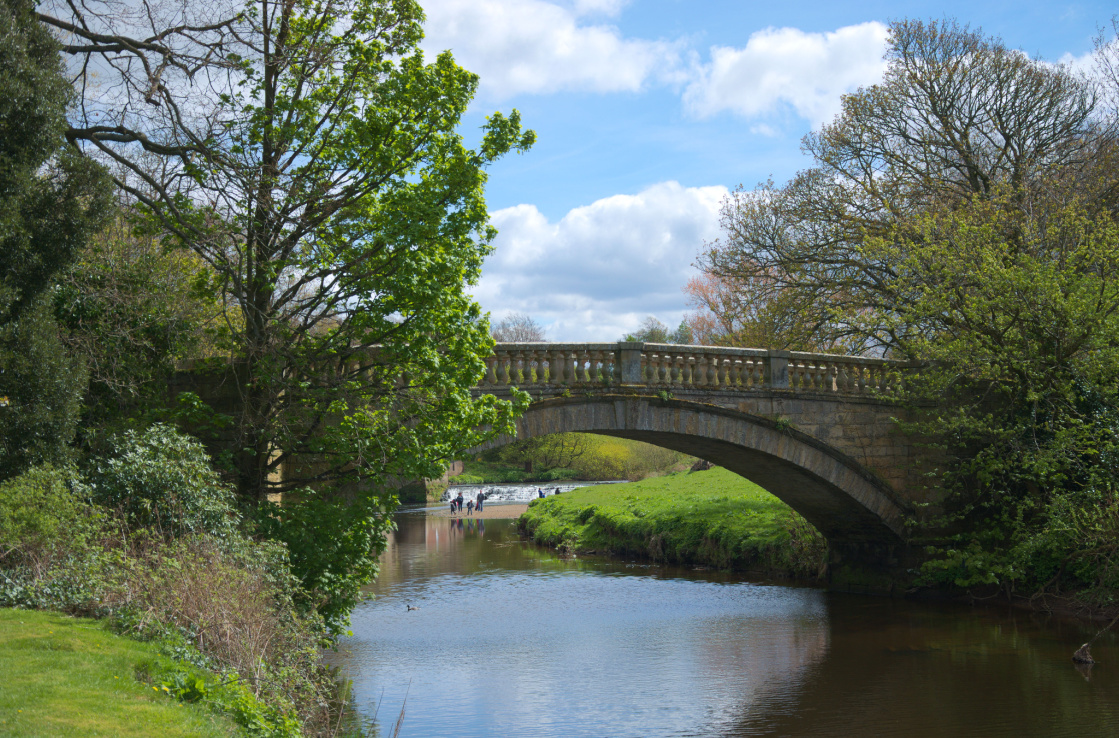 11. Pollok Country Park
2060 Pollokshaws Road, Bellahouston, Glasgow, G43 1AT
With a stunning riverside setting, rolling hills and fantastic woodland, Pollok Country Park has plenty to offer if you're looking for a peaceful spot away from the hustle and bustle of the city. Part of the National Trust, you'll find an extensive collection of Spanish paintings within Pollok House, as well as antique household goods and decorative pieces.
The park is also home to the world-renowned Burrell Collection, featuring medieval art, ancient works and paintings by the likes of Degas and Rodin. If you're feeling more adventurous, there's a mountain bike circuit to try out, while the play area is sure to keep kids entertained.
12. Scotland Street School Museum
Scotland Street, Glasgow
Scotland Street School Museum gives you the chance to show your children what school really used to be like in the 20th Century.
The building was designed by Charles Rennie Mackintosh and accommodated more than 1,200 pupils from Glasgow's south side until it closed its doors in 1979.
As well as showcasing educational work and toys, the Scotland Street School Museum has a range of classrooms where visitors can experience lessons typical of the late 19th to mid-20th century. Youngsters can even try on authentic uniforms from the past.
Book your Glasgow car hire online today with Hertz and start exploring the city's top attractions and more on your visit.