With its authentic boho vibes, diverse arts, cultural and music scene, Brighton can quite rightly lay claim to being one of the UKs most popular seaside resorts. Sitting in the South East sunshine, it's best known for an iconic seafront, but also its gorgeous green spaces, notable museums and abundance of quirky independent shops.
Both along the sun kissed coast and further afield in the picturesque East Sussex countryside, there's a beauty to be explored when you book Brighton car hire.
Looking for tips to make the most of your time here? Discover our top 12 things to see and do in Brighton.
1. Brighton Pier
Madeira Drive, Brighton, BN2 1TW
The Brighton Pier, or Palace Pier, was the third of the city's piers to be built. The original Grade I listed West Pier, found just a few minutes down the coastline, is now no more than a derelict framework. While the new one encompasses the classic arcade excitement that would have been felt when the first pier opened in 1899.
Try your luck on the slots, fill up on sugary doughnuts and candyfloss, then bump into each other on the dodgems. There's also a retro ghost train and Air Racer. Make sure you order a portion of fish and chips to enjoy while strolling the boards.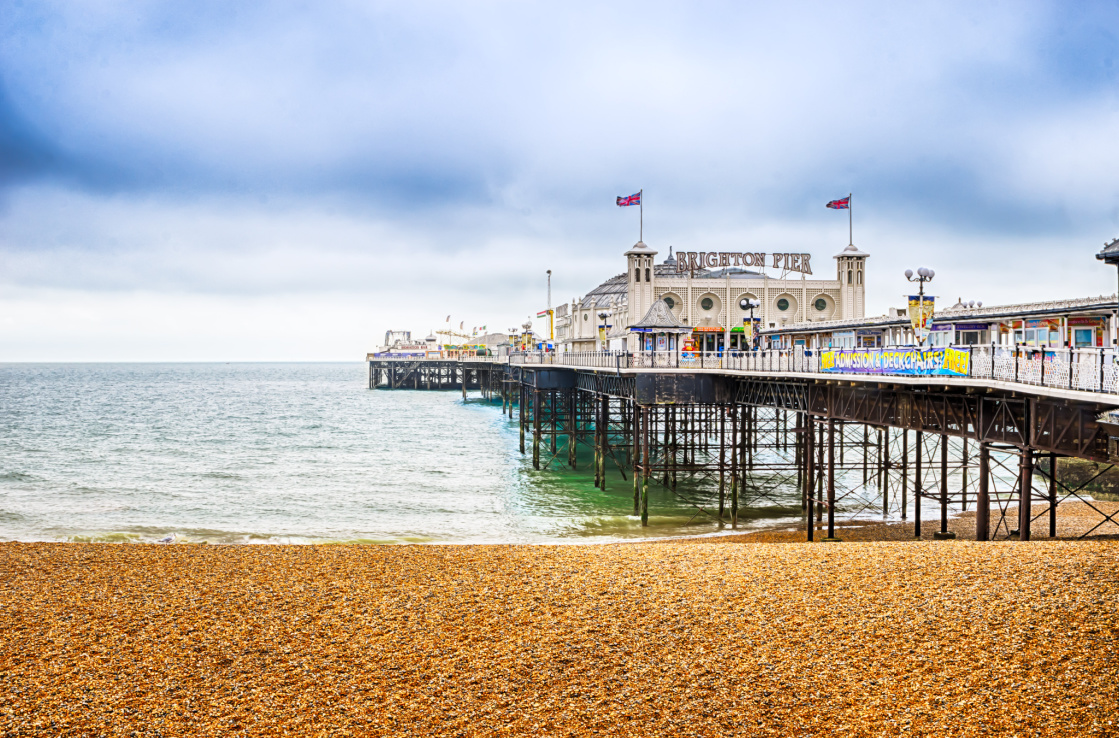 2. Kemptown
Kemptown, Brighton, BN2
Along the eastern shores of the city, explore Kemptown's famously bohemian atmosphere. Stroll along the bustling streets to discover an exuberant blend of Regency style architecture, thriving shops and splendid seafront coves.
Sussex Square, on the east side of Kemptown, is the largest crescent in England. Aside from its historic importance, it's also one of the best places in Brighton to soak up the southern sun. Spend your day in and out of delightful shops – Moderne is a local favourite and a self-proclaimed Aladdin's cave for hidden interior gems.
3. Kipling Gardens
The Green, Rottingdean, East Sussex, BN2 7HE
You'll find these beautiful gardens in the quaint village of Rottingdean, just 10 minutes outside of Brighton. Stop by this gorgeous green space, which has traditional English horticulture surrounding the pathways, tucked beside an old village green.
These were once the private gardens of Rudyard Kipling, author of The Jungle Book, who clearly didn't take inspiration from his garden while writing of Mowgli's adventures. They are neat and manicured, filled with beautiful blooming buds of roses, thick beds of French lavender and perfectly pruned hedges.
4. Mile Oak Farm
Mile Oak Road, Portslade, Brighton, BN41 2RF
This 1100-acre farm on the South Downs is a perfect day out for families, with plenty of activities for kids and adults alike, including shooting, archery and trailer rides. You can also meet the farm residents, with donkeys, ferrets and more calling the farm home.
Inside, the shelves of Mile Oak's Farm shop are filled with delicious, local produce. Pick up jars of sweet jams and chutneys, made from fresh fruit, and stock up on loaves of homemade bread and eggs. The farm café also serves a delicious assortment of cakes and pies to enjoy with tea and coffee during your visit.
5. Royal Pavilion Gardens
4/5 Pavilion Buildings, Brighton, BN1 1EE
The Royal Pavilion is just behind the seafront and is one of Brighton's most famous attractions. The Oriental-style Regency fantasy palace is the highlight, but so are the glorious Royal Pavilion Gardens, a leafy green space found in the heart of the city.
Escape the hustle and bustle while enjoying the sunshine, and saunter through to find towering trees and blooming flowers. There's often live entertainment, with talented musicians, dancers and acting groups showcasing their skills, and you can stop by the local cafe for delicious scones with cream and jam.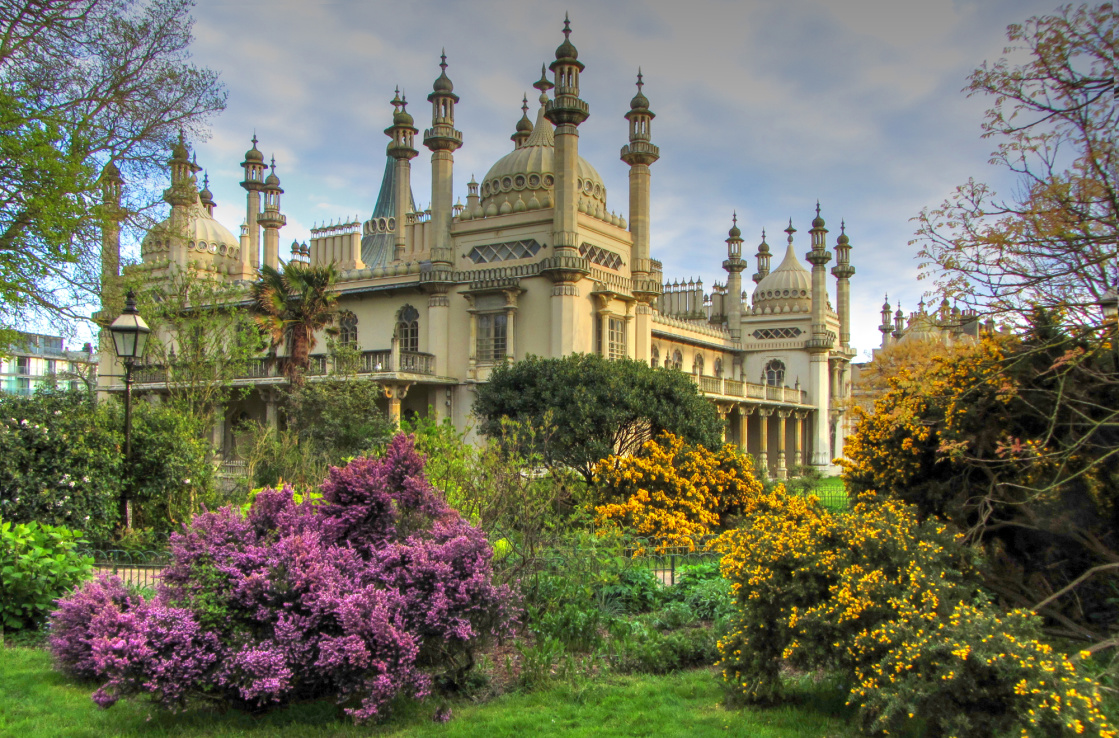 6. North Laine
North Laine, Brighton, BN1
A popular central attraction, the North Laine area is the city's colourful bohemian quarter, which features more than 400 independent shops. Each jostle together for your attention along the maze of narrow streets in this lively part of Brighton, which has a unique and quirky atmosphere.
It's free to wander around and you'll find a huge selection of vintage shops, salons, clothing stores and more. There's also plenty of fantastic cafes and restaurants to enjoy, before wandering the rows of trendy second-hand bookshops that line the bustling pathways.
7. Brighton Fishing Museum
201 Kings Road Arches, Brighton, BN1 1NB
Brighton is a renowned seaside city, so it goes without saying that it's dripping in maritime heritage. Uncover the city's rich history with the ocean at the Brighton Fishing Museum, found just along from Brighton Pier.
Visit to admire ancient fishing artefacts and fantastic photographs that paint a vivid picture of the city's seafaring past. You'll also get to discover distinctive old Sussex clinker boats and taste smoked fish, plucked fresh from the sea, at the museum's traditional smokehouse.
8. The Open Market
Marshalls Row, Brighton, BN1 4JU
Head over to eclectic London Road and you'll find the acclaimed Brighton Open Market. These famous stalls, which started popping up in the 1880s, have gone from strength to strength in recent years, thanks to a community revamp.
The market hosts a varied array of stalls, selling everything from traditional market produce – like meat, fish, fruit and veg – to more eccentric offerings like antiques. Dig around to find unique trinkets and designer fashion pieces. There's often live entertainment too, so it's well worth a visit, even if you don't spend any money.
9. Brighton Beach
4 Madeira Drive, Brighton, BN2 1ET
A trip to Brighton wouldn't be complete without paying a visit to its iconic pebbled beach. The eponymous beach is the city's biggest claim to fame, as it's one of the only UK cities that is also a popular seaside resort.
It's a gorgeous five mile stretch of sand and stones that is the ideal place to people watch and admire the sunset over the sparkling ocean. Head there to enjoy a pleasant picnic and thrilling water sports. It's also backed by rows of chic bars and cafes, as well as a string of notable art galleries along the lower Victorian promenade, which you can visit afterwards.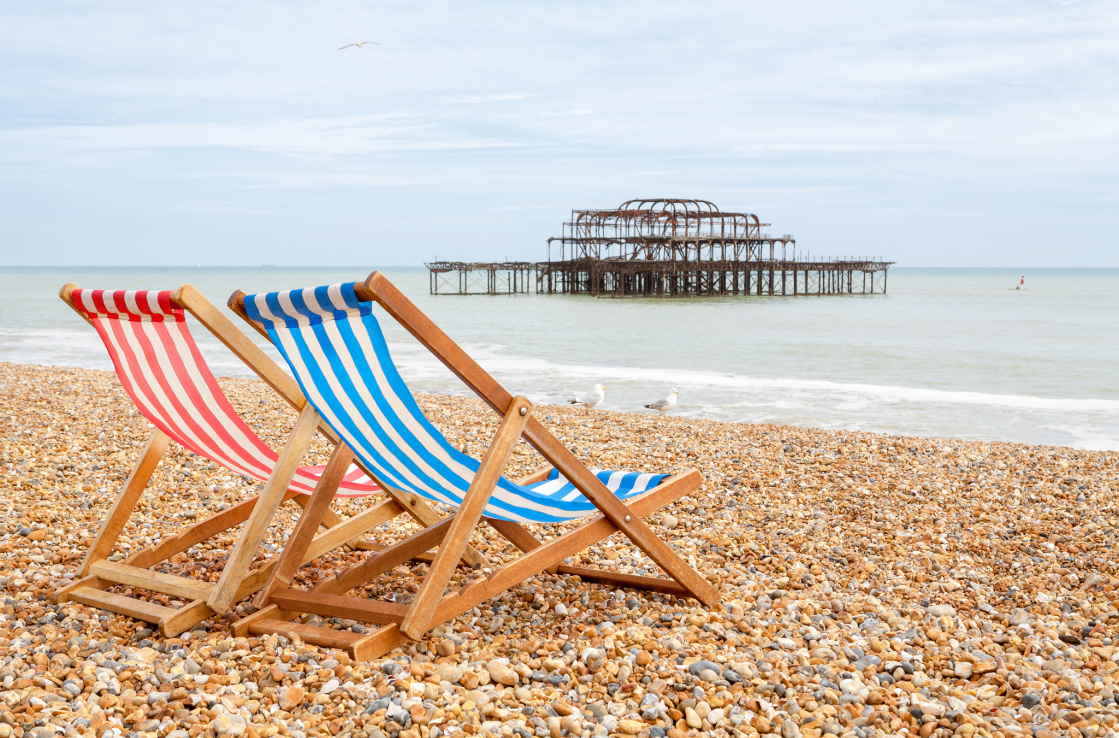 10. Booth Museum of Natural History
194 Dyke Road, Brighton, BN1 5AA
Immerse yourself within an intriguing world of exotic birds, rare butterflies and ancient fossils at the Booth Museum of Natural History. The site was once the private museum of Edward Thomas Booth, an esteemed naturalist and avid collector, with a particular fascination for birds.
He donated the museum to the city of Brighton in 1890 and it has been open to the public for educational purposes ever since. Admire the museum's extensive displays of the natural world, from the tiny ant to the galloping Zebra.
11. Hove Park
Goldstone Cres, Hove, BN3 6BG
Follow the A270 just 15 minutes north of the city, and you can experience the tranquillity of Hove Park. Take a stroll through 40 acres of pleasant parkland, dipping in between shady trees and vibrant flower beds, for a relaxing day away from the city.
Look out for the Goldstone, a circle of stones that play a focal part in local folklore. You'll also find the popular Fingermaze on the eastern side of the park, a sculpture of a giant fingerprint that acts as a Cretan labyrinth.
12. Devil's Dyke
Devil's Dyke Road, Brighton, BN1 8YJ
Discover Devil's Dyke, just five miles north of the city. This dramatic 'dry valley' is surrounded by the legendary Sussex countryside. The V-shaped valley stretches for a mile through the South Downs chalk hills and is the biggest deep cleft in the UK.
Park up your hire car and explore the wonderous remains of an Iron Age hill fort. There's also plenty of hiking trails, which visitors can follow to spot local flora and fauna, as well as dog walking paths for a long afternoon stroll.
Begin planning your trip to Brighton and the wider Sussex area when you book car hire online today with Hertz.