History, beauty and pride lies around every corner in Boston, Massachusetts' capital being one of the first settlements by immigrants from Europe. It's a city which holds places that fired the war of independence, enjoys gorgeous green spaces and quaint streets of brownstones, and has a fierce passion for sports.
Make your way around this fascinating destination, one of the US' most progressive and welcoming places, when you book car hire in Boston for your trip.
To help you start planning, we've chosen our top 12 things to do when you visit Boston.
1. The Paul Revere House
19 N Square, Boston, MA, 02113
The home of one of New England's most legendary figures, the Paul Revere House is found in the North End of Boston. Revere was a local silversmith during the 18th century and went on to stand as a Patriot in the American Revolution.
Constructed during the 17th century, large sections of the building – including parts of the rafters, inside wall materials, foundations and floors – have remained unchanged since Revere lived there. The house is maintained by the Paul Revere Memorial Association and admittance is free all year round.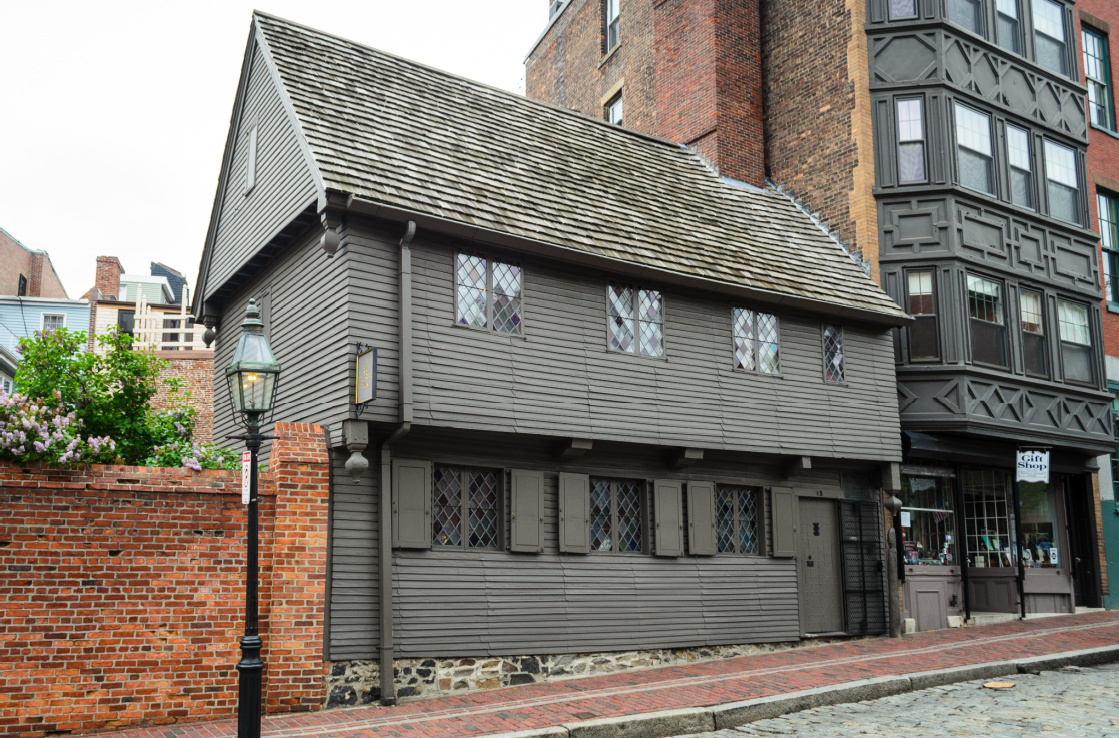 2. John F. Kennedy Presidential Library and Museum
Columbia Point, Boston, MA, 02125
Built to provide a lasting memorial to one of America's most iconic Presidents, the John F. Kennedy Presidential Library and Museum is a thought-provoking attraction. Situated within a park covering ten acres, it uses a range of media to tell the story of JFK and explore his legacy, making it an ideal choice for families keen to discover more about American history.
Open all year, it features exhibits like the Briefing Room – which screens videos of many of JFK's speeches – and Campaign Trail, exploring his successful 1960 election campaign.
3. Fenway Park
4 Jersey Street, Boston, MA, 02215
For visitors to Boston with an interest in sports, Fenway Park should be the first destination to visit. Home to the world famous Boston Red Sox, the stadium retains many of the original features installed during its construction over a hundred years ago.
Now they're been combined with high quality improvements to the video display, seating, ticket booth and other facilities. Attend a game or take one of the free tours that run throughout the year, giving you the chance to see more than 170,000 pieces of stadium and Red Sox memorabilia.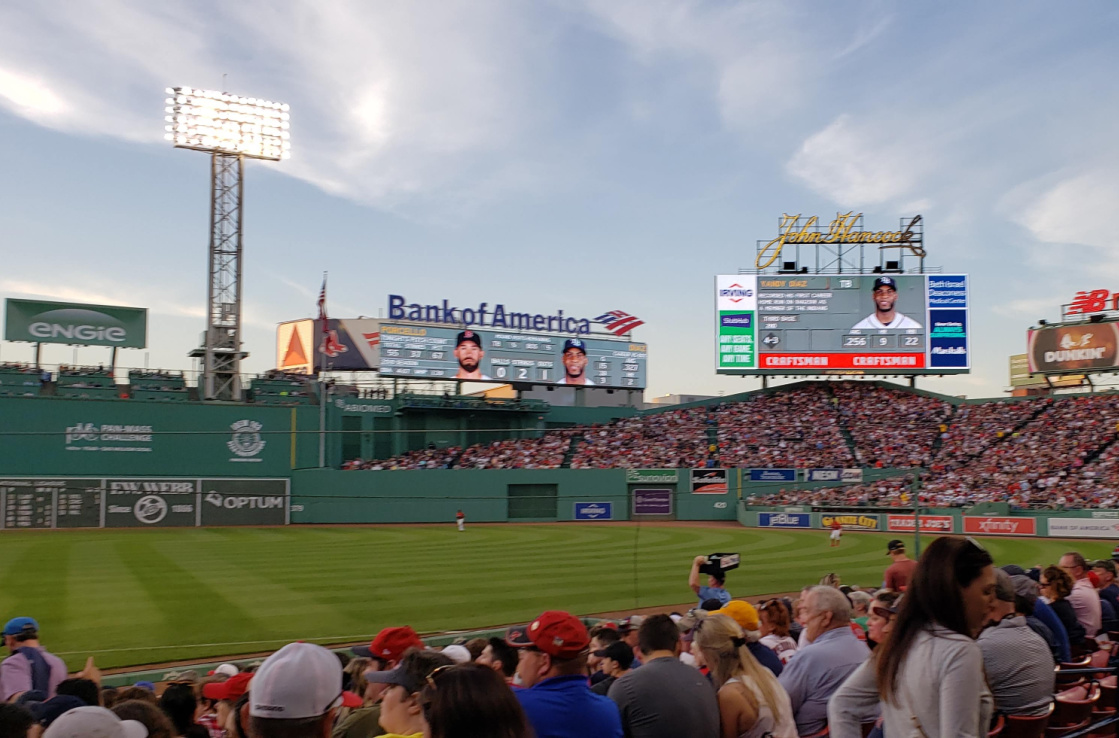 4. Faneuil Hall
4 S Market Street, Boston, MA, 02109
Found in the downtown part of Boston, Faneuil Hall dates back to the 18th century and remains a thriving part of the city. This market features more than 70 shops, from national brands to ones unique to the city.
It also offers a host of restaurants and cafes, where you can stop for refreshments during a shopping expedition, all within a building of architectural splendour. Once you've taken in the Hall's retail offering, you'll be able to enjoy performances by street musicians and artists on the cobblestone streets outside.
5. Boston Common
139 Tremont St, Boston, MA 02111
Opened in 1634, the US' oldest city park has experienced oceans of historical events that have shaped Boston's and America's history. From being used as a camp by British forces during the Revolution, to seeing public speeches by Martin Luther King Jr., Boston Common has been central to the city's past.
Today, you can wander around its vast, tree-lined green spaces, including visiting the southern end of the Freedom Trail walking route. There's also the Frog Pond, which hosts ice skating during the winter and becomes a spray pool for kids in the summer.
6. Beacon Hill
Beacon Hill, Boston, MA, 02108
Beacon Hill is among Boston's longest-standing communities. Covering an area of around a mile, it has narrow rows of brick houses, complete with lovely decorative ironwork and gas lamps, making it an attractive remnant of colonial-era Boston.
Here you'll find the African Meeting House – the first of its kind in the US – and the Massachusetts State House. Not only is Beacon Hill one of Boston's most historic areas, but it has also been home to many literary figures. Sylvia Plath, Robert Frost and Louisa May Alcott are among the famed writers to have lived there.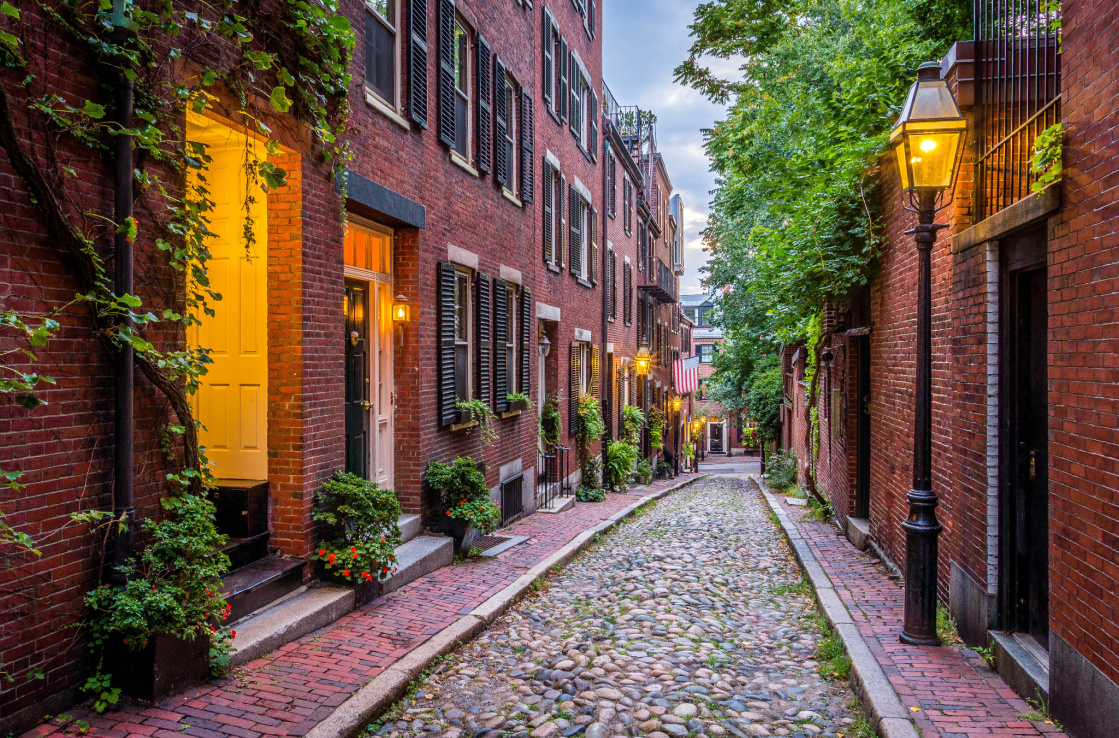 7. Boston Harbor Islands
Boston Harbor, Boston, MA
Boston Harbor Islands is a fantastic retreat for anyone looking for a contrast with the bustling city. The area stands as the largest park and recreational space in all of Eastern Massachusetts, with a whole variety of activities on offer.
Visitors can explore the wildlife of the Harbor Islands, while enjoying a hike in the open hills or take a dip into the water across the 50 miles of New England coastline. Both Spectacle and Lovell Island's beaches are perfect for relaxing on. To learn more about the area, take one of the guided tours with a National Park volunteer.
8. Freedom Trail
Boston, MA
Covering two and a half miles and passing 16 of the city's official historical points of interest, Freedom Trail offers the best way to take in Boston's illustrious heritage. The route passes by everything from museums and churches, to a battle ground and monuments.
Highlights of the Trail include King's Chapel and the sites of the Boston Massacre and Boston Common – all having detailed plaques, telling of their historical significance. There's no specific start and finish point, so wander the streets of Boston at your own pace and learn more about how the city, and the United States itself, was shaped.
9. USS Constitution and Charlestown Navy Yard
114 16th Street, Charlestown, MA, 02129
Situated in the city's National Historical Park, both the USS Constitution and Charlestown Navy Yard offer a fantastic insight into the history of Boston. The famed USS Constitution was first built at the end of 18th century, under the presidency of George Washington, as one of a fleet of six ships to help protect America's maritime trade.
Visitors can learn about the ship's history in the nearby museum and through guided tours. Take a stroll around the entire Charlestown Navy Yard and you can explore the shipping heritage of Boston too.
10. Arnold Arboretum
125 Arborway, Boston, MA, 02130
Originally built in 1872, the park covers over 280 acres of land in the Jamaica Plain area and is regarded as a fine collection of plants and herbaria. The Arboretum is also renowned for housing an extensive library of horticultural books.
Visitors can explore specific areas of the Arboretum – such as Weld Hill, Forest Hill Remnant and Dana Greenhouse – to take in and learn more about the 15,000 species of plants on display. To keep the young ones entertained, enrol on one of the fun nature learning tours with a resident expert from the University's botanical team.
11. Bunker Hill Monument
Monument Square, Charlestown, MA 02129
Built to commemorate the Battle of Bunker Hill between English and American forces during the Revolutionary War, Bunker Hill Monument stands at a staggering 221-foot tall height. Towering over Charleston, Boston's oldest neighbourhood, it was erected over a near 20-year period.
Visitors can take the 294 steps it takes to reach the summit of this impressive structure and enjoy explanations from expert tour guides about the battle itself. There's also a nearby exhibition centre, at ground level, which is packed with historical artefacts to discover.
12. Alden & Harlow
40 Brattle Street, Cambridge, MA, 02138
The Secret Burger may just be one of the most coveted dishes in Boston and Alden and Harlow only cooks up a limited number of its house burger in one sitting. When you visit, you'll see hungry restaurant-goers patiently waiting outside, hoping that their favourite delicacy is available when it's their turn to order.
If you want to sample this culinary delight, you'd better arrive when the eatery opens for dinner at 5pm, as they've been known to sell out by 5.20pm. Since the burger is 'secret' the menu doesn't give much away, other than it's an '8oz House Creekstone Grind' that comes with 'your faith' and a house made roll.
Bring out the best of this fabulous city and the rest of Massachusetts, when you reserve car hire in Boston with Hertz online now.