Belfast is a city that has embraced the present with a passion, while preserving only the very best of its history. It's a friendly destination, surrounded on all sides by verdant Irish beauty. A visit to Northern Ireland's capital opens up plenty of possibilities, from a buzzing music scene to an ambitious restaurant scene.
There's a lot of attractions to explore as well. Whether it's gaols with stories to tell, boisterous markets or breathtaking botanic gardens, there's plenty to discover in your Belfast hire car.
We've chosen 12 of the best things to do during your visit to Belfast.
1. Crumlin Road Gaol
53-55 Crumlin Road, Belfast, BT14 6ST
Affectionately known to Belfast locals as The Crum, this Victorian prison was in operation for 150 years, finally closing its doors in 1996. After two years of extensive redevelopment, Crumlin Road Gaol was reopened to the public in late 2012, offering visitors the chance to experience life behind bars in this foreboding structure.
Guided tours of the prison run daily, taking in the Gaol's hospital ward Governor's Office and more. You'll even get to see the Condemned Man's cell, where more than a dozen souls awaited their final punishment, and the graveyard where they now rest.
2. Belfast Hills
Belfast Hills, Belfast
An oasis of scenic beauty outside Belfast, from atop Divis and Black Mountain the views are truly spectacular. Take to the walking trails and you'll have the chance to experience the amazing vista for yourself – it's said that on a clear day you're able to see the Isle of Man and Cumbria from the summit of Black Mountain.
With routes taking in the old Gamekeeper's Cottage and Long Barn café, where you can refuel after a day's hiking, the Belfast Hills offer a perfect break from the city, as well as a great viewpoint over it.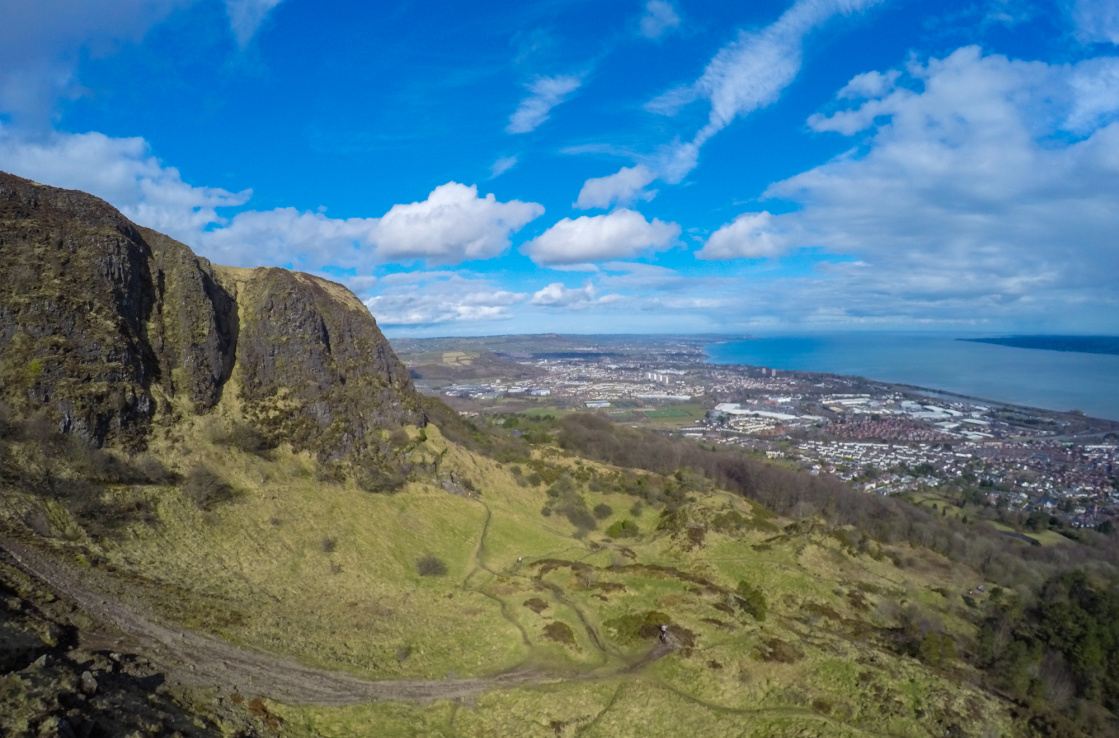 3. St George's Market
East Bridge Street, Belfast, BT1 3NQ
St George's Market is the only Victorian covered market left standing in Belfast and is currently home to over 300 stalls, offering a wide range of wares. First built in 1896, the market has also hosted concerts by musically diverse acts, like Duffy and Biffy Clyro.
It's at the weekend that St George's Market really comes to life. Three completely different days of themed sales begin with the Variety Market on Fridays, the Food, Craft and Garden Market on Saturdays and Food Craft and Antique Market on Sundays.
4. Titanic Belfast
1 Olympic Way, Queen's Road, Belfast, BT3 9EP
Experience Belfast's maritime past and discover the story of perhaps the world's most famous vessel, the Titanic. Located in the Titanic Quarter, this unique attraction lets you visit  the shipyard where ill-fated liner was built back in 1912 and explore full-scale reconstructions of parts of the ship.
The exhibitions play host to a vast collection of original Titanic artefacts, as well as objects from the world's last remaining White Star vessel – the SS Nomadic. This impressive structure floats in the Hamilton Dry Dock and can be boarded to uncover its impressive interior.
5. Stormont Parliament Building
Ballymiscaw Road, Stormont, Belfast, BT4 3XX
Built in 1921, the Parliament Building in northeast Belfast is the official seat of the Northern Ireland Assembly. Its architect, Sir Arnold Thornley, added many symbolic touches to the building's design. This includes the six pillars each representing a county of Northern Ireland, and its length of 365 feet – a foot for every day of the calendar year.
During the Assembly recesses through the summer, and at Easter and Halloween, it's possible to take a guided tour of the hallowed halls, in one of the country's most beautiful buildings.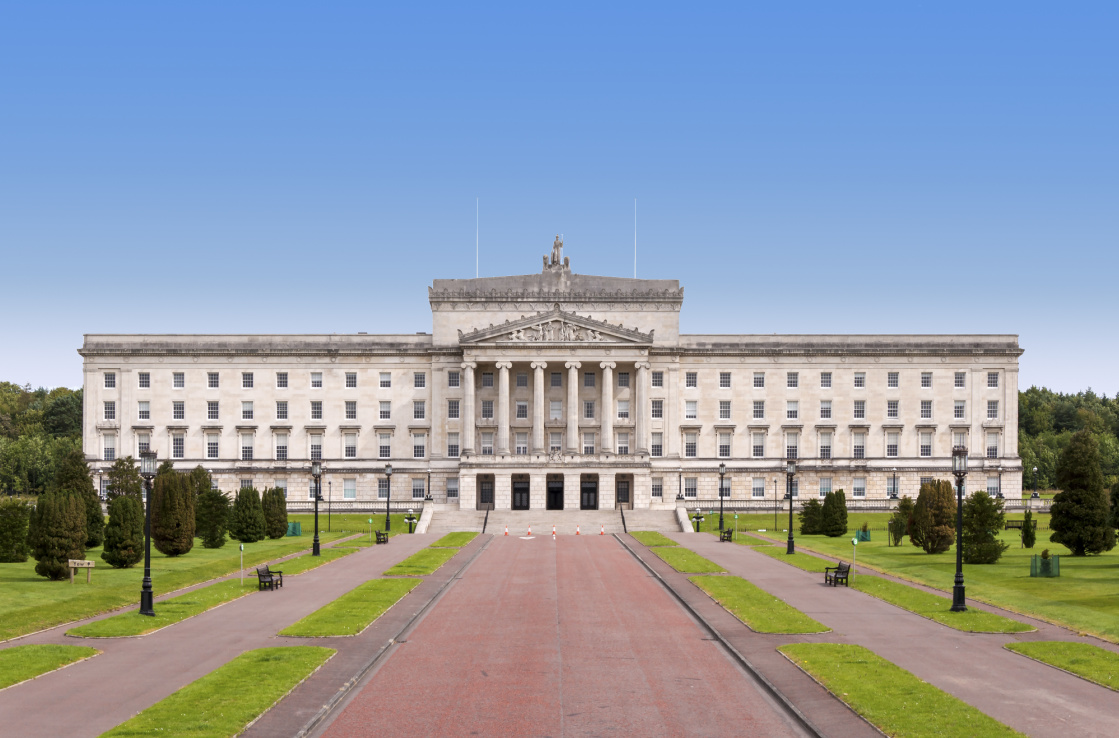 6. Linen Hall Library
17 Donegall Square N, Belfast, BT1 5GB
Named after its original building, which was the centre of Northern Ireland's prosperous linen trade, the Linen Hall Library is the oldest library in Belfast – celebrating over 225 years of life in the city's cultural quarter.
It's home not only to a large collection of donated books by and about CS Lewis, but also to an archive which documents Northern Irish history in its fascinating entirety. The library also holds twice-weekly tours of its grand building, which you can join.
7. Belfast Window on Wildlife WOW
100 Airport Road W, Belfast, BT3 9ED
This unassuming spot in the Belfast Harbour Estate is home to more than 100 species of bird and other animals. It's also where the RSPB has opened a Window on Wildlife, for nature lovers to enjoy.
Take up your position in one of the brand new hides around the reserve and you're sure to get an ornithological treat. As the seasons change, so too will the variety of birds on show, with Arctic and common tern enjoying the summer season here. While the emergence of different kinds of wildfowl sees them take up residence during the colder months.
8. Belfast City Hall
Donegall Square N, Belfast, BT1 5GS
Situated in the iconic Donegall Square, Belfast City Hall is one of Northern Ireland's most prestigious landmarks. First opening its doors in 1906, the Sir Alfred Brumwell Thomas-designed building underwent an £11m makeover in 2009, and the newly refurbished City Hall was inaugurated by Hilary Clinton.
Visitors can explore the Hall's great heritage, viewing the breathtaking architecture and the historical significance it played during the construction of the famed Titanic. Expert tour guides are on hand, to show visitors around its most prominent features.
9. Ulster Museum
Botanic Gardens, Belfast, BT9 5AB
With a plethora of artefacts and exhibits, the Ulster Museum is a great way to spend a day exploring the heritage of our planet. Located adjacent to the famed Botanic Gardens, it houses some of the finest ancient relics and contemporary masterpieces in Europe, offering visitors both interactive activities and educational displays.
The museum covers the main areas of historical development, such as art and natural science, to showcase how much the planet has changed over the centuries. The Zoology department is a highlight, exhibiting a fantastic collection of dinosaur bones and the near-complete Edmontosaurus skeleton.
10. Botanic Gardens
College Park Avenue, Botanic Avenue, Belfast, BT7 1LP
Belfast's Botanic Gardens offer visitors a slice of peace and tranquillity, within the vibrant city centre. Established by the Belfast Botanic and Horticulture Society back in 1828, the gardens were first home to a variety of exotic plants. The Gardens have gone from strength to strength ever since.
The Palm House stands as the site's main attraction, with an impressive glass dome dating back to the mid-19th century and a fine array of tropical plants. As well as the Palm House, the Botanic Garden has a children's playground, scenic walks and plenty of green space.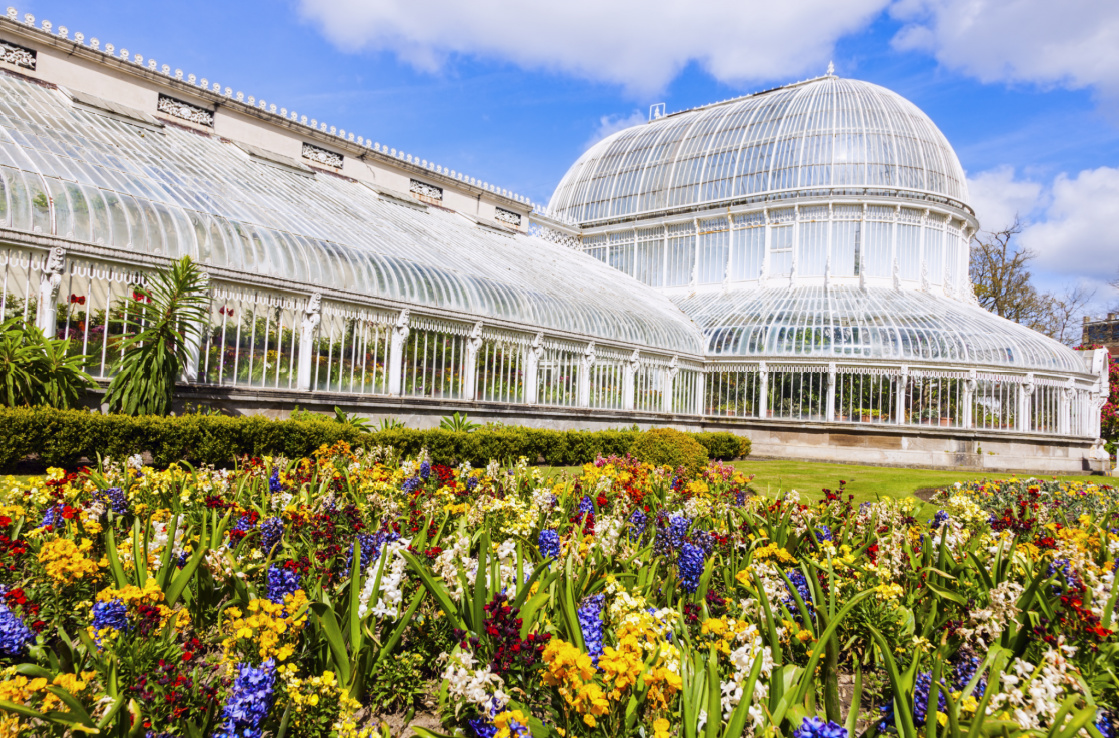 11. Andrew Jackson Cottage and US Rangers Centre
2 Boneybefore, Carrickfergus, BT38 7EG
This authentic Ulster-Scots farmhouse is famous for being the ancestral home of Andrew Jackson – the 7th US President. It's situated around 25 minutes north of Northern Ireland's capital and was the cottage Jackson's parents lived in, before emigrating to America in 1765.
Visitors can learn about his fascinating life, as well as explore the US Rangers Centre, which is also within the cottage grounds. This museum is a monument to those who fought in the battalions of the American Army Unit that was formed in Carrickfergus, back in 1942, and displays artefacts, photographs and authentic uniforms.
12. Oh Yeah Music Centre
15-21 Gordon Street, Belfast, BT1 2LG
Opened in 2007, Oh Yeah is a non-profit project, aiming to solidify and promote the Belfast music scene by offering rehearsal and performance space – as well as recording studios for local bands.
Co-founded by Snow Patrol lead singer Gary Lightbody, Oh Yeah took over a former whiskey warehouse in the Cathedral quarter of Belfast to give local bands somewhere to forge their craft. There's also an exhibition space where visitors can learn about Northern Ireland's musical icons, including The Undertones, Gary Moore and Van Morrison.
Explore these and many more amazing attractions in Northern Ireland's capital and beyond, with Hertz car hire in Belfast.