10 Reasons to Visit Alicante
Nestled on the south-eastern coast of Costa Blanca, Alicante is one of Spain's best-loved travel destinations. Whether you dream of golden sands, a bustling seaside resort or a historic getaway – Alicante has something for everyone.
Relax on the beautiful Mediterranean beaches, wander through the old town, and indulge at its many traditional restaurants and tapas bars. With plenty of cultural attractions on your doorstep, covering everything from architecture to arts and culture, there are plenty of things to do in Alicante. Discover ten reasons to visit Alicante.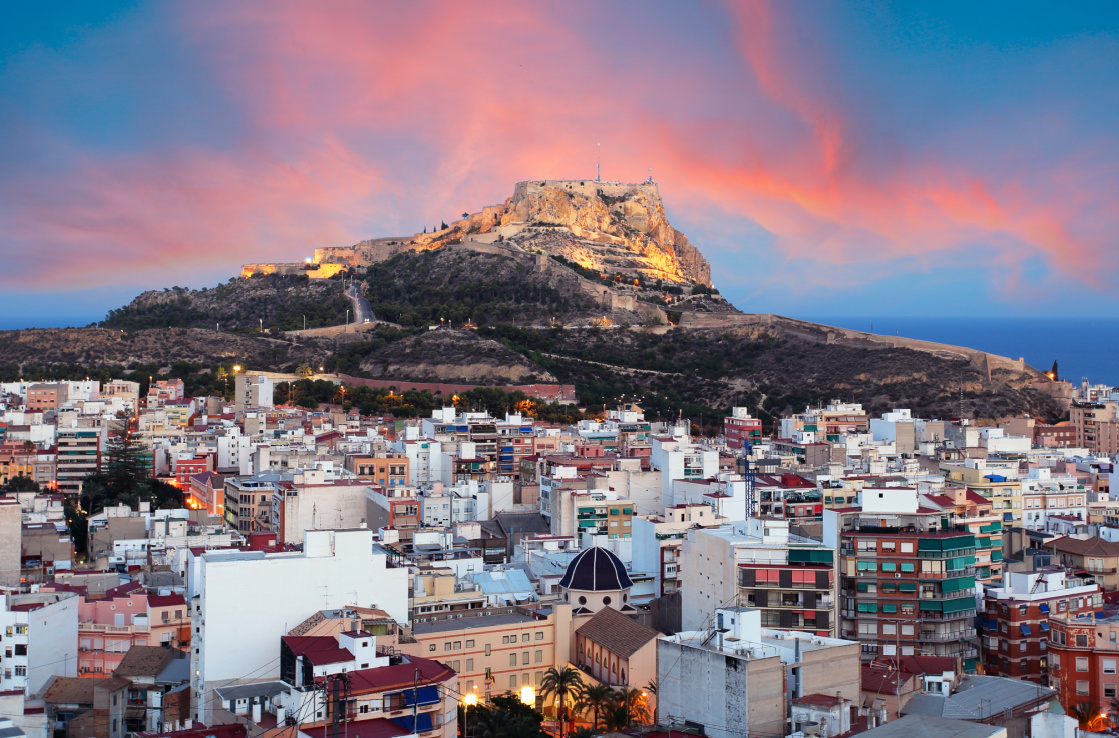 1. Santa Barbara Castle
03002, Alicante
Nestled 160 metres above sea level atop a rocky mountain in the heart of Alicante, Santa Barbara Castle offers panoramic views across the city. As the highest point in Alicante, you can access the fortress on foot or by lift.
It's a great spot to watch the sunset, and the magnificent views from the top make it all the more worthwhile if you opted to take the stairs and get those all-important steps in. The castle is also home to the city's history museum, which takes you on a journey through its development.
When you've made your way back down you can always grab an ice cream or ice-cold drink at the on-site café – especially if you took the stairs.
2. Archaeological Museum of Alicante
Placa Dr. Gómez Ulla, S/N, 03013 Alacant, Alicante
Alicante's modern archaeology museum brings the city's rich history to life with interactive exhibits to make the experience entertaining and educational for the whole family. Admire its display of ancient fossils and antiques and visit the temporary exhibitions that change on a regular basis.
The museum is located on the edge of the city and is perfectly placed for a trip to the beautiful urban Playa de la Albufereta beach afterwards.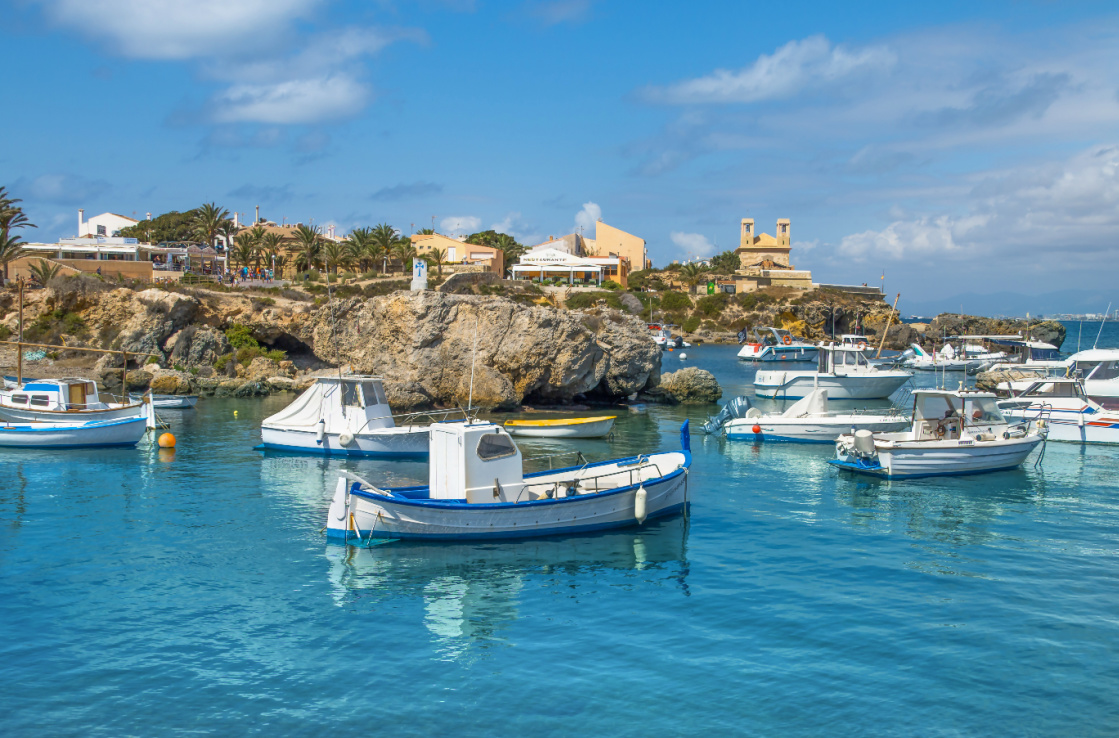 3. Tabarca Island
Tabarca, Spain
Take a boat and explore the islet island of Tabarca, located just south of Alicante in the Mediterranean Sea. Once a refuge for Barbary pirates until the end of the 18th century, the two-kilometre-long island is now the smallest inhabited islet in Spain, known for its marine reserve.
Often comparable with the likes of Ibiza and Formentera, this picturesque island is perfect to grab some Insta-worthy pics or stop for a scenic picnic. Renowned for its crystal-clear waters and impressive marine life, the island is a haven for snorkel enthusiasts during summer.
While less than a hundred people currently reside on Tabarca, the island isn't short of things to do. The small paradise is home to educational museums, quaint churches, and authentic Spanish tapas restaurants.
4. Alicante Museum of Contemporary Art
Pl. Sta. María, 3, 03002 Alicante
Located next to Santa Maria church in the city's oldest civil building, Alicante Museum of Contemporary Art holds an impressive collection of modern art. The museum features three permanent collections of around 800 pieces of art.
Admire the museum's collection of 20th-century works by the likes of Miró, Dalí and Picasso. The museum also houses exhibits and collections by local Alicante artist Eusebio Sempre and French artist Juna Alicante. It's also one of the best free things to do in Alicante as there's no entry charge to see these collections of paintings and sculptures.
5. Algar Waterfalls
CV-715, s/n, 03510 Callosa d'en Sarrià, Alicante
A trip to Algar waterfalls should be near the top of your to do list when you visit Alicante. The natural waterfalls – also known as Les Fonts de L'Algar – are a much-loved tourist attraction nestled on the river Algar. You can reach them in less than an hour when driving from Alicante city centre.
Remember to pack your swimwear – after a steep climb to the waterfall via the wooden stairs, a dip in the natural rock polls will be much needed.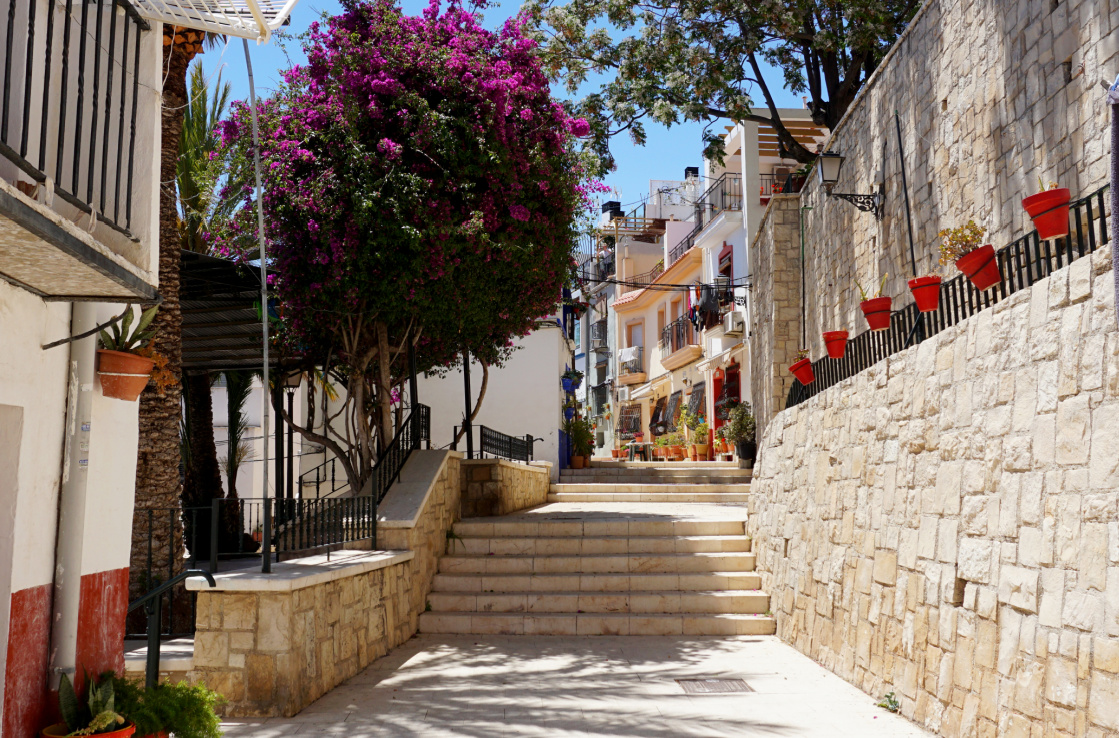 6. Alicante Old Town
03003, Alicante
Alicante's old town is one of the most charming spots in the city. Vibrant, colourful houses line the cobbled narrow streets, and the quarter is home to a plethora of historical structures dating back to the 15th century.
Take a peaceful stroll through the historic streets for a true feel of this delightful city. Marvel at the architecture of the town hall and San Nicolas Cathedral and explore one of the many museums, including Gravina Museum of Fine Arts.
After a busy morning soaking up some art and culture, why not indulge in a little down time? With many restaurants and boutique shops lining the pedestrian only streets, the old town is the perfect place to shop for souvenirs and grab a bite to eat.
7. Canelobre Caves
Carretera Cuevas Canelobre, CV-776, 03111 Busot, Alicante
Located in Busot – approximately 20km from Alicante city centre – you can reach Canelobre Caves in around half an hour with a short and scenic drive in your hire car.
As one of the largest and most popular caves in the Alicante province, the caves origins date back seven million years. The caves can be explored via a 45-metre tunnel, with the entrance located at the top of Cabezon de Oro mountain – also a great spot if you fancy some hiking and rock climbing.
8. Mount Benacantil
03002 Alicante
A natural oasis rising above Alicante – Mount Benacantil hill dominates the city skyline. Make the trip to the top of this rugged mount for some incredible walks and to see Alicante from a whole new perspective.
Once you reach the top of the hill, you'll be greeted with magnificent city views and pass Santa Barbara Castle – a fortress dating back to the 8th century.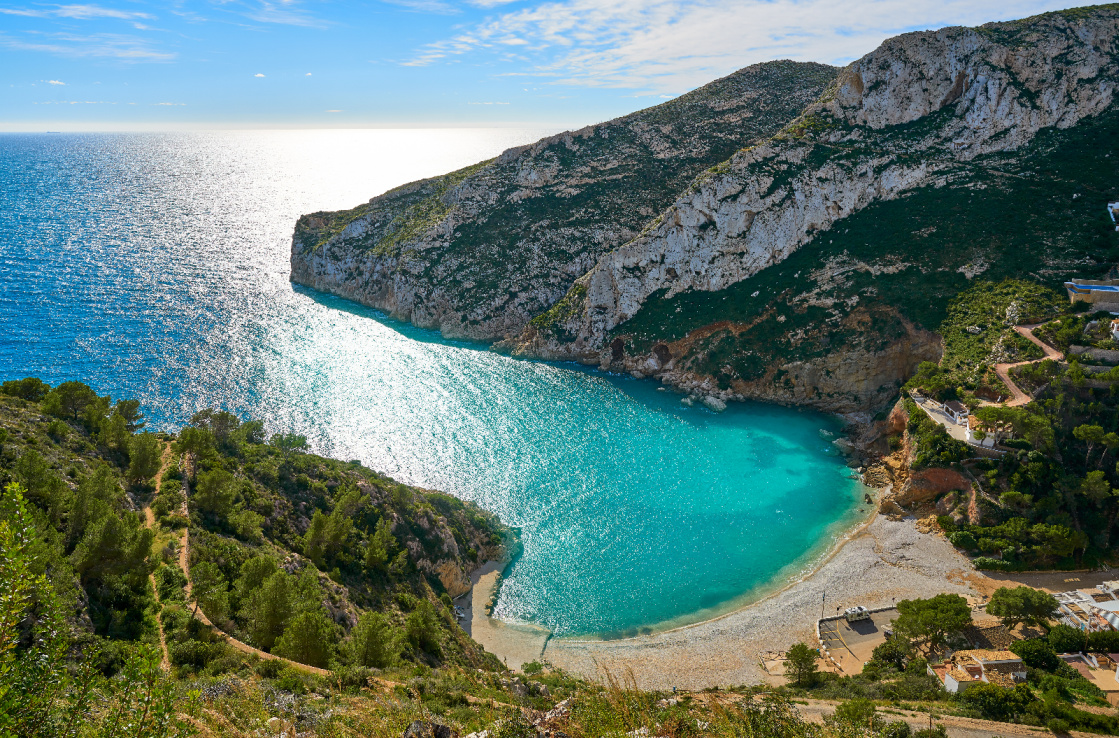 9. Granadella Beach
Granadella, 03738
Sun, sea, and sand encourage millions of holidaymakers to visit Alicante each year. While the city is lined with white sandy shores and crystal-clear waters, it can be hard to find a quiet spot to unwind during popular times.
The sheltered coves at Granadella Beach are a hidden gem. Just over an hour's drive from central Alicante, the pebbled stone beaches offer the perfect retreat to kick back and soak up some well-deserved sunshine. The calm and clear waters also make the beach an ideal spot for snorkelling and scuba diving.
10. Alicante Central Market
Av. Alfonso El Sabio, nº 10, 03004 Alicante
Food lovers will love the sights, smells, and tastes of Alicante central market. Vendors sell everything from local produce, freshly caught seafood, succulent meats, and soft cheeses – so you're spoilt for choice.
After browsing the food markets why not indulge in some light retail shopping? Alicante Central Market is in the central shopping district, where you'll find a vast array of independent shops and boutiques.
Hire a car with Hertz and discover the best things to do in Alicante with ease.