Once ruled by Romans, Vikings and Normans, York has overseen many different eras and woven an impressive historical tapestry over the centuries. It's also a city that perfectly combines the old with the new, with one of the oldest shopping streets in Europe, exciting modern museums and areas of natural beauty.
Hire a car in York with Hertz so you don't miss the incredible sights on offer and join some seven million visitors from across the world that frequent the city every year.
What makes our list on the best things to do while you're in York? Check out our top ten.
1. York City Walls
York, YO1 7LJ
York City Walls surround the city centre, were built by the Romans in around 71 AD and are one of the most complete medieval town defence systems remaining in the UK. It's easy to walk along the walls or tackle small sections, but you'll be able to enjoy amazing views across the city rooftops towards the Minster either way.
You'll find that the remarkably intact walls run for two-and-a-half miles around the ancient heart of the historic city and include five fortified gateways. A few sections even include stonework dating back to the original Roman city walls.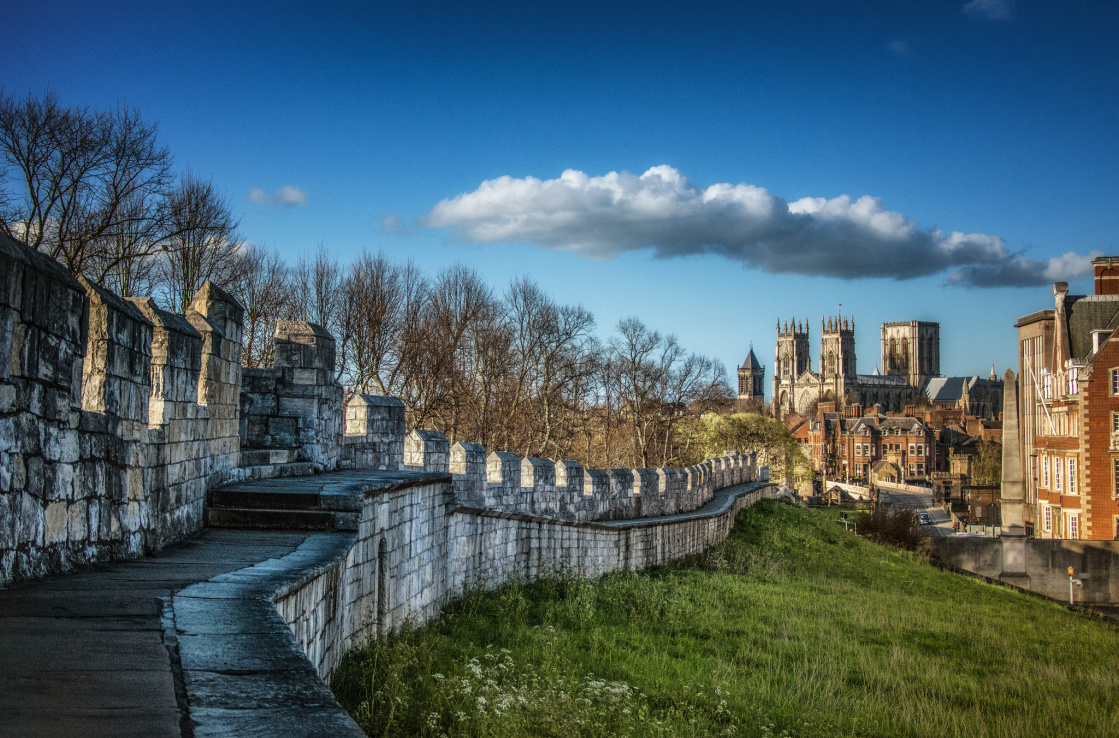 2. Yorkshire Museum 
Museum Gardens, Museum Street, York, YO1 7FR
If you visit the Yorkshire Museum in York, you'll be able to see one of Britain's archaeological treasures – The Cawood Sword. This large 1,000-year-old weapon was discovered in the River Ouse and is considered one of the finest Viking swords that has ever been unearthed in the UK.
Visitors can also find impressive permanent collections, covering topics such as biology, geology, astronomy and archaeology. There are also the remains of Alan the dinosaur, the oldest sauropod dinosaur found in the UK, and more than a million other archaeological artefacts.
3. Rowntree Park
Terry Ave, York, YO23 1JQ
Local sweet manufacturer Joseph Rowntree opened a park in 1921, to commemorate his employees who died in the First World War. The 20-acre riverside green space, which is just a short walk from the city centre, is still a popular space for both visitors and locals.
Explore the relaxing woodland walk, with marked tree trails, an ornamental lake which is frequented by ducks, geese and model boats, alongside a children's playground. It's a fantastic place for families to relax and play, in a location that's not far from York's main attractions.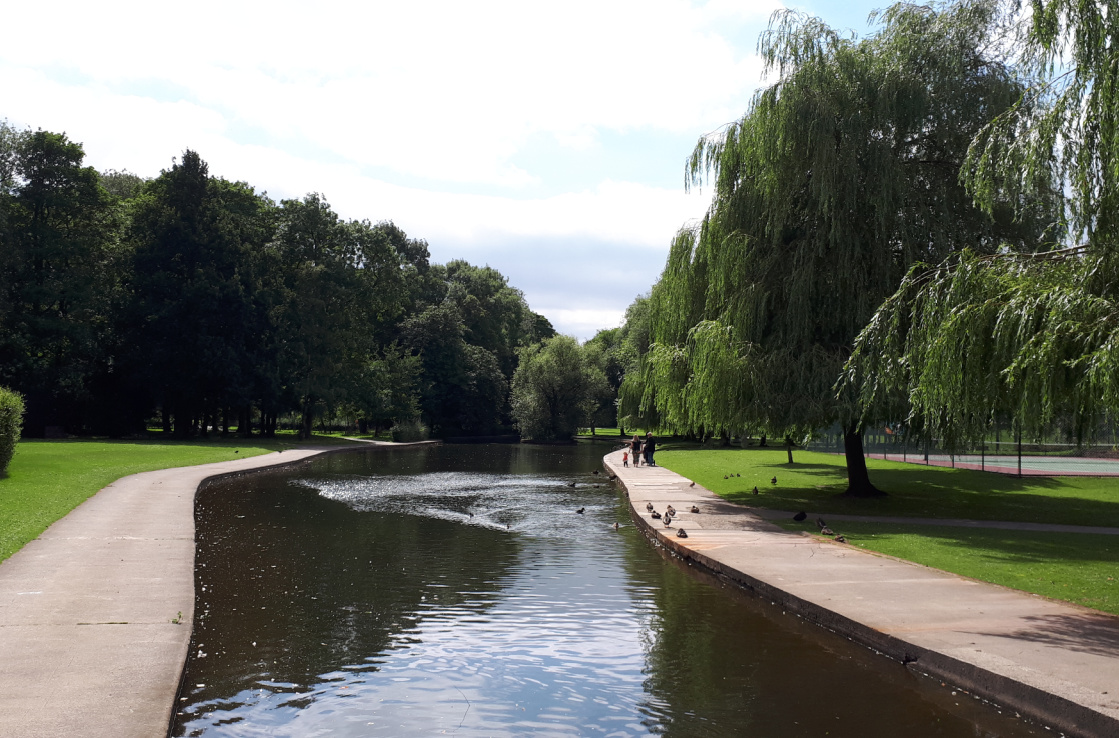 4. Dalby Forest
Dalby Forest Drive, York
Dalby Forest offers a wide range of great outdoor activities. The bases for most adventures are the visitor and activity centres, situated near the main car park, where there's a café and facilities for bike hire.
Nearby is a campsite and, for those who want to channel their inner Tarzan, there's a trail through the treetops using ropes and zip wires – tickets are required. For those looking to stay a little closer the ground, you can enjoy a woodland walk or a mountain bike ride on one of the graded trails.
5. The Shambles
Shambles, York, North Yorkshire
Explore one of the country's most famous historic streets, The Shambles. This ancient stretch of overhanging, half-timbered buildings was once completely dedicated to butchers' shops. Today, you'll find this cobbled pedestrian route is now a major tourist attraction and lined with gift shops, cafes and restaurants.
It's so remarkably intact, that some have called the Shambles 'the most picturesque street in Britain'. What is certain, is that some of the Shambles' buildings date back 700 years, and you can still spot the meat hooks above the windows of many of them.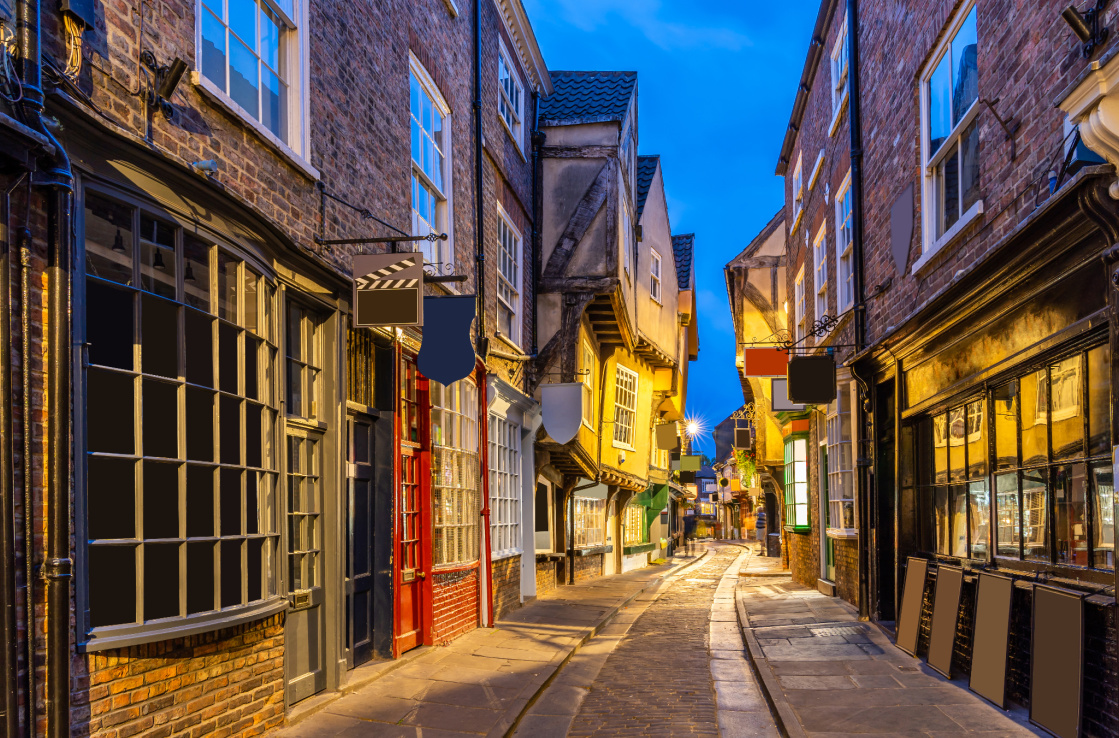 6. River Ouse
Butcher Terrace, York
Enjoy a wonderful scenic walk along the banks of the River Ouse. Take your pick from paths that take you along the Millennium Bridge, Terry Avenue and New Walk, or begin your riverside adventure from Rowntree Park.
The river flows from the edge of the Yorkshire Dales south through the Vale of York to join the River Humber at Goole and it passes right through the historic city of York. There are guided river cruises that run regularly or there's the chance to take to the waters yourself by hiring a self-drive boat.
7. National Railway Museum
Leeman Road, York, YO26 4XJ
Discover the amazing displays of locomotives at the National Railway Museum – voted one of Europe's top museums. The impressive engines you'll find include the Mallard – the world's fastest steam train – the only Japanese Bullet Train outside of Japan and Queen Victoria's opulent personal rail carriage.
The National Railway Museum makes a great day out for a family, where everyone can enjoy interactive displays about working in a station and watch real engineers renovating locomotives in the workshop. There's also an outdoor play area with a miniature train ride, as well as special steam train rides during the school holidays.
8. A guided tour of York
St Leonard's Place, York
One of the best guided tours of York is completely free. Almost 100 members of the Association of Voluntary Guides to the City of York provide expert local tours for visitors and are given two or three times daily throughout the year.
The two-hour tour starts by the fountains in Exhibition Square and takes in historical highlights like the medieval city walls and gateways, the King's Manor and the Treasurer's House, before ending up at the famous historic street, The Shambles. The acclaimed volunteer organisation has been giving free tours of York for more than 50 years.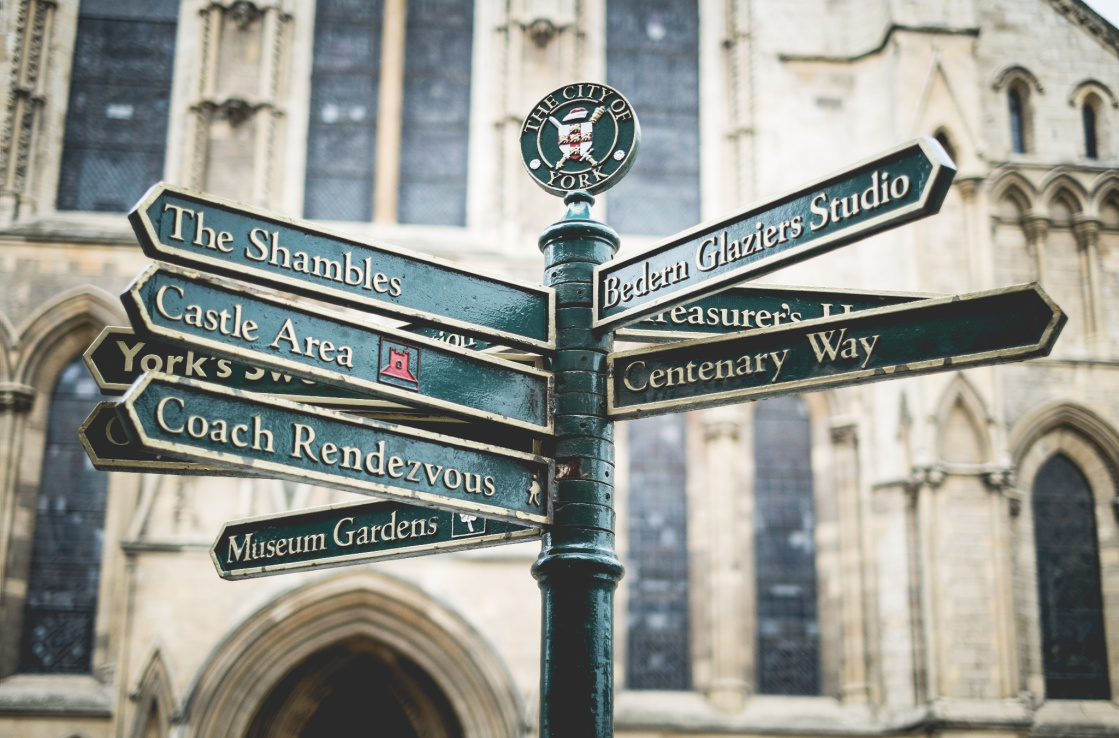 9. York Art Gallery
Exhibition Square, York, YO1 7EW
One of the best places in northern England to see both traditional and contemporary art under one roof is at York Art Gallery. You'll find an extraordinary permanent collection of more than 1,000 paintings, including works by Turner, and over 3,000 ceramic items, with many pieces from local Yorkshire potteries.
One of the gallery's highlights is the world's biggest collection of British handmade studio pottery, containing 5,000-plus pieces. Inside, you'll also find an atmospheric café, where you can grab a bite to eat while admiring fantastic views of York Minster.
10. Bridestones, Crosscliff and Blakey Topping
Dalby Forest Drive, York
If you're looking for incredible landscapes to explore, Bridestones, Crosscliff and Blakey Topping can all be reached on a walk along this picturesque stretch of the North Yorkshire National Park. Each of these landmarks offers something unique too.
The Bridestones are interestingly eroded sandstone towers, that protrude from the beautiful moorlands. Blakey Topping is a strange pyramid-shaped hill, which provides 360-degree views when you ascend to the top. Finally, Crosscliff is a sharp ridge, carved during the Ice Age that gives visitors spectacular panoramas across this fascinating scenery. Visit the area to discover great walks, picnic spots and unforgettable viewing points.
With plenty to see and explore on your itinerary, make sure you hire a car in York with Hertz online today.