Regularly voted one of the best cities to visit in Britain, Edinburgh conjures up an unforgettable skyline, dominated by Edinburgh Castle, the Royal Mile and the city's Old Town. Row upon row of medieval, Georgian, neoclassical and modern buildings paint a beautiful city canvas to explore.
With so many cultural treasures to explore and experiences to enjoy in this picturesque destination on the Firth of Forth's shores, car hire in Edinburgh is essential to make the most of your time here.
Read our guide on the top 10 things to do in Edinburgh and start planning your trip to the Scottish capital today.
1. The Meadows
Melville Drive, Edinburgh, EH9 1ND
Accompanying its iconic landmarks, Edinburgh has its fair share of relaxing green spaces, hidden away from city centre traffic. The Meadows runs alongside the university campus and is a prime picnic spot, with plenty of independent delis and cafés in nearby Bruntsfield Place – you don't need to wander far for lunch.
You'll find a mini golf course to practice putting on the green, as well as several public tennis courts. In the summer, there are many organised events, including sports days and cricket matches.
2. Portobello Beach
Promenade, Portobello, Edinburgh, EH15 1BQ
Once the resort of choice for holidaymakers throughout Scotland, Portobello remains popular today for its fine view across the Firth of Forth and location just three miles north of the city centre. The Promenade provides visitors with a pleasant route for strolling, with an increasing number of independent bars and cafes springing up.
Portobello Beach was once the envy of many a seaside town, with a pier, lido and funfair. Stripping back the attractions has allowed for a little bit of seaside peace and quiet amongst the beautiful sands, creating a relaxing environment to enjoy while visiting.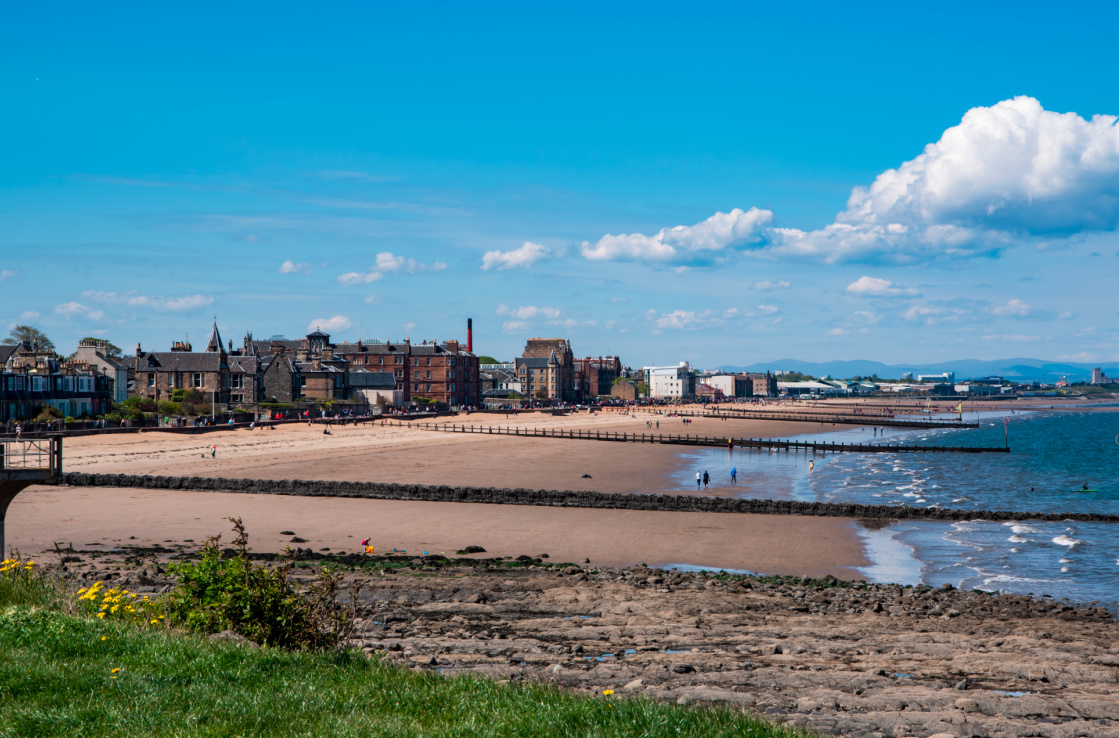 3. Saughton Skatepark
209 Balgreen Road, Edinburgh, EH11 3AX
Just a few minutes west of the city centre, Saughton Skatepark attracts Edinburgh's extreme sports enthusiasts to its concrete curves. Here, they can enjoy an intense session of rollerblading, in-line skating and skateboarding, across 2,000 square metres of tough terrain.
With previous attempts to build a skatepark in Edinburgh having failed, Saughton Skatepark provided a boom in extreme sports. Today, visitors can take to the pools and pits, as well as socialise with fellow competitors as they navigate the park.
4. Scottish National Gallery
The Mound, Edinburgh, EH2 2EL
Scotland's national collection of fine art is housed at the National Gallery, found on the Mound in Edinburgh. It's a cultural highlight of the city, itself a centre that embraces the arts when festival season rolls around from May, until the end of the year.
You'll find works of art from between the Renaissance and the late 19th century, created not only by masters of the form from around the world, but also a comprehensive collection of Scotland's finest compositions. Alongside the likes of Van Gogh, Monet and Degas, you can admire Raeburn's famous 'Skating Minister' and a self-portrait of George Jamesone.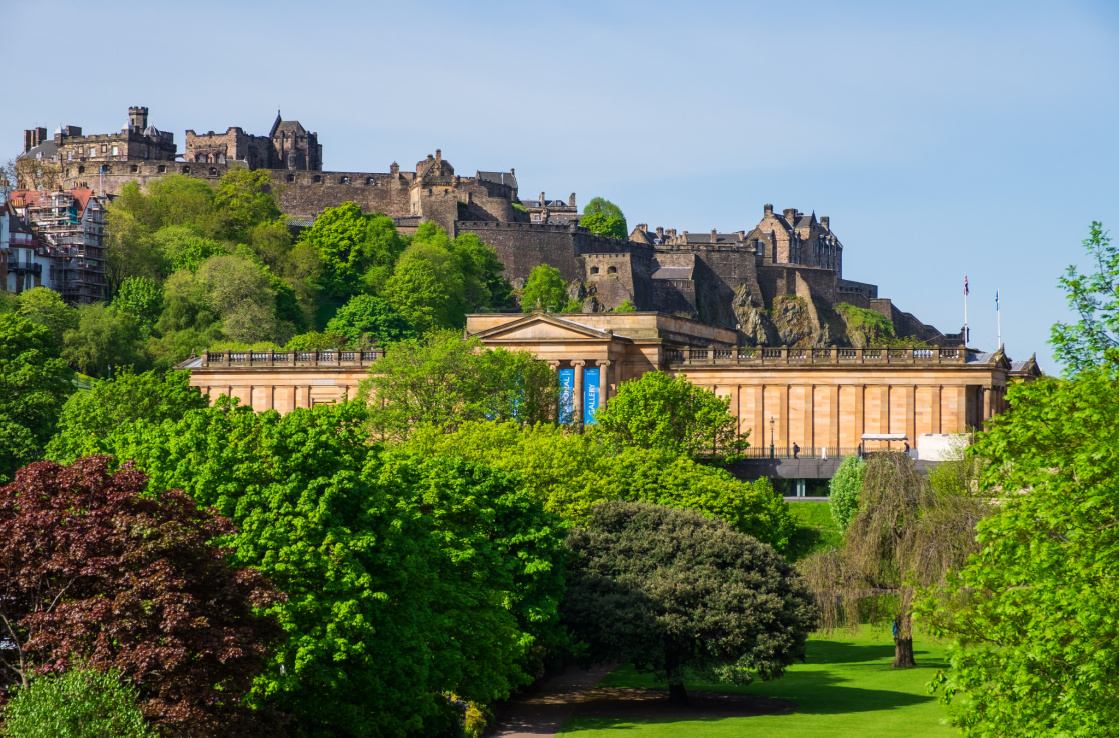 5. Scottish National Gallery of Modern Art
73 – 75 Belford Rd, Edinburgh, EH4 3DR
Another of Scotland's National Galleries based in the capital, the National Gallery of Modern Art focuses on post-1900 and contemporary art created by the world's top artists. This gallery is shared between two buildings, set among beautiful parkland.
Modern One holds a special selection of the 20th-century's greatest works by some of the world's best-known artists, while Modern Two has a revolving programme of works featuring different themes. The gallery grounds also display a variety of sculptures and larger pieces, including a striking large sign by Martin Creed, splayed across the hall's frontage.
6. Dunbar's Close Gardens
137 Canongate, Edinburgh, EH8 8BW
Travel back in time to 17th-century Edinburgh, by visiting this quaint public garden on the Royal Mile. Offering a distinct shift in atmosphere from the busy streets, the gardens provide a fantastic place to relax during your city exploration.
An unassuming doorway between two shops leads into around an acre's worth of serenity, complete with beautifully kept plants and flowers. This garden fell into disarray during the mid-20th century but was rescued by the Mushroom Trust and now provides visitors with a wonderful scene to take the edge off the urban sprawl.
7. Arthur's Seat
Holyrood Park, Edinburgh, EH8 8AZ
Arguably possessing the best views in Edinburgh, Arthur's Seat is the largest of the hills which make up part of the city's Holyrood Park. The Royal Park's diverse terrains make for varying degrees of difficulty in getting to the top, with the east offering the simplest route – avid rock climbers can attempt a more active ascend from the South Quarry.
Holyrood Park is notable for its many hills, crags and lochs. It's a destination that attracts many visitors who don't even need to leave Edinburgh to enjoy a special rural retreat, a stone's throw away from the city centre.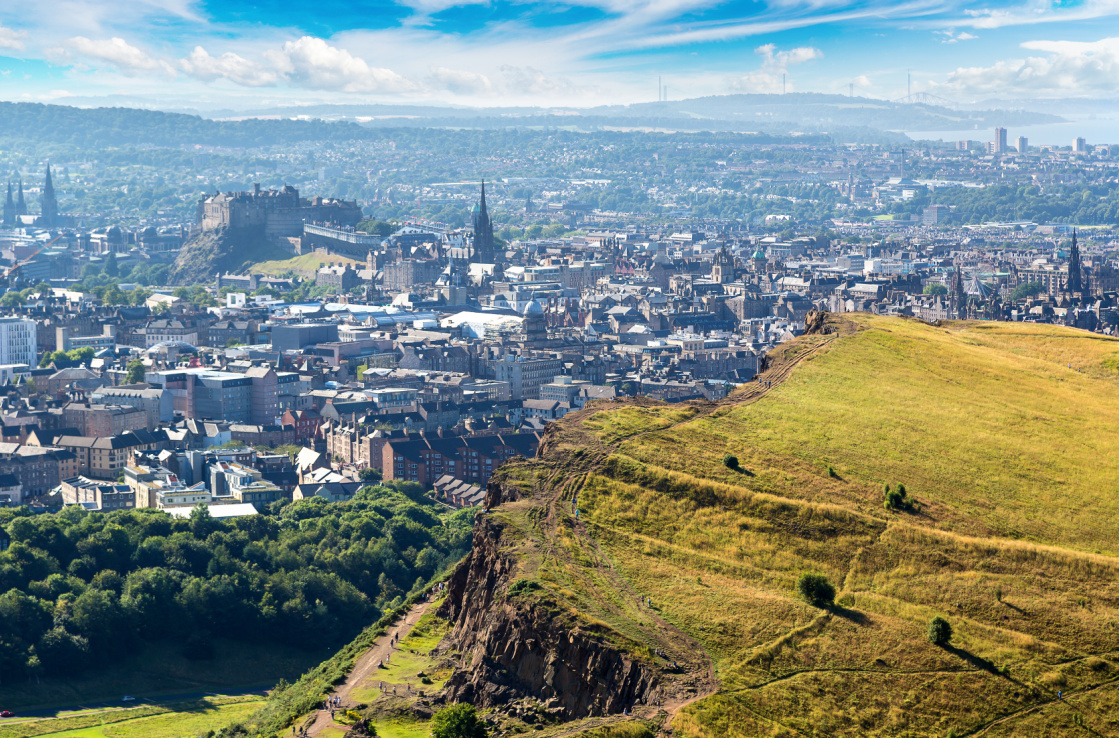 8. National Museum of Scotland
Chambers Street, Edinburgh EH1 1JF
Scotland's National Museum is made up of two neighbouring buildings, completed 130 years apart, that tell many fascinating stories about our planet. The Museum of Scotland building, the newer of the two, holds collections from pre-history, right up until the present day. The adjacent former Royal Museum is dedicated to art, design, technology and geology.
Together, they give visitors a wealth of information and interactive displays to experience. One special section explores the country's national history through its best-known innovators and creators, following the story of Scotland and its place within the world as we once knew it.
9. St Giles' Cathedral
High Street, Edinburgh, EH1 1RE
Notable for its crown-like spire that adorns the Edinburgh skyline, St Giles' Cathedral is part of the city's iconic Royal Mile. Originally founded in 1124, the cathedral's current incarnation was believed to have been built during the 14th-century, although its patron, St Giles, is said to have lived there some 600 years before.
Not only does the cathedral possess some remarkable interior features, including the stained-glass windows, but the rooftop tour affords visitors one of the very best views of the Royal Mile away from Arthur's Seat.
10. Royal Botanic Garden
Arboretum Place, Edinburgh, EH3 5NZ
Edinburgh's Royal Botanic Garden (RBGE) is more than 300 years old, serving as one of the city's most beautiful leafy spots and as a centre for the scientific study of plants. Between Edinburgh and its three satellite locations, in Benmore, Dawyck and Logan, there are more than 13,000 different species of plant to be enraptured by.
Take a rousing walk around over 70 acres or enjoy one of the regular guided tours through the gardens and learn about the efforts of the RBGE to preserve the species they keep there.
Seeing these sights on your next trip to Scotland's great capital, when you choose car hire in Edinburgh with Hertz and reserve online today.