Set under silvery skies that reflect on the granite that gives the city its nickname, Aberdeen is a vibrant, modern city – built on the North Sea oil trade. The city's architecture is solidly Caledonian, hewn from the local ground and built with the civic pride found in many of Scotland's great cities.
However, beyond the city itself, nature abounds. The soft sands of the eastern coast, the wonderful Cairngorms and more can be explored when you book Aberdeen car hire.
We've picked out 10 of the best things to do while you're visiting Aberdeen, in our guide.
1. Tolbooth Museum
Castle Street, Aberdeen, AB11 5BB
The Tolbooth was built 400 years ago next to the city's Sheriff's Court, once serving as the city's jail. It's said to be one of Scotland's most haunted buildings and housed 50 rebel prisoners after their defeat at the Battle of Culloden.
Today, however, it has been turned into a popular museum. Amid these ancient surroundings, you'll be able to see exhibits detailing prison life. Visit complete prison cells from various periods and discover objects connected with law and order through the ages – including the grisly 17th century guillotine.
2. Forvie National Nature Reserve
Forvie, Collieston, Ellon, AB41 8RU
Visit Forvie National Nature Reserve to explore an inspiring landscape of shifting sand dunes and wide empty windswept beaches, around the mouth of the winding Ythan estuary. It's a starkly beautiful area, located around 30 minutes north of Aberdeen, that is protected as a nature reserve.
At Forvie, you can see a huge colony of eider ducks floating on the waters, the acrobatics of diving terns or the busy prodding of wading oystercatchers. Or take a walk through the dunes and discover the remains of a 12th century church half buried in the Aberdeenshire sands.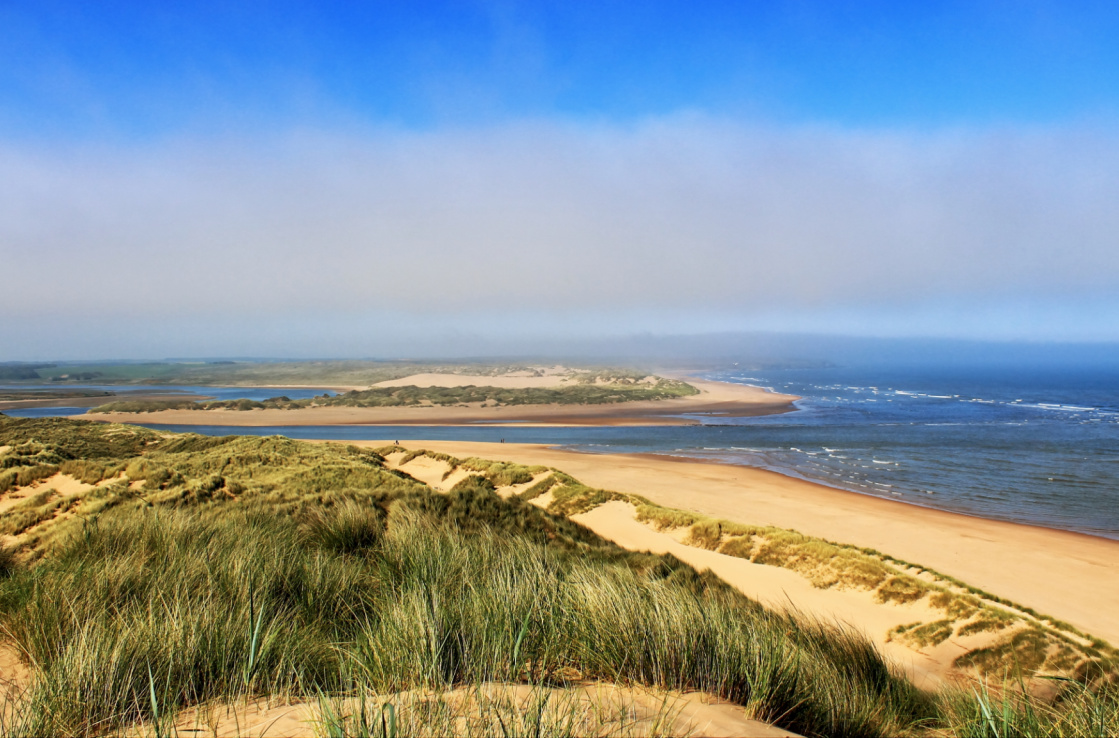 3. Peacock Visual Arts Centre
21 Castle Street, Aberdeen, AB11 5BQ
The Peacock Visual Arts Centre is one of the leading contemporary arts organisations in Aberdeen and northeast Scotland. At the Centre, situated in the city's Castlegate area at the eastern end of Union Street, you'll find a busy programme of modern art exhibitions, films, concerts, workshops and talks.
The creativity on display ranges from contemporary art from local talent, as well as international stars. You'll also be able to buy a wide selection of fine art prints, crafted by local artists – with many produced in the Centre's own printmaking workshop and on-site framing service.
4. Gordon Highlanders Museum
St. Luke's, Viewfield Road, Aberdeen, AB15 7XH
The Gordon Highlanders Museum is one of the top-rated attractions in Aberdeen and has a five-star rating from Visit Scotland. The modern interactive displays trace the story of this renowned regiment, from the Napoleonic War to the Cold War, with archive film footage, life-size models and touch-screens.
The inspiring collection of the Gordon Highlanders Museum is housed in the beautiful former residence of Victorian artist Sir George Reid. Look out for displays of all the strange weapons used against the Highlanders during their 200 year history.
5. Cruickshank Botanic Garden
St Machar Drive, Aberdeen, AB24 3UU
The Cruikshank Botanic Garden is a beautiful 11-acre site, dedicated to promoting an appreciation of plants and how they shape the world we live in. The 19th century garden stands on the campus of the University of Aberdeen and is still used for teaching, research and practical experience for students.
It contains a collection of more than 2,500 plants, considered of national importance. Highlights include an arboretum, rose garden and decorative rock-and-water garden, which combine to create gardens that are perfect for an afternoon stroll around.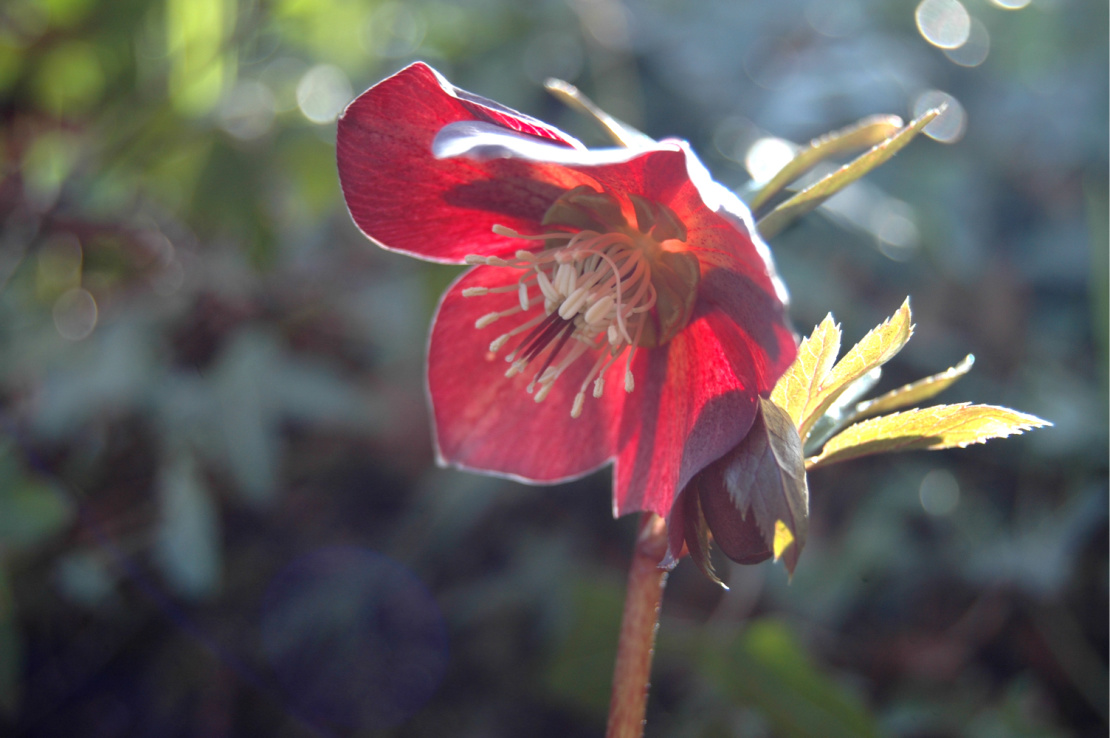 6. Balmedie Beach
Balmedie Beach, Balmedie, AB23 8XG
Visit Balmedie Beach and you'll find 14 miles of clean sand, backed by one of the UK's biggest areas of dunes. This quaint beach starts five miles north of the city of Aberdeen and continues past the village of Balmedie.
The wide, flat shoreline is mostly undeveloped along this stretch – featuring only a car park, a few shops and a boardwalk through the dunes. Barbecues can be hired and there are family picnic tables nearby. Balmedie Beach is also popular for watersports – the seawater has a Blue Flag for cleanliness – and exploring miles of inspiring sands, whether on foot or horseback.
7. Cairngorms National Park
Northeast Scotland
Britain's tallest and most expansive range of mountains delivers spectacular landscapes of wild moorland and dense forest, cleaved by sparkling clear rivers and lochs. Across the park, the scenery varies from mountain peaks to gentle farms and from lonely wilderness to pretty villages.
You can enjoy a huge range of outdoor activities. There are five ski centres and it's hugely popular with hill-walkers, bird-watchers and fly-fishermen. The park is a haven for wildlife too, with chances to spot ospreys fishing, while wildcats and red squirrels roam the woods.
8. Aberdeenshire Coastal Trail
Aberdeenshire, Scotland
Visit the Aberdeenshire Coastal Trail to explore 165 miles of continuous pathway, along a dramatic shoreline. This stretch of the north-eastern Scottish coast is a sequence of spectacular cliffs, pretty coves, empty beaches and old fishing towns.
Keep your eyes peeled for seabirds, waterfowl, dolphins, seals and perhaps even a whale. Walking the whole of the Aberdeenshire coastal trail takes several days, but it's also fun just to dip into sections of the route. Free maps are available to download of the way-marked route, which runs from the county border near Portsoy down to St Cyrus.
9. Aberdeen Maritime Museum
Shiprow, Aberdeen, AB11 5BY
The Aberdeen Maritime Museum's award-winning collection documents northeast Scotland's long seafaring history. Standing on Aberdeen's historic Shiprow, part of the museum is the old 16th century Provost's House. While a more modern section offers visitors a dramatic view over the busy harbour.
You'll find fascinating displays about the oil and gas industry in the North Sea. Plus, there's also an acclaimed archive of objects and interactive displays around shipbuilding, sailing, fishing and harbours.
10. St. Machars Cathedral
The Chanonry, Old Aberdeen, Aberdeen, AB24 1RQ
St Machar's Cathedral was first established in 1136AD, possibly on an earlier site of worship, and underwent change and revision over some 400 years. Its historic importance is underlined by the recent conservation and restoration work here.
16 gorgeous glass panes are now one of the highlights, along with the remarkable heraldic ceiling. The stories of St. Machars are legion, with a quarter of William Wallace's body said to be buried within the walls – it was originally displayed here after he was hung, drawn and quartered.
See all of these fantastic attractions and more of wider Aberdeenshire, when you reserve your car hire in Aberdeen with Hertz online today.